James Cordova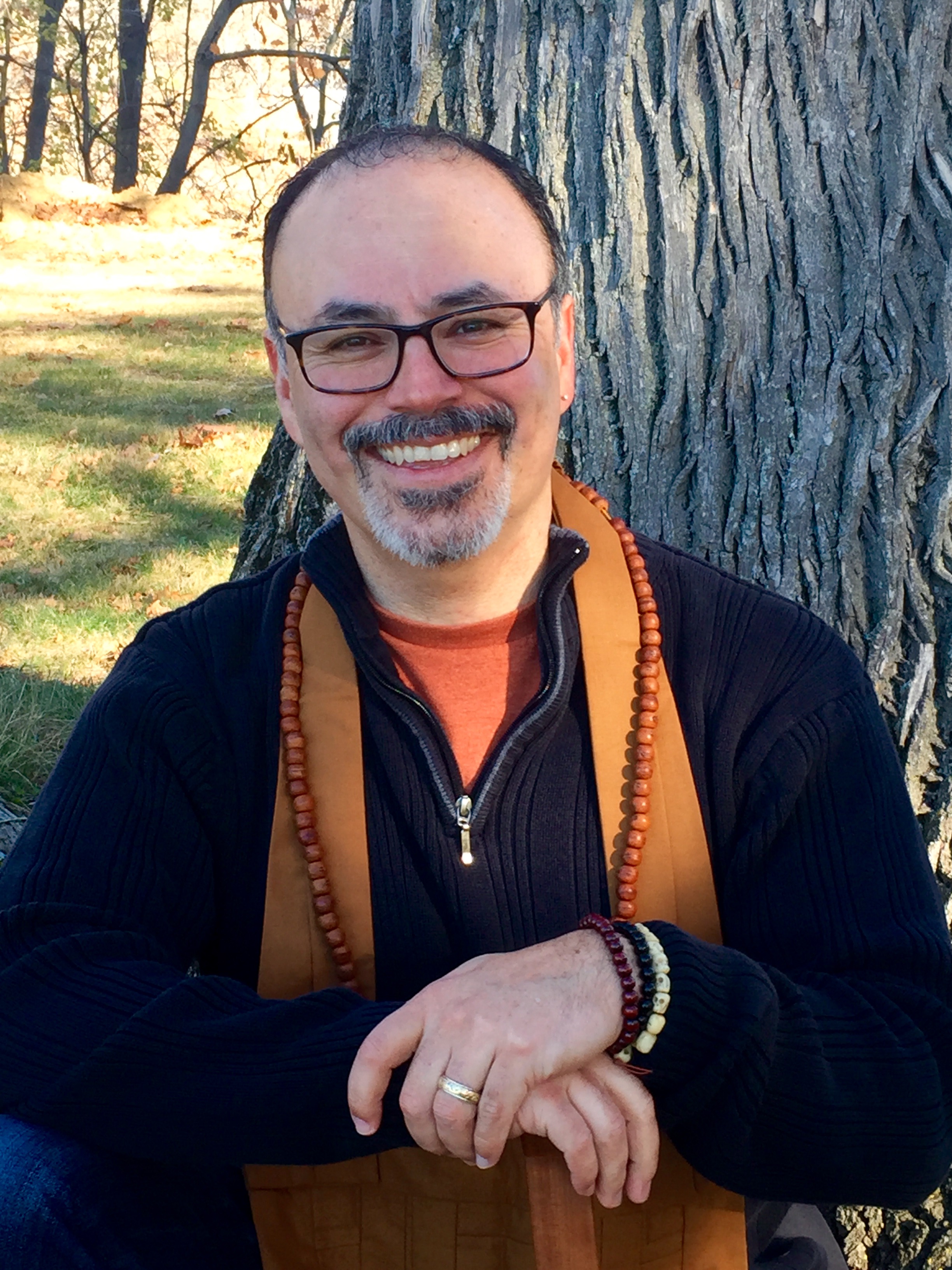 James Myosan Cordova received Dharma Entrustment, the beginning of formal Dharma transmission, from Melissa Myozen Blacker Roshi in December of 2013. He teaches with Blacker Roshi and David Rynick Roshi at the Boundless Way Temple, in Worcester, Massachusetts, and is the guiding teacher for the Benevolent Street Zen Sangha in Providence, Rhode Island. James is also a Professor and Chair of the Department of Psychology at Clark University in Worcester, Massachusetts and author of The Marriage Checkup. He lives in Shrewsbury, MA.
Books, Courses & Podcasts
The Story of Mu
In the beginning, before the beginning, there was Mu.
And Mu was Mu and that was that and it was good.
This lush, beautifully illustrated narrative breathes humanity and warmth into one of the most famous and enigmatic koans of the Zen tradition.
The Story of Mu uses luminous illustrations and a mythic narrative structure to convey the great potential for peace and enlightenment that we all carry hidden within ourselves. Shot through with ineffable "thisness and thusness," Mu spins a visually rich, cosmogonic fable about the origins of the universe of space, time, matter, and life. It also touches something lost but always present within the human heart: an awakeness that is without flaw, from the beginning before the beginning.
Includes a complementary essay from Zen teacher James Ishmael Ford.
Click here to flip through The Story of Mu.