Malcolm Smith
Wisdom Dharma Chat—Live in New York
Wednesday August 3, 2022 at 7:00 p.m. EDT
Join Malcolm Smith for a special Wisdom Dharma Chat—Live in New York with host Daniel Aitken on August 3, 2022, at 7:00 p.m. EDT. The conversation will also be streamed live over Zoom just like our traditional Wisdom Dharma Chats and Zoom audience members will still be able to submit their questions via the Q&A feature for Daniel to ask Malcolm during the second half of the event.
Tickets for the in-person audience at 132 Perry St, #3, New York, NY, 10014 are available here.
There is a $10.00 fee for in-person tickets, the proceeds of which will be donated to Malcolm. 
Register below to join us on Zoom. 
Malcolm Smith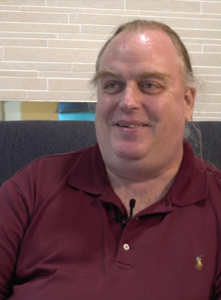 Malcolm Smith has been a student of the Great Perfection teachings since 1992. His main Dzogchen teachers are Chögyal Namkhai Norbu and the late Kunzang Dechen Lingpa. He is a veteran of a traditional three-year solitary Tibetan Buddhist retreat, a published translator of Tibetan Buddhist texts, and was awarded the ācārya degree by the Sakya Institute in 2004. He graduated in 2009 from Shang Shung Institute's School of Tibetan Medicine. He has worked on translations for renowned lamas since 1992, including His Holiness the Sakya Trichen Rinpoche, Kyabgön Phakchok Rinpoche, Kunzang Dechen Lingpa, Khenpo Migmar Tseten, Tulku Dakpa Rinpoche, Khenchen Könchog Gyaltshen Rinpoche, and many others.