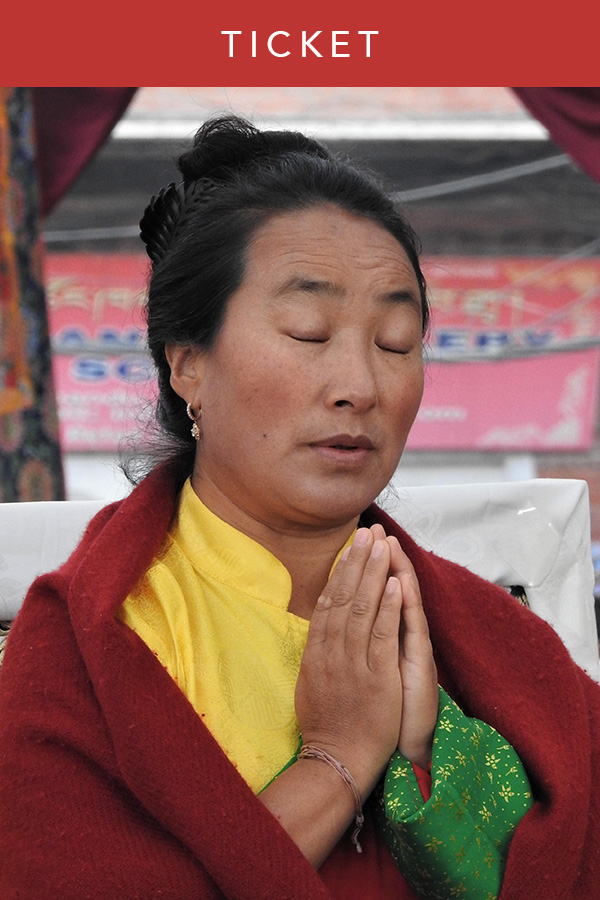 This is a live event that will have both an in-person and Zoom audience. Seats for both are limited, so please be sure to register and only reserve a ticket for the studio audience if you plan on coming in person.

The doors will open at 6:30 p.m. and will close promptly at 6:55 p.m., please do not be late. The Wisdom Dharma Chat will start at 7:00 p.m., and will last approximately one-and-a-half to two hours.



TICKET – KHANDRO TSERING KUNGA BUM-MA – JUNE 2023
Wisdom Dharma Chat - In Studio Audience
The print edition of this book is out of stock; please check back later. You can also become a Wisdom Experience member to read many of our books online—click here to join now.
This is a ticket to be a live studio audience member during the filming of Khandro Tsering Kunga Bum-ma's Wisdom Dharma Chats episode taking place on Wednesday, June 21, 2023, at 132 Perry St., New York, NY 10014.