As we continue into the second half of 2020, we hope the rich world of Dharma and the sangha that you have access to as a member of the Wisdom Experience continue to provide you with moments of inspiration, adventure, and awakening. We're excited to share your new content with you. We hope you enjoy it!

The following content will be available to Free members of the Wisdom Experience during August.
The Library of Wisdom and Compassion is a special multivolume series in which His Holiness the Dalai Lama shares the Buddha's teachings on the complete path to full awakening that he himself has practiced his entire life. The topics are arranged especially for people seeking practical spiritual advice and are peppered with the Dalai Lama's own unique outlook. Assisted by his long-term disciple, the American nun Thubten Chodron, the Dalai Lama sets the context for practicing the Buddha's teachings in modern times and then unveils the path of wisdom and compassion that leads to a meaningful life and sense of personal fulfillment.
This series is an important bridge from introductory to profound topics for those seeking an in-depth explanation from a contemporary perspective, and during August we're making the second volume in the series, The Foundation of Buddhist Practice, available to read in the Reading Room to Free members of the Wisdom Experience.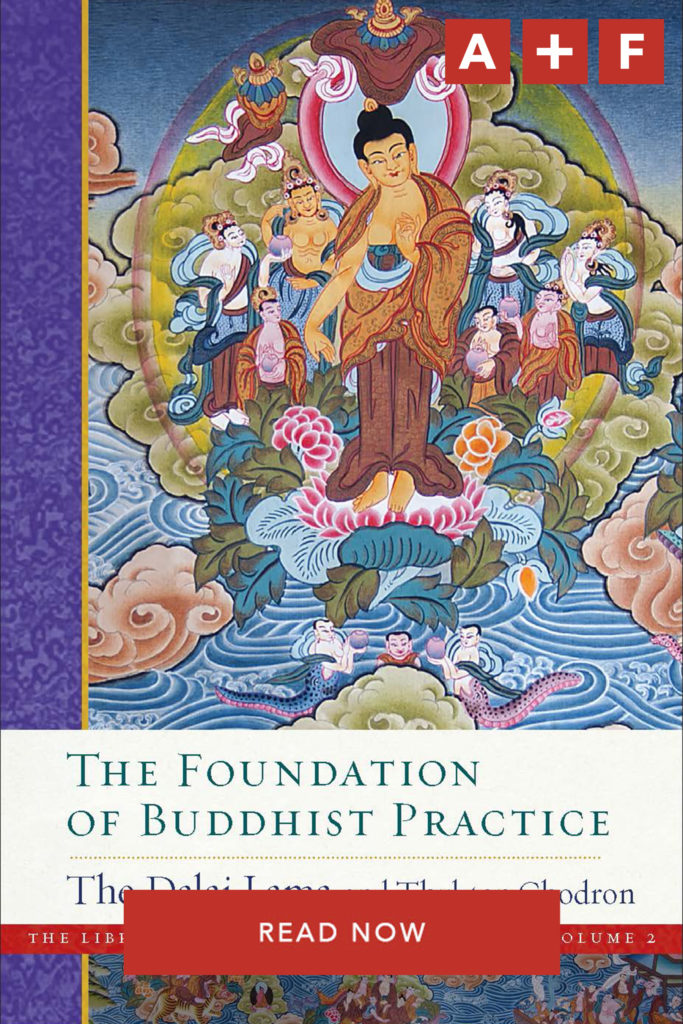 The Foundation of Buddhist Practice contains the important teachings that will help us establish a flourishing Dharma practice, beginning with the four seals shared by all Buddhist philosophies, and moves on to an explanation of the reliable cognition that allows us to evaluate the veracity of the Buddha's teachings.
The book provides many other essential Buddhist teachings, including
• the relationship of a spiritual mentor and student, clarifying misunderstandings about this topic and showing how to properly rely on a spiritual mentor in a healthy, appropriate, and beneficial manner;
• how to structure a meditation session;
• dying and rebirth, unpacking the often difficult-to-understand topic of multiple lives and explaining how to prepare for death and aid someone who is dying;
• a fruitful explanation of karma and its results;
• and much more.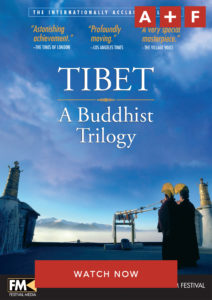 Over the next three months we'll be making Tibet: A Buddhist Trilogy available to Free members. One part will be released each month. In August, Part 2: Radiating the Fruit of Truth is available to all members of the Wisdom Experience. With extraordinary authenticity, part 2 of the trilogy journeys deep into the mystical inner world of monastic life.
Set in the ancient village of Boudha, Nepal, and the isolated mountain caves of the yogis, the film follows the lamas of the Phulwary Sakya Monastery through their contemplative retreats, the building of an intricate cosmogram, and the performance of an ancient protective ritual known as "A Beautiful Ornament." Through the ritual invocation of the female deity Tara, the malevolent forces that might bring harm to the society are invited and magically transformed. With a subtitled commentary based on the teachings of the great twentieth century master Dudjom Rinpoche, the essence of tantric Buddhism is powerfully revealed.
Don't forget, you can invite your friends to sign up for a Free membership to join you.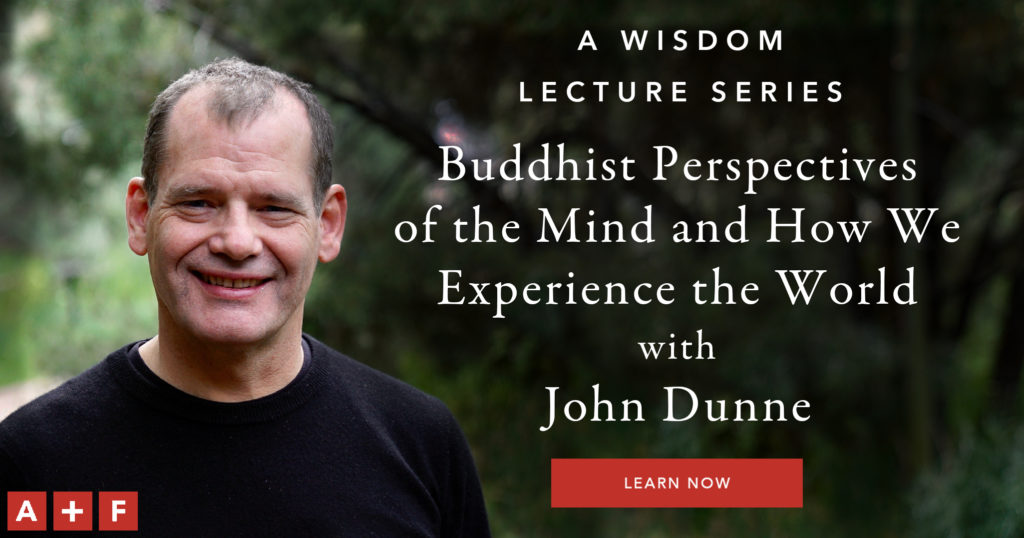 Join John Dunne in our newest Wisdom Lecture series, Buddhist Perspectives of the Mind and How We Experience the World, as he takes you on a fascinating journey into Buddhism's extensive analysis of the mysteries of human consciousness and perception.
Focusing primarily on the Indo-Tibetan tradition of Mahayana philosophy, John explores how Buddhist philosophy describes the cognitive processes that give rise to our daily experience of life, and in the process uncovers the distortions and tendencies within them that keep us from seeing reality clearly. With his extensive knowledge and clear, engaging teaching style, John renders these ancient and sophisticated ideas into immediately useful wisdom, helping you to see consciousness for what it really is.
Lecture 1, The Intellectual Origins of Suffering, is available now to all members of the Wisdom Experience, and Lecture 2, Seeing Through Concepts and Categories, is available to Plus and All-Access members. Lectures 3 through 6 will be released over the following four Mondays and will be available to Plus and All-Access members of the Wisdom Experience.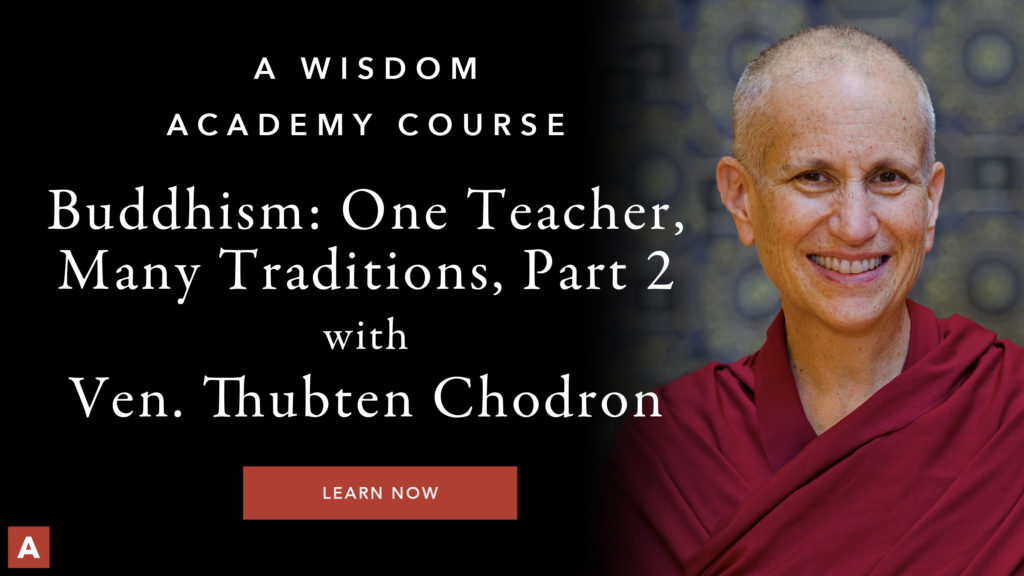 Buddhism is practiced by hundreds of millions of people worldwide, from Tibetan caves to Japanese temples to redwood retreats. All these traditions trace their beginnings to the teachings of one man in India 2,500 years ago. These teachings spread worldwide in all directions and into numerous languages, making Buddhism one of the today's most influential religions.
In Buddhism: One Teacher Many Traditions, Part 2 you'll join Venerable Thubten Chodron for an in-depth discussion of the core teachings of Buddhism, shared across traditions, such as mindfulness, emptiness, and dependent arising. Ven. Chodron's illuminating commentary on how each of these, and more, are approached within the many traditions of Buddhism forms the basis for your own exploration of Buddhism's shared heritage and diverse expression. There is no prerequisite to have taken the previous course; you can dive right in with the material covered in part 2.
This 10-lesson course is the second in a series based on Buddhism: One Teacher, Many Traditions, a book that Ven. Chodron cowrote with His Holiness the Dalai Lama. This book is an expression of His Holiness's strong belief in the merit of different Buddhist traditions learning more about one another. If you're a Plus or All-Access member, you can read it now here, in the Reading Room.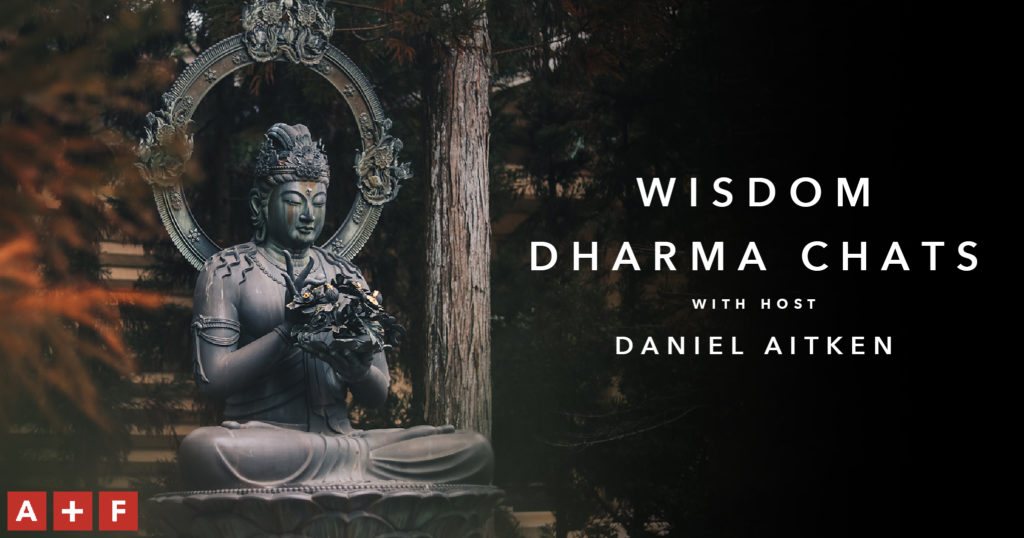 We're excited to announce that recordings of Wisdom Dharma Chats are now available indefinitely on the Wisdom Experience to all members. Join us and watch the recording of any of our July Wisdom Dharma Chats:
Join us in August each Wednesday night at 7:00 PM EST for the live Wisdom Dharma Chats. Click below to register.
August 12 – Alan Wallace discusses going on retreat and his recent and upcoming work.
August 19 – Robert Thurman discusses the many Dharma events that have taken place at Menla over the years.
Also Available to Watch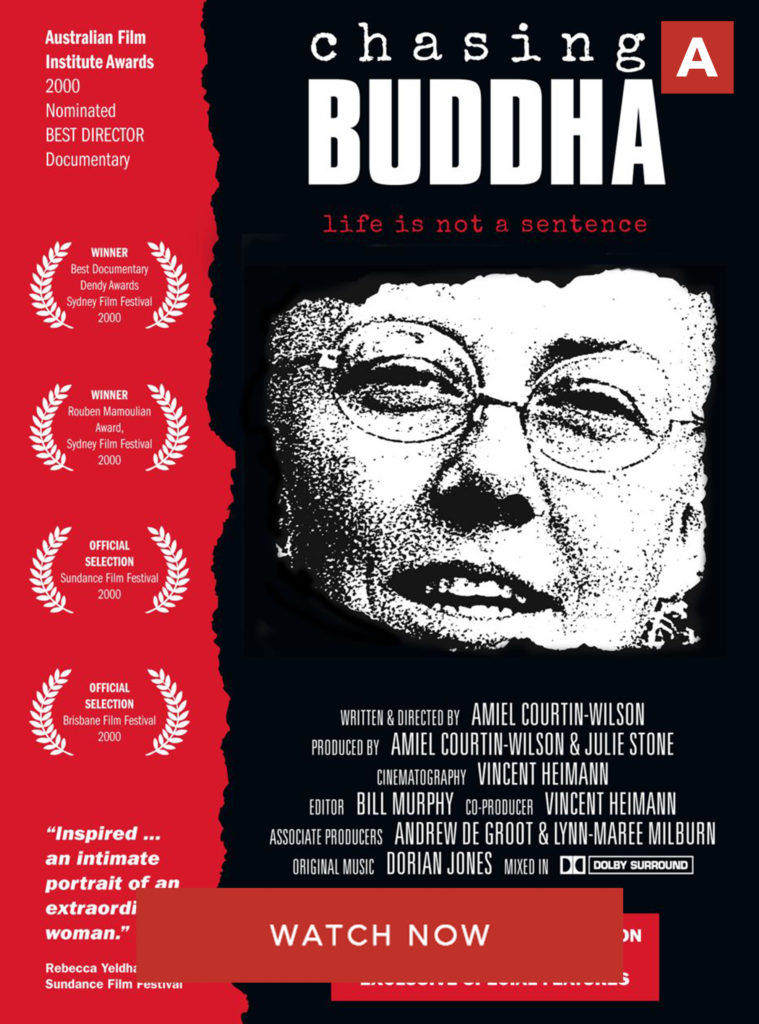 Australian ex-Catholic, ex-political activist and feminist Robina Courtin has been a Buddhist nun since 1978. Teaching Buddhism around the world, she shatters the stereotype of a Buddhist nun, her intense and direct style leaving an indelible impression on everyone she meets. In the heart of America's Bible Belt, Robina visits Kentucky State Penitentiary, guiding death row inmates and others on the path to enlightenment.
Determined to harness their minds and deal with their violent crimes, they inspire Robina to work even harder at her own rigorous spiritual practice. A bold, powerful, multi-award-winning film from internationally acclaimed filmmaker Amiel Courtin-Wilson, whose uncompromising films have screened at festivals including Sundance (Chasing Buddha), Cannes (Cicada, 2009) and the Venice Film Festival (Hail, 2011). After fourteen years of running Liberation Prison Project, which helps thousands of prisoners throughout the United States and Australia, Robina passed on the job of executive director to a colleague in Australia in 2009. She maintains contact with many old friends in prison.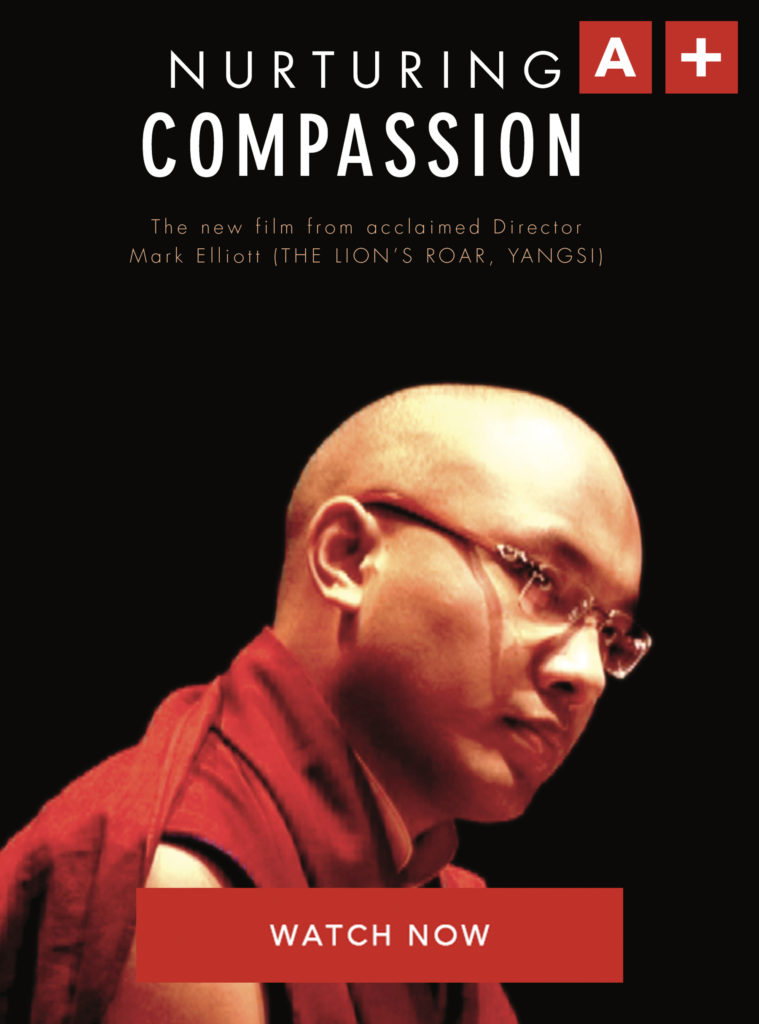 During August we're making Nurturing Compassion available to Plus members of the Wisdom Experience. This film portrays the Seventeenth Gyalwang Karmapa, leader of the Karma Kagyu lineage of Tibetan Buddhism, and his tour of Germany in 2014, his first-ever visit to Europe. Following in the footsteps of his previous incarnation, genuinely regarded as one of the twentieth century's great saints, the Karmapa faces major challenges.

Discover all the books in our Reading Room under the "Explore" menu on our website. Books in our Reading Room are available exclusively for Plus and All-Access Members.
New Release
In Praise of Great Compassion, the fifth volume of the Library of Wisdom and Compassion, continues the Dalai Lama's teachings on the path to awakening. While previous volumes focused on our present situation and taking responsibility for creating the causes of happiness, this volume concerns opening our hearts and generating the intention to make our lives meaningful by benefiting others. We are embedded in a universe with other living beings, all of whom have been kind to us in one way or another.
More than any other time in human history, we depend on one another to stay alive and flourish. When we look closely, it becomes apparent that we have been the recipient of great kindness. Wanting to repay others' kindness, we cultivate a positive attitude by contemplating the four immeasurables of love, compassion, empathic joy, and equanimity, and the altruistic intention of bodhicitta. We learn to challenge the self-centered attitude that leads to misery and replace it with a more realistic perspective enabling us to remain emotionally balanced in good and bad times. In this way, all circumstances become favorable to the path to awakening.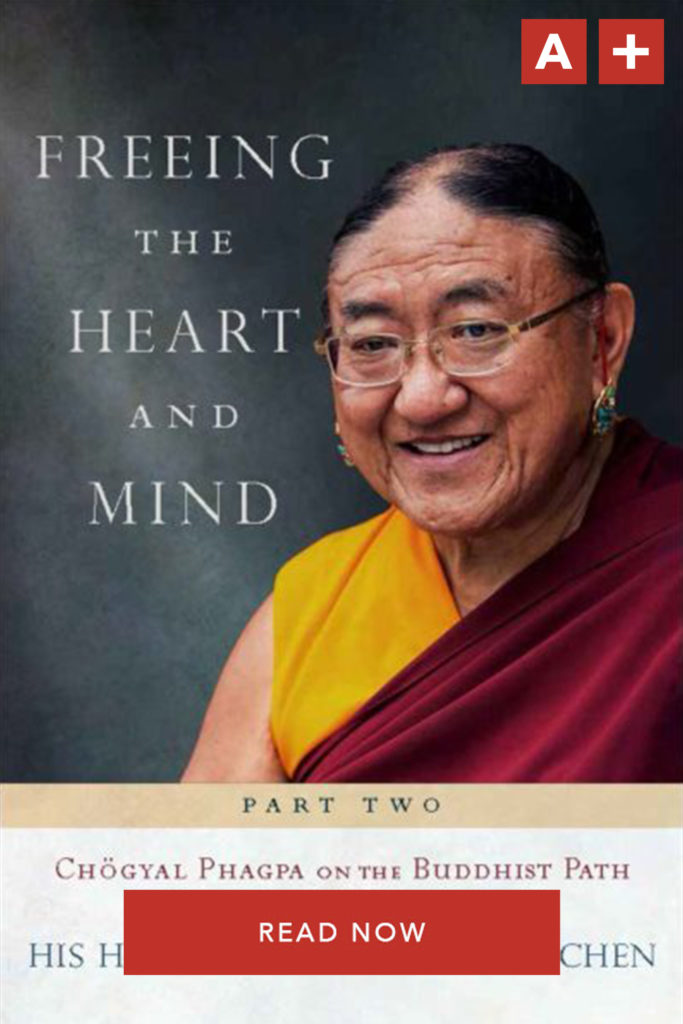 His Holiness the Sakya Trichen, the forty-first head of the Sakya school of Tibetan Buddhism, with his trademark clarity and deep wisdom here unpacks two texts by the legendary thirteenth-century Drogön Chögyal Phagpa. A founding father of the Sakya school, Chögyal Phagpa became the first imperial preceptor under Kublai Khan and thus converted the Mongols to Tibetan Buddhism. His two texts presented here, A Gift of Dharma to Kublai Khan and A Garland of Jewels—the second of which was written as advice for Prince Gibek Timur—are marvels of insight.
Also in Your Reading Room
New Releases
The following books were released in July or are available early on our website.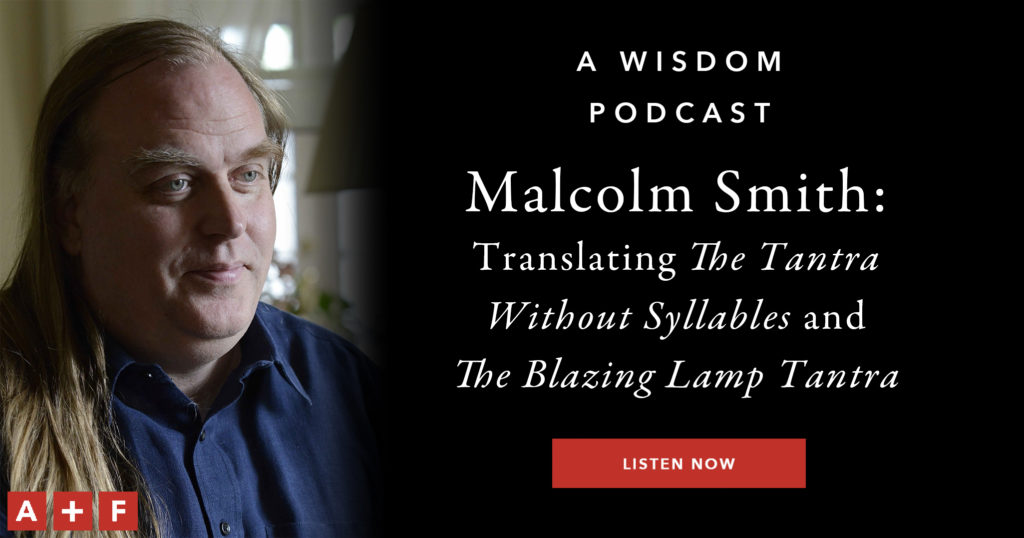 For this episode of the Wisdom Podcast, host Daniel Aitken speaks with Wisdom author and renowned Tibetan Buddhist translator, Malcolm Smith. Malcolm has been a student of the Great Perfection teachings since 1992 and studied under Dzogchen masters Chogyal Namkhai Norbu and the late Kunzang Dechen Lingpa. Most recently, Malcolm has published the second installment of a multi-volume translation project of the Seventeen Tantras, which are among the most essential texts of the Great Perfection tradition. The first installment includes The Self-Arisen Vidyā Tantra (Vol 1) and The Self-Liberated Vidyā Tantra (Vol 2), published in 2019. His most recent translation is of The Tantra Without Syllables (Vol 3) and The Blazing Lamp Tantra (Vol 4), published in 2020.
In this fascinating conversation, Malcolm and Daniel focus on Malcolm's most recent translation of Volumes 3 and 4, discussing why these, like Volumes 1 and 2, are essential to an overall understanding of the whole Dzogchen system. You'll hear Malcolm give a brief overview of the history of the Seventeen Tantras in relationship to Dzogchen, Dzogchen's central teachers and texts, and how the Seventeen Tantras fit within other Tibetan Buddhist traditions. You'll also hear why these two texts—The Tantra Without Syllables (Vol 3) and The Blazing Lamp Tantra (Vol 4)—are published together. Malcolm explains how these two texts contain some of the most detailed expositions on two essential practices of the Great Perfection: trekchö, the view, and thögal, the meditation.
Malcolm and Daniel also discuss the nature of restriction of these texts both historically and for contemporary students of Dzogchen.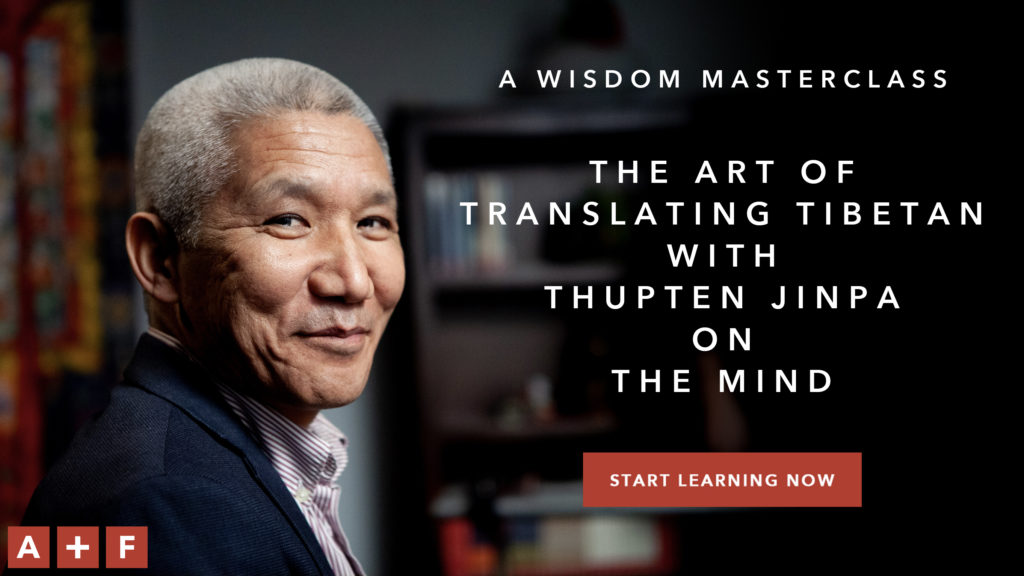 Join Thupten Jinpa for episodes 9 and 10 of the Wisdom Masterclass, The Art of Translating Tibetan with Thupten Jinpa, as he explores the term the mind. Over the course of these two lessons he discusses
key terms used in Buddhist philosophy and psychology having to do with the territory of mind, consciousness, and the mental faculty
how certain terms are used interchangeably, yet can also carry different meanings and senses with respect to usage and philosophical orientation
essential terms found in Abhidharma literature, which represents some of the earliest systematic Buddhist thinking
Watch the lessons now:
9. Translating Concepts and Terms: The Mind, Part 1
10. Translating Concepts and Terms: The Mind, Part 2
This Masterclass was made possible by the support of our friends at Tsadra Foundation.
Don't miss out on Buddhism: One Teacher Many Traditions, Part 1. In this ten-lesson course you'll be expertly guided by Venerable Thubten Chodron through Buddhism's core practices and tenets, such as the Four Noble Truths and the practice of meditation, and will learn how the traditions sometimes agree and sometimes differ in their interpretations. Ven. Chodron's approach illuminates the many ways that all forms of Buddhism, amid their rich diversity, share a common heritage and common goals.