We're excited to share what's new to the Wisdom Experience this August and hope these resources continue to provide you with moments of inspiration, adventure, and awakening for you. Remember to keep an eye out for the membership level icon in the corner of each image. These mark what level of membership the content is available to. 

During the month of August, The Sakya School of Tibetan Buddhism and Saltwater Buddha are available to Free members.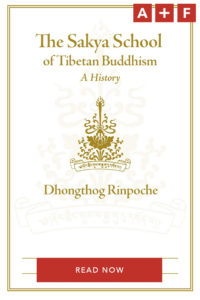 The Sakya School of Tibetan Buddhism
By Dhongthog Rinpoche, translated by Sam Van Schaik
The book begins by examining the development of Buddhism in India and Tibet, setting the scene for the Khon family's establishment of the Sakya school in the eleventh century. Rinpoche subsequently provides accounts of the transmission of the Lamdre (the heart of Sakya contemplative practice and other major streams of esoteric instruction) and the Ngor and Tshar branches of the Sakya tradition. Highlights also include surveys of great Sakya and nonsectarian masters such as Rongtongpa, Gorampa, Jamyang Khyentse Wangpo, and Khyentse Chokyi Lodro. This traditional history, compiled both from earlier histories and from the author's direct connection to masters of the tradition, is an enormously valuable resource for the study of Tibetan Buddhism.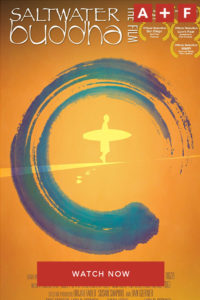 Saltwater Buddha
Fed up with teenage life in the suburbs, Jaimal Yogis ran off to Hawaii with little more than a copy of Hermann Hesse's Siddhartha and enough cash for a surfboard. Now an author and father, Jaimal recounts his journey from jungle communes to zen monasteries, from the warm Pacific to the icy New York shore. Based on Jaimal's internationally-acclaimed memoir published by Wisdom, this is a chronicle of finding focus in the barrel of a wave and truth in the great salty blue.
Don't forget, you can invite your friends to sign up for a Free membership to join you.

We're excited to share that we've launched our second Gompa Wisdom Teaching. Available to Plus and All-Access members from today until December 1, our newest Gompa Wisdom Teaching provides a rare opportunity to receive comprehensive teaching from H.E. Khenchen Thrangu Rinpoche on two selected dohas: 'The Song of Self Arising Bliss' and 'The Song to Introduce the Unmistaken View of the Great Perfection' from the collection of Khenpo Gangshar Wangpo. Khenpo Gangshar Wangpo, born in 1925, was a great scholar and a renowned master of the Great Perfection (Dzogchen) teachings. He was the root teacher of H.E. Khenchen Thrangu Rinpoche and Chogyam Trungpa Rinpoche and also one of H.E. Dezhung Rinpoche's teachers. These short texts are direct, easy-to-understand instructions on how to rest and remain in the nature of mind. They include practical and personal advice on how to conjoin view, meditation, and conduct on the path. The teachings are given in Tibetan with translation in English by Khenpo David Karma Choephel.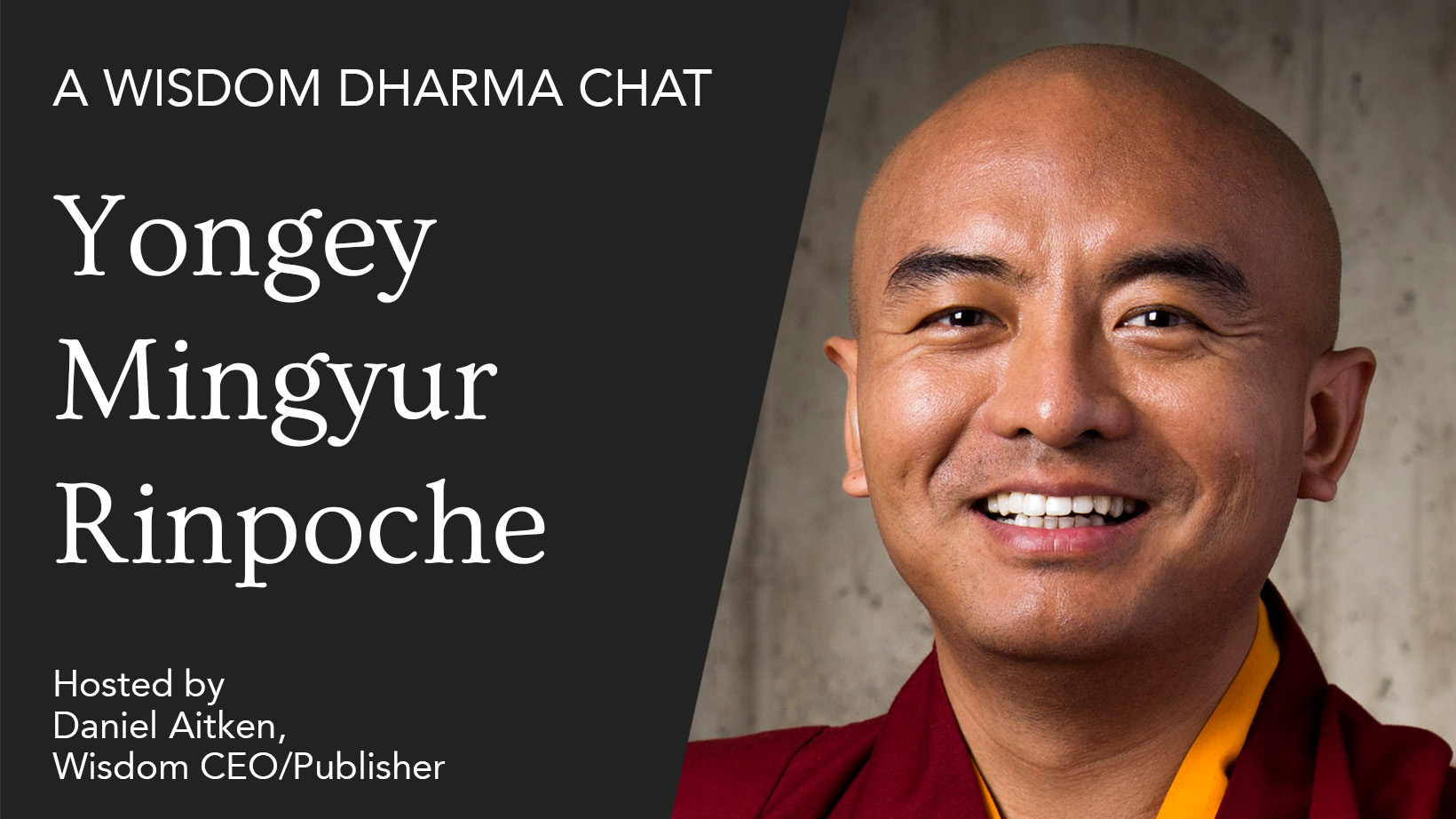 Please enjoy the unedited recording of our most recent Wisdom Dharma Chat with special guest, Yongey Mingyur Rinpoche. Rinpoche and Daniel discuss vajrayana, awareness, and bringing Dharma to the west.
Join Malcolm Smith for a special Wisdom Dharma Chat—Live in New York with host Daniel Aitken on August 3, 2022, at 7:00 p.m. EDT. The conversation will also be streamed live over Zoom just like our traditional Wisdom Dharma Chats and Zoom audience members will still be able to submit their questions via the Q&A feature for Daniel to ask Malcolm during the second half of the event.
Register here to join us on Zoom. 
Tickets for the in-person audience at 132 Perry St, #3, New York, NY, 10014 are available here.
There is a $10.00 fee for in-person tickets, the proceeds of which will be donated to Malcolm. 

Discover all of the books in our Reading Room under the "Explore" menu on our website. Books in our Reading Room are available exclusively for Plus and All-Access members.
New and Featured in the Reading Room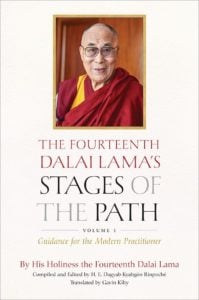 The Fourteenth Dalai Lama's Stages of the Path, Volume One: Guidance for the Modern Practitioner
Discover His Holiness the Dalai Lama's advice for finding happiness, helping others, and applying insights from Buddhist thought to everyday life—for a life of greater harmony, meaning, and joy, for ourselves, others, and in our world.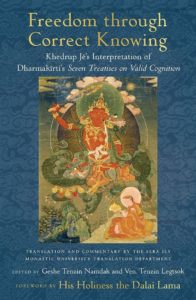 Freedom Through Correct Knowing
"Freedom through Correct Knowing presents the core part of Khedrup Jé's Clearing Mental Darkness, which is famed for its clear and comprehensive analysis of key issues of importance for Buddhist epistemology. Through this book the reader can join Khedrup Jé's brilliant mind as he engages with important questions of logic and epistemology via a dialogical format that powerfully guides the reader." —Thupten Jinpa, founder, Institute of Tibetan Classics; founder, Compassion Institute; translator of major Tibetan works in The Library of Tibetan Classics and author of Tsongkhapa: A Buddha in the Land of Snows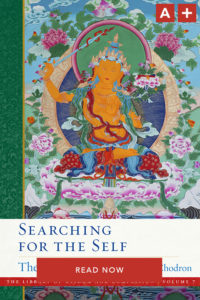 Searching for the Self
"I am thrilled to see Searching for the Self. All the volumes in the Library of Wisdom and Compassion are highly cherished treasures—they are profound yet easily accessible. Searching for the Self will help to open your wisdom eye to investigate emptiness. With that understanding, you can fly in freedom without grasping at illusory objects." —Geshe Lhakdor, director, Library of Tibetan Works and Archives, Dharamsala, India
Also in Your Reading Room
Exclusively for Plus and All-Access members
New Releases & Back in Stock
The following books were released in May, are available to purchase early on our website, or are now back in stock: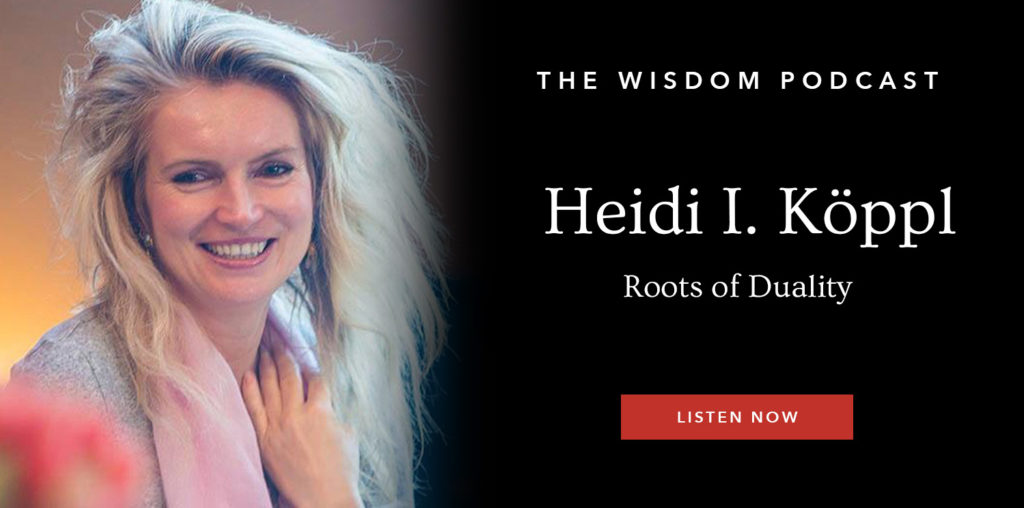 This episode of the Wisdom Podcast features Heidi I. Köppl, translator and interpreter for Tibetan lamas such as Chökyi Nyima Rinpoche and Tulku Urgyen Rinpoche, and editor-in-chief of Tara's Triple Excellence Online Meditation Program. Heidi translated at the Ka-Nying Shedrub Ling Monastery in Nepal for more than a decade and has been a faculty member at the Kathmandu University Centre for Buddhist Studies. Heidi has a degree in Tibetology from the University of Copenhagen, and has translated works such as Illuminating the Thirty-Seven Practices of a Bodhisattva and Establishing Appearances as Divine.
Heidi and host Daniel Aitken discuss
Heidi's interest in the East and guidance from Heinrich Harrer;
'coming home' to Kathmandu, meeting Chökyi Nyima Rinpoche and Tulku Urgyen Rinpoche;
Nyingma master Rongzom Chökyi Zangpo's view on pure appearances;
Mahayoga tantric philosophy of emptiness in light of Madhyamika interpretations;
over-asserting appearances and the roots of duality;
the terma foundations of Tara's Triple Excellence Online Meditation Program, and its graduated daily practice of the path;
and much more!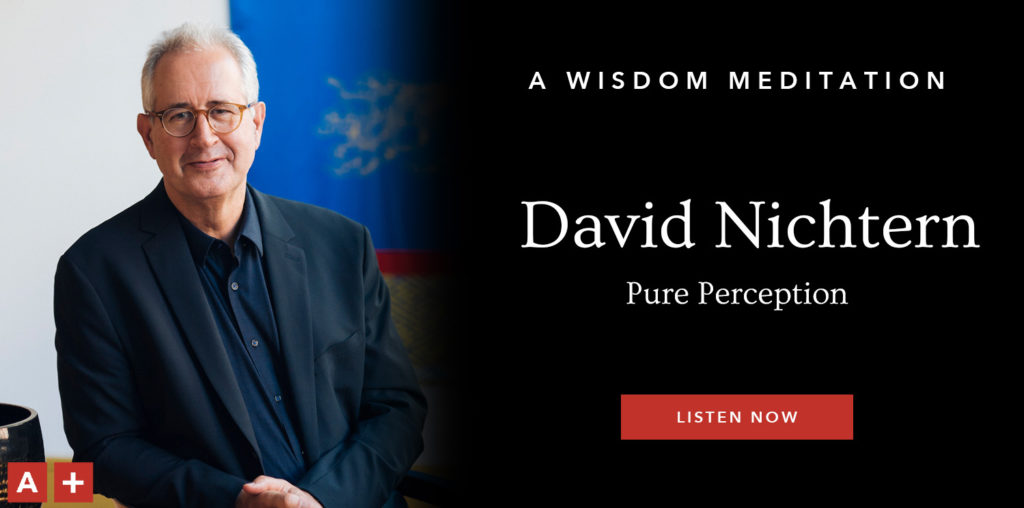 Plus and All-Access members can join author David Nichtern for an hour guided meditation practice that combines awareness and art and delve into how instead of withdrawing from our senses during meditation, we can engage with them and develop a deeper understanding of and appreciation for our whole world. This practice was recorded during Rabkar Wangchuk's Mystery of Life exhibit.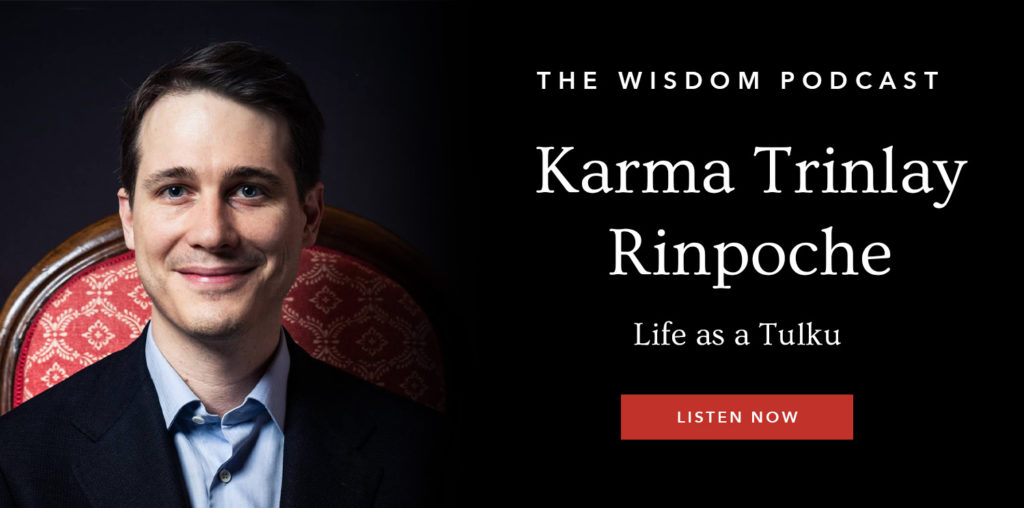 This episode of the Wisdom Podcast, recorded live as a Wisdom Dharma Chat, features Karma Trinlay Rinpoche, a highly accomplished Buddhist teacher and meditation master. Born in 1975 to an American mother and French Father, and recognized by His Holiness the 16th Karmapa, Rinpoche is the first reincarnated Westerner of French and American origin to be recognized in the Karma Kagyu tradition of Vajrayāna Buddhism.  In 1978 he started the traditional training of tulkus under the guidance of the Venerable Kalu Rinpoche in India.  A charismatic speaker, Rinpoche is respected for his lucid mind and diligence in both study and practice. He has taught in Buddhist centers and universities throughout the world.
Throughout this podcast, Rinpoche and Daniel discuss:
Rinpoche's family and identification as a tulku;
meeting H.H. the 16th Karmapa and the foundations of H.H.'s Dharma community in Europe;
growing up under the direct guidance of Kalu Rinpoche;
an overview and personal perspectives of the tulku institution;
Rinpoche's simultaneous Buddhist and Western education in the French Alps;
and much more.