We're excited to share what's new to the Wisdom Experience this August and hope these resources provide you with moments of inspiration, adventure, and awakening all month long. Remember to keep an eye out for the membership level icon in the corner of each image. These mark what level of membership the content is available to. 

During the month of August, How to Be Happy and the film A Joyful Mind are available to Free members.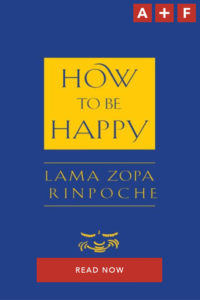 Anyone looking for advice on how to be happy—truly, meaningfully happy—will find Lama Zopa Rinpoche to be a trustworthy and skillful guide. In How to Be Happy, Lama Zopa Rinpoche helps us find our good heart, the heart that rejoices in the happiness of others. Including three wonderfully rich and evocative guided meditations, How to Be Happy works with the reader to show that happiness in this present moment is dependent on the wisdom of a truly open and generous heart.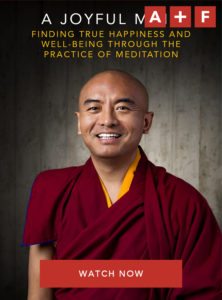 Today's accelerating pace of life often creates challenges to our well-being. However, new understandings regarding meditation are shedding light on how its transformative powers can improve our daily lives. A Joyful Mind pulls back the curtain on what it means to meditate, what modern science reveals about its benefits, and how meditation and mindfulness can be used in workplaces and schools. 
Featuring experiences of both novice and master meditators, including Yongey Mingyur Rinpoche, this groundbreaking film serves to clear up the confusion around meditation. Yongey Mingyur Rinpoche and filmmaker Paul MacGowan teach us how to use the ups and downs of daily life as gateways to greater awakening and with their clarity and wit, give us personal insight into how meditation can have a positive impact on our daily lives.
Don't forget, you can invite your friends to sign up for a Free membership to join you.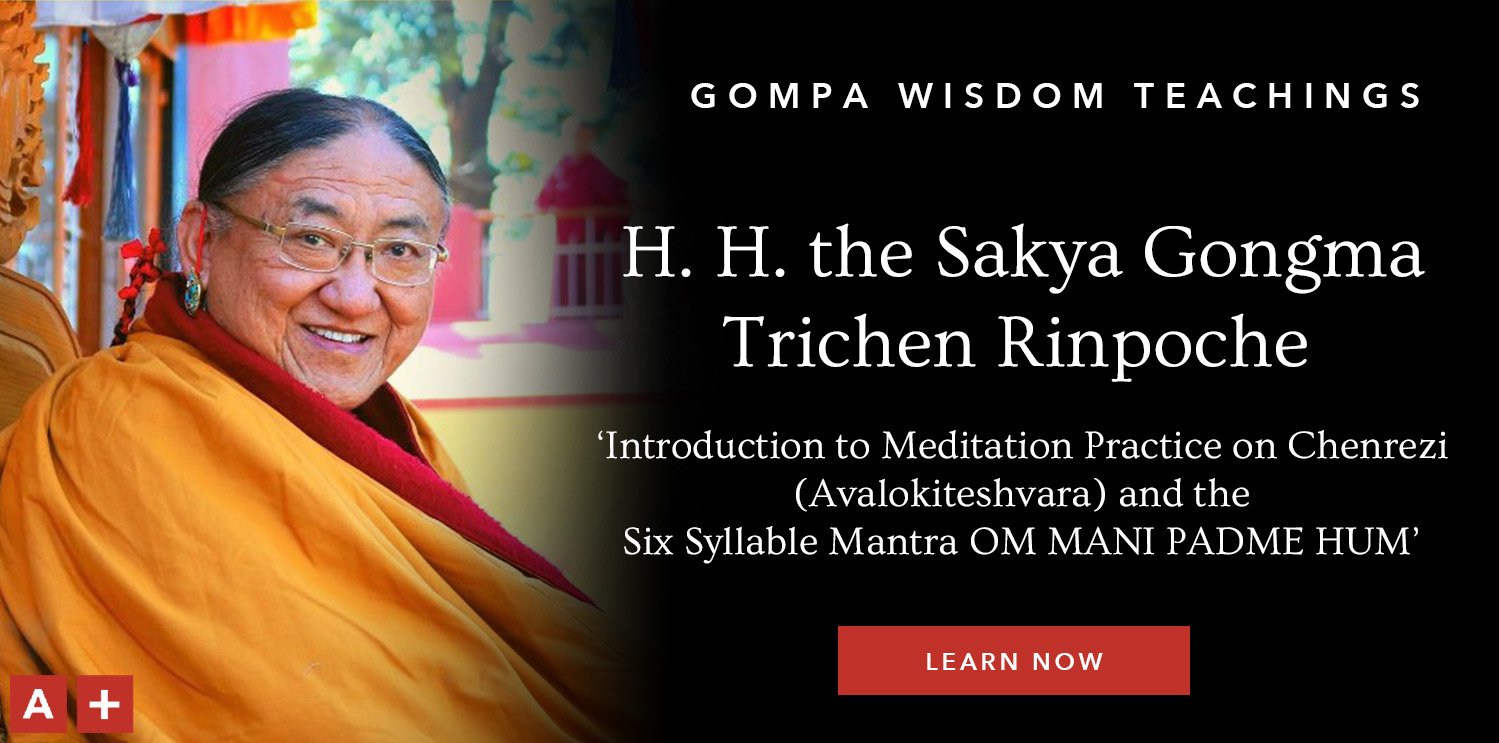 August marks the launch of the next Gompa Wisdom Teaching meaning All-Access and Plus members can now enjoy this special teaching and guided meditation by H. H. the Sakya Gongma Trichen Rinpoche titled 'Introduction to Meditation Practice on Avalokiteshvara (Chenrezi) and the Six Syllable Mantra OM MANI PADME HUM.' In this teaching, His Holiness gives a detailed commentary and an inspiring guide to meditation practice on Avalokiteshvara (Chenrezi) and elucidates the foundational principles of Avalokiteshvara practice as well as the symbolism and significance of the six-syllable mantra of Avalokiteshvara, OM MANI PADME HUM. This teaching is also a succinct and profound introduction to the essential fundamentals of Tibetan Buddhist thought and practice. If you are not currently an All-Access or Plus member you can learn more about this teaching and sign-up here.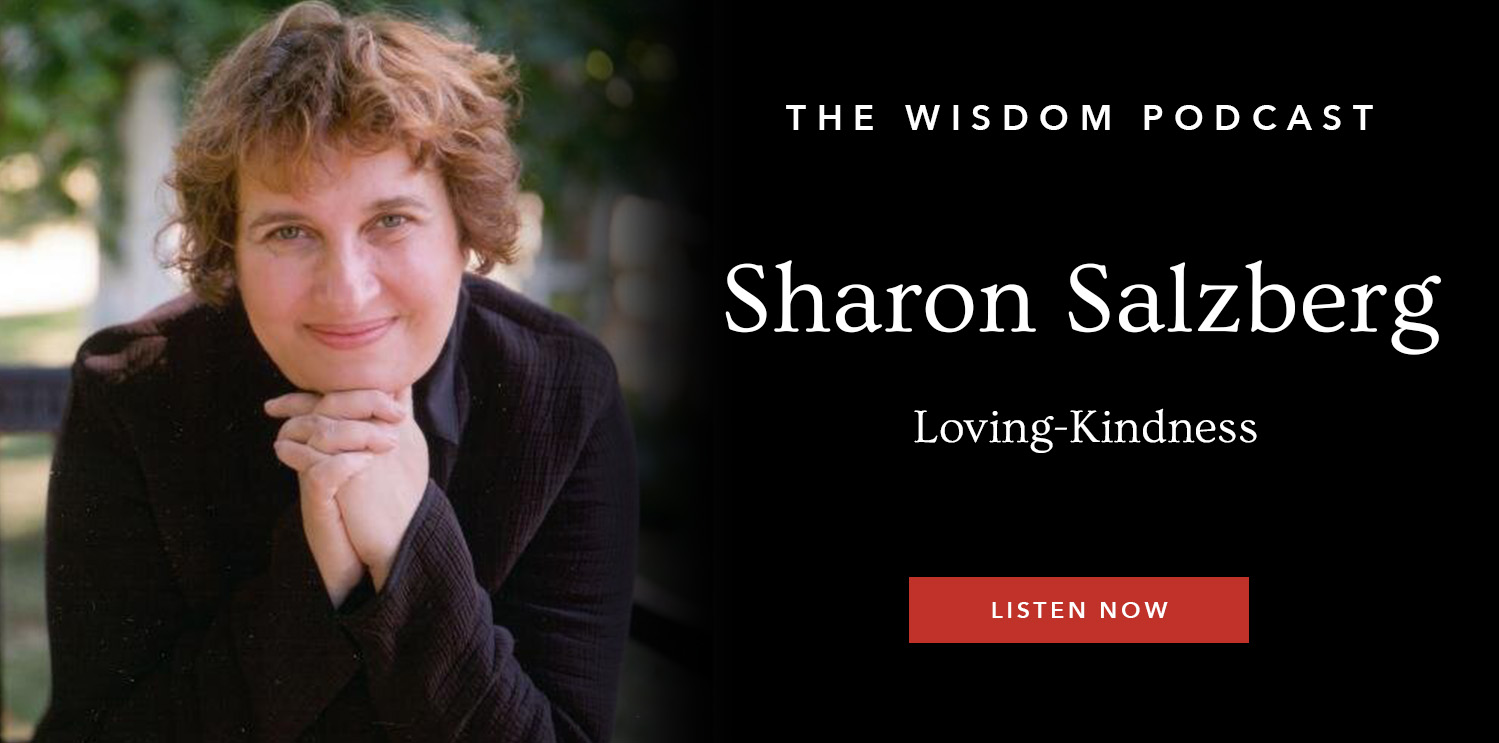 In this special video version of the Wisdom Podcast, host Daniel Aitken speaks with Sharon Salzberg, world-renowned meditation teacher and practitioner, and New York Times bestselling author. Sharon is also cofounder of the Insight Meditation Society in Barre Massachusetts, the first-ever western meditation center established in the United States. In this episode, you'll hear Sharon discuss one of her all-time favorite topics: the practice of metta, or loving-kindness. Sharon talks about what initially drew her to the practice and its transformational effects over the course of her lifetime. In her down-to-earth style, Sharon explains the practical application of loving-kindness in daily life. As more than just a concentration practice, loving-kindness can function as an antidote to fear, anxiety, and emotional withdrawal. It can heighten a sense of connection with others, help us be more assertive, and even transform the most difficult of relationships. She compares it to what the Buddha taught as "gladdening the mind," or ways of cultivating a loving mental environment in which to navigate the more difficult aspects of life and practice. If you're interested in hearing more from Sharon, be sure to check out our first podcast with her, Sharon Salzberg: Faith and Doubt.

Discover all of the books in our Reading Room under the "Explore" menu on our website. Books in our Reading Room are available exclusively for Plus and All-Access members.
New and Featured in the Reading Room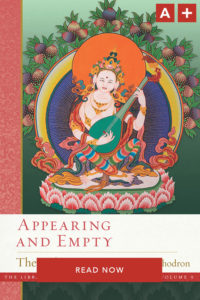 Appearing and Empty
by His Holiness The Dalai Lama with Thubten Chodron
"The Library of Wisdom and Compassion is a treasure trove for modern students of the Buddhadharma. In Appearing and Empty, His Holiness the Dalai Lama and Venerable Thubten Chodron take us systematically through one of the most nuanced and challenging topics in Buddhism: emptiness. Providing explanations from the point of view of various Tibetan Buddhist tenet systems and incorporating commentaries from the Pāli and Chinese traditions, this book is a must-read for those eager to comprehend the profound meaning of the two truths." —Jetsunma Tenzin Palmo, founder of the Dongyu Gatsal Ling Nunnery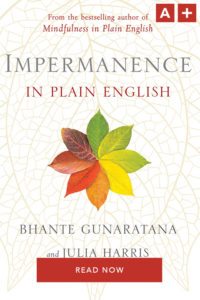 Impermanence in Plain English
by Bhante Gunaratana and Julia Harris
"In this rich distillation of a lifetime of profound Dharma practice, Bhante Gunaratana invites us to 'come and see' for ourselves the liberating truth of impermanence. With great warmth and clarity, he shows how the awakened heart can find security even in the midst of constant change, not by ignoring or resisting impermanence but by fully embracing it. Impermanence in Plain English is a major teaching."—John Brehm, author of The Dharma of Poetry
Also in Your Reading Room
Exclusively for Plus and All-Access members
New Releases & Back in Stock
The following books were released in July, are available to purchase early on our website, or are now back in stock: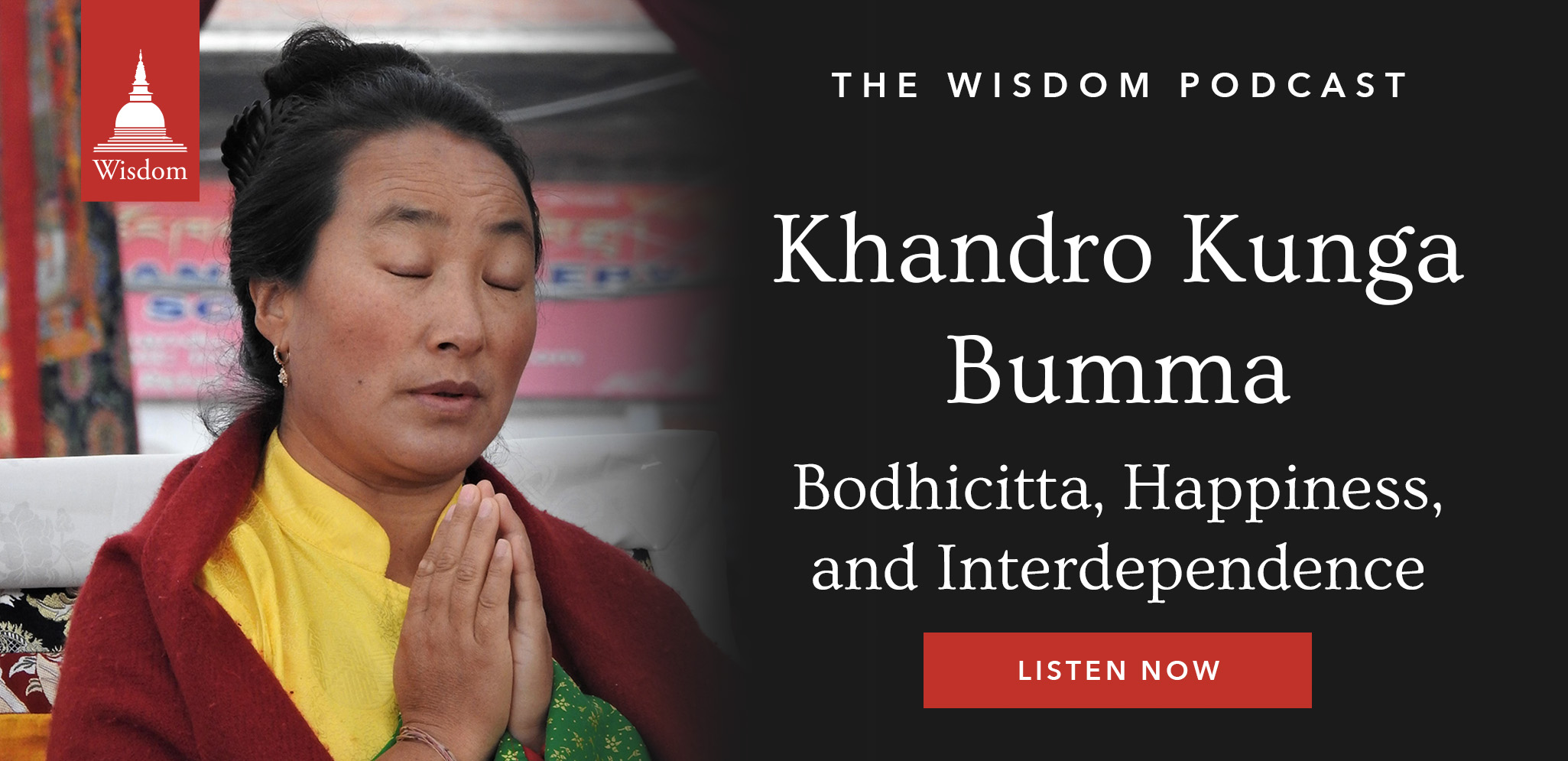 This episode of the Wisdom Podcast, recorded live as a Wisdom Dharma Chat, features a special guest, Khandro Kunga Bumma. As a young woman, Khando-la had a vision to leave her homeland of Tibet and go to Nepal. There, she met a hermit sage who told her that she had to meet His Holiness the Dalai Lama. After a difficult journey, including major health challenges, she finally met His Holiness and began serving as a medium of the oracle Tenma. In 2012, Lama Zopa Rinpoche introduced Khandro-la to the Maitripa College community, where she gave one of her first teachings in the West.
In this episode you'll hear Khandro-la and host Daniel Aitken discuss:
The connection between virtue and happiness.

The subtle natural quality of the mind and interdependence. 

The difference between compassion and bodhicitta.

The importance of trust in your teacher.

A collection of teachings from the fifth Dalai Lama on Madhyamaka text.

Don't miss out on the addition of Chokyi Nyima Rinpoche's Wisdom Academy course, Shila, Shamdhi, and Prajna to the Wisdom Experience course catalog for All-Access members. This ten-lesson course guides students on meditation and the pith instructions on Buddha nature. In this course, world-renowned teacher and meditation master in the Kagyu and Nyingma traditions, Chokyi Nyima Rinpoche, guides students as they learn about the correct motivation for spiritual practice and meditation, as well as the ethical practices focusing on virtue and non-virtue.  Develop a deeper awareness of impermanence and interdependence and enroll today.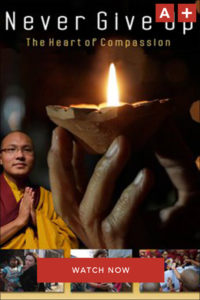 All-Access and Plus members, don't forget you can embark on a transformative journey to Bodhgaya, India, in the captivating documentary Never Give Up – The Heart of Compassion. Explore the profound teachings of His Holiness the 17th Karmapa and witness the incredible stories of three remarkable women inspired by his wisdom to manifest compassion in action.
Meet Joy, a compassionate soul who dedicates her life to caring for the street dogs and animals of Bodhgaya. Discover Dominique, whose tutorial school for the children in a local village empowers them through education and ignites a path toward a brighter future. Witness Lillian, who, with the support of hundreds of the Karmapa's monks, fearlessly tackles the daunting challenge of cleaning the pollution of Bodhgaya. Join these three remarkable women as they put the teachings of His Holiness into action, sacrificing personal comfort to work for the benefit of others in Bodhgaya.
Filmed alongside 900 Years, which explores the history of the Karmapa lineage leading up to the 900 years celebration with His Holiness the 17th Karmapa, Never Give Up – The Heart of Compassion is an inspiring testament to the indomitable human spirit and the power of compassion to create profound change.