We're excited to share what's new to the Wisdom Experience this December and hope these resources continue to provide you with moments of inspiration, adventure, and awakening for you as you reflect on the past year. Remember to keep an eye out for the membership level icon in the corner of each image. These mark what level of membership the content is available too. 

During the month of December, Science and Philosophy in the Indian Buddhist Classics, Volume 2: The Mind and the film Tibetan Buddhism: Preserving the Monastic Tradition are available to Free members.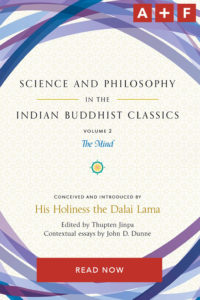 "What could be more central to Buddhism than the mind? As the opening verse of the Dhammapada says, 'mind is the basis for everything.' This groundbreaking volume introduces the reader to the most important Buddhist ideas about the mind—its nature, types, workings, and the techniques that Buddhists through the centuries have used to transform it."—José Ignacio Cabezón, Dalai Lama Professor of Tibetan Buddhism and Cultural Studies, University of California Santa Barbara
This, the second volume in the Science and Philosophy in the Indian Buddhist Classics series, focuses on the science of mind. Readers are first introduced to Buddhist conceptions of mind and consciousness and then led through traditional presentations of mental phenomena to reveal a Buddhist vision of the inner world with fascinating implications for the contemporary disciplines of cognitive science, psychology, emotion research, and philosophy of mind.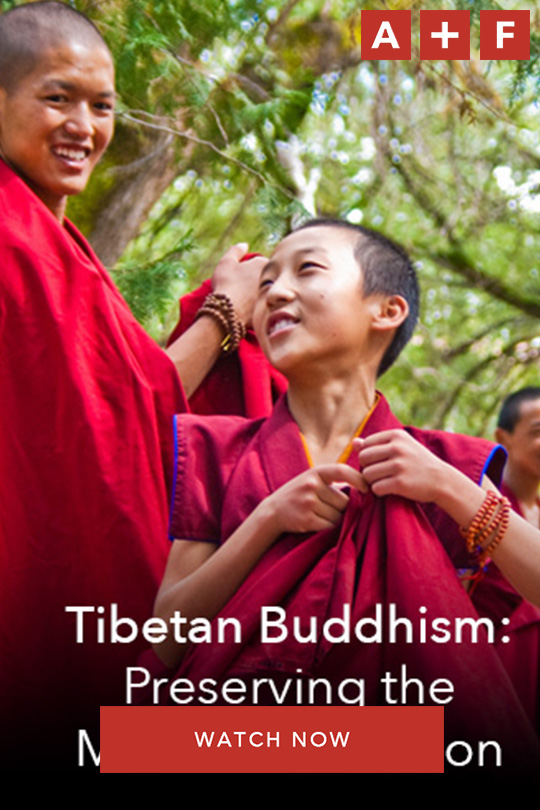 In Tibetan Buddhism: Preserving the Monastic Tradition, you'll join director Ed Bastian as he works with the monks of Tsangpa Khamtsen to document the ancient monastic life and the Buddhist education system of Sera Che Monastery. Through the film, Ed takes us on a behind-the-scenes journey where you'll experience daily life at the temple, rituals, classes, and debates. You'll see the gradual educational process the monks go through of "learning, contemplating, and meditating." 
Don't forget, you can invite your friends to sign up for a Free membership to join you.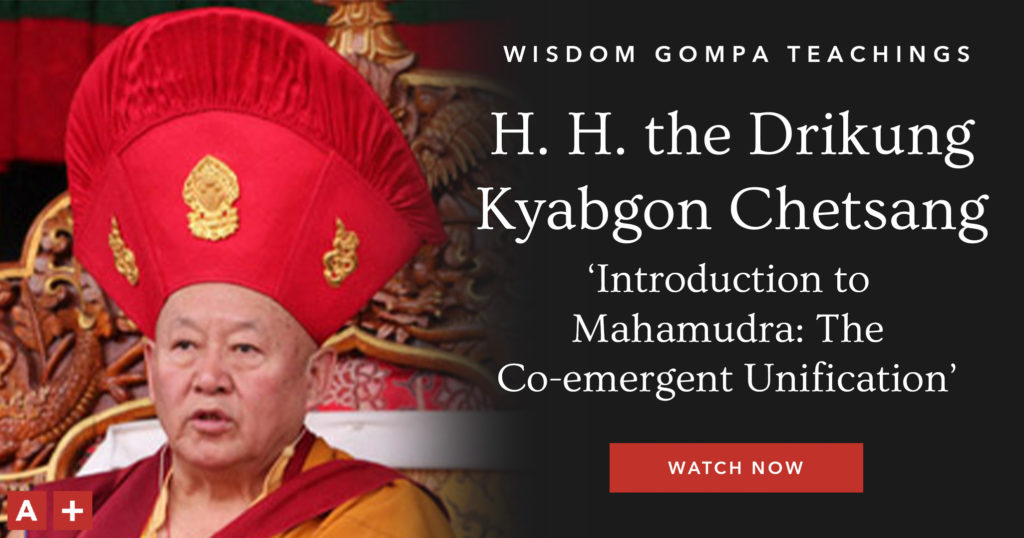 Our new Gompa Wisdom Teaching is here! All-Access and Plus members can enjoy this rare opportunity to receive a comprehensive three-day teaching from H. H. the Drikung Kyabgon Chetsang Thinley Lhundup on the revered text Introduction to Mahamudra: The Co-emergent Unification composed by Drikung Kyopa Jigten Sumgon (1143–1217) the founder of the Drikung Kagyu lineage. This special teaching, recorded at Drikung Kagyu Jangchubling Monastery, at Dehradun, India, includes a detailed commentary on the four preliminary practices, the 'pointing out' introductions, both with regard to recognizing the nature of mind itself and the nature of appearances, and related oral transmissions. The meditative approach known as 'Mahamudra', which is especially highly regarded within both the Kagyu and Geluk lineage traditions, comprises a sequence of systematic advanced meditations on emptiness and pure appearance. The practice of Mahamudra applies both 'calm abiding' (zhi nas / shamatha) and 'higher insight' (lhag mthong / vipasyana) directly to the nature of the meditator's own mind. 

Be sure to register for our upcoming Wisdom Dharma Chats this December!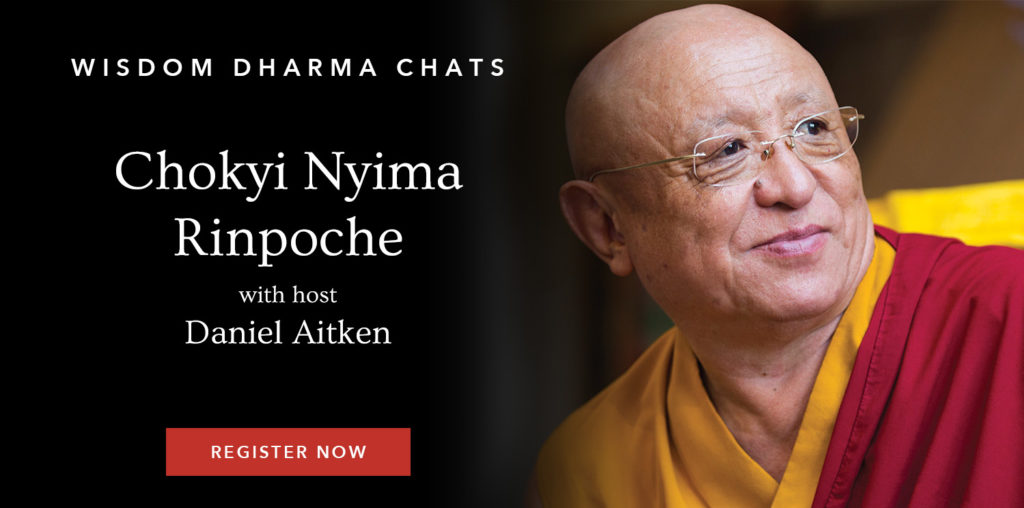 Join special guest Chokyi Nyima Rinpoche for a Wisdom Dharma Chat with host Daniel Aitken on December 3, 2022, at 9:00 a.m. EST. In this Wisdom Dharma Chat, Rinpoche and Daniel will discuss Rinpoche's upcoming Wisdom Academy online course Shila, Samadhi, and Prajna. The conversation will be streamed live over Zoom and audience members will be able to submit their questions via the Q&A feature for Daniel to ask Rinpoche during the second half of the event.
Register to attend on Zoom here.

Discover all of the books in our Reading Room under the "Explore" menu on our website. Books in our Reading Room are available exclusively for Plus and All-Access members.
New and Featured in the Reading Room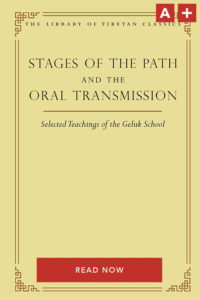 Stages of the Path and the Oral Transmission
Translated by Thupten Jinpa
"Because so many of its doctrinal works have been translated into English, it is often assumed that the Geluk tradition is concerned above all with scholastic philosophy. However, like all Tibetan traditions, the Geluk has a rich canon of devotional works, meditation manuals, and practical instructions for the vision of reality. The most famous of those works are collected in this remarkable volume, works composed by some of the greatest masters and saints of the Land of Snows." —Donald Lopez, Arthur E. Link Distinguished University Professor of Buddhist and Tibetan Studies, University of Michigan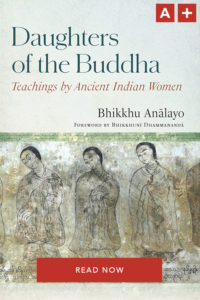 Daughters of the Buddha
Bhikkhu Anālayo
"Bhikkhu Anālayo's book is a brave attempt to introduce the inspiring qualities of spiritual daughters of the Buddha and make their voices heard by skillfully bringing together passages from early Buddhist scriptures. It is an acknowledgment of women's remarkable contribution to the tradition despite some androcentric and misogynist tendencies found in early Buddhist thought. Bhikkhu Anālayo makes a major contribution in furthering our understanding of early Buddhist nuns and female lay disciples by paying special attention to their spiritual journeys that were riddled with social prejudices and obstacles. The aspirations of women in ancient India and those of us in the present may not be the same, but the courage and struggle for liberation highlighted in their stories will no doubt provide a main source of inspiration to many struggling women in today's world." —Professor Hiroko Kawanami, author of The Culture of Giving in Myanmar
Also in Your Reading Room
Exclusively for Plus and All-Access members
New Releases & Back in Stock
The following books were released in November, are available to purchase early on our website, or are now back in stock: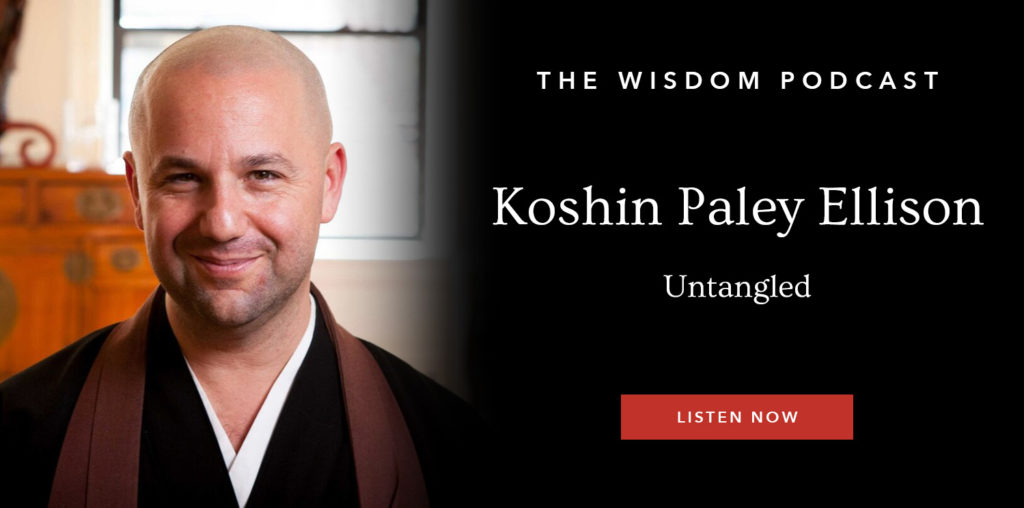 This Wisdom Podcast features Sensei Koshin Paley Ellison. Koshin is an author, Zen teacher, Jungian psychotherapist, and Certified Chaplaincy Educator. He has six years of training at the Jungian Psychoanalytic Association as well as clinical contemplative training at both Mount Sinai Beth Israel Medical Center and New York Presbyterian Medical Center which culminated in his roles as an ACPE Certified Educator, chaplain, and Jungian psychotherapist. He is the author of Wholehearted: Slow Down, Help Out, Wake Up. His work has been featured in the New York Times, PBS, Tricycle and others. In this episode, Koshin and host Daniel Aitken and discuss:
therapy and honoring experiences lovingly;

care, compassion, and the delusion of self;

and much more!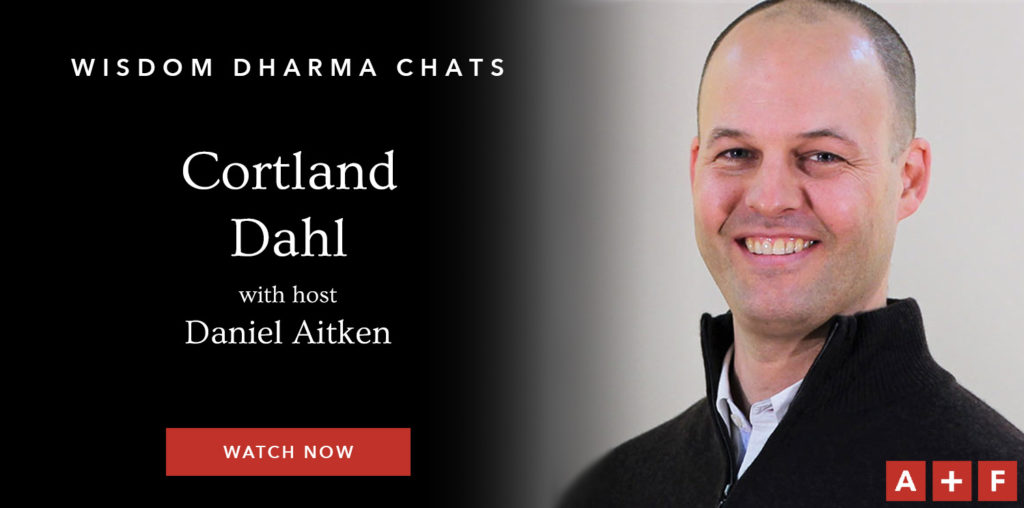 This Wisdom Dharma Chat features Cortland Dahl with host Daniel Aitken. Cortland is a scientist, translator, and meditation teacher who offers workshops and leads retreats around the world. He has practiced meditation for nearly three decades and has spent time on retreat in monasteries and retreat centers throughout Japan, Burma, and India, including eight years spent living in Tibetan refugee settlements in Kathmandu, Nepal. Join Cortland and Daniel as they discuss the power of meditation, Oura Rings, and much more!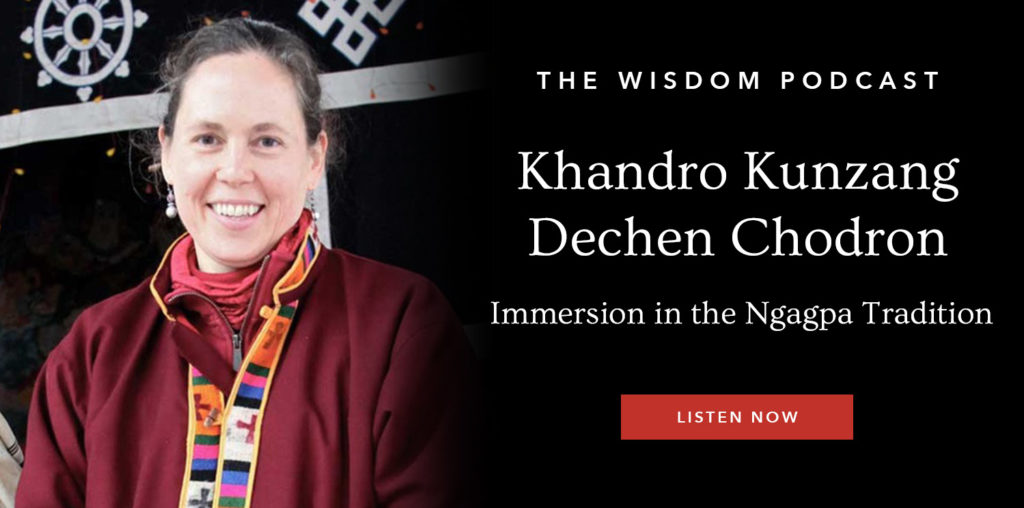 In this episode of the Wisdom Podcast, recorded live as a Wisdom Dharma Chat, host Daniel Aitken is joined by Khandro Kunzang Dechen Chodron, student of the great Nyingmapa Tsa-Lung and Dzogchen master, Kunzang Dorje Rinpoche. Khandro Kunzang left behind a promising career in the early 1990's to pursue her practice of the Dharma and became a novice nun in the Drikung Kagyu lineage, studying under Khenchen Konchog Gyaltsen and H.E. Garchen Rinpoche. Khandro Kunzang and Daniel discuss Khandro Kunzang's early Buddhist journey, beginning in Vermont with the book Sky Dancer about Yeshe Tsogyel, her reckoning with Himalayan cultures and patriarchal traditions, and much more!