We're excited to share with you all the offerings that are available to you in the Wisdom Experience this February. As a member you have access to a rich world of Dharma inspiration for your study and practice, with new content being added each month. Enjoy!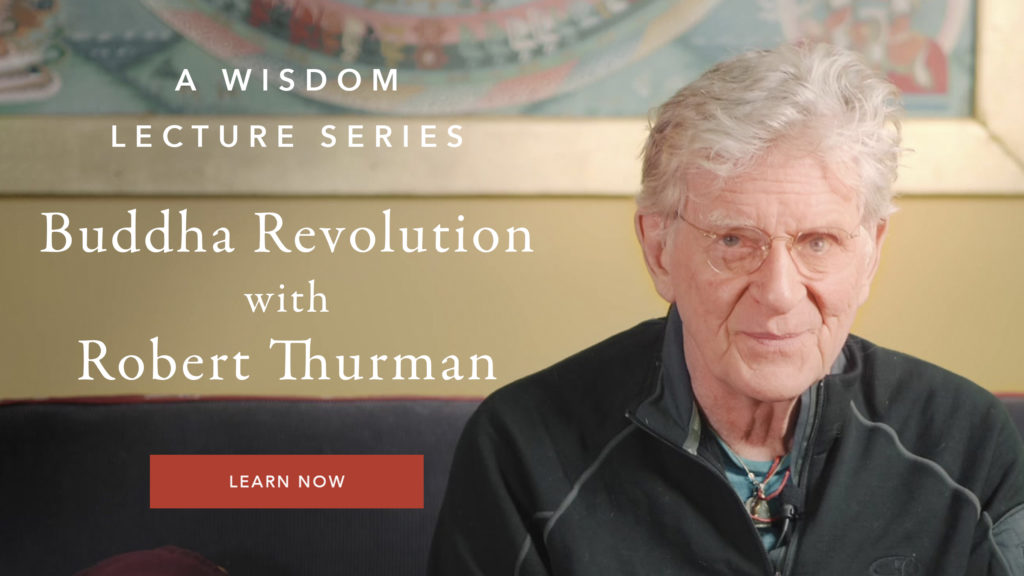 In his new Lecture Series, Robert Thurman brings us through a fascinating journey into the heart of what he terms the "Buddha Revolution." Over the course of six lectures, we learn from him how Buddhism is not socially apathetic, but rather based on an ethical way of living in the world that focuses not on outward conquest but conquest of self. Professor Thurman takes us through what this revolution means and its five principles, as well as how systems such as Mahāyāna and Vajrayāna developed and how they flourished in Tibet. The first lecture is available now to all Free, Plus, and All-Access members of the Wisdom Experience. Lectures two through six will be released weekly on Mondays and are available exclusively to Plus and All-Access members.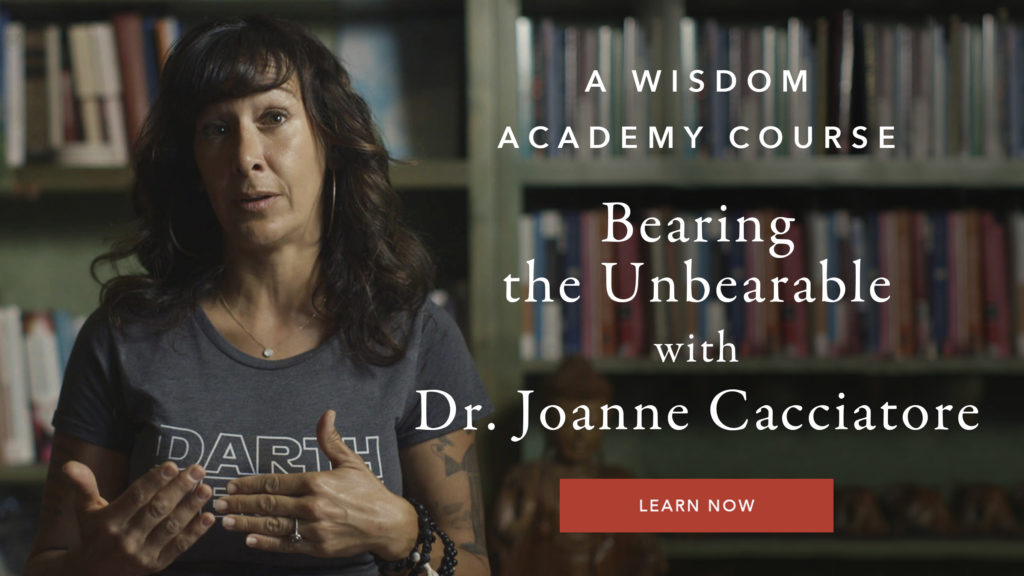 Dr. Joanna Cacciatore's course, Bearing the Unbearable, has been added to the digital catalog of courses available to All-Access members.
When we love deeply, we mourn deeply—a fact that grief expert and Zen priest Dr. Joanne Cacciatore knows first hand. In this course, Dr. Jo expands on her bestselling book—Bearing the Unbearable—revealing how grief can open our hearts to connection, compassion, and the very essence of our shared humanity. You'll learn what grief is and how you can identify its effects within yourself, as well as:
The Selah grief model, which mindfully guides those who are grieving through three phases: being with grief, surrendering to grief, and doing with grief
Self-care practices and tools to help you in your grief journey
Meditation practices and movement exercises for being with your grief
How to identify grief and its effects cognitively, socially, and somatically
How to find meaning through doing with your grief: transforming it into compassionate action in the world
Join Dr. Jo and her co-teacher and fellow counselor Karla Helbert and learn not only how to care for yourself as you grieve but also how, by staying with the pain, you can transfigure it into fierce compassion, making the world a better place on behalf of the ones we have loved and lost.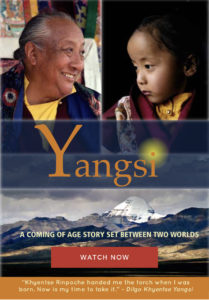 Yangsi is available to Plus members of the Wisdom Experience during the month of February. This movie follows Ugyen Tenzin Jigme Lhundrup, a young Tibetan boy who is recognized as the reincarnation of Dilgo Khyentse Rinpoche, one of the most revered Tibetan Buddhist masters of the twentieth century. Including short interviews with eminent Buddhist teachers, Yangsi tells a unique coming-of-age story as it explores facets of the reincarnation issue, from traditional beliefs to an honest questioning of spirituality in the modern age, along with the doubts, hesitations, and the unusual strength of character of the Yangsi.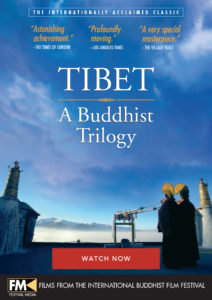 If you're an All-Access member be sure to check out Tibet A Buddhist Trilogy Part III: The Fields of the Senses. The final installment of this acclaimed documentary trilogy is set in the majestic mountain landscape of Ladakh, and is a meditation on impermanence and the relationship between the mind, body and environment. It follows the monks and farmers through a day, ending with an unflinching depiction of the monastery's moving ritual response to a death in the community. As in the Tibetan Book of the Dead, the departed is guided through the dream-like intermediate state between death and birth..
Also Available to Watch
Exclusively for All-Access Members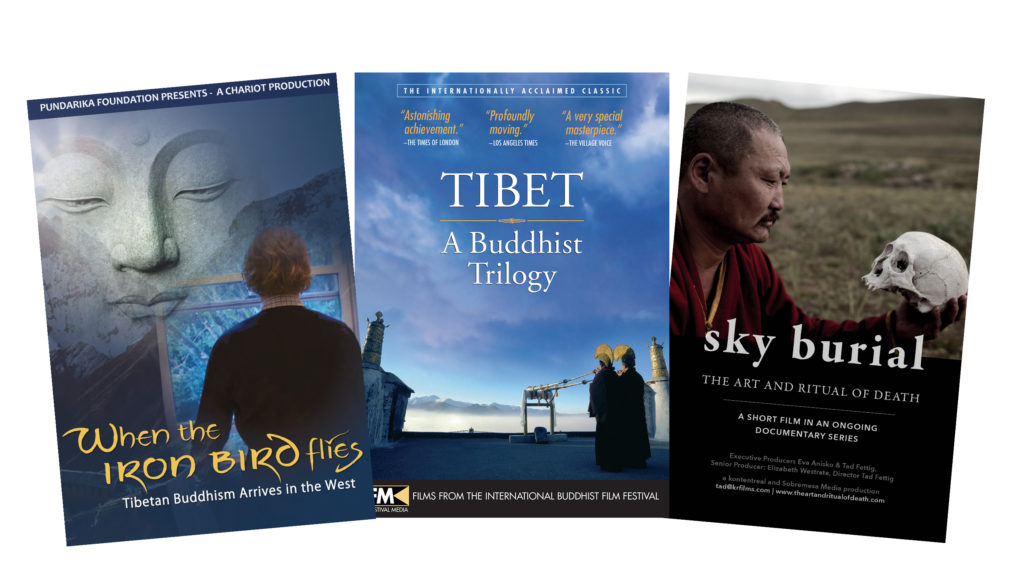 Books in our Reading Room are available exclusively for Plus and All-Access Members.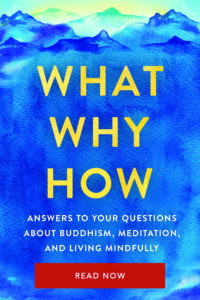 Imagine that you could sit down with one of Buddhism's most accomplished and plainspoken teachers—and imagine that he patiently agreed to answer any question you had about meditation, living mindfully, and key Buddhist concepts—even the myriad brilliant questions you've never thought to ask! What, Why, How condenses into one volume a half-century of Bhante Gunaratana's wise answers to common questions about the Buddha's core teachings on meditation and spiritual practice. With his kind and clear guidance, you'll gain simple yet powerful insights and practices to end unhealthy patterns and habits so that you can transform your experience of the world—from your own mind to your relationships, your job, and beyond.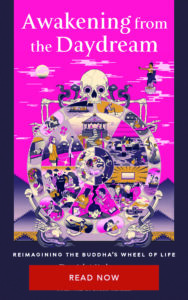 In Awakening from the Daydream, meditation teacher David Nichtern reimagines the ancient Buddhist allegory of the Wheel of Life. Famously painted at the entryway to Buddhist monasteries, the Wheel of Life encapsulates the entirety of the human situation. In the image of the Wheel we find a teaching about how to make sense of life and how to find peace within an uncertain world. Nichtern writes with clarity and humor, speaking to our contemporary society and its concerns and providing simple practical steps for building a mindful, compassionate, and liberating approach to living.
Also in The Reading Room
Exclusively for Plus and All-Access Members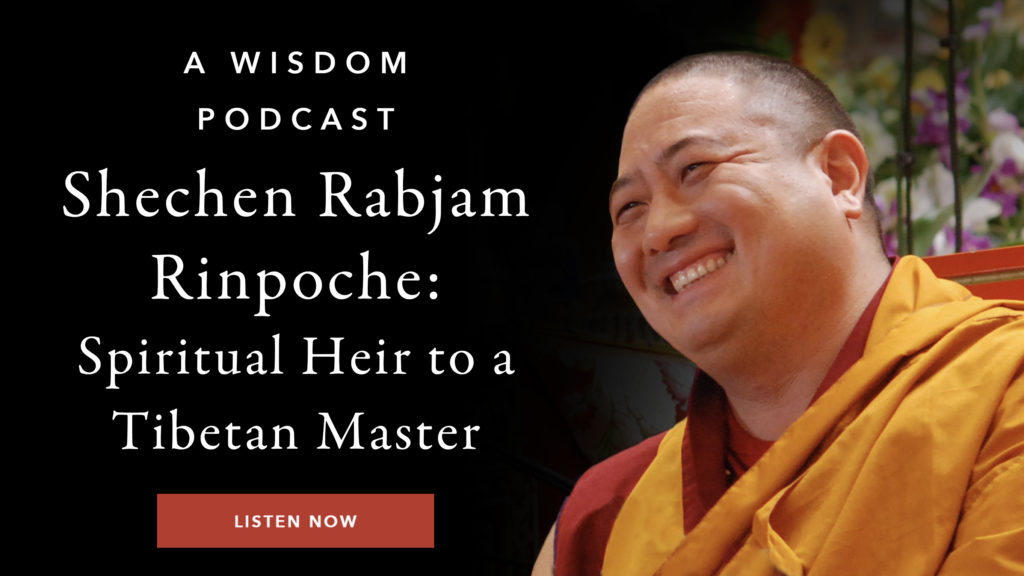 For this episode of the Wisdom Podcast, host Daniel Aitken travels to New York to speak with Shechen Rabjam Rinpoche, grandson and spiritual heir of the great Tibetan master Dilgo Khyentse Rinpoche. In this truly inspiring conversation, Rinpoche shares the most amazing stories about his close relationship with his grandfather, who was both his teacher and mentor for twenty years (from age five until Dilgo Khyentse's passing when Shechen Rabjam was twenty-five years old). Rinpoche speaks about Dilgo Khyentse's remarkable qualities: his uncanny insight and intuition, his radical generosity, and his nonsectarian approach as a teacher across multiple traditions. He also shares the particular history of the Shechen lineage as well as his own goals as both Dharma heir and teacher, and how he seeks to transmit the lineage in Tibet especially. Finally, Rinpoche and Daniel discuss the topic of devotion—what it means and how it's inspired—as well as the topic of mindfulness in mainstream culture and Rinpoche's views on its popularity as a practice.

Available exclusively to All-Access members.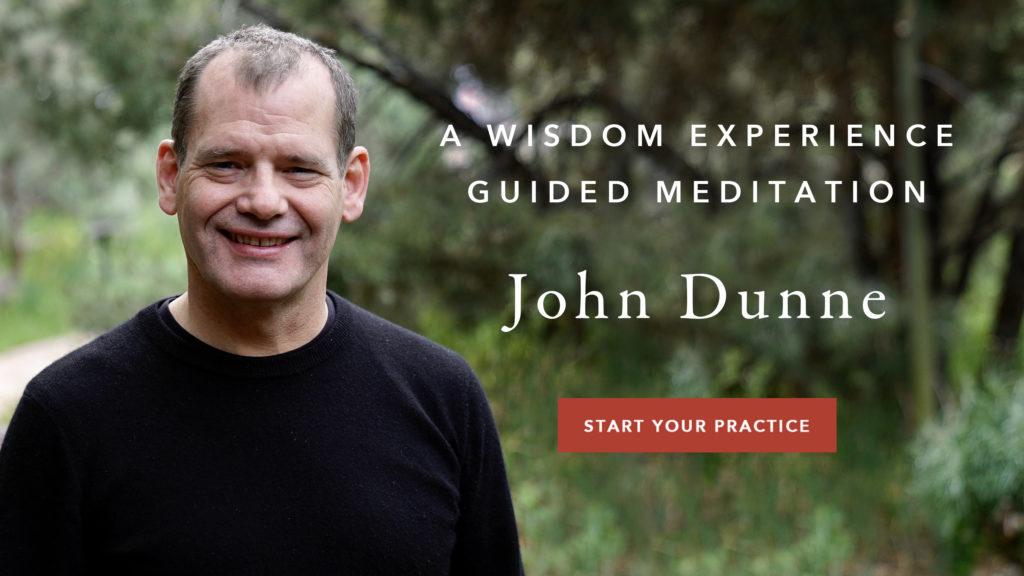 In this fifteen-minute guided meditation from his course Varieties in Buddhist Meditation, John Dunne leads us in a mindfulness practice that emphasizes dereification—the process of coming to see that a thought is not what it represents. Learn more about Varieties of Buddhist Meditation here, and discover the varieties of contemplative practices across all Buddhist traditions and their underlying theories. With the aid of acclaimed scholar John Dunne, you'll come away with a clearer understanding and appreciation—both theoretical and experiential—of the variety of Buddhist practices.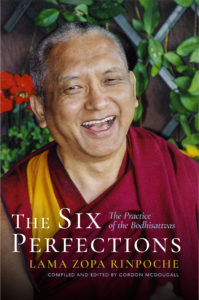 Lama Zopa Rinpoche's newest book, The Six Perfections, will be published next month and will be added to the Reading Room.
The Six Perfections offers a clear, comprehensive guide to the backbone of Mahayana Buddhist practice. Lama Zopa Rinpoche walks us through each of the six perfections:
– charity
– morality
– patience
– perseverance
– concentration
– wisdom
As he carefully describes each perfection, he not only reveals the depth of its meaning and how it intertwines with each other perfection, but he also explains how to practice it fully in our everyday lives—offering concrete ways for us to be more generous, more patient, more wise. With the guidance he gives us, we can progress in our practice of the perfections until we, like the bodhisattvas, learn to cherish others above ourselves.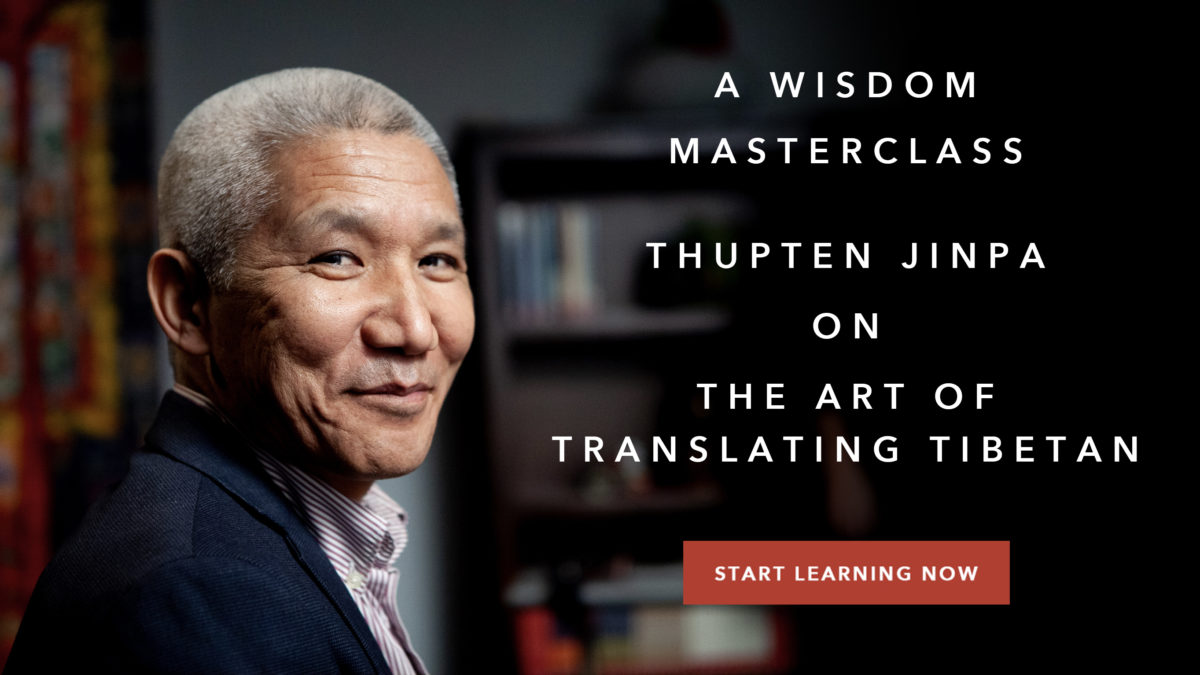 Our first Wisdom Masterclass, Thupten Jinpa on the Art of Translating Tibetan, is available now. Thupten Jinpa is His Holiness the Dalai Lama's principal English interpreter, and has worked on countless translations. Join him as he teaches the art and science of translating Tibetan, explaining key terms and his own process of translation. In this 41-part series, Thupten Jinpa will cover:
The translation process that he's developed and honed over the last 30 years, including his favorite tactics and resources
His process for when interpreting for His Holiness
Key principles that can help guide any translator
The matter of translating restricted texts
How to translate terms related to meditation
How to approach different genres of Tibetan texts
How to translate verse and poetry
And perhaps most important, how you can "get out of the way," lose yourself, and let the original author speak through you, to the best of your ability.
Don't worry if you're not a translator—this class was created for everyone! 
This Masterclass was made possible by the support of our friends at Tsadra Foundation.