We're excited to share with you all the offerings that are available to you in the Wisdom Experience this January. As a member you have access to a rich world of Dharma inspiration for your study and practice, with new content being added each month. Enjoy!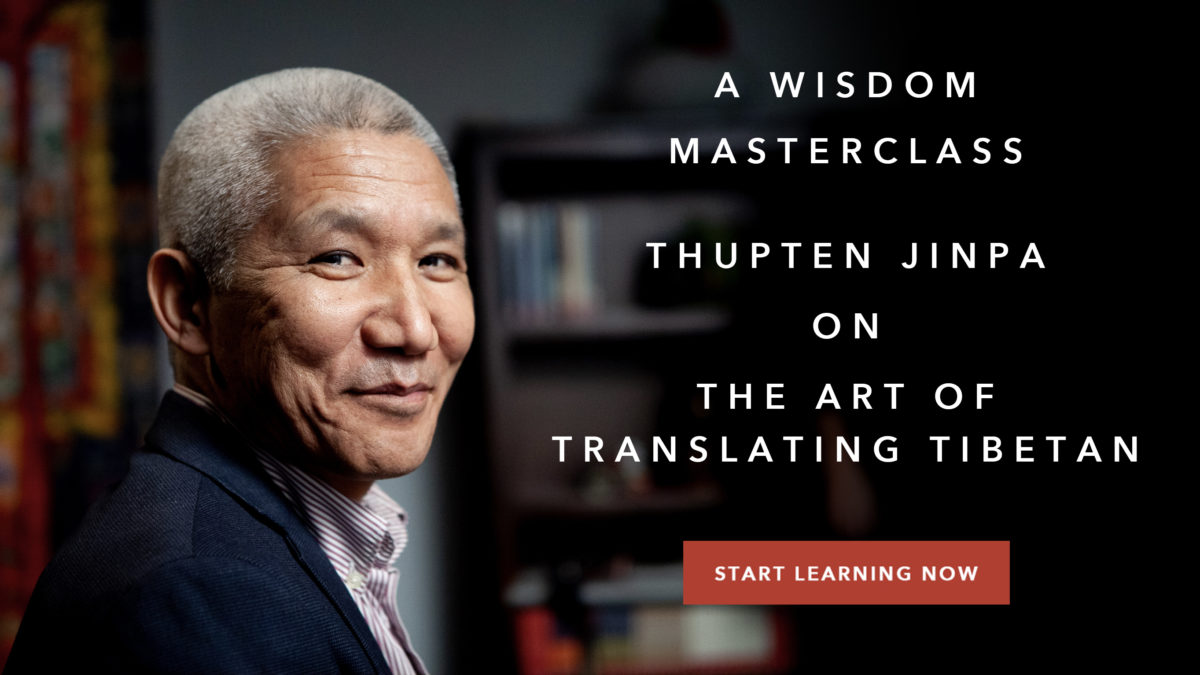 Our first Wisdom Masterclass, Thupten Jinpa on the Art of Translating Tibetan, is available now. Thupten Jinpa is His Holiness the Dalai Lama's principal English interpreter, and has worked on countless translations. Join him as he teaches the art and science of translating Tibetan, explaining key terms and his own process of translation. In this 41-part series, Thupten Jinpa will cover:
The translation process that he's developed and honed over the last 30 years, including his favorite tactics and resources
His process for when interpreting for His Holiness
Key principles that can help guide any translator
The matter of translating restricted texts
How to translate terms related to meditation
How to approach different genres of Tibetan texts
How to translate verse and poetry
And perhaps most important, how you can "get out of the way," lose yourself, and let the original author speak through you, to the best of your ability.
Don't worry if you're not a translator—this class was created for everyone! 
This Masterclass was made possible by the support of our friends at the Tsadra Foundation.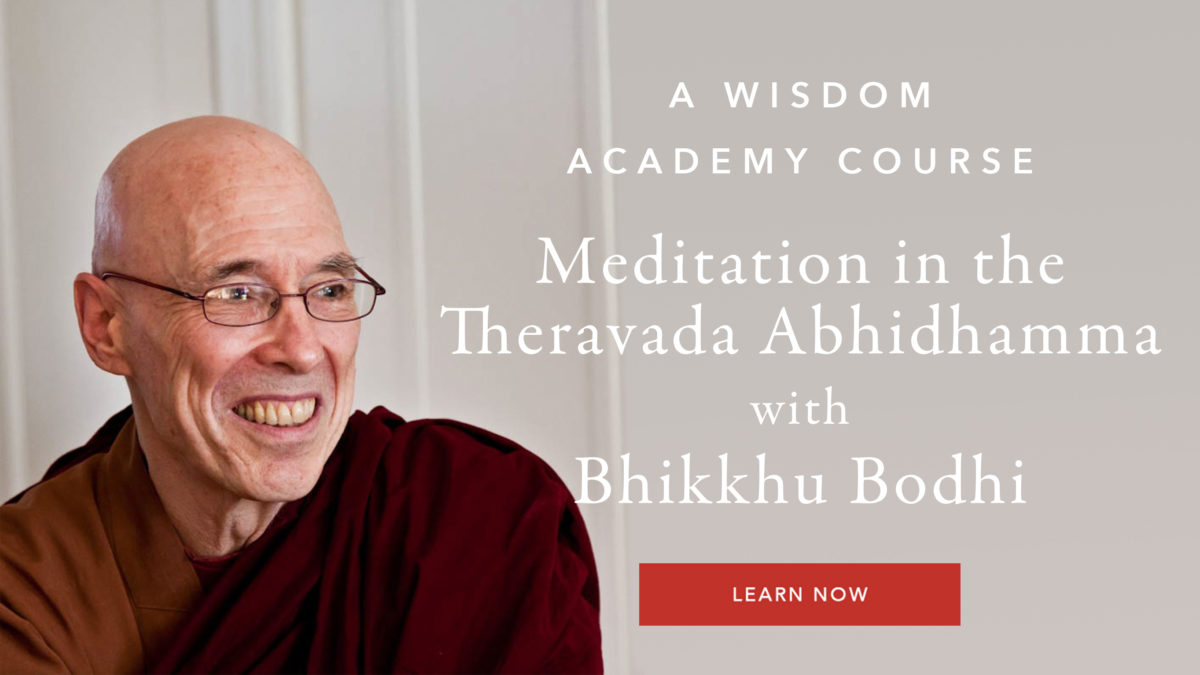 Acclaimed scholar-monk Bhikkhu Bodhi has spent has spent over four years working through the Comprehensive Manual of Abhidhamma (Abhidhammattha Sangaha), taking an in-depth, chapter-by-chapter approach to the text. Now you're invited to join him as he examines chapter 9, "The Compendium of Meditation Subjects," in his first Wisdom Academy course: Meditation in the Theravada Abhidhamma.
In his signature lucid style, Bhikkhu Bodhi explores two aspects of classical Buddhist meditation: samatha (serenity) and vipassanā (insight), aimed respectively at samādhi (concentration) and the realization of the paths and fruits.
Start lesson 1 today to begin your journey to discovering the forty meditation subjects in Buddhist literature, the role of attaining jhāna in the Buddhist path, the path and fruit of stream entry, and the meaning of meditative attainment. You'll come away with a clear understanding of the entire terrain of Buddhist meditation, from beginning to end.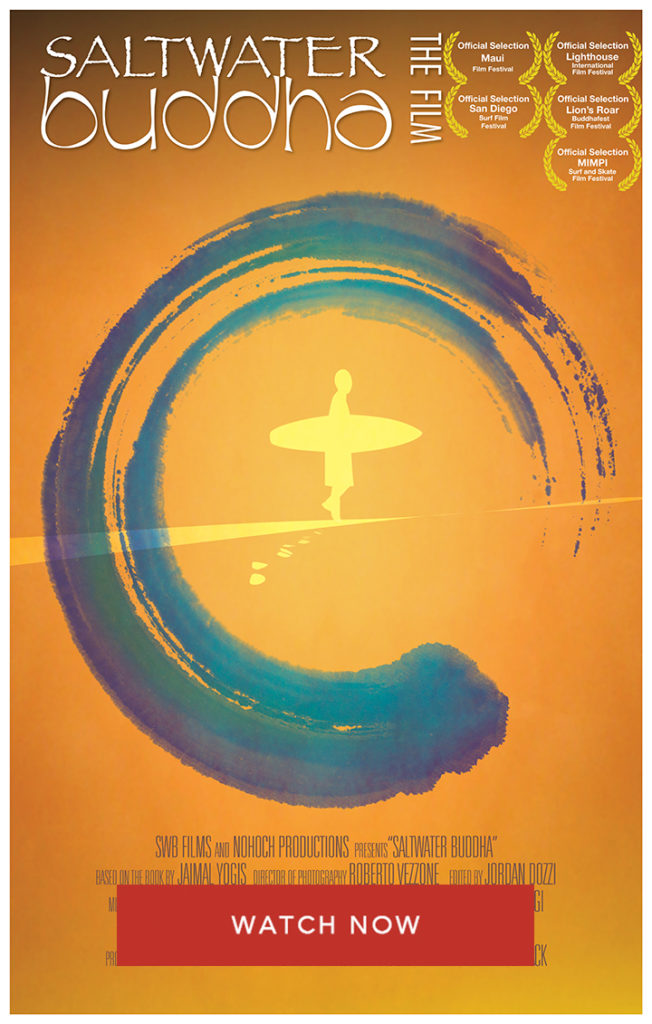 Saltwater Buddha is available to Plus members of the Wisdom Experience during the month of January. Fed up with teenage life in the suburbs, Jaimal Yogis ran off to Hawaii with little more than a copy of Hermann Hesse's Siddhartha and enough cash for a surfboard. Now an author and father, Jaimal recounts his journey from jungle communes to Zen monasteries, from the warm Pacific to the icy New York shore. Based on Jaimal's internationally acclaimed memoir published by Wisdom, this is a chronicle of finding focus in the barrel of a wave and truth in the great salty blue. Watch the trailer here, or click on the image to start watching now.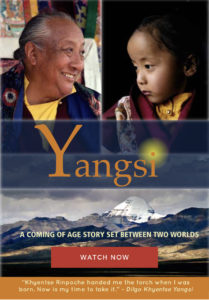 If you're an All-Access member be sure to check out Yangsi. This movie follows Ugyen Tenzin Jigme Lhundrup, a young Tibetan boy who is recognized as the reincarnation of Dilgo Khyentse Rinpoche, one of the most revered Tibetan Buddhist masters of the twentieth century. Including short interviews with eminent Buddhist teachers, Yangsi tells a unique coming-of-age story as it explores facets of the reincarnation issue, from traditional beliefs to an honest questioning of spirituality in the modern age, along with the doubts, hesitations, and the unusual strength of character of the Yangsi.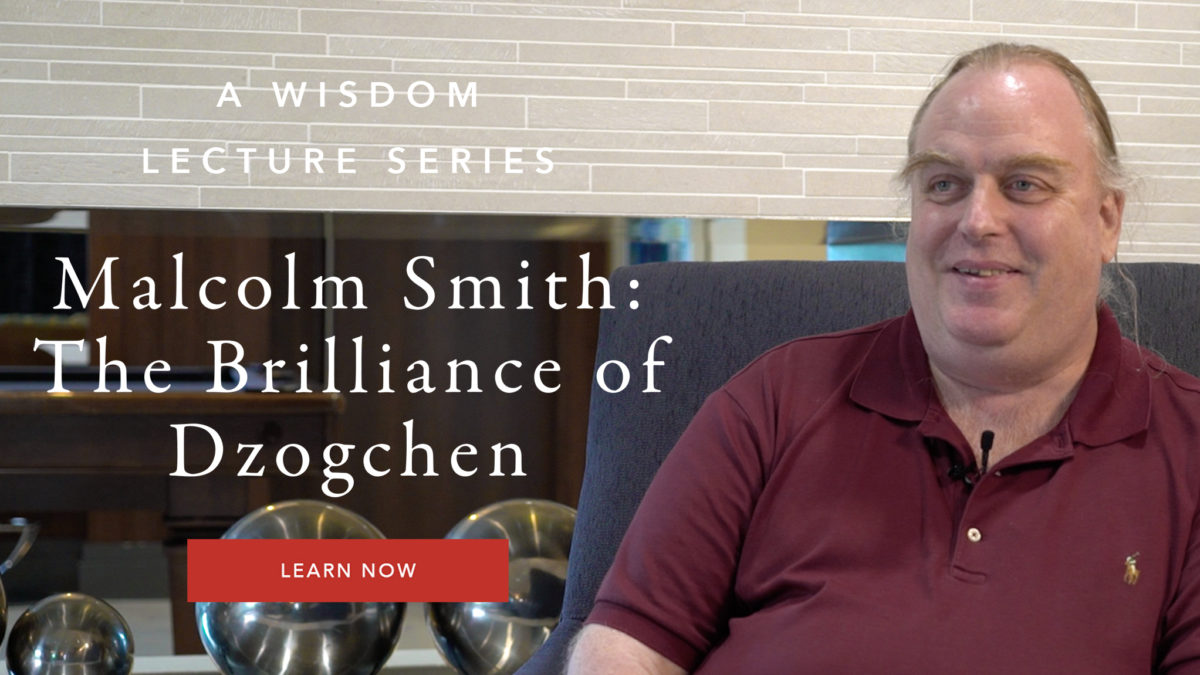 This past November, Malcolm Smith brought his freewheeling exuberance and encyclopedic knowledge to bear on some of the most abstract and esoteric topics in the Great Perfection in this seven-part lecture series, The Brilliance of Dzogchen. And you're invited to join us on January 16 for the final installment, a live Q&A event with Malcolm. Watch Malcolm's lectures now and then personally ask Malcolm your questions during the live Q&A. The lecture series will remain available for Plus members until February 14, after which it will be exclusively available to All-Access members.

Books in our Reading Room are available exclusively for Plus and All-Access Members.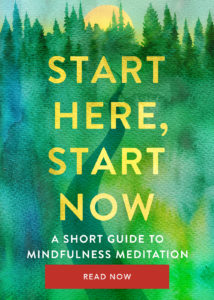 Bhante Gunaratana said it best: "Meditation is not easy. It takes time and it takes energy. It also takes grit, determination, and discipline." But you don't have to do it alone. Bhante G. is a master of mindfulness who has taught thousands to meditate, and now he is sharing his personal guidance, experience, and insight with you in his new book, Start Here, Start Now. In a contemporary and articulate manner, Start Here, Start Now presents classic Buddhist teachings that will help beginners establish an informed practice, and will refresh experienced meditators, reminding them of refinements and subtleties in their practice.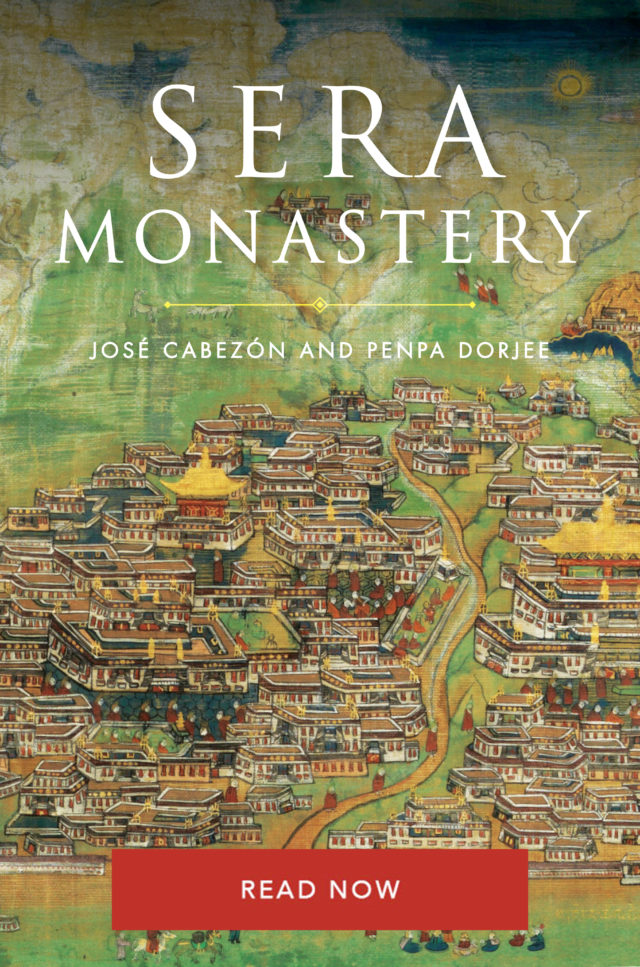 Founded in 1419, Sera Monastery was one of the three densas, the great seats of learning of the Geluk school of Tibetan Buddhism. With over 9,000 monks in residence in 1959, it was the second largest monastery in the world. Throughout its history, Sera has produced some of Tibet's most important saints, scholars, and political leaders. Written by former Sera monks José Cabezón and Penpa Dorjee, Sera Monastery, is the most comprehensive history of a Tibetan monastery ever written in a Western language. Cabezón and Dorjee demonstrate their firsthand knowledge of the monastery, its traditions, and daily life on every page.
Also in The Reading Room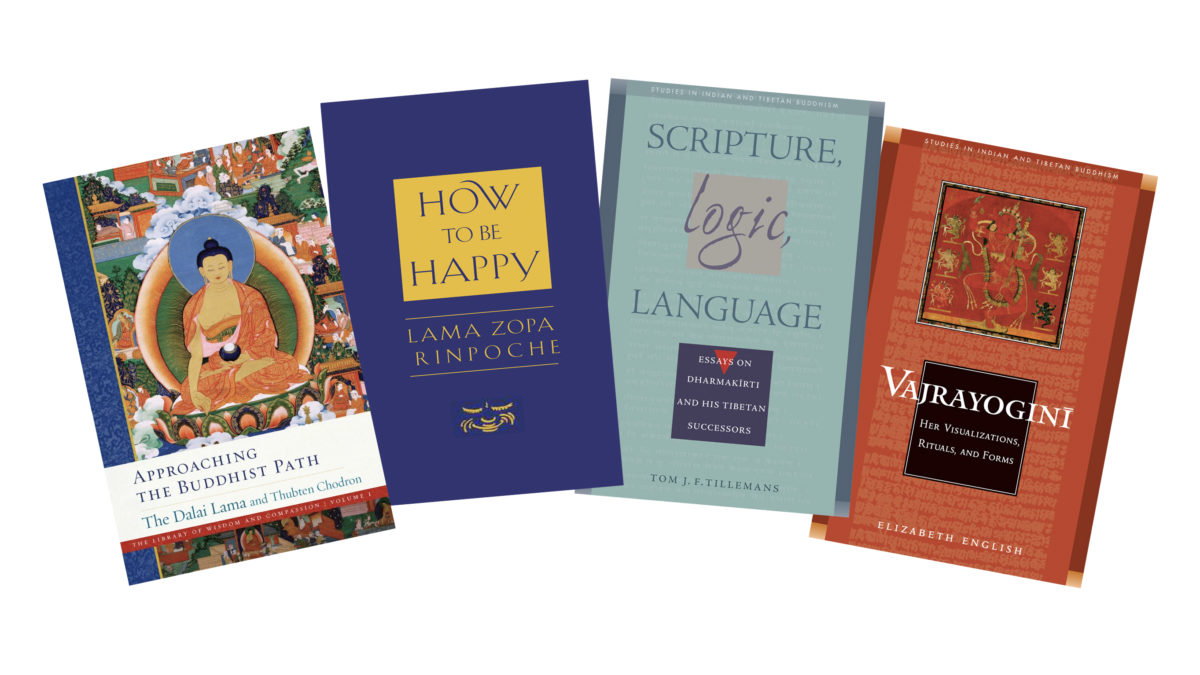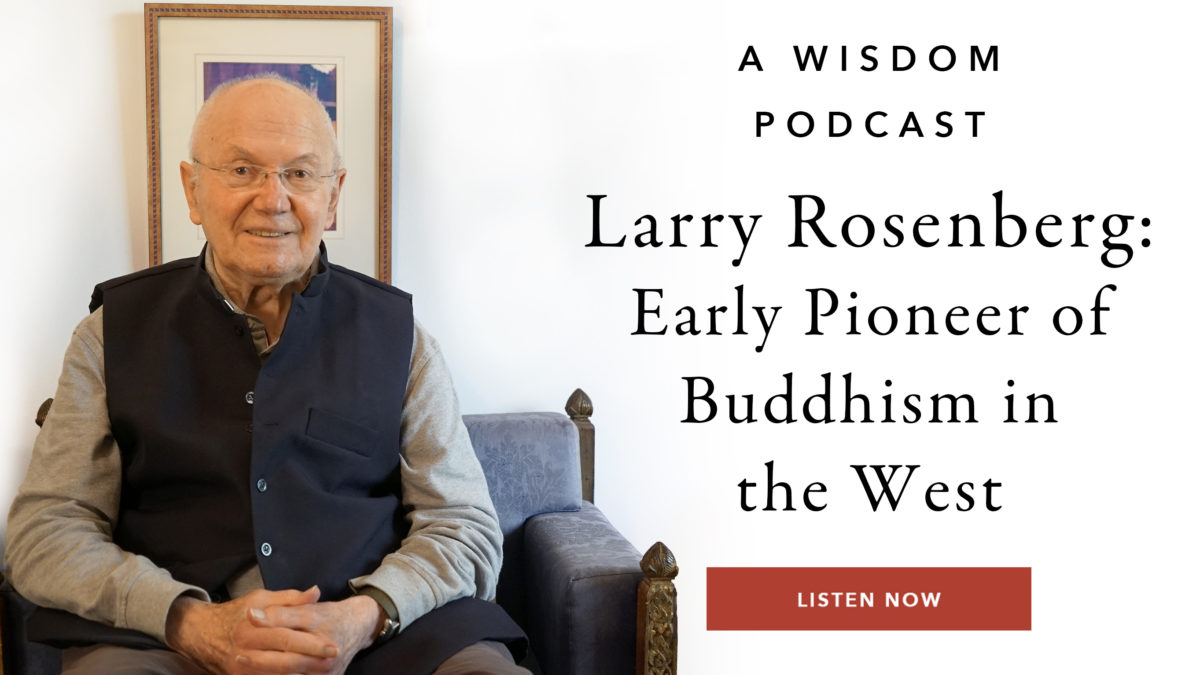 In the new episode of the Wisdom Podcast, host Daniel Aitken speaks with Larry Rosenberg, meditation teacher and founder of the Cambridge Insight Meditation Center, established in 1985. Larry is among the earliest pioneers of Buddhism in America, and at 87-years-old, has observed a great deal of its growth and transformation in his 40+ years of teaching. In this rich conversation, Larry talks about leaving academia after being a professor of social psychology at both Harvard and Brandeis University, and how his craving for more experiential knowledge of the mind led him to meditation. He shares his early encounters with J. Krishnamurti who was a major influence on his spiritual path, and how eight years in the Korean Zen tradition led to his interest in Vipassana. Later, the profound advice of His Holiness the Dalai Lama would help Larry develop his teaching philosophy at the Cambridge Insight Meditation Center, and shares how the Dalai Lama's instruction to narrow his focus on the Four Noble Truths has proven successful after many decades of teaching. Larry and Daniel also discuss the topic of engaged Buddhism in the West, monastic versus lay life, and how Larry has developed as both a practitioner and teacher over the course of his life.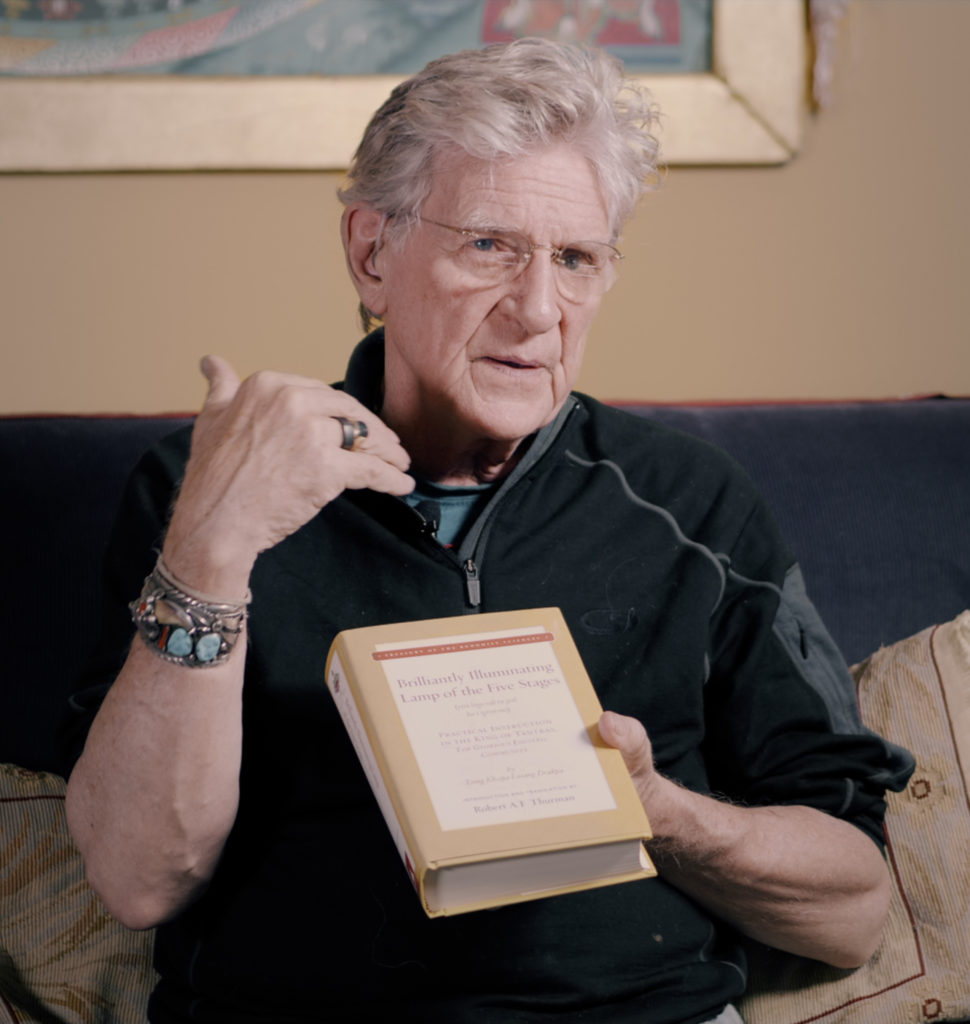 Professor Robert Thurman's new lecture series, The Revolutionary Buddha, will be released next month.  In this new lecture series, Professor Thurman teaches us to see the Buddha as a true social revolutionary, and the movement he inspired as a revolutionary movement in world history.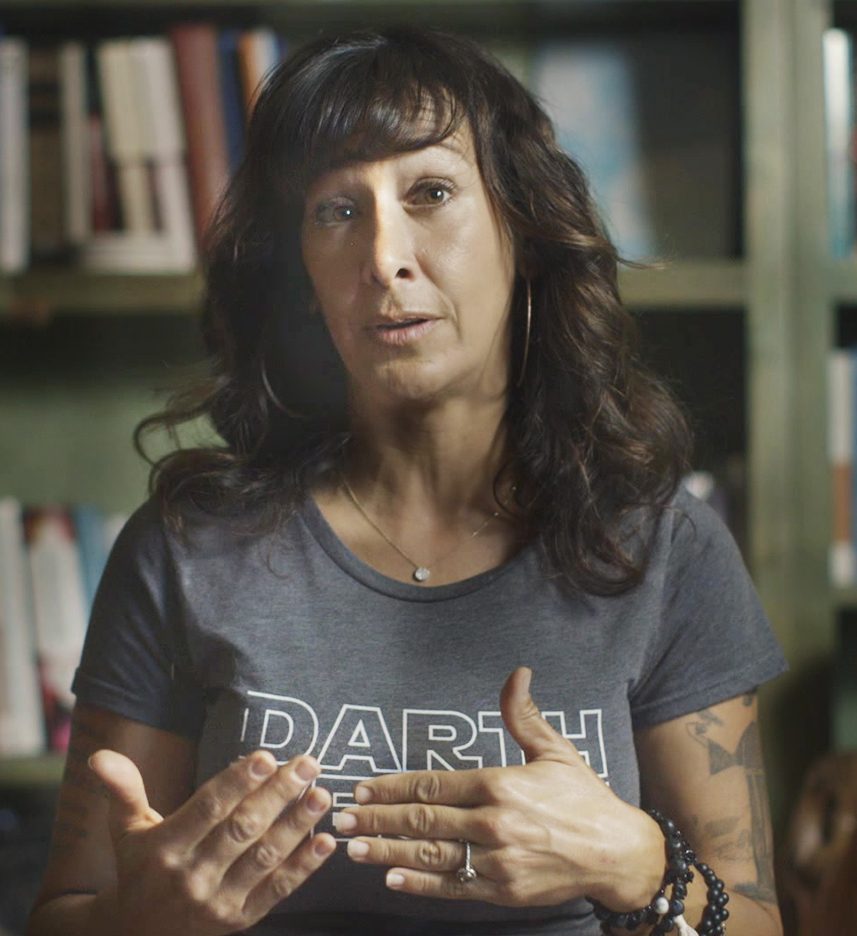 Dr. Joanna Cacciatore's newest course, Bearing the Unbearable, will be made available to All-Access members next month. Based on the bestselling book—Bearing the Unbearable—this course will not only teach you how to care for yourself as you grieve but also how, by staying with the pain, you can transform it into fierce compassion, making the world a better place on behalf of the ones you have loved and lost.