As one year comes to an end and another starts, it's normal to look back and reflect. In many ways 2020 was an unprecedented and often difficult year, but we hope that the rich world of Dharma and the community that you have access to through the Wisdom Experience has been a source of inspiration, awakening, and compassion in your life and provided you with moments of peace and connection.
Here's a brief look at just some of the Wisdom Experience highlights from 2020.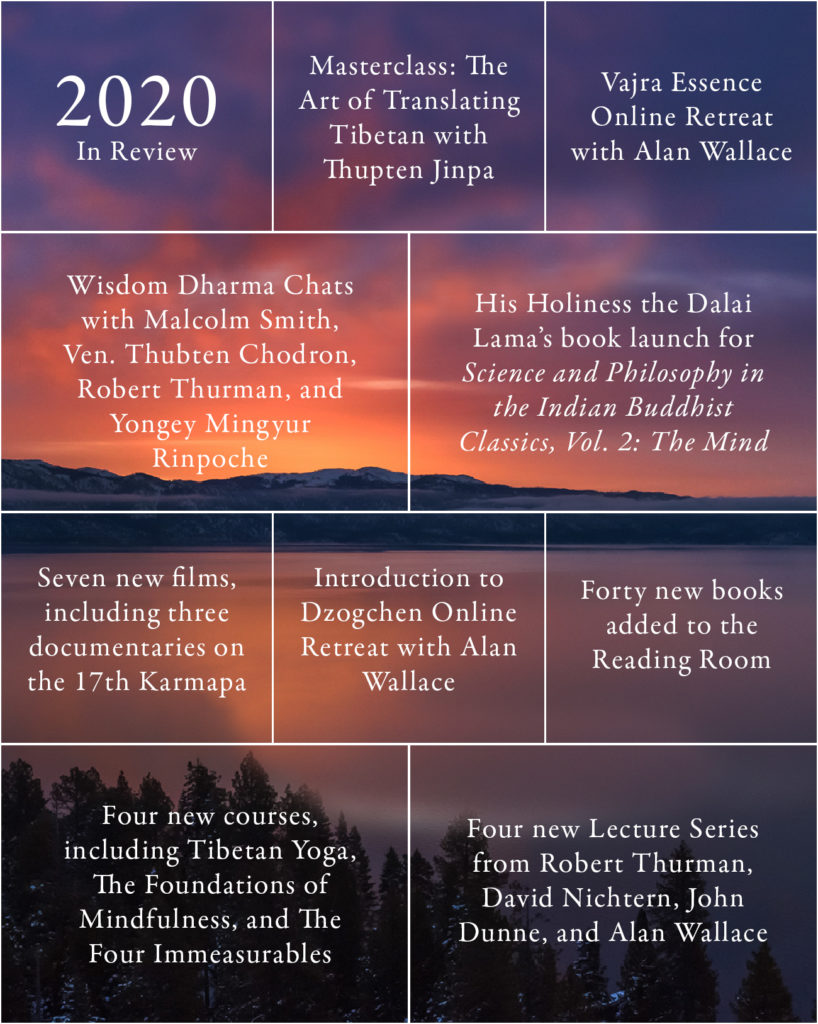 We're pleased to say that we have an even more exciting year planned for 2021, and we hope you'll continue to find those moments of connection, inspiration, and awakening in your life.

We're pleased to announce that we're adding The Numerical Discourses of the Buddha to our free offerings.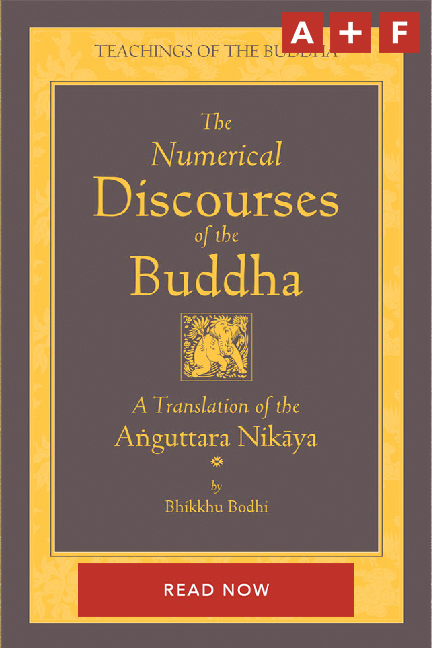 The Numerical Discourses of the Buddha contains a full translation of the Aṅguttara Nikāya. The Aṅguttara arranges the Buddha's discourses in accordance with a numerical scheme intended to promote retention and easy comprehension. In an age when writing was still in its infancy, this proved to be the most effective way to ensure that the disciples could grasp and replicate the structure of a teaching.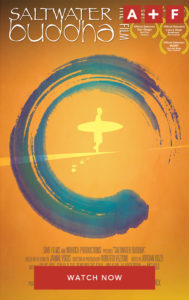 For the month of January we're making the film Saltwater Buddha available to our Free members. Fed up with teenage life in the suburbs, Jaimal Yogis ran off to Hawaii with little more than a copy of Hermann Hesse's Siddhartha and enough cash for a surfboard. Now an author and father, Jaimal recounts his journey from jungle communes to zen monasteries, from the warm Pacific to the icy New York shore. Based on Jamal's internationally-acclaimed memoir published by Wisdom, this is a chronicle of finding focus in the barrel of a wave and truth in the great salty blue.
Don't forget, you can invite your friends to sign up for a Free membership to join you.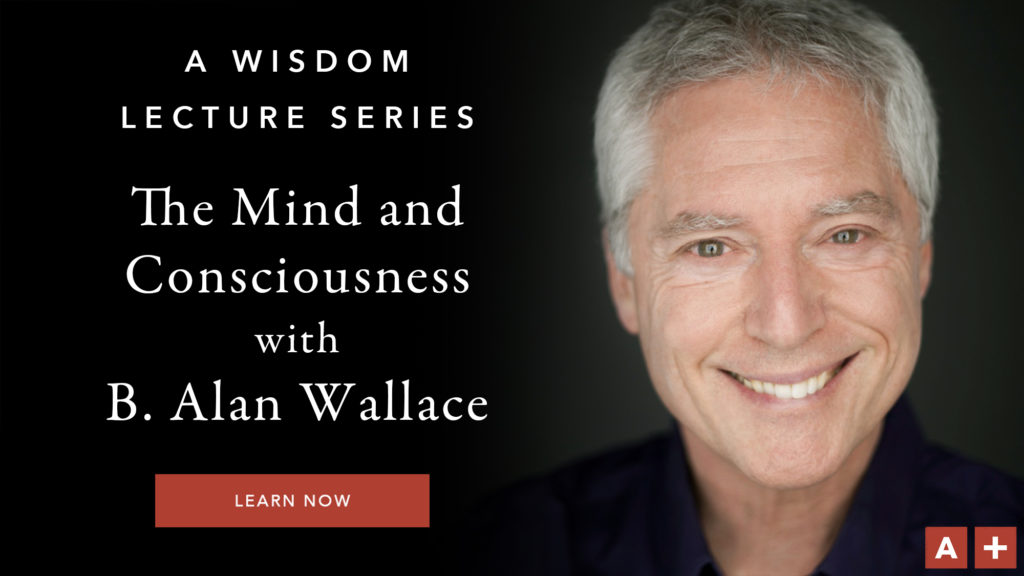 We're half-way through Alan Wallace's Wisdom Lecture Series, The Mind and Consciousness. Over the course of five lectures, you'll learn about the human psyche and how humanity's search for happiness leads us to explore the mind itself.
In the third lecture, The Ultimate Nature of the Mind, Alan considers more difficult questions about the ultimate nature of mind. What is primary, mind or matter? Is the mind real or illusory? Where is it located? Can a mind, as the observer, truly observe itself? Alan notes that we find ourselves in so many paradoxes because of the West's long tradition of dualistic thinking about the mind, originating with Descartes, which "rips the fabric of reality into two pieces." A better understanding relies on insights from Dzogchen and Mahāmudrā practice, which demonstrate that the mind is empty of essence—as are the objects it perceives.
Watch Lecture 1: The Human Psyche
Watch Lecture 2: The Subtle Mind
Watch Lecture 3: The Ultimate Nature of the Mind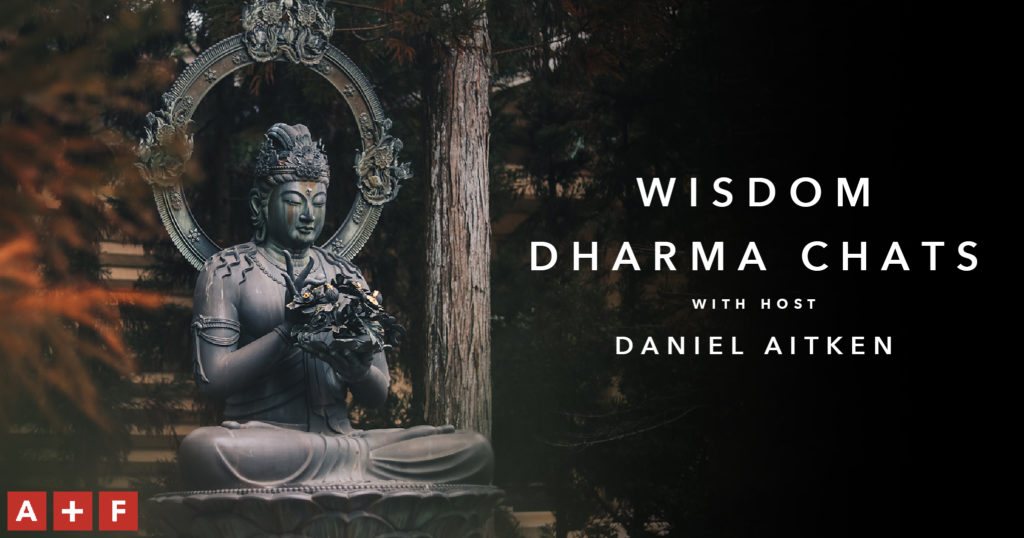 Watch the recordings of our December Wisdom Dharma Chats with Marc Wennberg, Karl Brunnholtzl, and His Eminence the 12th Zurmang Gharwang Rinpoche. Live episodes of Wisdom Dharma Chats will resume in early 2021. Stay tuned for schedule announcements in January or explore all our previous Dharma Chat recordings here.
Also Available to Watch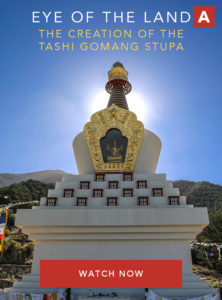 Eye of the Land tells the story of the making of the forty-two foot high Tashi Gomang Stupa near Crestone, a remote area in Southern Colorado. A stupa is an architectural rendering of enlightened mind and is used to contain the relics of great Buddhist teachers, transmitting the very essence of their wisdom, realization, and compassion for all beings. Created over a period of seven years by a small group of dedicated volunteers, the Tashi Gomang Stupa is dedicated to His Holiness the Sixteenth Gyalwa Karmapa, one of the foremost masters of Tibetan Buddhism.
His Holiness the Sixteenth Gyalwa Karmapa was the head of the Karma Kagyu lineage of Tibetan Buddhism. After escaping from his homeland following the communist invasion, the Karmapa successfully reestablished his monastic order in exile. In three visits to the West he was honored as a major spiritual leader of our time. Before he passed away in 1981, he came to the Baca Grande estate, near Crestone. The Karmapa saw this inspiring location as an auspicious site for the continuation of the activities of his lineage and was given a grant of land. The Tashi Gomang Stupa was built to consecrate this land.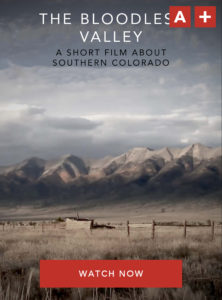 The Bloodless Valley is a short film about the San Luis Valley in southern Colorado, home to Crestone, a town believed by prominent Tibetan lamas to be the second global home of the Tibetan people.
"For hundreds of years, the Navajo have called this place the 'Bloodless Valley,' because wars have never been fought here. They believe Blanca Peak, at the end of the valley, is one of the four sacred mountains of their ancestral land. There is an ancient Hopi prophecy that in the time of the purification—when the earth is crumbling—people of spirit from all over the world will gather here."—The Denver Post

Discover all the books in our Reading Room under the "Explore" menu on our website. Books in our Reading Room are available exclusively for Plus and All-Access Members.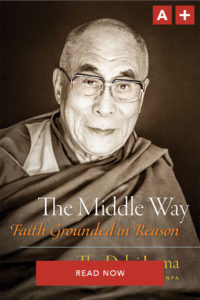 The Dalai Lama opens The Middle Way with an elegant argument for the power of compassion in cultivating a happy life. From there, he connects core ideas of Buddhist philosophy to the truths of our shared condition. His Holiness delivers a sparklingly clear teaching on how the Buddhist ideas of emptiness and interdependency relate to personal experience and bring a deeper understanding of the world around us.
In down-to-earth style, His Holiness sets forth a comprehensive explanation of the Mahayana tradition based on two of Buddhism's most revered figures and their renowned works: Nagarjuna's Middle Way and Tsongkhapa's Three Principal Aspects of the Path. Both works are rooted in the ancient Indian scholastic tradition of Nalanda Monastery, which approached Buddhism not just through faith and devotion, but through critical inquiry.
Through these beautifully complementary teachings, His Holiness urges us to strive "with an objective mind, endowed with a curious skepticism, to engage in careful analysis and seek the reasons behind our beliefs," for only faith grounded in reason is truly unshakable.
New to the Reading Room
Vasubandhu's "Thirty Verses" lay out a path of practice that integrates the most powerful of Buddhism's psychological and mystical possibilities: Early Buddhism's practices for shedding afflictive emotional habit and the Mahayana emphasis on shedding divisive concepts, the path of individual liberation and the path of freeing all beings, the path to nirvana and the path of enlightenment as the very ground of being right now. Although Yogacara has a reputation for being extremely complex, the "Thirty Verses" distills the principles of these traditions to their most practical forms, and this book follows that sense of focus; it goes to the heart of the matter—how do we alleviate suffering through shedding our emotional knots and our sense of alienation?
In this down-to-earth book, Ben Connelly sure-handedly guides us through the intricacies of Yogacara and the richness of the "Thirty Verses." Dedicating a chapter of the book to each line of the poem, he lets us thoroughly lose ourselves in its depths. His warm and wise voice unpacks and contextualizes its wisdom, showing us how we can apply its ancient insights to our own modern lives, to create a life of engaged peace, harmony, compassion, and joy.
This is a great introduction to a philosophy, a master, and a work whose influence reverberates throughout modern Buddhism.
Also in Your Reading Room
New Releases
The following books were released in December or are available early on our website.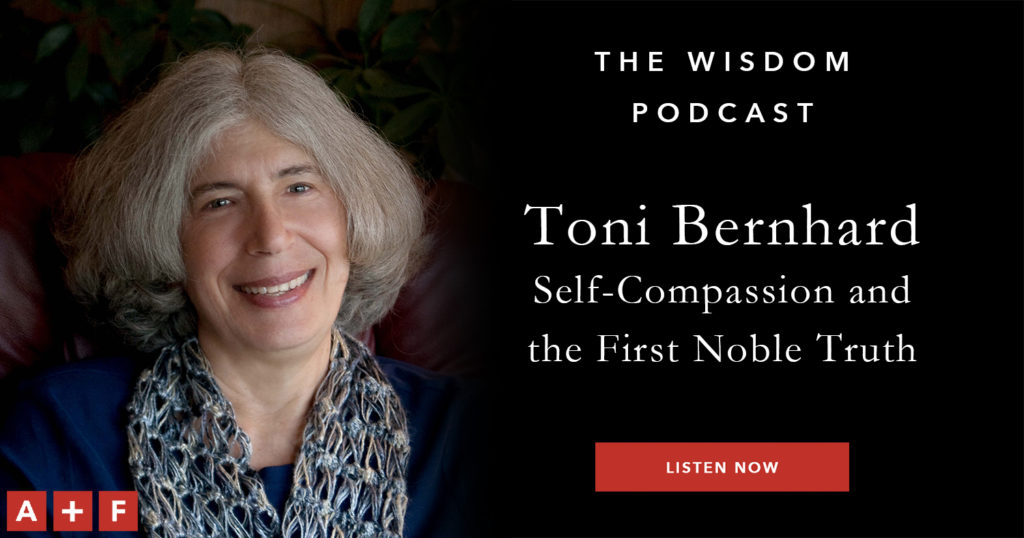 For this episode of the Wisdom Podcast, host Daniel Aitken speaks with acclaimed Wisdom author Toni Bernard. In this powerful conversation, which was recorded as part of our live Wisdom Dharma Chats program, Toni discusses her most recent book, How to Be Sick: Your Pocket Companion, and shares her personal story detailing how her practice has helped and continues to help her come to terms with living with a chronic illness. You'll hear Toni revisit some of her earliest quandaries: Who am I if I'm not a law professor? How can I flourish with so many restrictions on my life? How can I overcome judgment and have compassion for myself and for others in the midst of such difficulty? She also explains how a deeper understanding of the four noble truths has reshaped her experience of suffering and shares practices from her new book that helped her come to terms with living a restricted life. As an expert at living with a chronic illness that often requires her to stay at home, Toni offers an unparalleled view on how to live well and practice compassion in a pandemic.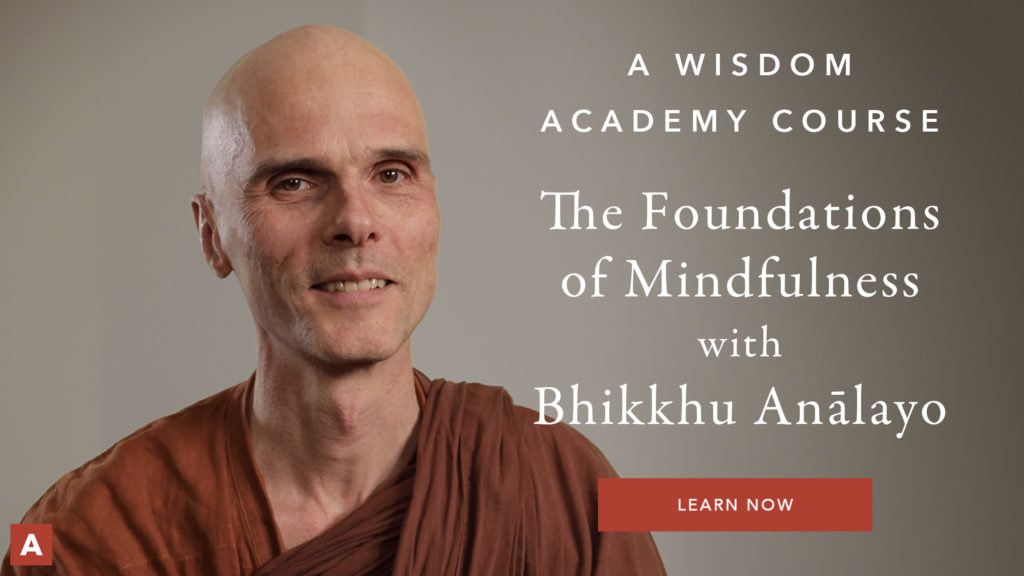 We're pleased to announce that The Foundations of Mindfulness is now available to All-Access members of the Wisdom Experience. In this course, you'll discover some of the most meaningful and profound applications of mindfulness under the guidance of renowned scholar-monk Venerable Bhikkhu Anālayo and a group of expert guest teachers. You'll learn how the study and practice of mindfulness intersects with areas such as compassion, ethics, wisdom, concentration, and more. By completing this course, you'll gain a rich, meaningful, and sophisticated understanding of what mindfulness really means and the transformative way it can affect our understanding of reality.