We're excited to share what's new to the Wisdom Experience this June and hope it continues to provide you with moments of encouragement, joy, and peace.

During the month of June, Kindfulness is available to Free members and Chasing Buddha is available to both Plus and Free members.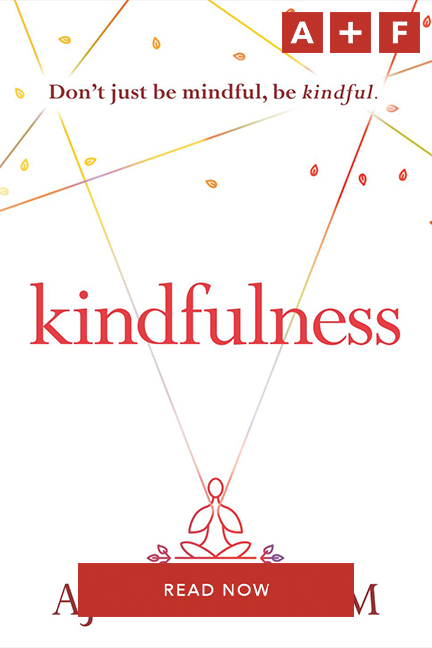 When we add kindness to mindfulness we get "kindfulness." Kindfulness is the cause of relaxation. It brings ease to the body, to the mind, and to the world. Kindfulness allows healing to happen. So don't just be mindful, be kindful!
With his trademark knack for telling engaging stories paired with step-by-step anyone-can-do-it instructions, Ajahn Brahm brings alive and makes accessible powerful tools for transformation in Kindfulness. This slim, beautifully designed volume is a quickstart guide for living a life of joy and compassion.
Chasing Buddha
tells the story of Australian ex-Catholic, ex-political activist, and feminist Robina Courtin who has been a Buddhist nun since 1978. Teaching Buddhism around the world, she shatters the stereotype of a Buddhist nun, her intense and direct style leaving an indelible impression on everyone she meets. In the heart of America's Bible Belt, Robina visits Kentucky State Penitentiary, guiding death row inmates and others on the path to enlightenment.
Determined to harness their minds and deal with their violent crimes, they inspire Robina to work even harder at her own rigorous spiritual practice. After fourteen years of running Liberation Prison Project, which helps thousands of prisoners throughout the United States and Australia, Robina passed on the job of executive director to a colleague in Australia in 2009. She maintains contact with many old friends in prison.
Don't forget, you can invite your friends to sign up for a Free membership to join you.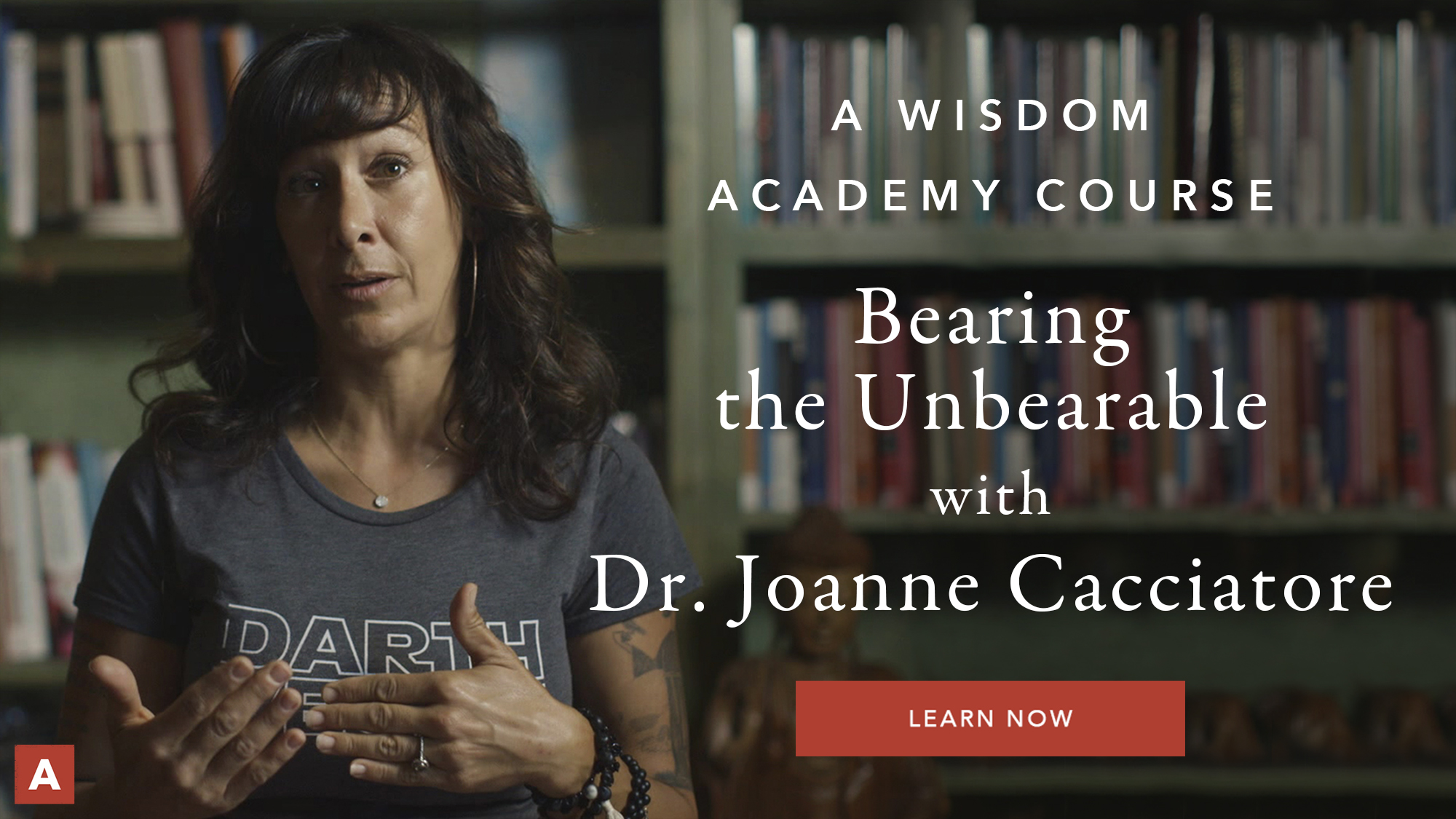 When we love deeply, we mourn deeply—a fact that grief expert and Zen priest Dr. Joanne Cacciatore knows firsthand. In this course, Dr. Jo expands on her bestselling book Bearing the Unbearable—revealing how grief can open our hearts to connection, compassion, and the very essence of our shared humanity. You'll learn what grief is and how you can identify its effects within yourself, as well as:
The Selah grief model, which mindfully guides those who are grieving through three phases:

being

with grief,

surrendering

to grief, and

doing

with grief

Self-care practices and tools to help you in your grief journey

Meditation practices and movement exercises for being with your grief

How to identify grief and its effects cognitively, socially, and somatically

How to find meaning through

doing

with your grief: transforming it into compassionate action in the world
Join Dr. Jo and her co-teacher and fellow counselor, Karla Helbert, and learn not only how to care for yourself as you grieve but also how, by staying with the pain, you can transform it into fierce compassion, making the world a better place on behalf of the ones we have loved and lost.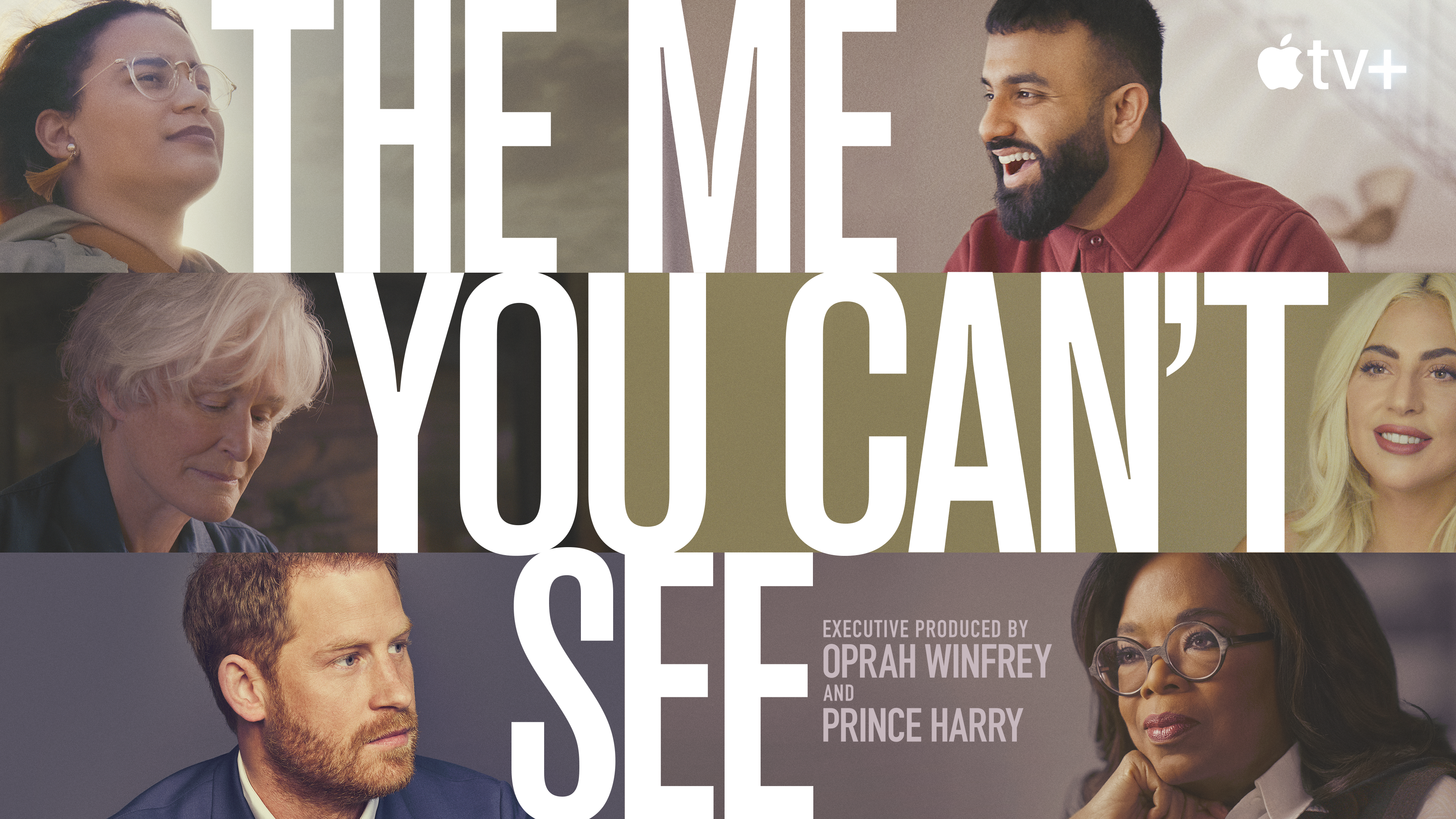 We're proud to share the exciting news that Dr. Joanne Cacciatore is featured in The Me You Can't See, the highly anticipated multi-part documentary series from co-creators and executive producers Oprah Winfrey and Prince Harry, The Duke of Sussex.
The Me You Can't See premiered on May 21 on Apple TV+ and features illuminating stories that help lift the veil on the current state of mental health and emotional well-being.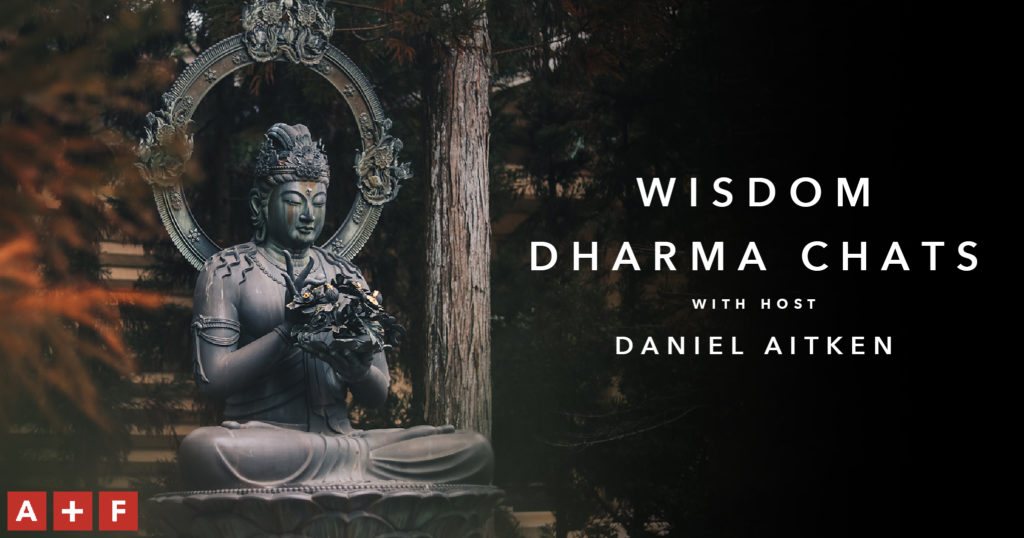 Be sure to watch the recording of our Wisdom Dharma Chat with Lama Migmar where he and host Daniel Aitken discussed his new book, The Play of Mahamudra. We'll be back with more Wisdom Dharma Chats in July.
Also Available to Watch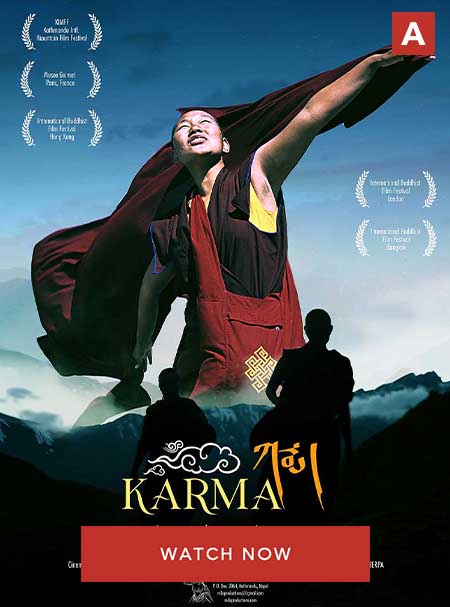 This June we're adding Karma to the Wisdom Experience for All-Access members. In the high desert mountains of Mustang a revered abbess dies amid signs that she will take an auspicious rebirth. Her nunnery must perform rituals and prayers to assist her consciousness through the bardo, the indeterminate state between death and rebirth, but it is suddenly discovered the nunnery's coffers are mysteriously empty.
In order to serve the legacy of their revered teacher, two nuns are sent on an adventure to locate the funds so prayers and rituals may be offered—the free-spirited Ani Karma and her friend Sonam. Together, they travel from their nunnery high into the Himalayas, and through cities, to locate a mysterious Mr. Tashi who seems to have received a loan from the dying abbess in her final days.
Sprawling mountain vistas and rich cinematography join a narrative exploring the interplay of Buddhist ethics and ritual mysticism to make for a compelling Tibetan Buddhist Himalayan adventure.

Discover all the books in our Reading Room under the "Explore" menu on our website. Books in our Reading Room are available exclusively for Plus and All-Access Members.
Featured in the Reading Room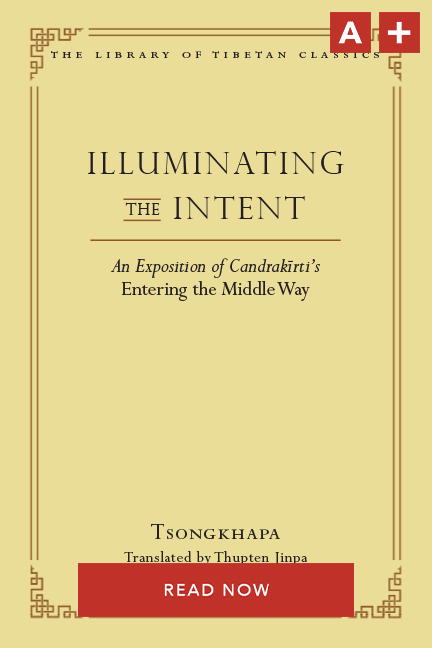 Wisdom is excited to announce the addition of Illuminating the Intent to the Reading Room.
Illuminating the Intent is perhaps the most influential explanation of Candrakīrti's seventh-century classic Entering the Middle Way (Madhyamakāvatāra). Written as a supplement to Nāgārjuna's Fundamental Verses on the Middle Way, Candrakīrti's text integrates the central insight of Nāgārjuna's thought—the rejection of any metaphysical notion of intrinsic existence—with the well-known Mahayana framework of the ten levels of the bodhisattva, and it became the most studied presentation of Madhyamaka thought in Tibet. Though it is often cited and well known, this is the first full translation of this key work in a Western language.
Also in Your Reading Room
Exclusively for Plus and All-Access members
New Releases & Back in Stock
The following books were released in May, are available to purchase early on our website, or are now back in stock: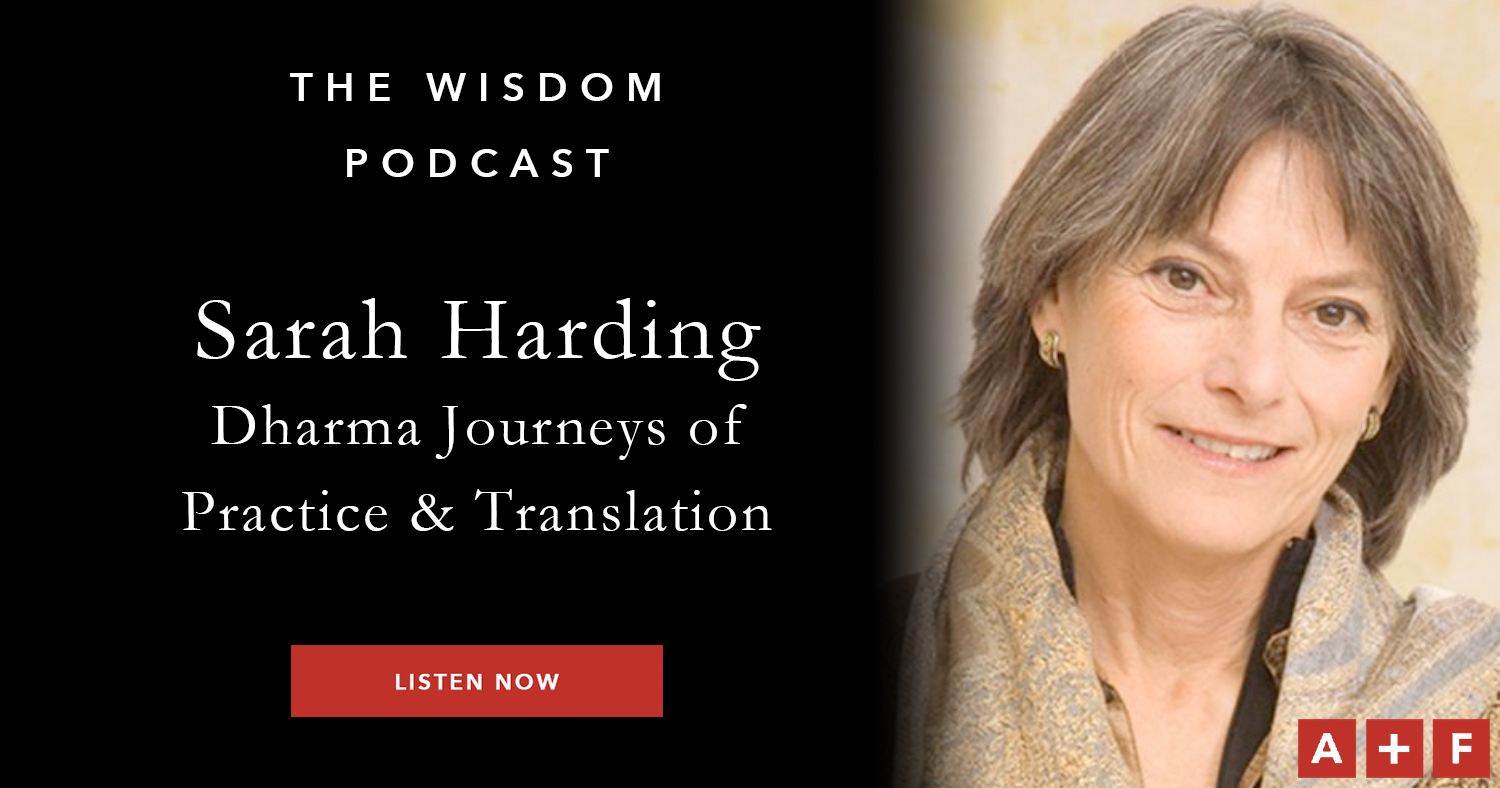 On this episode of the Wisdom Podcast host Daniel Aitken speaks with Sarah Harding, a translator and qualified lama in the Shangpa Kagyu tradition of Tibetan Buddhism. They discuss many topics including her new book with Wisdom, Four Tibetan Lineages. In 1972, Sarah became a student and translator of Kalu Rinpoche (1905–1989), one of the first Tibetan masters to teach in the West. She works as a teacher, oral interpreter, and translator, and she has taught in the religious studies department of Naropa University in Boulder, Colorado.