We're excited to share what's new to the Wisdom Experience this June and hope these resources continue to provide you with moments of inspiration, adventure, and awakening for you.

During the month of May, The Long Discourses of the Buddha and When the Iron Bird Flies are available to Free members. Read on below to see the new film offering for Plus members in the Watch section.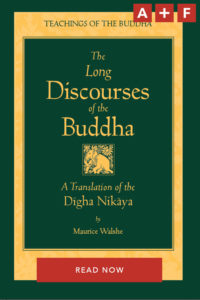 The Long Discourses of the Buddha
Translated by Maurice Walshe
"An amazing work that speaks to us across 2500 years."—Mountain Record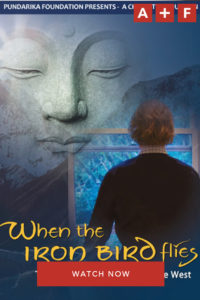 When the Iron Bird Flies takes us on an up-close and personal journey following the astounding path of one of the world's great spiritual traditions from the caves of Tibet to the mainstream of Western culture. Along the way, the film tackles the provocative exchanges between Buddhist practitioners and scholars and Western scientists, psychologists, and educators now at the heart of the emergence of a genuine Western tradition of Buddhism. The film investigates the question: "In these increasingly challenging times, can these age-old teachings help us find genuine happiness and create a saner, more compassionate 21st century world?"
Don't forget, you can invite your friends to sign up for a Free membership to join you.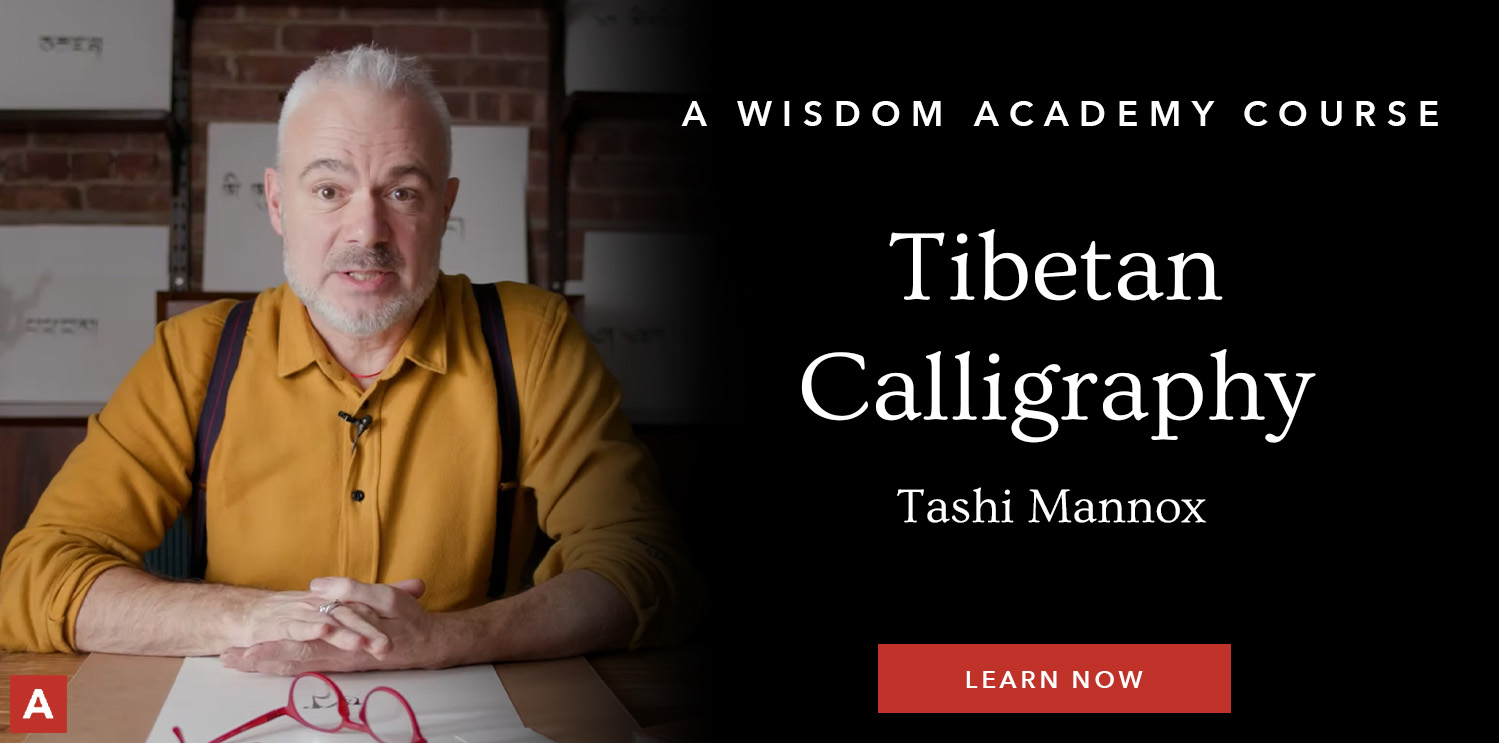 Now available to All-Access members of the Wisdom Experience, Tibetan Calligraphy allows you to enter the world of Tibetan calligraphy with Tashi Mannox, Dharma artist and one of the world's foremost contemporary Tibetan calligraphers. In this course, Tashi guides students through setting up and constructing each of the Tibetan letters in the popular Uchen script, including how to make and use the foundational grid that serves as the basis for each letter. Tashi also gives detailed instructions on the order and technique of each stroke used in constructing each of the 30 letters and the vowels, maintaining the intended sacred proportions of the Tibetan Uchen script. Along with nine course videos, students will have access to a list of suggested materials, reference images for each letter, forums for students to share their work, and practice instructions and quizzes to help develop a confident calligraphic style. Start learning now.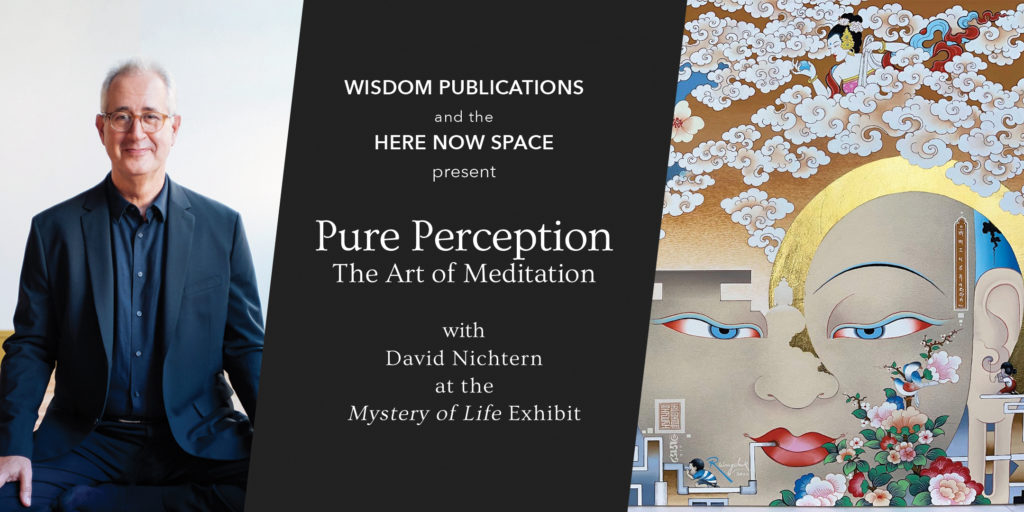 Join us live and in person at the Here Now Space in New York City on June 15 at 6:30 P.M. Eastern for a meditation practice led by David Nichtern that combines awareness and art during Rabkar Wangchuk's Mystery of Life exhibit. There will be time to explore the exhibit before David leads us through a meditation that delves into how instead of withdrawing from our senses during meditation, we can engage with them and develop a deeper understanding of and appreciation for our whole world. After the meditation, David, Rabkar, and the guest artist, Michela Martello, will be available for questions. The event is free but seats are limited, so please be sure to reserve your ticket here.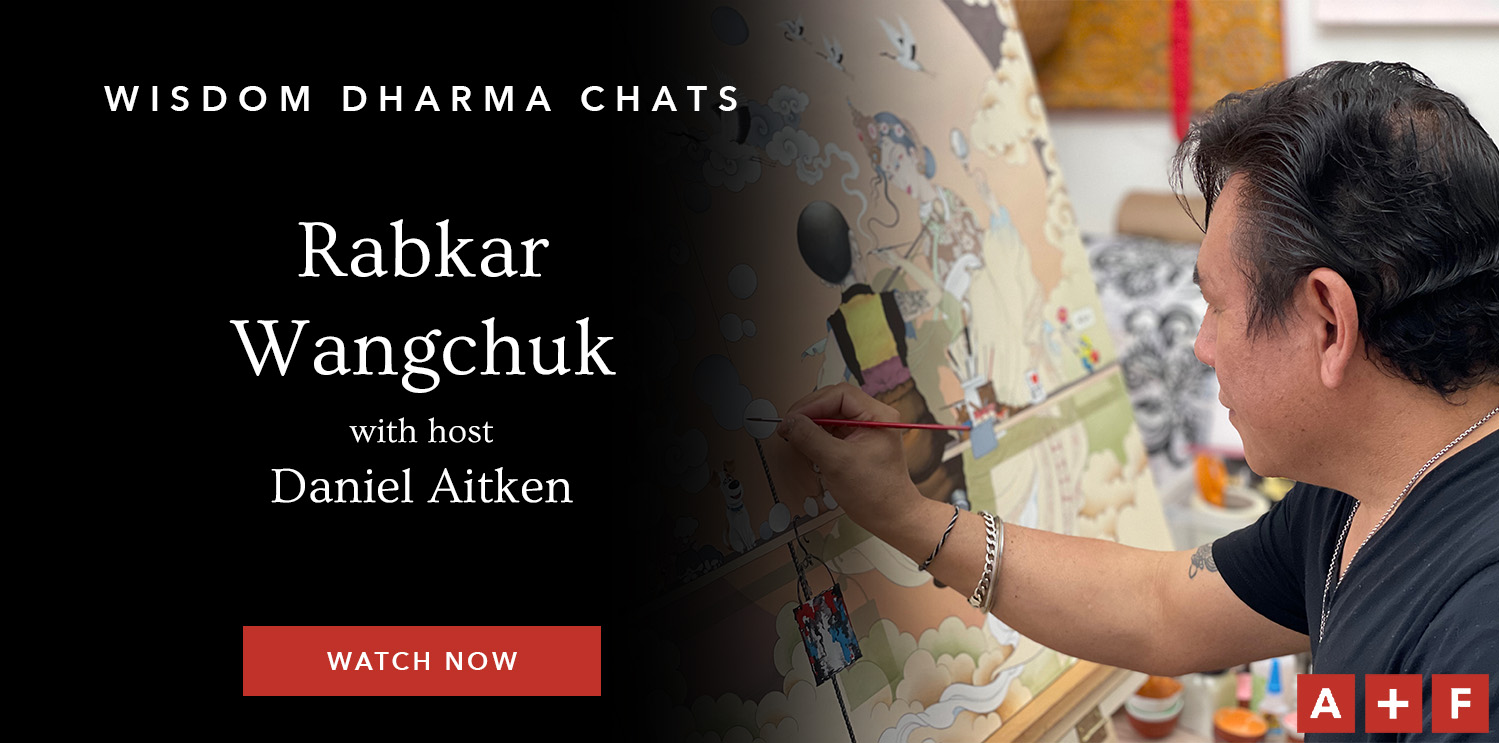 Please enjoy this unedited recording of our Wisdom Dharma Chat with host Daniel Aitken and special guest Rabkar Wangchuk.
Born in Dharamsala, India, Rabkar studied Tibetan Buddhist Tantra and Philosophy for seventeen years at Gyudmed Tantric University in South India. Rabkar received training in Tibetan thangka painting and arts from revered Tibetan masters such as Venerable Ngawang Norbu and Venerable Sangye Yeshi. After moving to the West, Rabkar's style has continued evolving into its own unique form. Using both traditional Tibetan Buddhist artistic methods and contemporary styles, he merges Tibetan imagery with modern iconography of consumerism and hybrid identities. His approach melds light and dark, East and West, in extraordinary and unexpected ways, bringing humor and a depth of meditative searching and self-awareness to the work. 
We celebrated the launch of Rabkar's first solo exhibit, Mystery of Life, which includes his colorful pop-art acrylic paintings, mineral pigment on silk pieces, and 3D installations. He and host Daniel Aitken discuss his time studying with Venerable Ngawang Norbu, Rabkar's inspiration behind the pieces in this exhibit, and much more.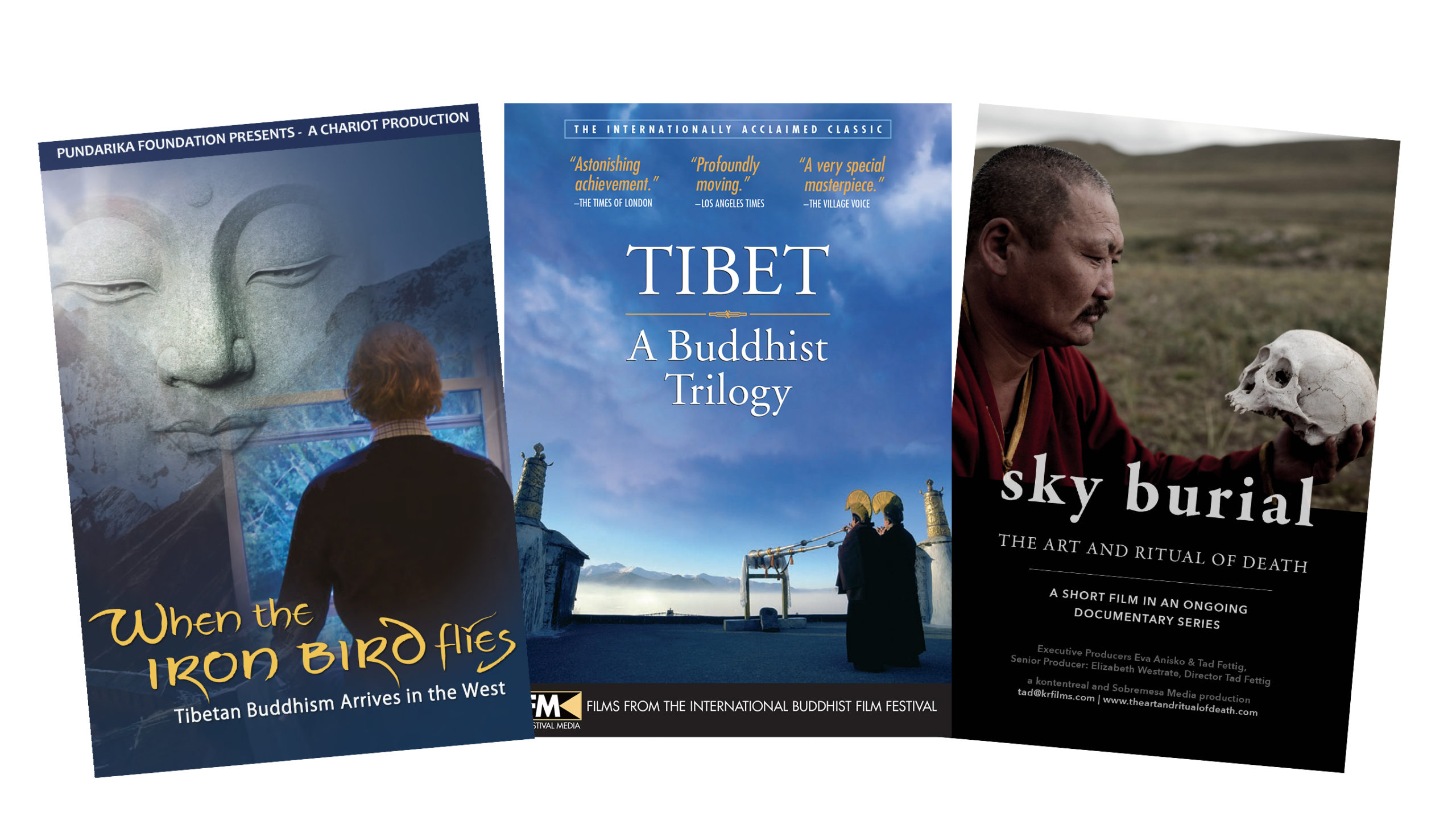 We're pleased to announce that we're making a selection of our films and documentaries available to Plus members! There are now thirteen films available to Plus members including When the Iron Bird Flies, Tibet: A Buddhist Trilogy, Sky Burial, and more.

Discover all of the books in our Reading Room under the "Explore" menu on our website. Books in our Reading Room are available exclusively for Plus and All-Access members.
New in the Reading Room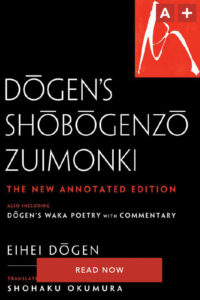 Dōgen's Shōbōgenzō Zuimonki
Eihei Dōgen
Translated by Shohaku Okumura
"This translation is not only Dōgen's instructions, handwritten by his successor Ejo and transmitted to us. It's as if the reader were there over and over again with the myriad examples and instructions straight from Dōgen. With the combination of Dōgen's poetry, this gives a light and creative quality. I was struck by the simplicity of Okumura-roshi's presentation, which is the profundity of Zen. This book will stand and speak as a classic—openly shared and digested for the true Zen student."
—Jakusho Kwong-roshi, author of No Beginning, No End; Breath Sweeps Mind; and Mind Sky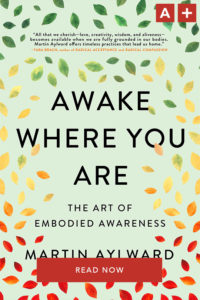 Awake Where You Are
Martin Aylward
"Martin is a marvelous teacher and offers us the refreshing wisdom of an embodied life."
—Jack Kornfield, author of No Time Like the Present
Also in Your Reading Room
Exclusively for Plus and All-Access members
New Releases & Back in Stock
The following books were released in May, are available to purchase early on our website, or are now back in stock: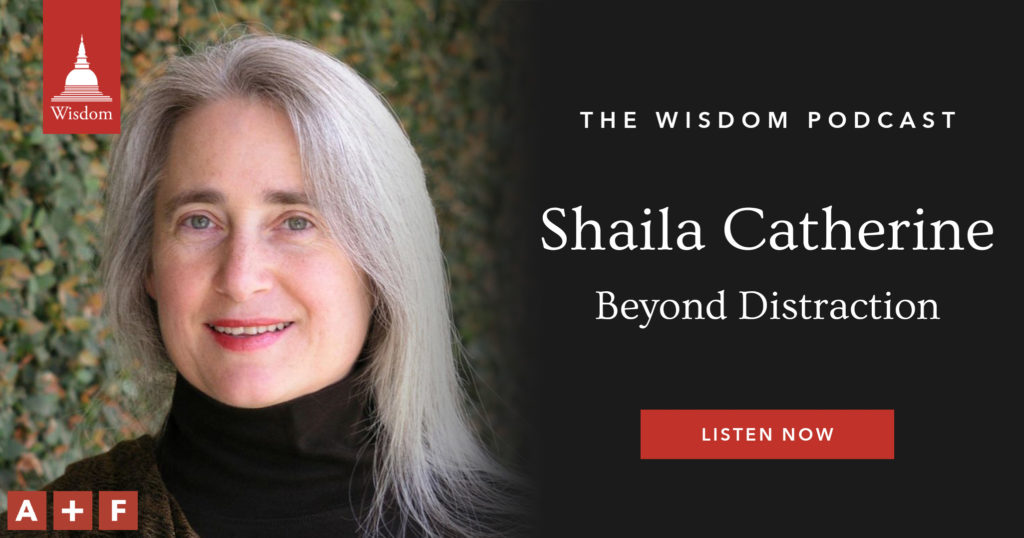 In this episode of the Wisdom Podcast, host Daniel Aitken interviews Wisdom author Shaila Catherine. They discuss
what distraction and intention mean for meditators at every level of experience;
'wholesomeness' and mental states rooted in greed, hate, and delusion;
mindfulness, the construction of identity, and recognizing conditioning;
realistic strategies for overcoming restlessness and distraction as presented in her new book Beyond Distraction;
her experience with deep meditative states and practical wisdom we can apply now;
shifting habitual patterns and thoughts by identifying and examining them gently;
wisely approaching concentration and the joyful cultivation of insight;
and much more!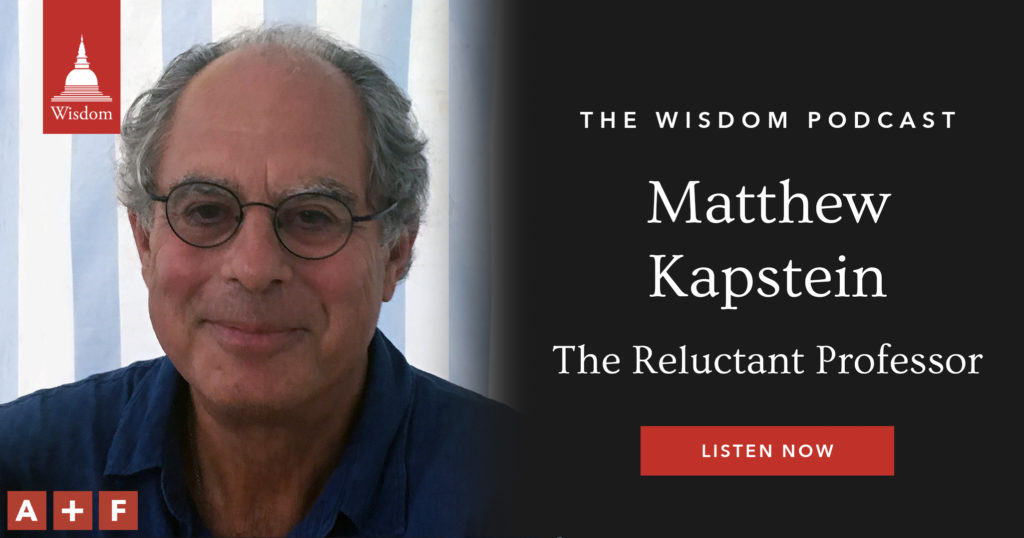 This episode of the Wisdom Podcast features an interview with special guest Matthew Kapstein Ph.D., Numata Professor of Buddhist Studies at the University of Chicago, director of Tibetan Studies at the École Pratique des Hautes Études Paris, and co-editor of the online Oxford Bibliographies of Buddhism. His numerous publications include Buddhism Between Tibet and China, Reason's Traces,  Contributions to the Cultural History of Early Tibet, and The Nyingma School of Tibetan Buddhism.
Matthew Kapstein and host Daniel Aitken discuss
Matthew's fascinating introduction to the languages, landscape, and philosophy of Asia;
his pivotal journey to India and Nepal in the early 1970's, meeting Lama Yeshe, Lama Zopa Rinpoche, and Zina Rachevsky;
Sanskrit and Tibetan language learning on the ground in Nepal, India, and the United States;
studying with masters such as Kalu Rinpoche, Chögyam Trungpa, Dudjom Rinpoche, the 16th Karmapa Rangjung Dorje, and Khenpo Sangye Tenzin;
Matthew's pursuits in Western philosophy as well as Madhyamaka traditions such as Mipham Rinpoche's;
the seminal Tibetan King Gesar epic;
and much more!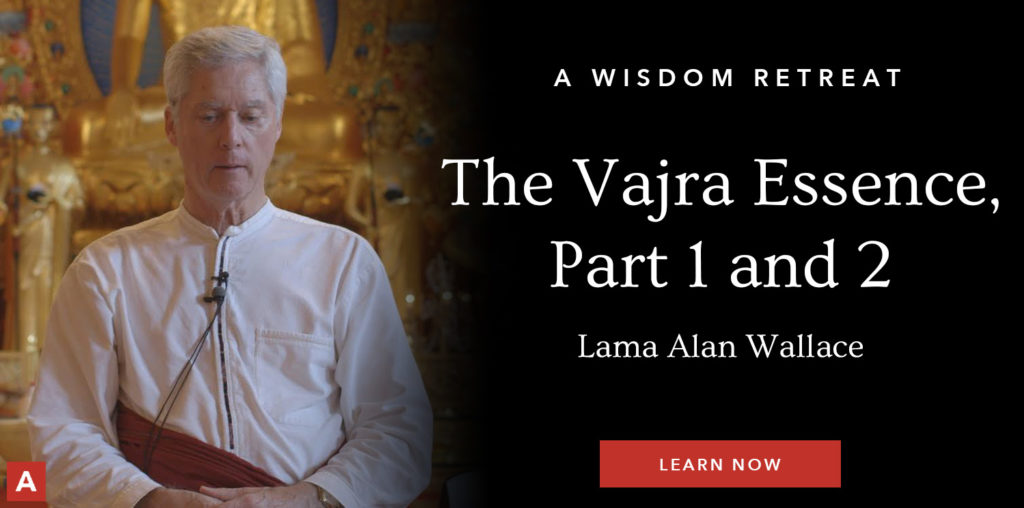 Don't forget that All-Access members of the Wisdom Experience now have access to both Part 1 and Part 2 of the Vajra Essence retreat series taught annually by Lama Alan. Learn more and start studying now by visiting the Vajra Essence retreat homepage.