March is here, and we're excited to share with you all the new offerings that are available to you in the Wisdom Experience. As a member, you have access to a rich world of Dharma inspiration for your study and practice, with new content being added each month. Enjoy!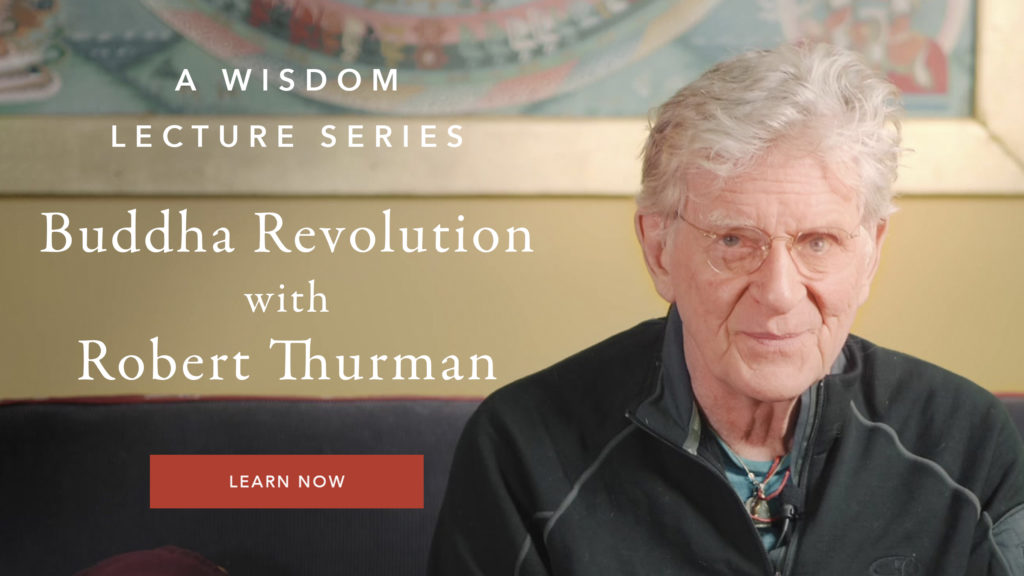 Lectures 1 through 6 of Robert Thurman's new lecture series, Buddha Revolution, are available now. Be sure to join Professor Thurman on this fascinating journey into the heart of what he terms the "Buddha Revolution." Over the course of the six lectures, Professor Thurman explains how Buddhism is not socially apathetic, but rather based on an ethical way of living in the world that focuses not on outward conquest but conquest of self. Professor Thurman takes us through what this revolution means and its five principles, as well as how systems such as Mahāyāna and Vajrayāna developed and how they flourished in Tibet.
Lecture 1: Buddha's "Cool" Revolution 
Lecture 2: Aśoka and the Five Principles of a Cool Revolution
Lecture 3: The Emergence of Mahāyāna
Lecture 4: Vajrayāna
Lecture 5: Buddha Revolution Comes to Tibet
Lecture 6: The Dalai Lama and the Modern World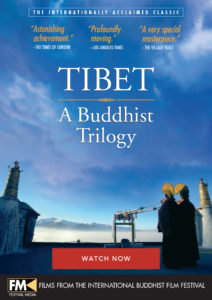 Tibet: A Buddhist Trilogy Part III: The Fields of the Senses is available to Plus members during March. The final installment of this acclaimed documentary trilogy is set in the majestic mountain landscape of Ladakh, and is a meditation on impermanence and the relationship between mind, body, and environment. It follows the monks and farmers through a day, ending with an unflinching depiction of the monastery's moving ritual response to a death in the community. As in the Tibetan Book of the Dead, the departed is guided through the dreamlike intermediate state between death and birth.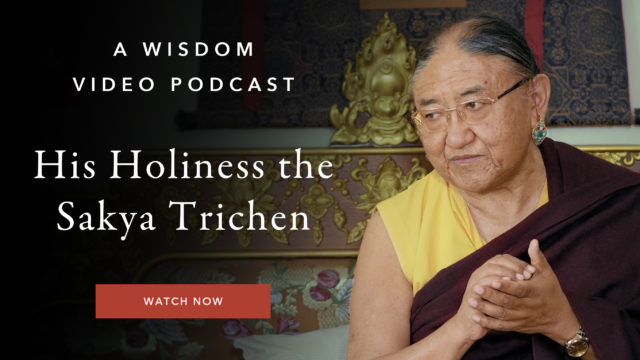 If you're an All-Access member you can watch a very special Wisdom Video Podcast interview with His Holiness the Sakya Trichen. In this interview, His Holiness teaches on the following questions and topics:
Practicing contemplation in everyday life
Initiations and how to know when you're ready for an initiation
Going on retreat and planning for it
Understanding the importance of fire puja
The importance of wanting to become awakened
Relating to anger
The three visions—impure vision, the vision of experience, and pure vision
Understanding the "freedom from extremes"
The great women masters in the Sakya tradition, including the story of how it was revealed that Jetsun Pema Trinle was a real dakini
The connection with Vajrayogini that many women masters have
Brining pure vision and inspiration into our daily life
Developments in Dharma in the West
And more

Books in our Reading Room are available exclusively for Plus and All-Access Members.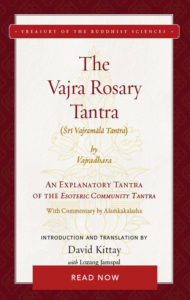 The Vajra Rosary Tantra (Śrī Vajramālā Tantra) is one of the most significant and detailed tantras attributed to the Buddha in his emanation as Vajradhara. An "explanatory tantra," it is mainly focused on the final stage of Buddhist tantric practice, the perfection stage, by means of which a person is said actually to become a buddha, and includes instructions for a practitioner on how to overcome the 108 energies and their related instinctual conceptions that circulate in the subtle body and mind and drive continued rebirth in cyclic existence, in order to attain the freedom of enlightenment.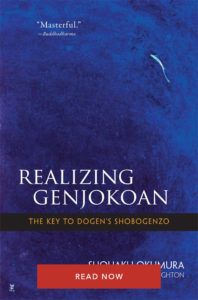 Realizing Genjokoan is a comprehensive introduction to the teachings and approach of Dōgen, the thirteenth-century Zen master who founded the Japanese Sōtō school of Zen, and who is renowned as one the world's most remarkable religious geniuses.
Taking us on a thorough tour of the most important essay—Genjōkōan—in Dōgen's seminal work, the Shōbōgenzō, is our tour guide, Shohaku Okumura, a prominent teacher in his own right, who has dedicated his life to translating and teaching Dōgen. This volume also includes an introduction to Dōgen's life from Hee-Jin Kim's classic, Eihei Dōgen: Mystical Realist, with updated annotations by Okumura.
Also in Your Reading Room
Exclusively for Plus and All-Access Members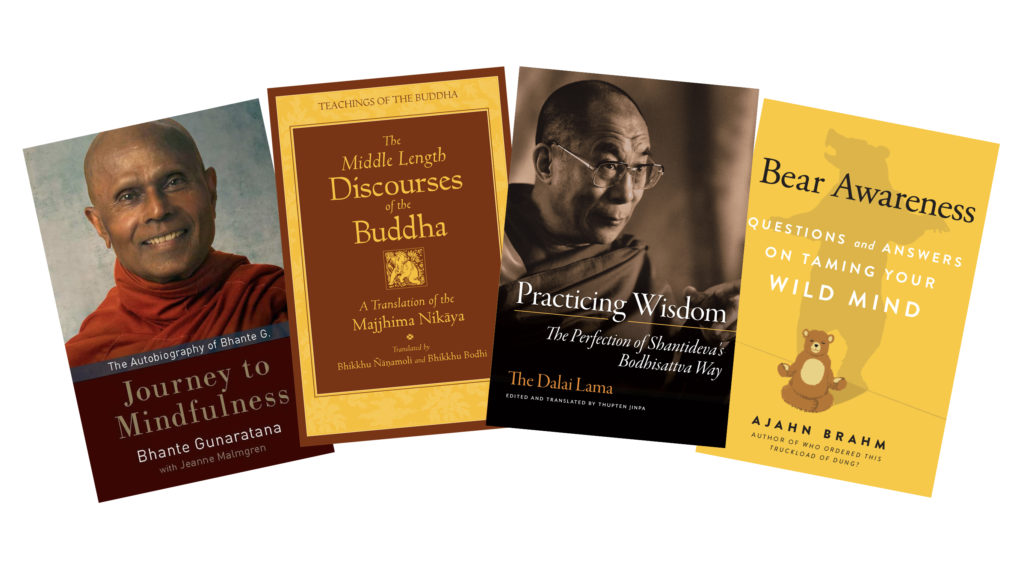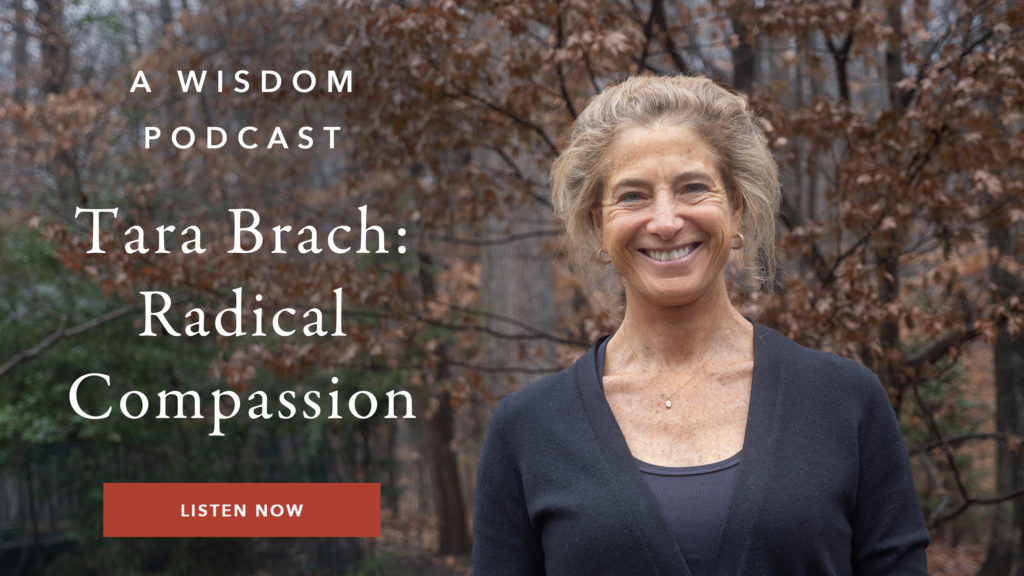 On this episode of the Wisdom Podcast, host Daniel Aitken speaks with Tara Brach, renowned teacher, psychologist, and author of several bestselling books including Radical Compassion: Learning to Love Yourself and Your World with the Practice of RAIN. Tara is known for her pioneering work integrating Western psychology with Eastern spiritual traditions. In this moving discussion, Tara talks about her dedication to social activism and how it fueled her interest in meditation from a young age. She shares how living in an ashram for twelve years laid the groundwork for several Buddhist meditation practices she would later discover, such as jhana practice, vipassana, and Dzogchen. Tara compares the benefits of each of these and how each has deeply informed the development of her own unique practices, especially those focused on self-compassion. Tara and Daniel also discuss her thoughts on radical compassion and what it means for compassion to be an all-inclusive, active, and embodied expression in the world. Tara considers how we can shine a light of awareness on both our personal and political biases, and furthermore, how we might cultivate this aspiration despite our deepest conditioning.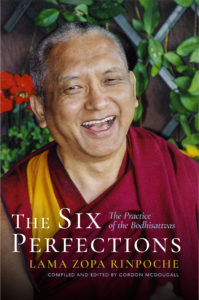 Lama Zopa Rinpoche's newest book, The Six Perfections, is available now and will be added to the Reading Room on March 31.
The Six Perfections offers a clear, comprehensive guide to the backbone of Mahayana Buddhist practice. Lama Zopa Rinpoche walks us through each of the six perfections:
– charity
– morality
– patience
– perseverance
– concentration
– wisdom
As he carefully describes each perfection, he not only reveals the depth of its meaning and how it intertwines with each other perfection, but he also explains how to practice it fully in our everyday lives—offering concrete ways for us to be more generous, more patient, more wise. With the guidance he gives us, we can progress in our practice of the perfections until we, like the bodhisattvas, learn to cherish others above ourselves.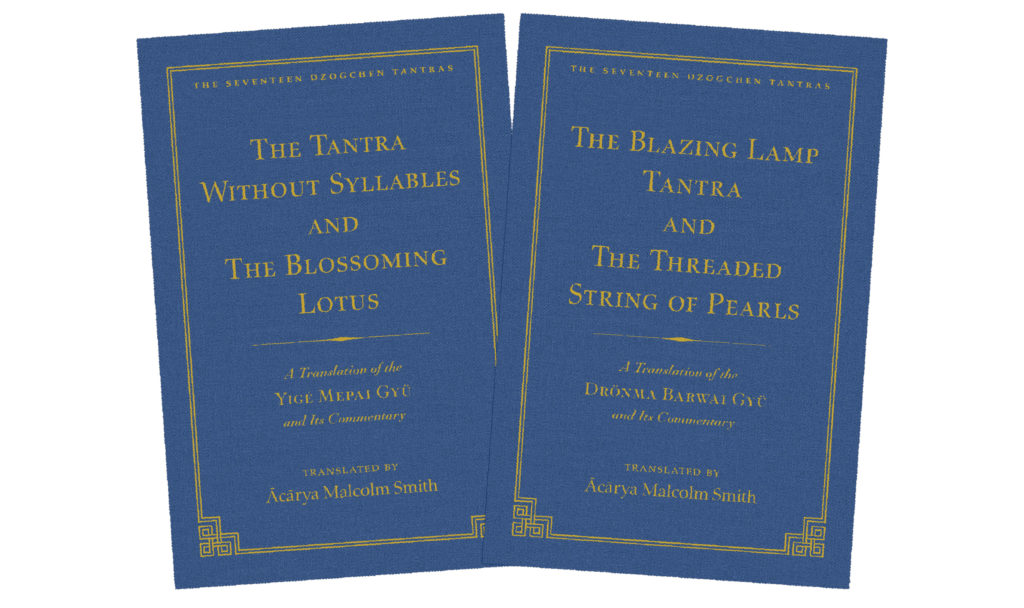 The Tantra Without Syllables and The Blossoming Lotus and  The Blazing Lamp Tantra and A Threaded String of Pearls, volumes 3 and 4 in The Seventeen Dzogchen Tantras will be published on April 21, and as an All-Access member of the Wisdom Experience, you'll be able to purchase them early.
This set provides two luminous root texts in crystal-clear translation, along with their commentaries, which break down the tantra passage by passage under headings that contextualize many instructions for the practice of the Great Perfection. The two texts are published together because they contain some of the most detailed expositions on which are based the two essential practices of the Great Perfection: trekchö, the view, and thögal, the meditation.
The Tantra Without Syllables focuses on the theoretical basis for trekchö. The actual tantra discussed in this text is not the words of the tantra, but rather the subject matter that the tantra points to: the continuum of one's own vidyā confirmed in a direct perception, which cannot be explained in words. The Blazing Lamp Tantra focuses on the theoretical basis of thögal, detailing the four lamps, which are crucial for understanding the contemplative visions unique to the Great Perfection.
Malcolm Smith's simple and lucid introductions bring clarity to an intricate subject, making these volumes vital reading for any student of Dzogchen.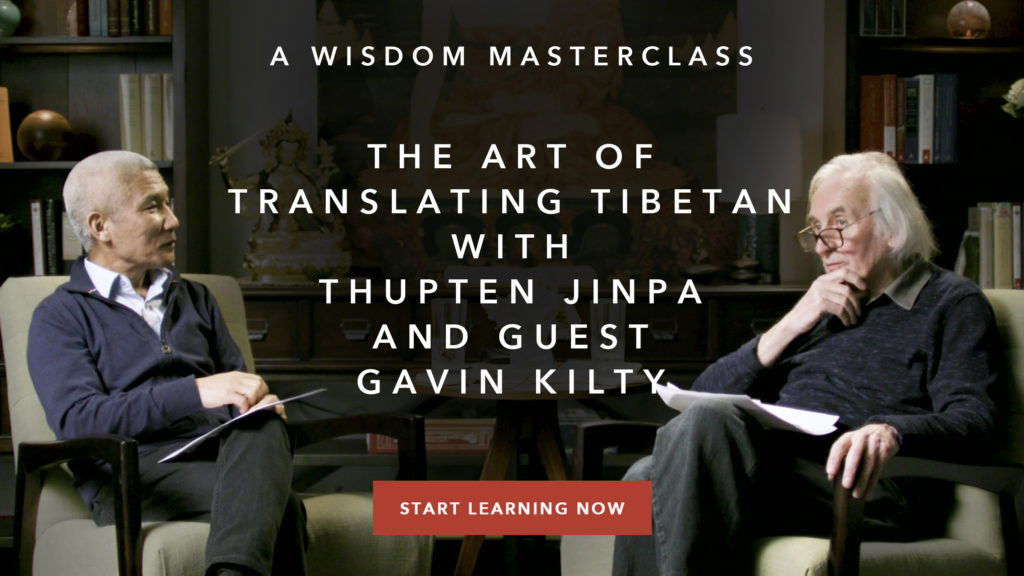 Join guest Gavin Kilty for episodes 5 through 8 of our first Wisdom Masterclass, The Art of Translating Tibetan with Thupten Jinpa. Over the course of the four episodes, Kilty and Jinpa discuss:
Kilty's personal philosophy of translation;
the development a translator goes through as they move from a literal translation to identifying words with equivalent meaning in the target language;
how cultural and modern connotations affect translation;
if and how genre affects translation;
the responsibility a translator has to the author and to their audience;
and much more!
Meet the Guest
Gavin Kilty has been a full-time translator for the Institute of Tibetan Classics since 2001. Before that he lived in Dharamsala, India, for fourteen years, where he spent eight years training in the traditional Geluk monastic curriculum through the medium of class and debate at the Institute of Buddhist Dialectics. He also teaches Tibetan language courses in India, Nepal, and elsewhere. In 2017 he won Tsadra Foundation's Shantarakshita Award for his translation of A Lamp to Illuminate the Five Stages (The Library of Tibetan Classics, Wisdom Publications, 2013).
Watch the lessons now:
This Masterclass was made possible by the support of our friends at Tsadra Foundation.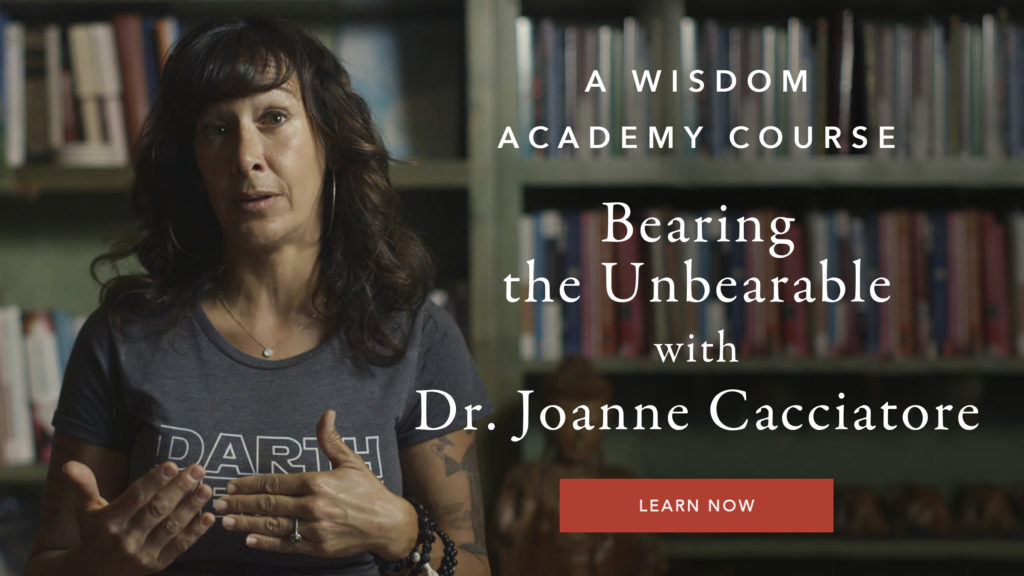 Our Wisdom Academy online course Bearing the Unbearable has been added to our digital catalog of courses you have available to you as part of your All-Access membership.
When we love deeply, we mourn deeply—a fact that grief expert and Zen priest Dr. Joanne Cacciatore knows firsthand. In this course, Dr. Jo expands on her bestselling book—Bearing the Unbearable—revealing how grief can open our hearts to connection, compassion, and the very essence of our shared humanity. You'll learn what grief is and how you can identify its effects within yourself, as well as:
The Selah grief model, which mindfully guides those who are grieving through three phases: being with grief, surrendering to grief, and doing with grief
Self-care practices and tools to help you in your grief journey
Meditation practices and movement exercises for being with your grief
How to identify grief and its effects cognitively, socially, and somatically
How to find meaning through doing with your grief: transforming it into compassionate action in the world
Join Dr. Jo and her co-teacher and fellow counselor, Karla Helbert, and learn not only how to care for yourself as you grieve but also how, by staying with the pain, you can transform it into fierce compassion, making the world a better place on behalf of the ones we have loved and lost.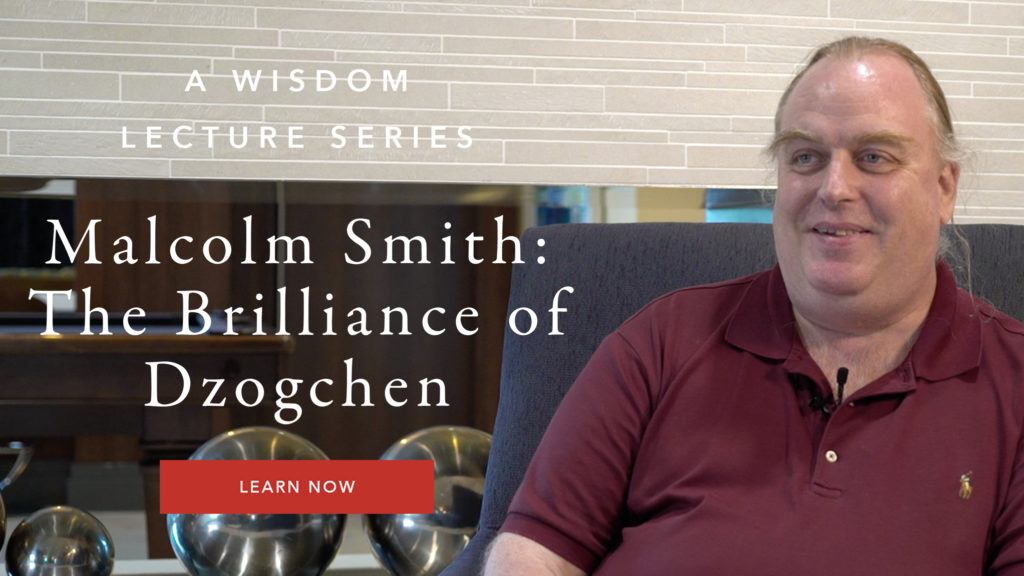 This past winter, Malcolm Smith brought his freewheeling exuberance and encyclopedic knowledge to bear on some of the most abstract and esoteric topics in the Great Perfection in this seven-part lecture series, The Brilliance of Dzogchen. As an All-Access member you have ongoing access to this and all of our other lecture series.