May is here, and many of us around the world are still experiencing the effects of the coronavirus. While the majority of the world shelters in place and limits contact with each other, you are no doubt feeling anxious, worried, saddened, tired and so much more. As an All-Access member of the Wisdom Experience, you have access to a rich world of Dharma inspiration, and we hope it provides you with inspiration, courage, and moments of peace in these chaotic times.
Be sure to check out our new categories under the "Explore" menu on the Wisdom Experience. These newly added options make it even easier to discover content specific to you and your interests. The Reading Room option shows all of the books currently available in the Reading Room. Be sure to check back often as new books are added every month. The Lecture Series and Movie options make it easy for you to view all the videos in a lecture series together, and browse all of our full-length movies.
You may also begin to see All-Access, Plus, and Free icons in the corners of items within the newsletter. These mark what level of membership the content is available to. For example, the Masterclass below is available to All-Access, Plus and Free members.
This month in addition to our regular Plus and All-Access member newsletter we're sharing everything we offer for free on the Wisdom Experience. To access our free content you can sign up for our Free membership here. We hope that this content will serve as a peaceful balm and provide you with ample material with which to deepen your practice during these difficult times.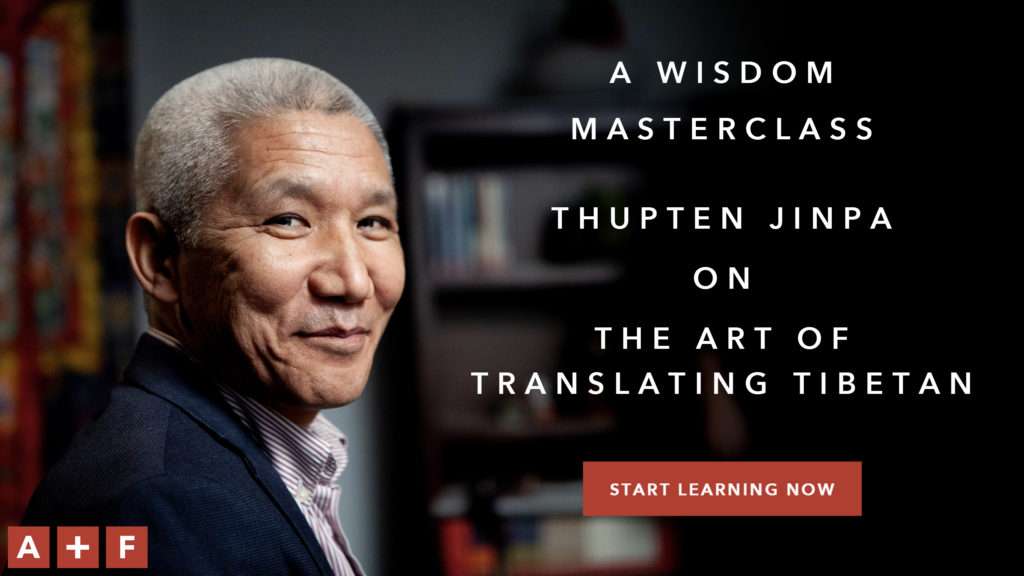 One of the gems of our free online catalog is our Masterclass with Thupten Jinpa: The Art of Translating Tibetan. If you are interested in translation, reading Tibetan source materials in their original language, or accessing a vast wealth of untranslated Buddhist texts, then we wholeheartedly encourage you to sign up for this Masterclass. You'll learn from the Dalai Lama's own English-language translator, as well as other leaders in the field, as you explore this fascinating course, featuring over seventeen hours of material.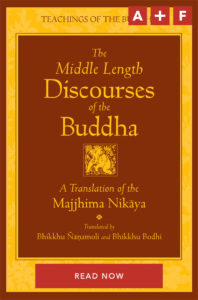 For students of the Theravada tradition, we offer two extraordinary resources from Bhikkhu Bodhi for all, including nonpaying members. First, you can read for free his translation of The Middle Length Discourses in our online reading room. Bhikkhu Bodhi's translations of the Pali Canon are renowned for both their accuracy and elegance.
We also offer Bhikkhu Bodhi's online course, Meditation in the Theravada Abhidhamma, for free. Students of this course will learn about how meditation is presented and explained in the Theravada Abhidhamma, including the role of attaining jhāna in the Buddhist path, the path and fruit of stream entry, and the meaning of meditative attainment. This comprehensive course will enrich your meditation practice with foundational learning.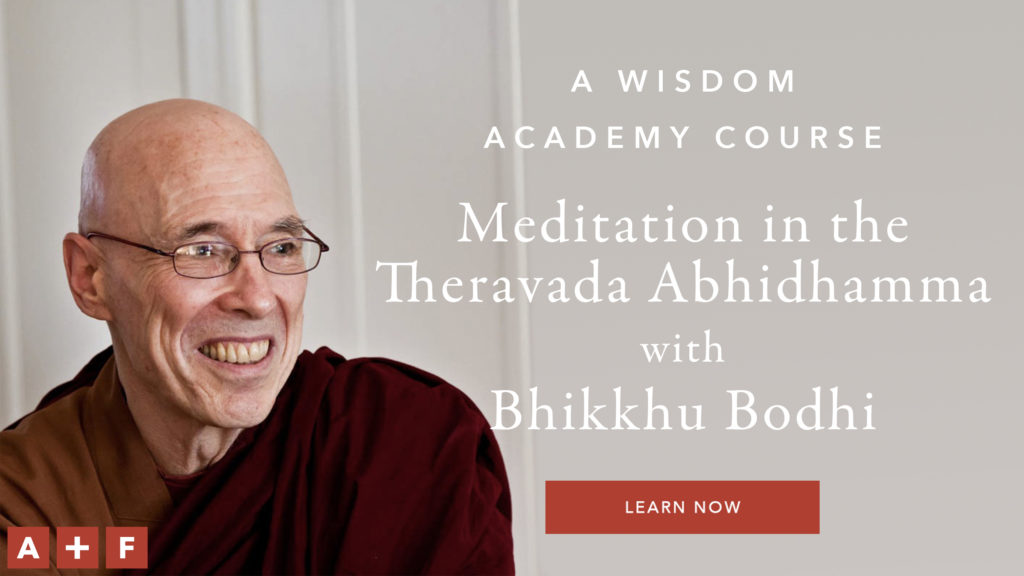 Our Wisdom Podcast episodes are all online and available for free. They feature interviews from a wide array of beloved teachers and acclaimed scholars. Each episode takes you on a fascinating exploration of Buddhism and meditation as our guests share stories and discuss life-changing practices, timeless philosophies, and new ways to think and live. Episodes have featured guests including His Holiness the Karmapa, Bhikkhu Bodhi, Robert Thurman, Joseph Goldstein, Sharon Salzberg, and Jeffrey Hopkins. We particularly recommend the Mingyur Rinpoche: Stories of Wandering and Awakening episode, where he shares how he deals with feelings of anxiety and panic, and Sharon Salzberg's episode: Loving-Kindness: More than Just a Concentration Practice.
You can also read excerpts from our recent and most popular books on the website. You can read them in the Articles section of our website, and I especially recommend the Ask Bhante G. series in which beloved Theravada teacher Bhante Gunaratana answers commonly asked questions about meditation.
You can also read our Wisdom Journal magazine online. In the Wisdom Journal, we publish book excerpts and interviews amid inspirational photography to inspire your practice.
You can also access the first lessons of all of our lecture series for free online. We currently offer lecture series from Robert Thurman, Malcolm Smith, and Barry Magid, and have many more in production. These series are shorter and more specialized than our online courses, but still offer rich information for those curious about the Buddhist path and perspectives.
In addition to all of this free content, with a $4.95/month membership you can access our entire online reading catalog, which includes hundreds of books. Our $29.95/month All-Access Membership gives you access to most of our online courses, as well as films, documentaries, and more. It is our wish to offer you inspirational content to help you transform this challenging moment into a time of contemplation and inner cultivation.
If you would like to learn more about what you can access on the Wisdom Experience, please don't hesitate to reach out to us at [email protected].
Read on to learn about new content available to our Plus and All-Access members this month.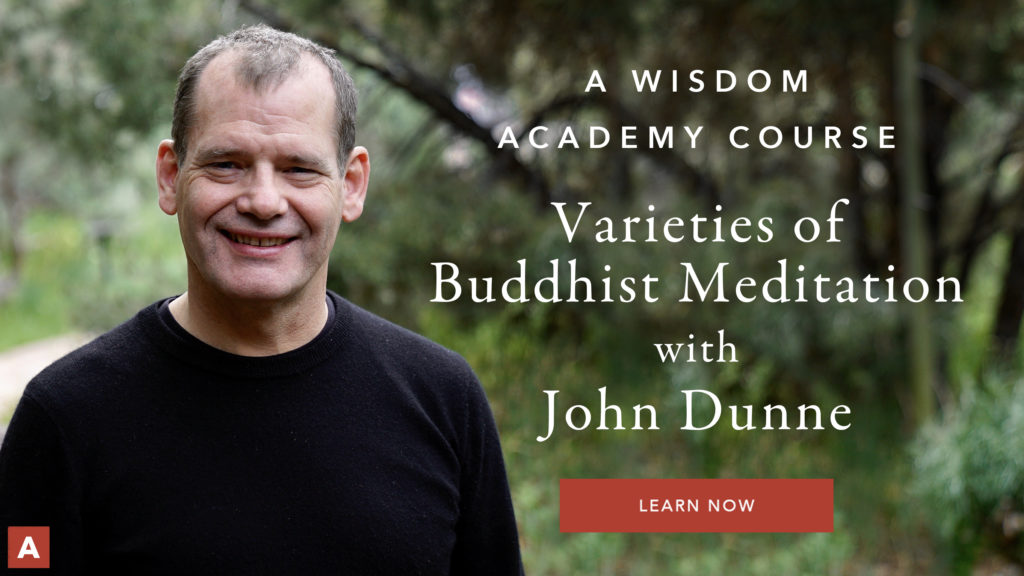 We're pleased to announce that our Wisdom Academy online course Varieties of Buddhist Meditation with John Dunne is now available to All-Access members of the Wisdom Experience. Discover a clearer understanding and appreciation—both theoretically and experientially—of the variety of Buddhist practices. Over the course of ten lessons, Dunne explains both the principles and practices of different styles of meditation as they are taught in India and Tibet. You'll learn about underlying theory, terminology, and much more, including how contemporary scientific research on contemplation can help us to understand some aspects of Buddhist meditation. Start learning now to discover the different styles of meditation as taught in India and Tibet.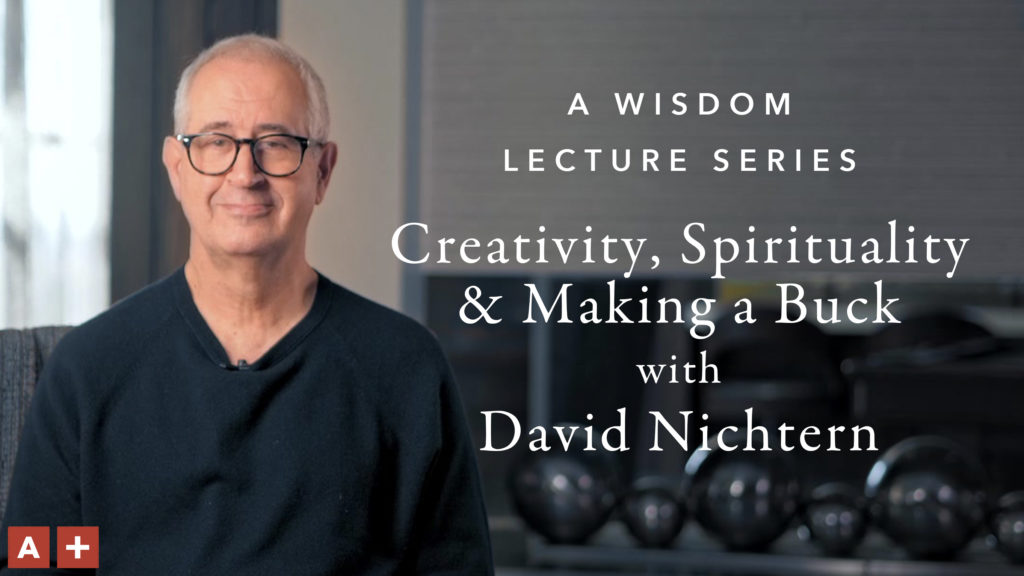 Join beloved musician, composer, producer, and Buddhist teacher David Nichtern in his new six-part lecture series, Creativity, Spirituality & Making a Buck, based on his recent book by the same name. Ranging from humorous anecdotes to profound insights, David uses his unique lived experience as both a student of Buddhism in the Shambhala lineage and a successful musical entrepreneur to offer invaluable advice on how to harmonize your creative ambitions with your spiritual needs—and pay the bills too. Lecture 1 will be released on May 11.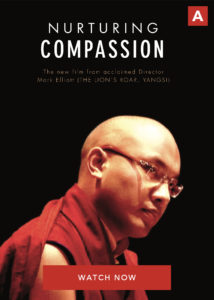 Nurturing Compassion is now available to All-Access members of the Wisdom Experience. This movie portrays the Seventeenth Gyalwang Karmapa, leader of the Karma Kagyu Lineage of Tibetan Buddhism, and his tour of Germany in 2014, his first-ever visit to Europe. Following in the footsteps of his previous incarnation, genuinely regarded as one of the twentieth century's great saints, the Karmapa faces major challenges.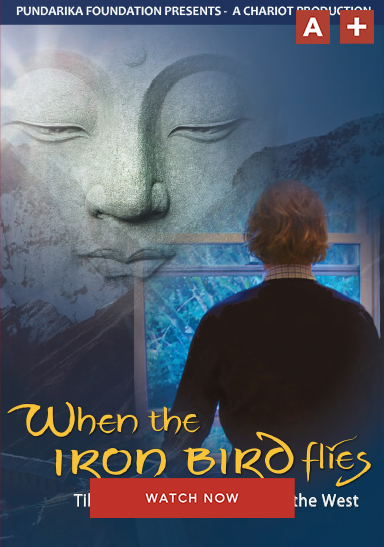 When the Iron Bird Flies is available to Plus members during March. The film takes us on an up-close and personal journey following the astounding path of one of the world's great spiritual traditions from the caves of Tibet to the mainstream of Western culture. Along the way, the film tackles the provocative exchanges between Buddhist practitioners and scholars and Western scientists, psychologists, and educators now at the heart of the emergence of a genuine Western tradition of Buddhism. Through candid interviews with contemporary teachers and practitioners, rare archival footage, and striking images of modern life that illuminate and make accessible the Buddha's core teachings, the film creates a vivid and entertaining portrait of the world of Tibetan Buddhism, as it is manifesting in America and the West.

Discover all the books in our Reading Room under the "Explore" menu on our website. Books in our Reading Room are available exclusively for Plus and All-Access Members.
New Release