November is going to be an exciting month on the Wisdom Experience, and we can't wait to share our new content and offerings with you! We've also updated the format of our newsletter to make it easier for you to find what you're looking for. We hope you enjoy it!

The following content will be available to Free members of the Wisdom Experience during November.
During November we're making the fifth volume in the Library of Wisdom and Compassion series, In Praise of Great Compassion, available to read in the Reading Room to Free members of the Wisdom Experience.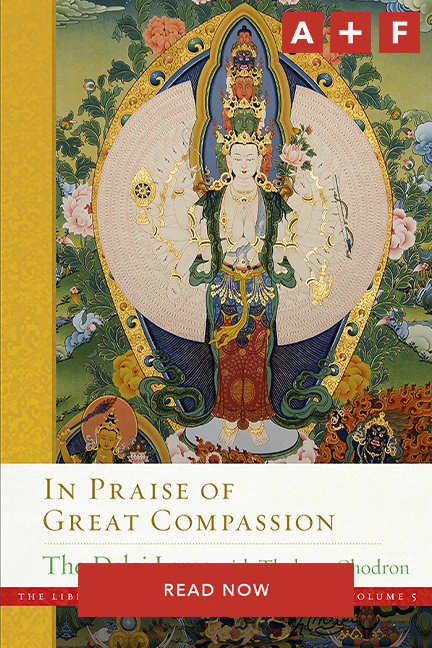 This volume continues the Dalai Lama's teachings on the path to awakening. While previous volumes focused on our present situation and taking responsibility for creating the causes of happiness, this volume concerns opening our hearts and generating the intention to make our lives meaningful by benefiting others.
We are embedded in a universe with other living beings, all of whom have been kind to us in one way or another. More than any other time in human history, we depend on one another to stay alive and flourish. When we look closely, it becomes apparent that we have been the recipient of great kindness. Wanting to repay others' kindness, we cultivate a positive attitude by contemplating the four immeasurables of love, compassion, empathic joy, and equanimity, and the altruistic intention of bodhicitta. We learn to challenge the self-centered attitude that leads to misery and replace it with a more realistic perspective enabling us to remain emotionally balanced in good and bad times. In this way, all circumstances become favorable to the path to awakening.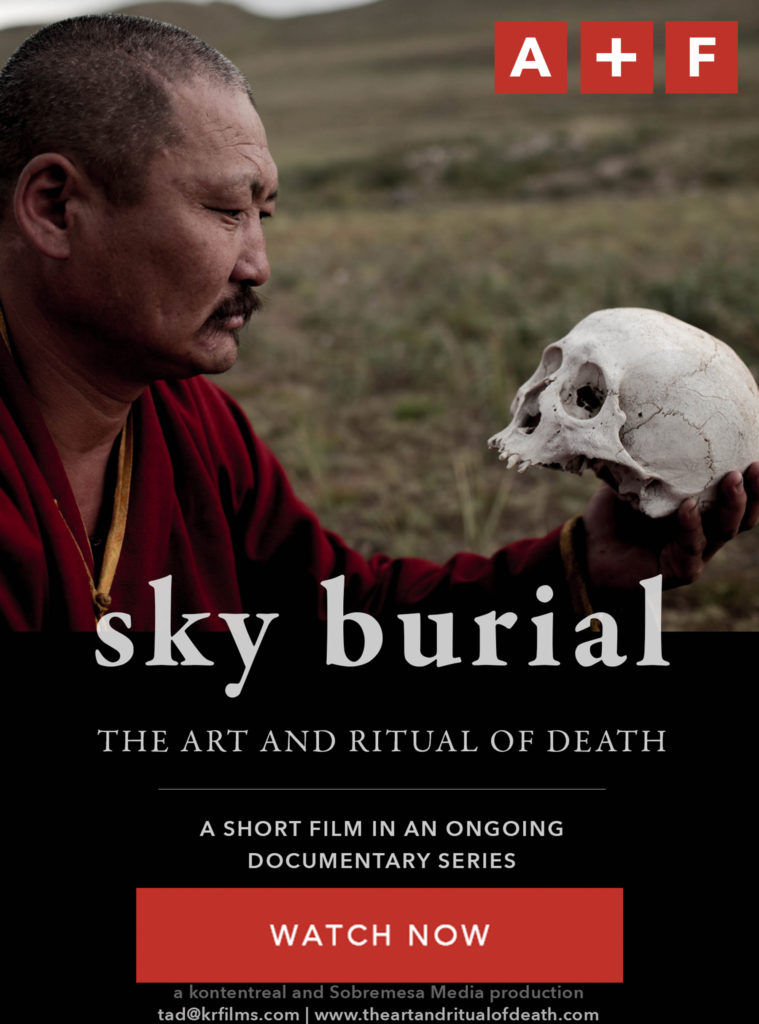 The Sky Burial, a featured documentary film, which provides a rare glimpse into a storied yet nearly extinct death ritual performed by a devoted Buddhist lama, Batbold Orshikh. This short film brings the audience into the inner reaches of a nomadic community in the steppes of Mongolia, and reveals ancient, yet living, traditions that are vessels of some of humanity's most profound accumulated wisdom about life, death, spirituality, and the power and necessity of ritual in all of our lives. Directed by Tad Fettig.
Don't forget, you can invite your friends to sign up for a Free membership to join you.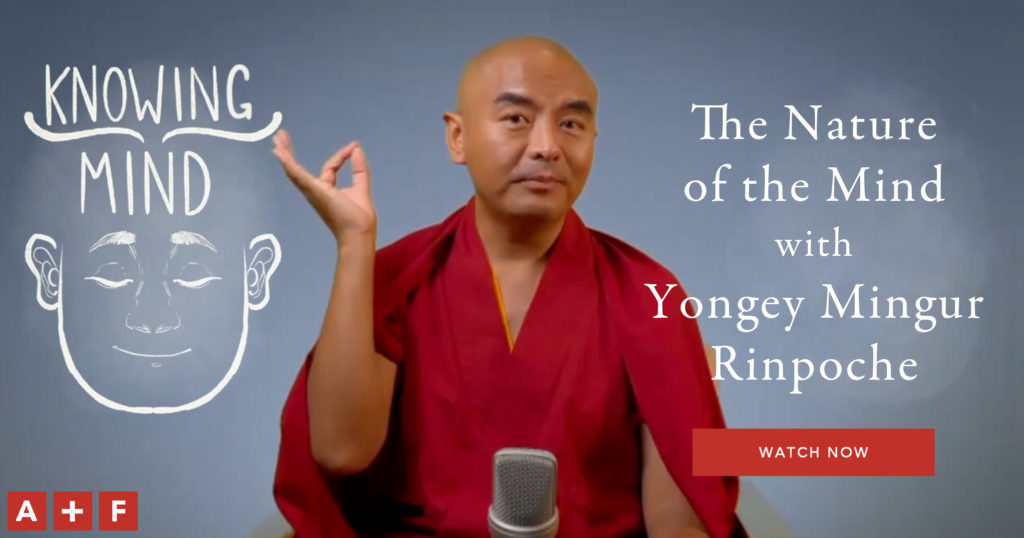 Learn about the nature of the mind with Yongey Mingyur Rinpoche in this short video from his Wisdom Dharma Chat. Watch the full Wisdom Dharma Chat where Rinpoche and host Daniel Aitken discuss retreat practice, practice during lockdown, working with anxiety and stress, and much more, here.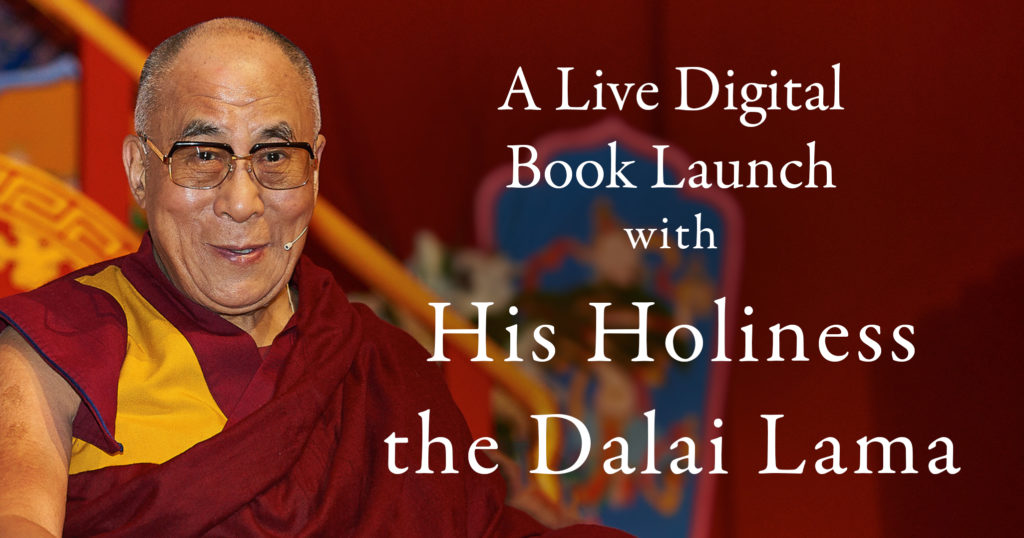 Join us at 10:30 pm EST on November 12 (9:00 am Indian Standard Time on November 13) for a live event with His Holiness the Dalai Lama and other important guests to celebrate the release of Science and Philosophy in the Indian Buddhist Classics, Volume 2: The Mind.
Guests include
– His Holiness the Dalai Lama
– Daniel Aitken, CEO / Publisher, Wisdom Publications
– Thupten Jinpa, series editor, Science and Philosophy in the Indian Buddhist Classics
– Dechen Rochard, translator
– John D. Dunne, author of contextual essays in volume 2 and translator
Sign up to receive more information about the event, and we'll email you with more details as they're available.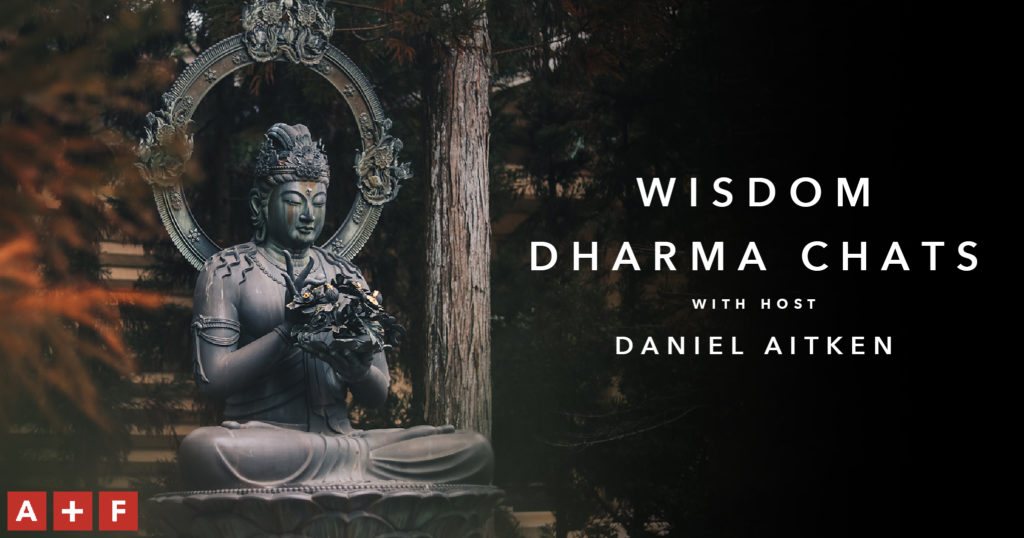 Watch the recording of our October Wisdom Dharma Chat with Guy Armstrong, and be sure to join us in November on Wednesday nights at 7:00 PM EST for live Wisdom Dharma Chats. This month we're having special guests Henry Shukman and Thupten Jinpa join us on November 4 and 25, respectively. Register now for Thupten Jinpa's event.
Also Available to Watch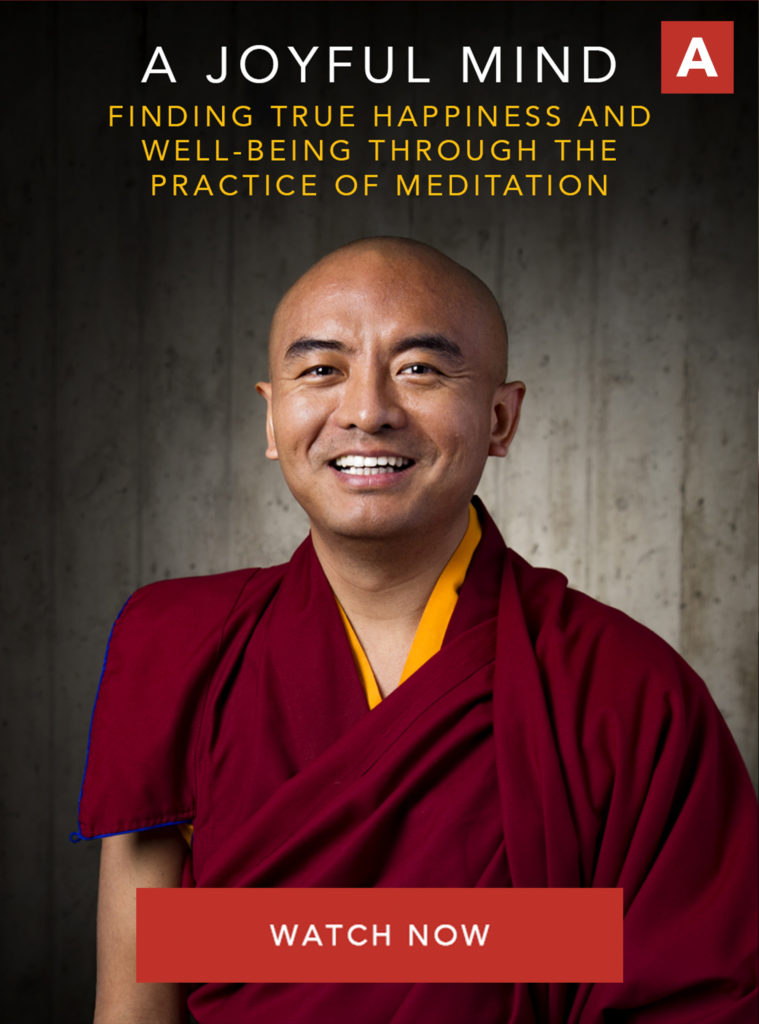 Today, the accelerating pace of life poses real challenges to our well-being. At the same time, new understandings about meditation are shedding light on how its transformative powers can improve our daily lives. A Joyful Mind pulls back the curtain on what it means to meditate, on what modern science reveals about its benefits, and on how meditation and mindfulness can be used in workplaces and schools. This groundbreaking film serves to clear up the confusion around meditation perpetuated by the media. It features the experiences of both novice and master meditators, highlighting Yongey Mingyur Rinpoche, whose teachings have touched people around the world with their clarity, wit, and personal insight into how meditation can have a positive impact on our daily lives.
A Joyful Mind is a cutting edge film by Yongey Mingyur Rinpoche and filmmaker Paul MacGowan. Mingyur Rinpoche is a Tibetan Buddhist meditation master devoted to making the ancient practice of meditation accessible to the modern world. Rinpoche's uncommon approach, also featured in his bestselling books, teaches us how to use the ups and downs of daily life as gateways to greater awakening. His continued involvement as a research subject in studies of the neural and physiological effects of meditation features prominently in the film.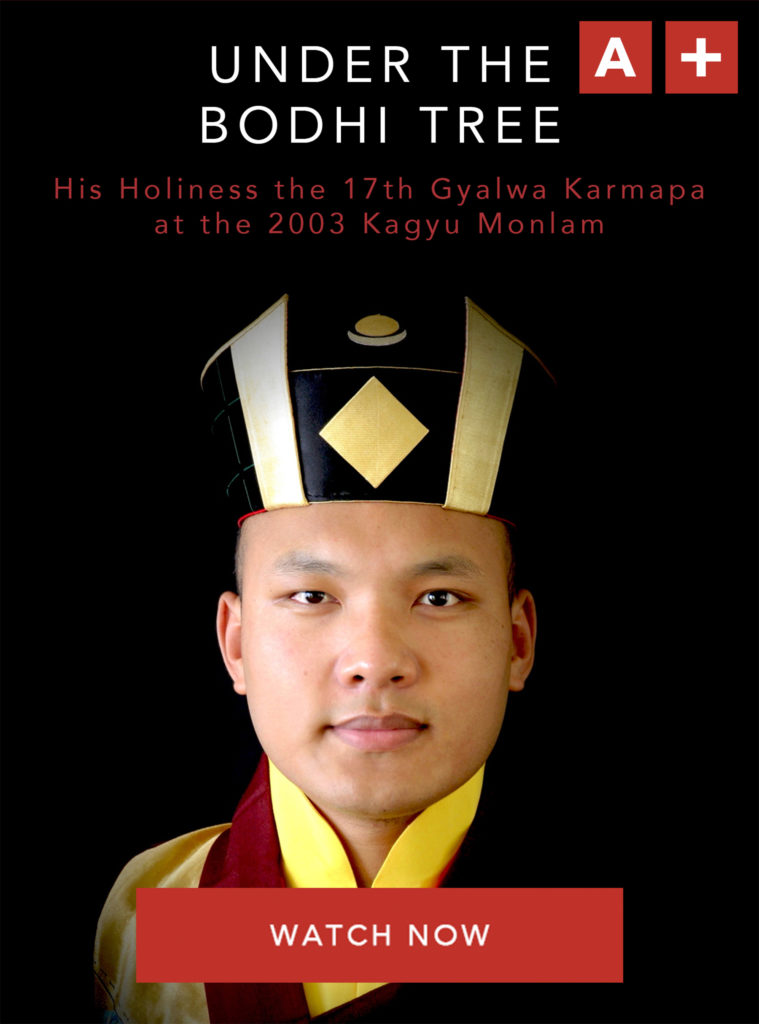 In November we're making Under the Bodhi Tree available to Plus members. Filmed in the winter of 2003, this film features His Holiness the Seventeenth Gyalwa Karmapa as he leads a nine-day prayer ceremony called the Kagyu Monlam. From his seat under the historic Bodhi Tree in Bodhgaya, the place of Shakyamuni Buddha's enlightenment, the Karmapa performs ceremonies and ritual empowerments, accompanied by high lamas of the Kagyu order of Tibetan Buddhism. A vivid and intimate portrait of Tibetan Buddhism at this holiest of sites, the film includes commentary by the Karmapa.

Discover all the books in our Reading Room under the "Explore" menu on our website. Books in our Reading Room are available exclusively for Plus and All-Access Members.
New Release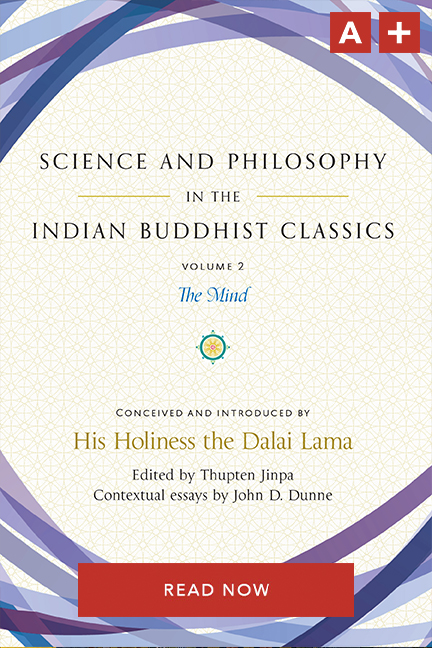 Coming to the Reading Room November 10
Science and Philosophy in the Indian Buddhist Classics, Volume 2: The Mind focuses on the science of mind. Readers are first introduced to Buddhist conceptions of mind and consciousness and then led through traditional presentations of mental phenomena to reveal a Buddhist vision of the inner world with fascinating implications for the contemporary disciplines of cognitive science, psychology, emotion research, and philosophy of mind.
His Holiness the Dalai Lama's introduction outlines scientific and philosophical thinking in the history of the Buddhist tradition. To provide additional context for Western readers, each of the six major topics is introduced with an essay by John D. Dunne, distinguished professor of Buddhist philosophy and contemplative practice at the University of Wisconsin. These essays connect the traditional material to contemporary debates and Western parallels, and provide helpful suggestions for further reading.
New to the Reading Room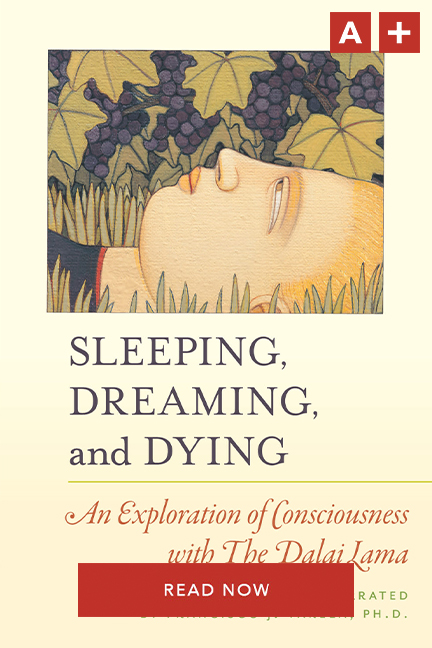 Sleeping, Dreaming, and Dying is an absorbing account of a dialogue between leading Western scientists and the foremost representative of Buddhism today, the Dalai Lama. For modern science, the transitional states of consciousness lie at the forefront of research in many fields. For a Buddhist practitioner these same states present crucial opportunities to explore and transform consciousness itself. This book is the account of a historic dialogue between leading Western scientists and the Dalai Lama. Revolving around three key moments of consciousness—sleep, dream, and death—the conversations recorded here are both engrossing and highly readable. Whether the topic is lucid dreaming, near-death experiences, or the very structure of consciousness itself, the reader is continually surprised and delighted.
Also in Your Reading Room
New Releases
The following books were released in October or are available early on our website.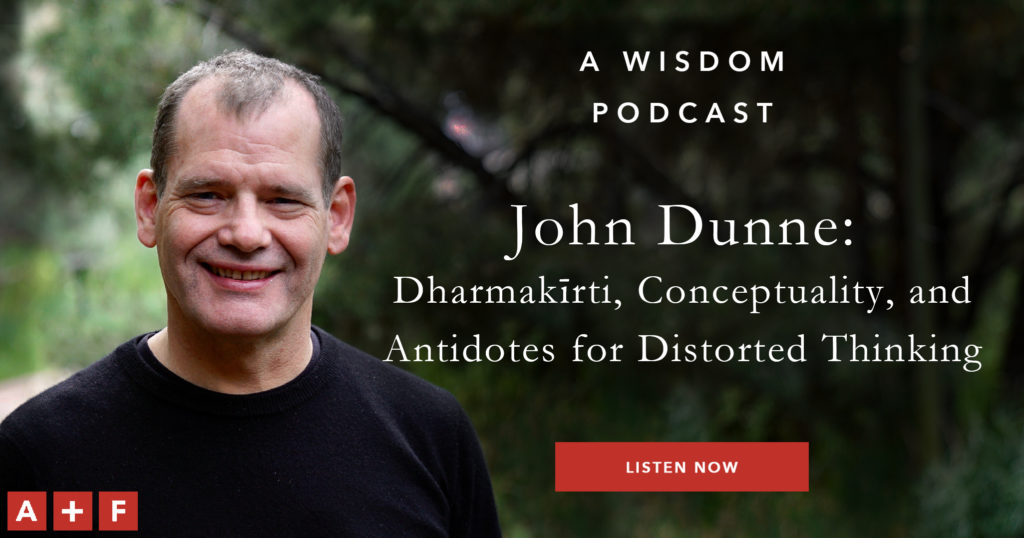 For this episode of the Wisdom Podcast, host Daniel Aitken speaks with Professor John Dunne, acclaimed scholar and teacher in both Indian and Tibetan Buddhist traditions. John's research focuses on Buddhist philosophy in relationship to contemplative practice, religious studies, and cognitive science. John is presently Distinguished Professor of Contemplative Humanities at the University of Wisconsin–Madison and author of several publications, including Foundations of Dharmakīrti's Philosophy, published by Wisdom.
In this rich conversation, you'll hear John take a deep dive into the world of human conceptuality and, specifically, its relationship to human suffering. For John, as well as for the philosophers he studies, the root of our suffering is not human emotion itself but rather our distorted perceptions. You'll hear John discuss the structures that underlie perception and how they play a role—for better or for worse—in determining how we conceptualize ourselves and our experiences. John also explains how different types of meditation can serve as antidotes to various categories of distorted thinking.
Lastly, you'll hear John discuss the difference between learning conceptually versus learning experientially. John asserts that conceptual ideas don't necessarily change our behavior—instead, we need experiential knowledge to catalyze a deeper internal shift in our understanding.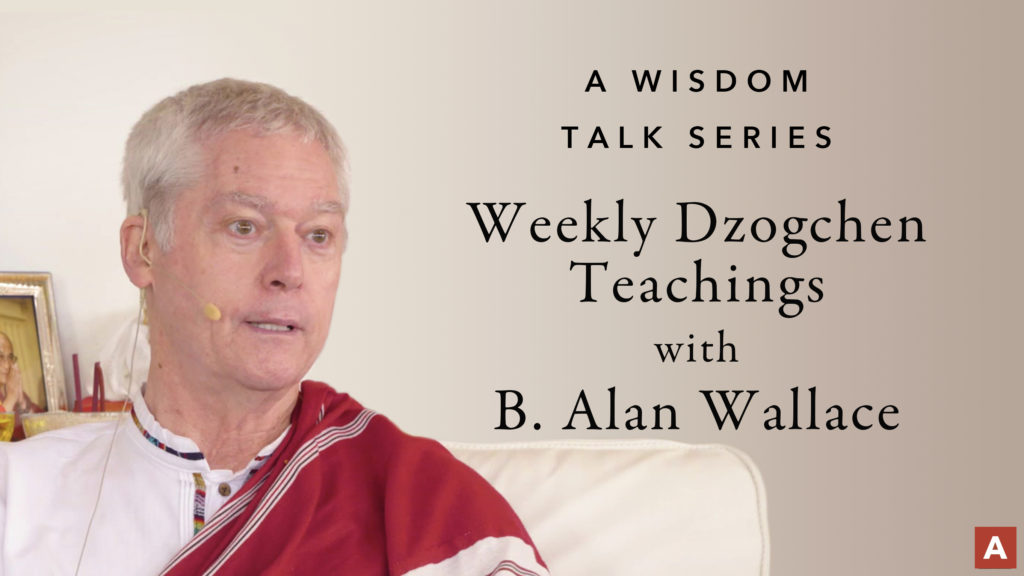 Don't forget, B. Alan Wallace has an ongoing Wisdom Talk Series, Weekly Dzogchen Teachings, and new talks are being released weekly! Join Alan as he guides us through the visionary instructions of one of Tibet's most renowned meditation masters, Traktung Düdjom Lingpa. In these talks, Alan offers teachings on Düdjom Lingpa's profound Enlightened View of Samantabhadra, which guides us through the complete path to buddhahood according to the Dzogchen, or Great Perfection, tradition of Tibetan Buddhism. There are currently over fifty unique talks available.
Start at the beginning with Talk 1, or watch the most recent talk, Talk 51.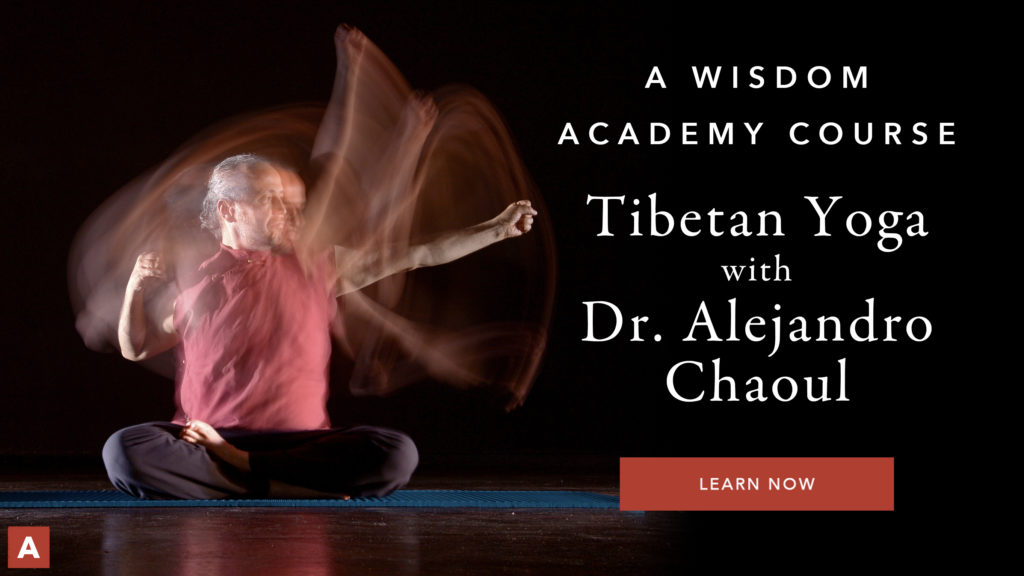 Last month we made Tibetan Yoga available to All-Access members of the Wisdom Experience. While yoga has been popularized in the West as a practice for physical health and well-being, the ancient practices of Tibetan yoga have often remained secretive. In this groundbreaking new Wisdom Academy course, Dr. Alejandro Chaoul illuminates the trul khor, or magical movements. Over the course of ten lessons, Dr. Chaoul guides you through a series of yogic postures and movements with exceptional detail and expertise, teaches you how to work with the anatomy of the subtle body, and shows you how to engage your breath to serve the practice of meditation and the cultivation of genuine well-being. You'll learn about the history of Tibetan yoga, as well as how to keep your meditation practice fresh and inspired.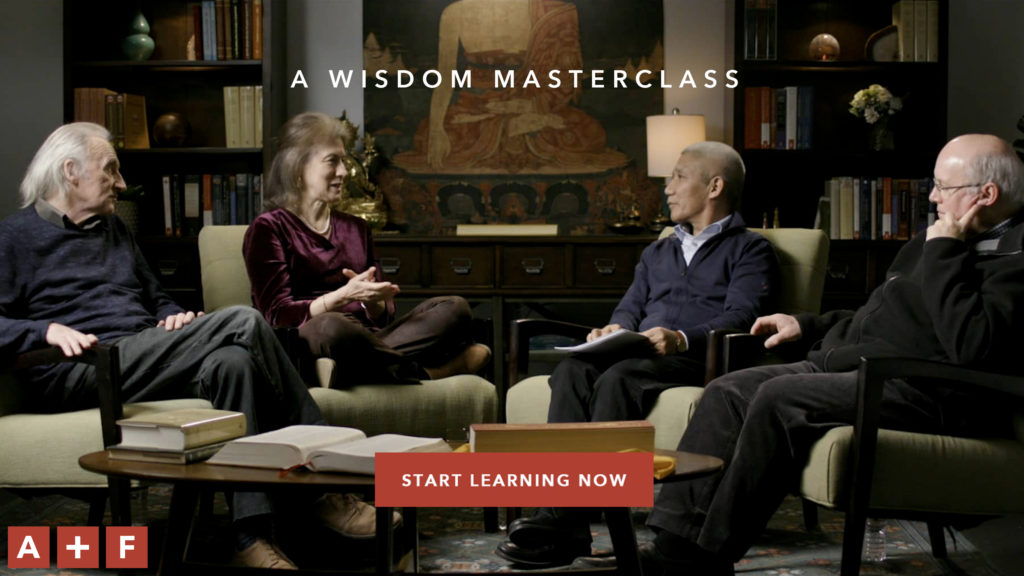 Join Thupten Jinpa for episodes 31 through 36 of the Wisdom Masterclass, The Art of Translating Tibetan with Thupten Jinpa, as he hosts a panel discussion with expert translators. Over the course of these six lessons the panel discusses
The state of Tibetan translation
The process of prioritizing what gets translated
How to handle restricted texts, and recommended resources
Contemporary translation efforts compared to historical ones
How the internet can assist translators
How to train and guide new translators
and much more!
Watch the lessons now:
31. What Is the State of Tibetan Translation? (Panel Discussion, Part 1)
32. How Do We Prioritize What Is Translated? (Panel Discussion, Part 2)
33. Restricted Texts, Practice Experience, and Recommended Resources (Panel Discussion, Part 3)
34. Is It Time to Standardize? (Panel Discussion, Part 4)
35. How Can the Internet Assist Translators? (Panel Discussion, Part 5)
36. How Should We Be Training Young Translators? (Panel Discussion, Part 6)
This Masterclass was made possible by the support of our friends at Tsadra Foundation.