We're excited to share what's new to the Wisdom Experience this November and hope these resources continue to provide you with moments of inspiration, adventure, and awakening for you. Remember to keep an eye out for the membership level icon in the corner of each image. These mark what level of membership the content is available too. 

During the month of November, Science and Philosophy in the Indian Buddhist Classics, Volume 1: The Physical World and the film Wheel of Life are available to Free members.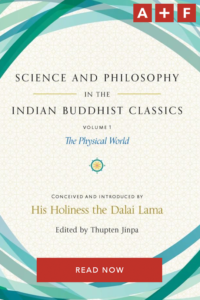 "Science and Philosophy in the Indian Buddhist Classics offers a rare gift of wisdom from the ancient world to the modern reader . . . a rich treasure of the philosophy and maps of the mind that have their origins in the early centuries of Indian thought . . . and now are brought to all of us in this translation."—Daniel Goleman, author of Emotional Intelligence
Volume 1: The Physical World, explores the nature of our material world—from the macroscopic to the microscopic. Under the visionary supervision of His Holiness the Dalai Lama, Science and Philosophy in the Indian Buddhist Classics brings together classical Buddhist explorations of the nature of our material world and the human mind and puts them into context for the modern reader.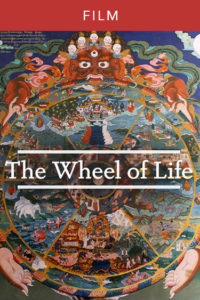 We're also pleased to announce the addition of a new film that is available to all our members, Wheel of Life: The Central Teachings of Buddhism. Created using images taken between 1978 and 1981, and with support from Professor Geshe Lhundup Sopa, Wheel of Life offers an in-depth look at Wheel of Life paintings, their history, and their use in teachings.
Don't forget, you can invite your friends to sign up for a Free membership to join you.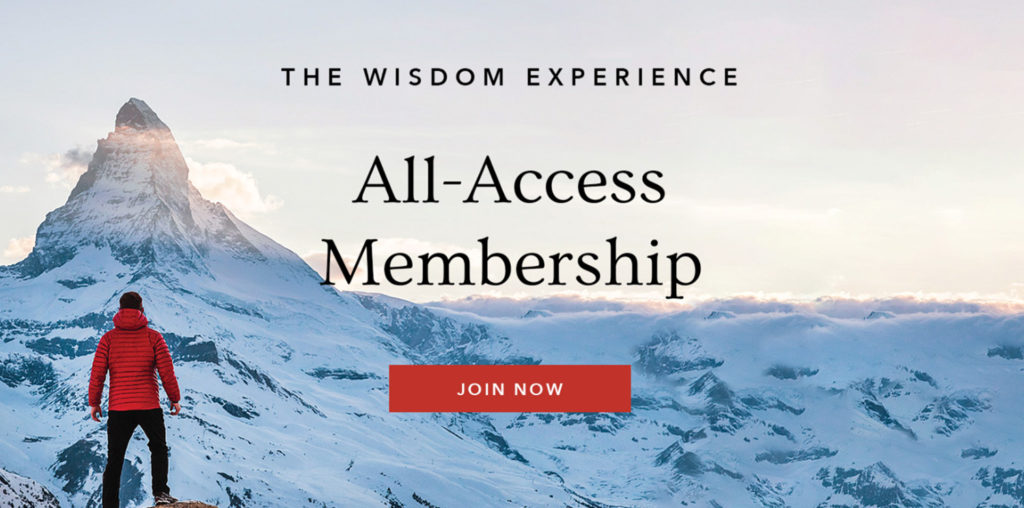 We're pleased to share that our All-Access membership is once again open and accepting new members. Our All-Access members enjoy the largest range of content available to any of our members, including access to the entire Wisdom Experience course catalog, which includes over thirty of the courses offered by Wisdom Academy, for $297 a year. All-Access registration will be open for the entire month of November, but we'd like to note that this is the last time we'll be opening up registration to our All-Access membership since we'll be revamping it next year and it will be completely new. If you'd like to know why, please read the announcement here. There's no need to worry if you're signing up now or if you already have an All-Access membership; you'll keep all of your All-Access privileges until you decide to cancel the membership, and we will continue to add new courses and other forms of content. In fact, if you've been considering an All-Access membership and are on the fence, we encourage you to sign up for it now. You can always cancel at any time, but after November you won't be able to join. 
If you're already a Free or Plus member you can upgrade to All-Access via your profile. If you're entirely new to the Wisdom Experience, you can learn more and join here.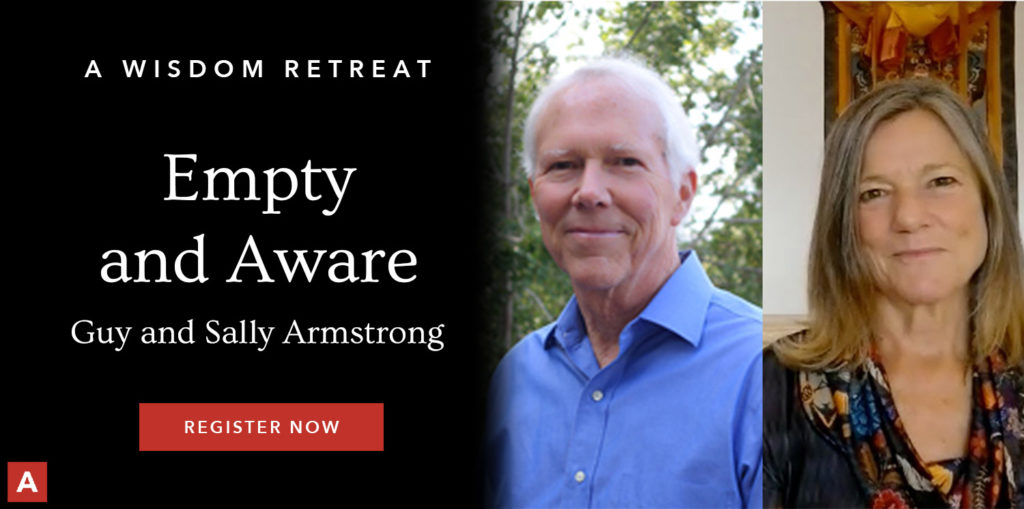 Wisdom is happy to present a new one-day retreat Guy and Sally Armstrong for All-Access members: Empty and Aware. This retreat is going to be focused on experience-orientated practice related to the nature of awareness that will be familiar to those following the Mahamudra and Dzogchen traditions. With the guidance of the Armstrongs, this practice will lead you to discover a dimension of your mind that is inherently free by recognizing awareness and its connection to the truth of emptiness. This retreat will take place on November 12. Because we want you all to be able to join us for this retreat, we've reopened registration for All-Access memberships.
Click here to register if you're an All-Access member, or visit this page to learn more about the retreat and upgrade your membership.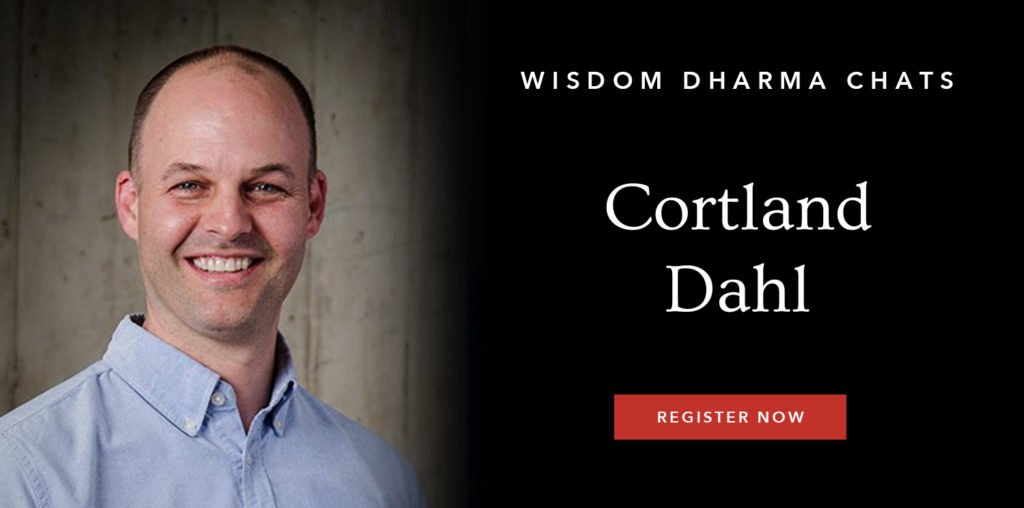 Join Cortland Dahl for a special Wisdom Dharma Chat with host Daniel Aitken on November 9, 2022, at 7:00 p.m. EDT. The conversation will also be streamed live over Zoom and audience members will be able to submit their questions via the Q&A feature for Daniel to ask Cortland during the second half of the event.
Cortland is a scientist, translator, and meditation teacher who offers workshops and leads retreats around the world. He has practiced meditation for nearly three decades and has spent time on retreat in monasteries and retreat centers throughout Japan, Burma, and India, including eight years spent living in Tibetan refugee settlements in Kathmandu, Nepal. In addition to his work as an Instructor for the Tergar community and Executive Director of Tergar International, Cortland serves as Research Scientist and Chief Contemplative Officer at UW-Madison's Center for Healthy Minds and the center's affiliated non-profit, Healthy Minds Innovations. Cortland is actively involved in scientific research and has published articles on the impact of meditation practices on the body, mind, and brain. He has also published twelve books of translations of classical texts on Buddhist philosophy and meditation.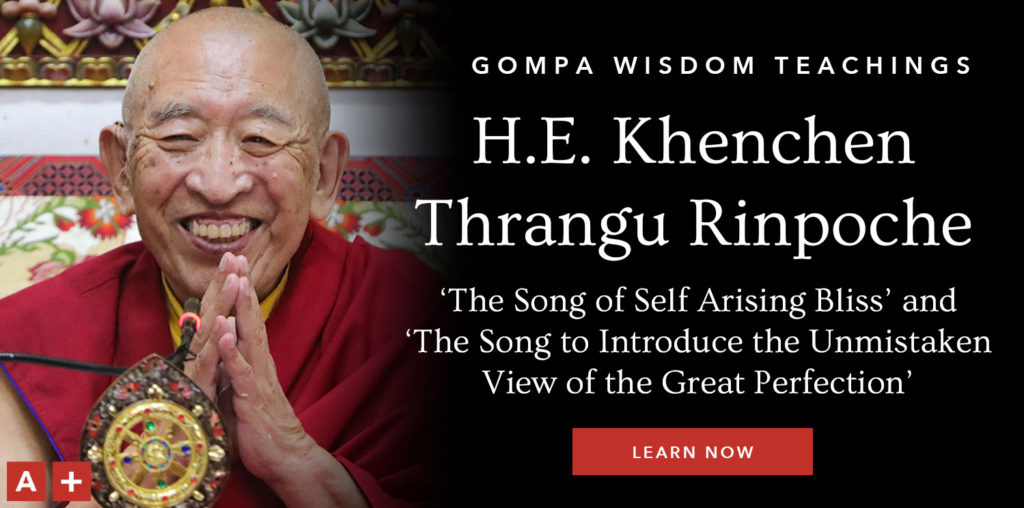 November is the last month to watch the current Gompa Wisdom Teaching. Enjoy this rare opportunity to receive comprehensive teaching from H. E. Khenchen Thrangu Rinpoche on two selected dohas: "The Song of Self Arising Blis" and "The Song to Introduce the Unmistaken View of the Great Perfection" from the collection of Khenpo Gangshar Wangpo. This Gompa Wisdom Teaching will be taken down at the end of November and a new teaching will replace it.

Discover all of the books in our Reading Room under the "Explore" menu on our website. Books in our Reading Room are available exclusively for Plus and All-Access members.
New and Featured in the Reading Room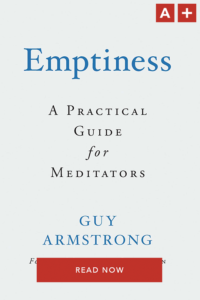 Emptiness
by Guy Armstrong
It may seem odd for emptiness to serve as the central philosophy of a major religion. In fact, emptiness points to something quite different than "nothingness" or "vacancy." And by developing a richer understanding of this complex topic, we can experience freedom as we live consciously in the world.
Also in Your Reading Room
Exclusively for Plus and All-Access members
New Releases & Back in Stock
The following books were released in October, are available to purchase early on our website, or are now back in stock: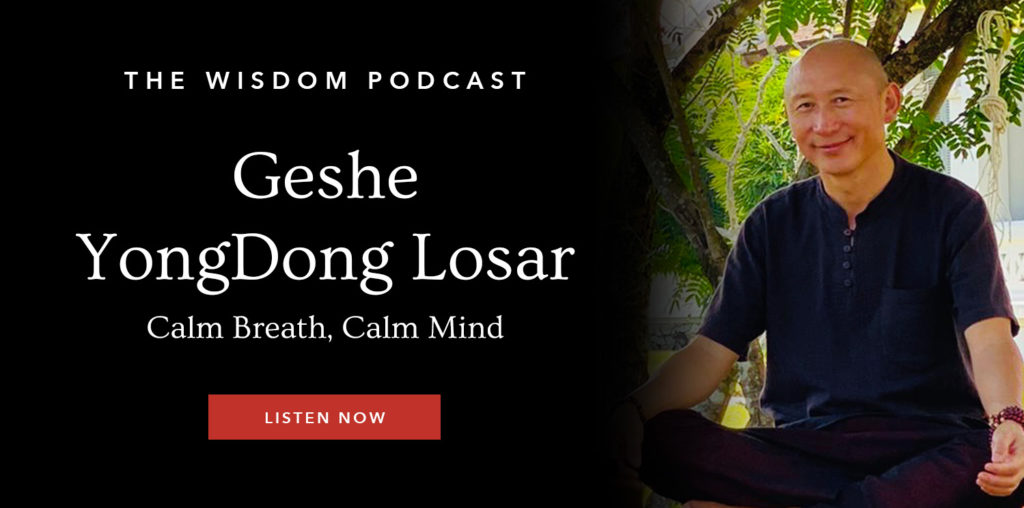 This Wisdom Podcast episode features Geshe YongDong Losar. Geshela is a Tibetan Bön lama, or spiritual teacher, in the Yungdrung Bön lineage, which is rooted in the indigenous spiritual tradition of the Himalayas. In this episode, Geshe YongDong and host Daniel Aitken discuss:
Geshela's early life and training with his family and in monasteries in Tibet and India;

an overview of the Bön monastic curriculum and training path;

sacred deity dancing;

Geshe YongDong's book "

Calm Breath, Calm Mind

;"

the power of sound, breath, and mantra;

and much more!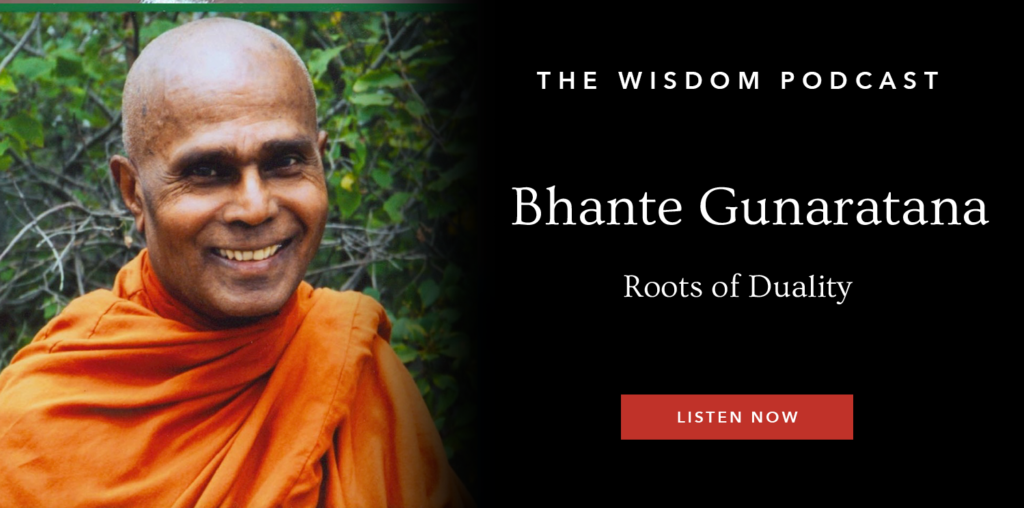 In this, our 150 episode of the Wisdom Podcast, host Daniel Aitken interviews a very special guest, renowned meditation master Bhante Henepola Gunaratana Mahathera. In this episode, he and host Daniel Aitken discuss 'bearing with difficulties' and the Pali term dukkha; impermanence, understanding, and the causes of suffering; cultivating skillful means rooted in compassion and wisdom; and much more!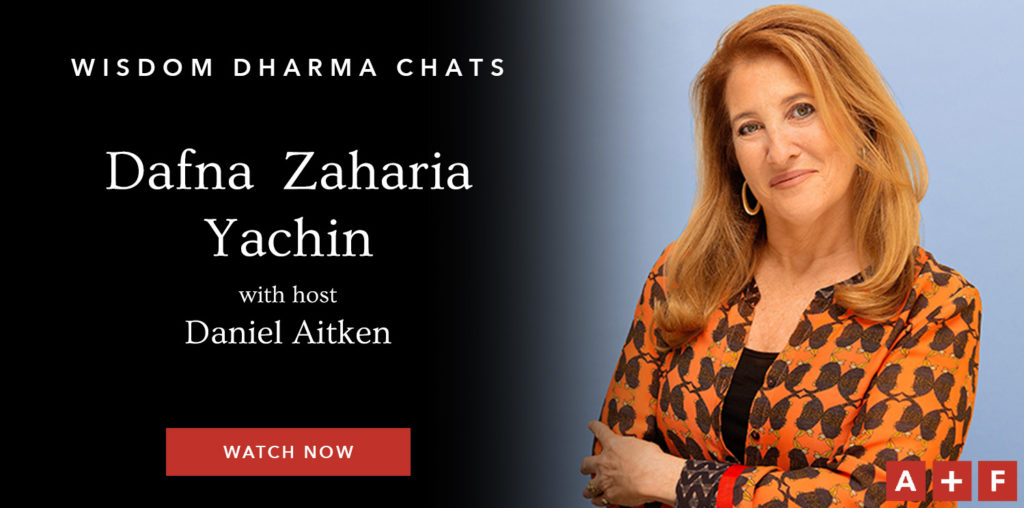 In this Wisdom Dharma Chat, host Daniel Aitken is joined by Dafna Zaharia Yachin.
Dafna is the director of Digital Dharma, a documentary that delves into Gene Smith's work preserving and digitizing Tibetan texts, and the author of a new book published by Wisdom with the same title. Plus and All-Access Members can watch the film here, and everyone can learn more about the new book here.