We're excited to share what's new to the Wisdom Experience this October and hope these resources continue to provide you with moments of encouragement, joy, and peace.

During the month of October, The Buddha's Single Intention is available to Free members and the film Beyul is available to both Plus and Free members.
By Jan-Ulrich Sobisch
"The teaching of the Single Intention, or Dgongs gcig, of the renowned founder of the Drigung Kagyü order, Jikten Sumgön, was among the most original and, to some, controversial Tibetan innovations in the history of Buddhist thought. A clear and authoritative presentation of it has long been needed. Jan-Ulrich Sobisch, in The Buddha's Single Intention, now admirably presents the key texts in lucid translation with copious annotation and commentary. An essential contribution to Tibetan Buddhist studies and to the history of the Kagyü and Mahāmudrā traditions in particular."—Matthew T. Kapstein, professor emeritus, École Pratique des Hautes Études, Paris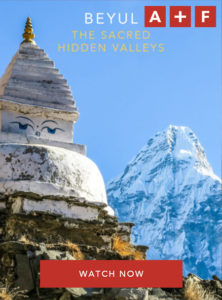 Beyul: The Sacred Hidden Valleys 
This documentary film introduces traditional Sherpa views of the beyul as a sacred space, cohabited by many other natural and supernatural beings, where negative thoughts and actions such as quarreling, polluting, and taking life are discouraged because the place is considered spiritually powerful. It is these positive attitudes and self-restraint on part of the people that made Khumbu not only a peaceful place for people to live and visit but also a safe refuge for wild animals and plants. 
Don't forget, you can invite your friends to sign up for a Free membership to join you.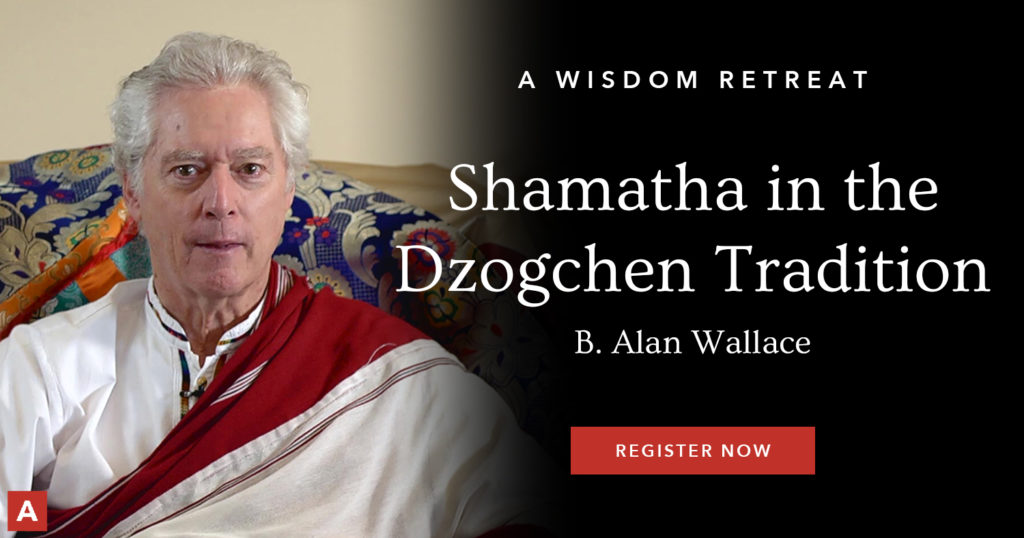 Wisdom is happy to present a new one-day retreat with B. Alan Wallace for All-Access members: Shamatha in the Dzogchen Tradition: Settling the Body, Speech, and Mind into Their Natural State. This retreat is going to be focused on a close reading of a section of The Vital Essence of Primordial Consciousness by Tertön Lerab Lingpa (1856–1926), a pithy and essential text included in the book Open Mind. This retreat will take place on October 30. Click here to register. If you're not an All-Access member, visit this page to learn more about the retreat and upgrade your membership.
In the six-part lecture series The Brilliance of Dzogchen, Malcolm Smith—renowned translator of Buddhist texts—brings his freewheeling exuberance and encyclopedic knowledge to bear on some of the most abstract and esoteric topics in the Great Perfection. 
Lecture 1 offers you background on the frameworks, lineages, essential texts, and history of the Dzogchen tradition. He also guides you in becoming familiar with central figures behind the early transmission of Dzogchen, as well as important practice traditions. This first lecture is available to watch for Free, Plus, and All-Access members.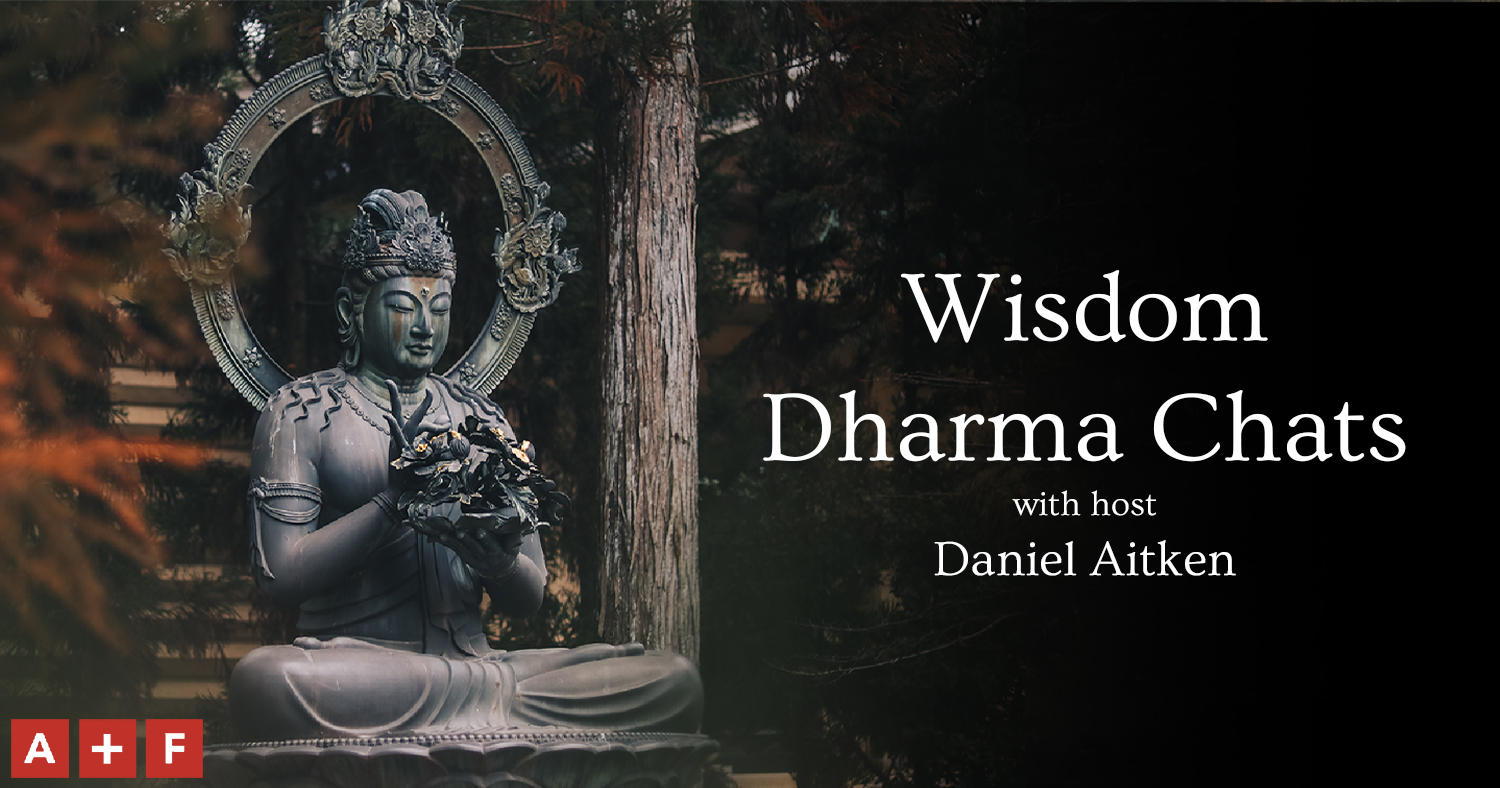 Don't miss out on enjoying the recordings of our previous Wisdom Dharma Chats, and gear up for a busy October with three new episodes! Register now to join host Daniel Aitken and special guest Karl Brunnhölzl on Wednesday, October 13 from 6–8 p.m. EST.
Mark your calendars and register now for Saturday, October 16, as Daniel Aitken chats with special guests Bhikkhu Anālayo and Mingyur Rinpoche. Please note this Dharma Chat will take place from 10:30 a.m. to 12:30 p.m. EST. 
The third Dharma Chat for October will feature special guest Dzongsar Khyentse Rinpoche on Wednesday, October 27 at 7 p.m. EST. Registration will open on October 14.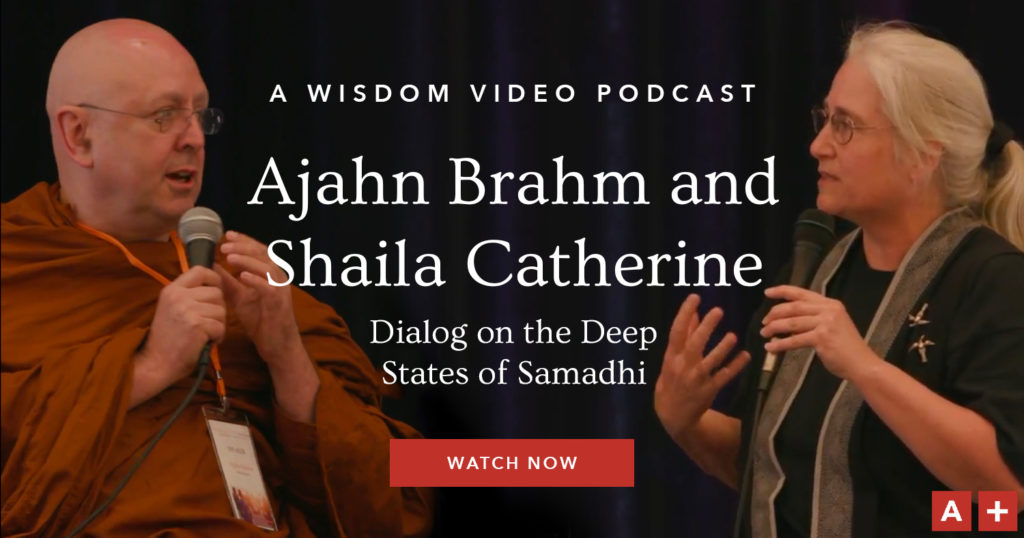 Enjoy this special video version of the Wisdom Podcast episode Dialog on the Deep States of Samadhi, as Daniel Aitken, CEO/Publisher of Wisdom Publications, joins revered mediation teachers Ajahn Brahm and Shaila Catherine for a panel discussion on the topic of deep states of samadhi filmed at the After Mindfulness Urban Retreat in Berkeley, California.

Discover all of the books in our Reading Room under the "Explore" menu on our website. Books in our Reading Room are available exclusively for Plus and All-Access members.
Featured in the Reading Room
By Lama Yeshe 
"An impressive contribution to the growing body of Buddhist literature for an English-reading audience."—The Midwest Book Review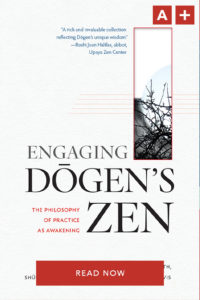 Edited by Tetsuzen Jason M. Wirth, Shūdō Brian Schroeder, and Kanpū Bret W. Davis
"A rich and invaluable collection reflecting Dōgen's unique wisdom."—Roshi Joan Halifax, abbot, Upaya Zen Center
Featured Article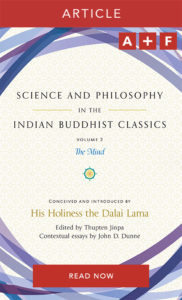 Wisdom articles are excerpts from our publications and are available for anyone to read. This month we're featuring "Mind," which is translator John Dunne's introductory essay to part 1 of Science and Philosophy in the Indian Buddhist Classics, Volume 2: The Mind.
Also in Your Reading Room
Exclusively for Plus and All-Access members
New Releases & Back in Stock
The following books were released in August, are available to purchase early on our website, or are now back in stock: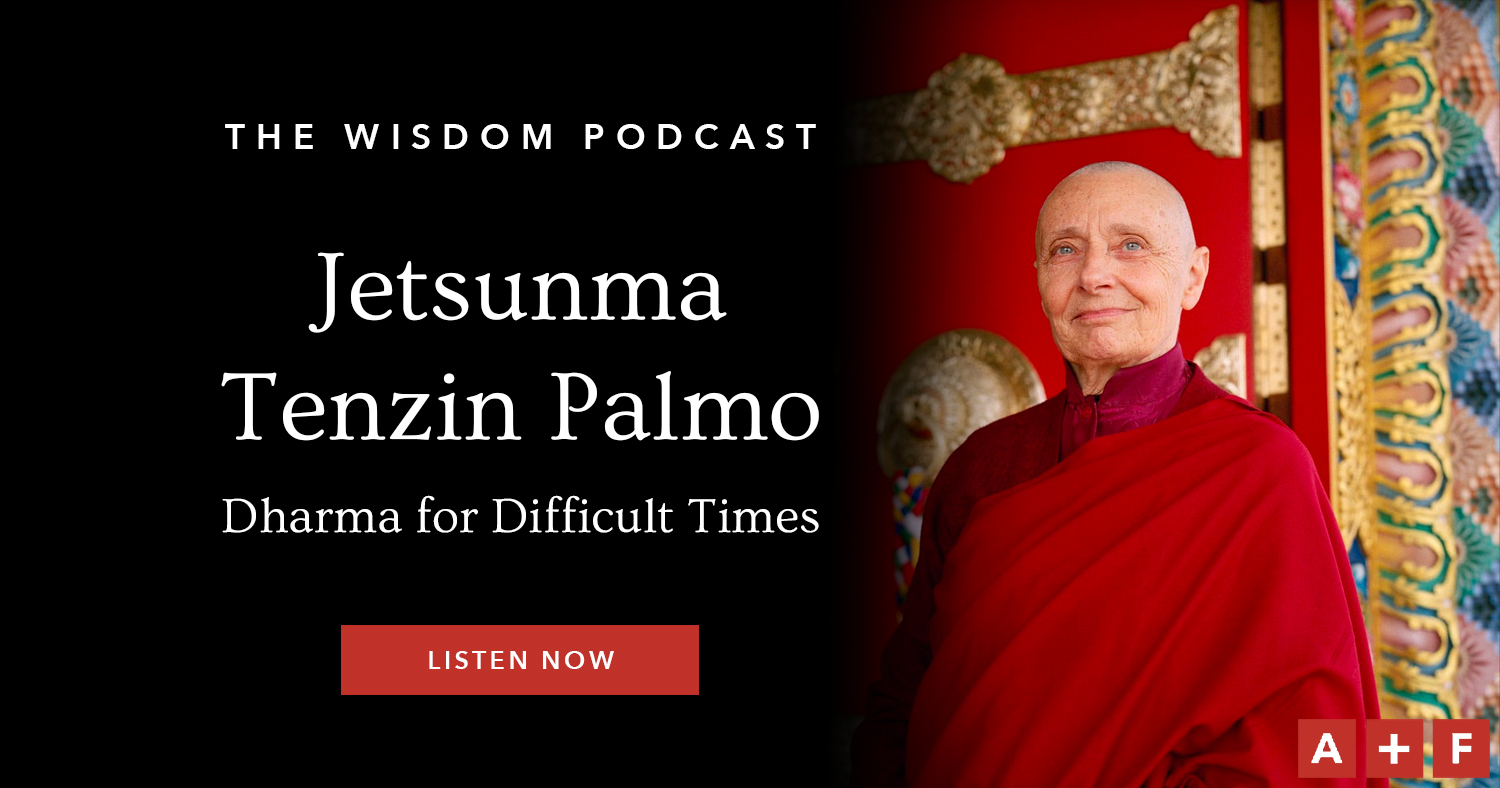 This episode of the Wisdom Podcast features an interview with Jetsunma Tenzin Palmo. Tenzin Palmo is a bhikṣuṇī in the Drukpa lineage of the Kagyu school of Tibetan Buddhism and a brilliant teacher who is able to touch the hearts of many with her presence, her profound understanding of the Dharma, and its relevance and application in daily life.
Tenzin Palmo and Daniel discuss
understanding emptiness,
recent advances in consciousness studies,
women in Buddhism,
Dharma in daily life,
and much more.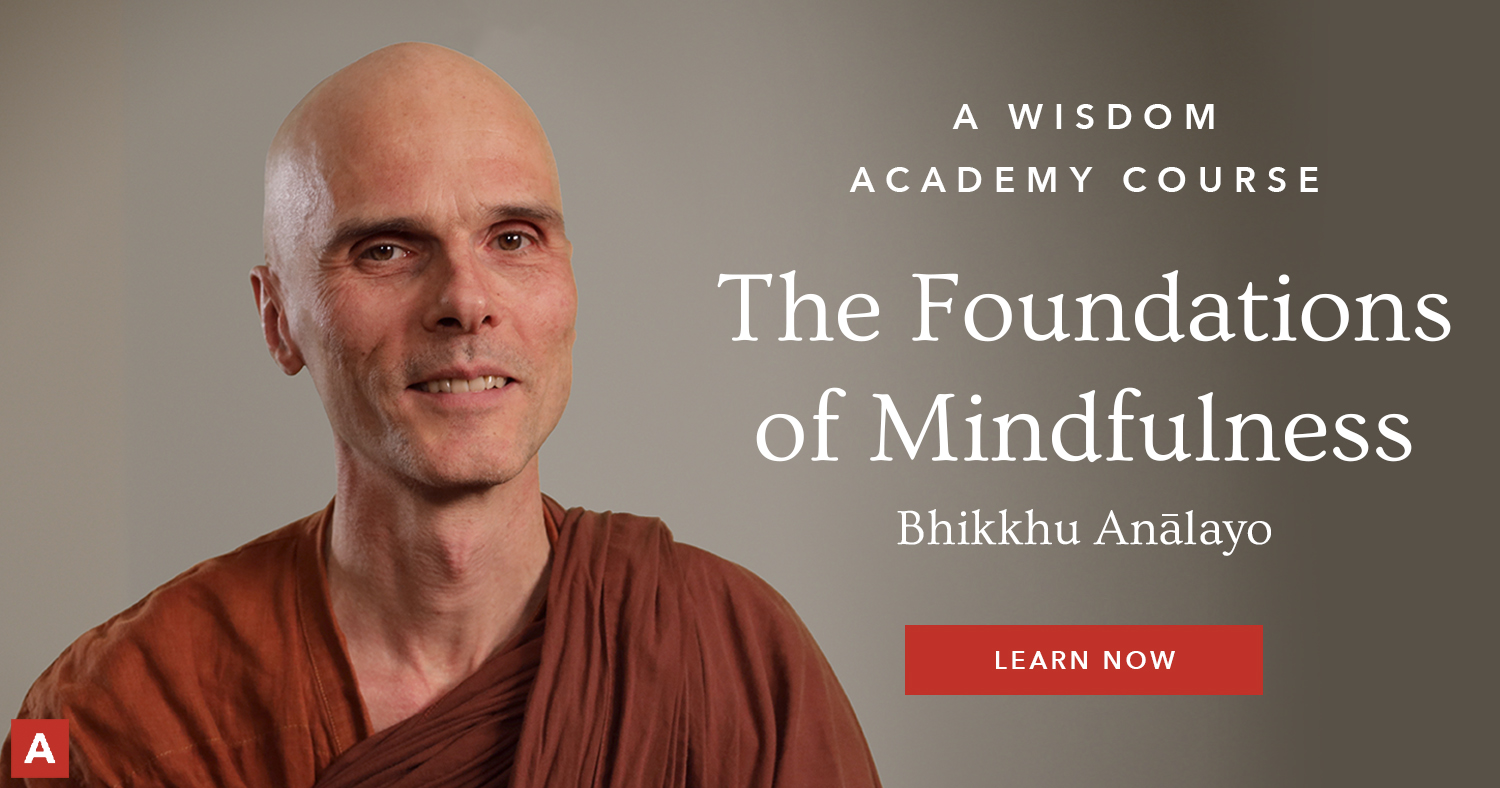 Don't miss out on the live run of The Foundations of Mindfulness course starting today. In this course, you'll discover some of the most meaningful and profound applications of mindfulness under the guidance of renowned scholar-monk Venerable Bhikkhu Anālayo and a group of expert guest teachers. You'll learn how the study and practice of mindfulness intersect with areas such as compassion, ethics, wisdom, concentration, and more. By completing this course, you'll gain a rich, meaningful, and sophisticated understanding of what mindfulness really means and the transformative way it can affect our understanding of reality. Learn more and enroll here.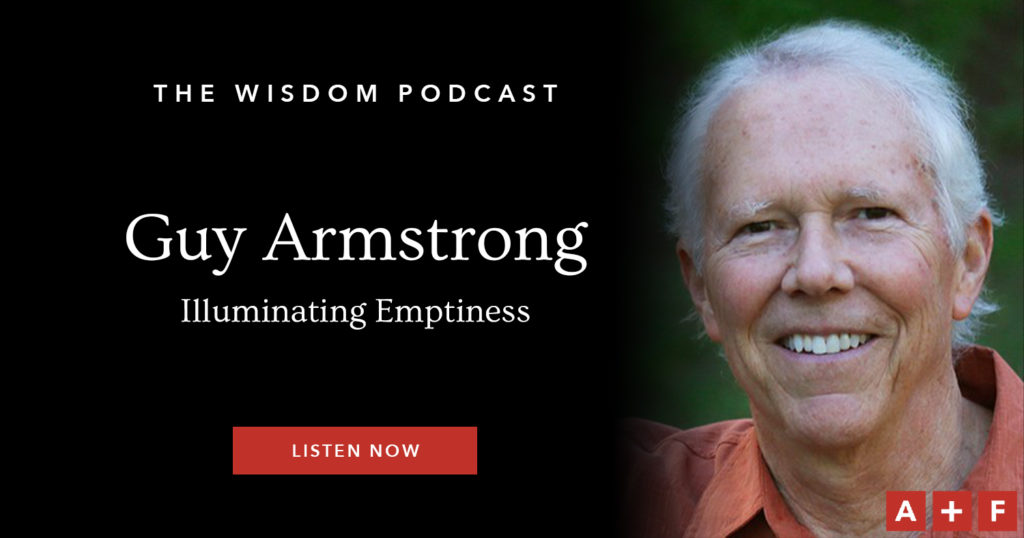 Tune into this episode of the Wisdom Podcast, recorded live as a Wisdom Dharma Chat, featuring a conversation with beloved teacher Guy Armstrong. He and host Daniel Aitken discuss many aspects of Guy's journey into Dharma and his practice with many famous Theravadin masters, as well as themes of interest to Guy, like emptiness.