We're excited to share what's new to the Wisdom Experience this September and hope these resources continue to provide you with moments of encouragement, joy, and peace.

During the month of September, Essential Mind Training is available to Free members and Precious Guru is available to both Plus and Free members.
"Anyone intrigued by the potential to bend our minds in the direction of greater clarity and kindness will find great satisfaction in Essential Mind Training."—Daniel Goleman, author of Emotional Intelligence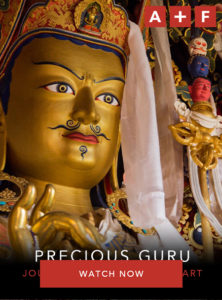 Precious Guru is a feature-length documentary movie that gives vivid insight into the life, times, and legacy of Padmasambhava—the eighth-century Indian yogi who carried Buddhism over the Himalayas into Tibet. Beneath the tales of his fabulous exploits lies a radically relevant truth—the darker the times, the greater the potential for transformation.
The story unfolds against a backdrop of majestic mountain ranges and vast landscapes. It is told via the voices of people from three continents.
Don't forget, you can invite your friends to sign up for a Free membership to join you.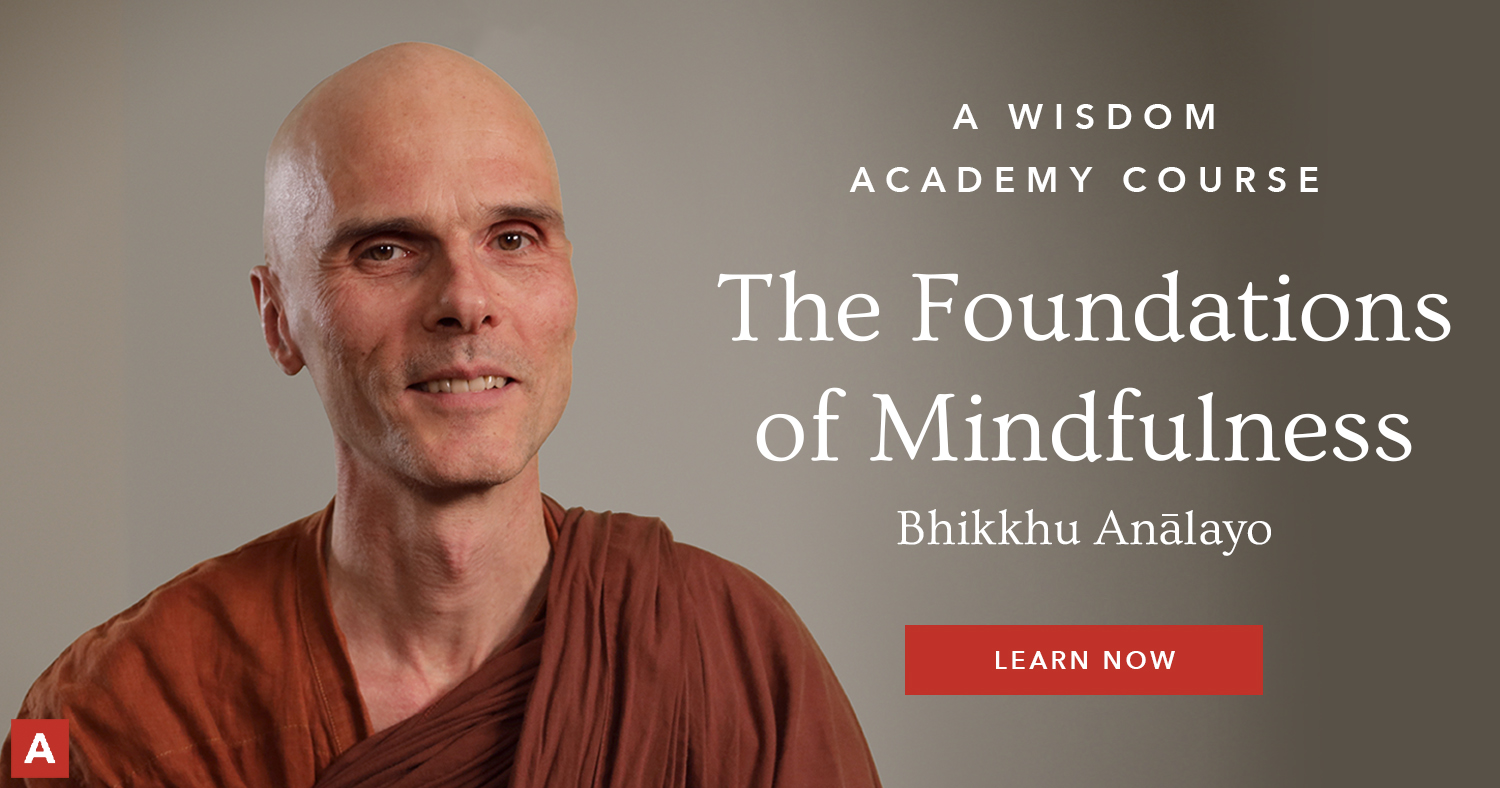 Discover the most profound meaning and applications of mindfulness. We and the Insight Meditation Society are pleased to announce that The Foundations of Mindfulness, an online course taught by Venerable Bhikkhu Anālayo, is open for enrollment now and will begin on October 1. Mindfulness is a buzzword and a trend—but it's much more than that. It's an ancient practice that has been proven to radically transform your mind, and in doing so, how you experience reality. When we see reality clearly and understand what causes our suffering and what lessens it, we can discover a radical happiness that we may never have experienced before, or even known was possible. The program presents the best of Ven. Anālayo's brilliant teaching, offering a wonderful and thorough training in mindfulness for new and experienced students, as well as teachers-in-training.
If you are an All-Access member you can learn more and enroll for free now.
Plus or Free members can learn more about the course and how to enroll here.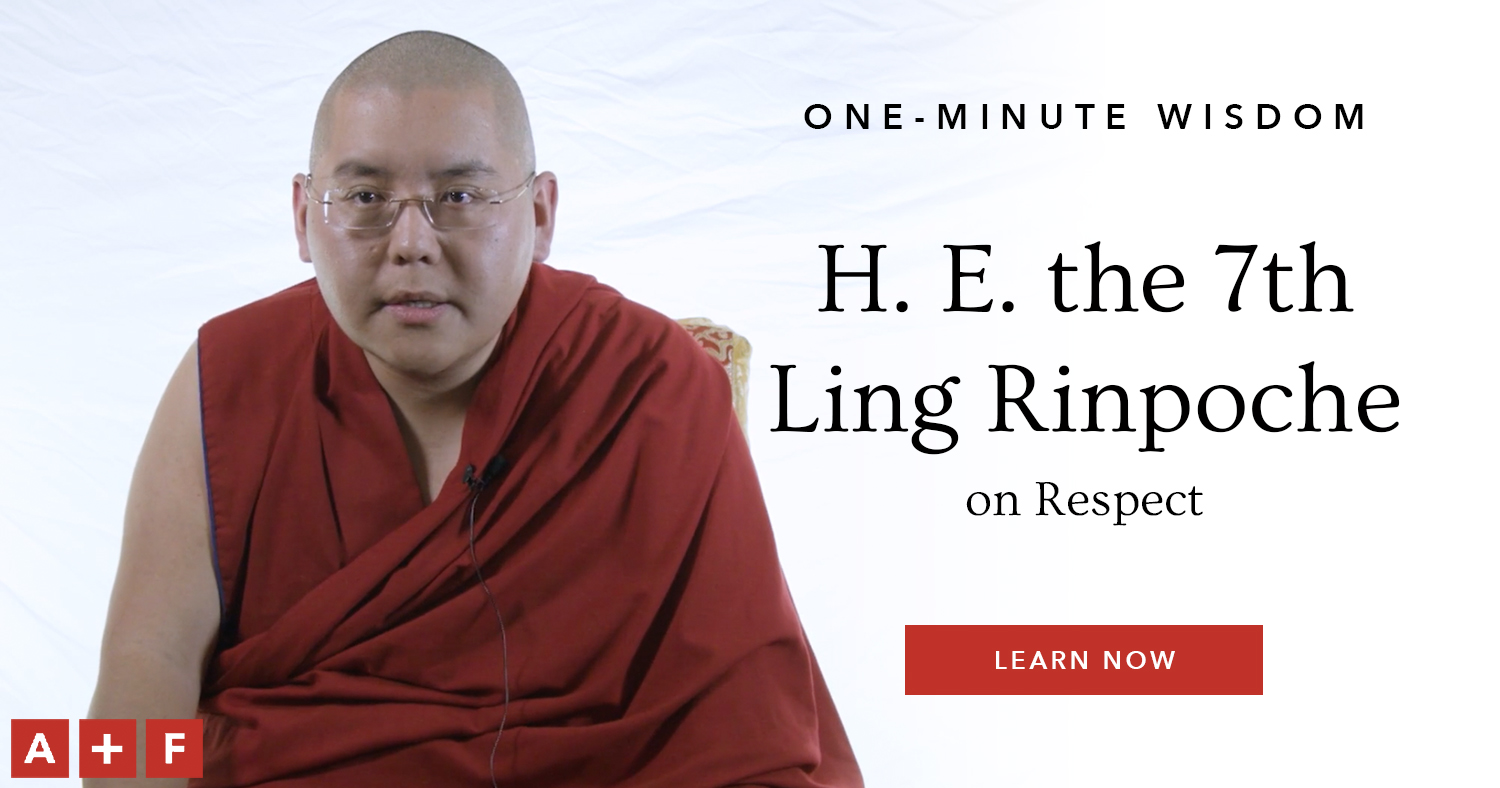 Discover H. E. the 7th Ling Rinpoche's teaching on respect. In this one-minute wisdom video, Rinpoche shares wisdom on how to live a happy life: we must put effort into dialogue, accepting others' views and giving respect, rather than focusing on areas of disagreement.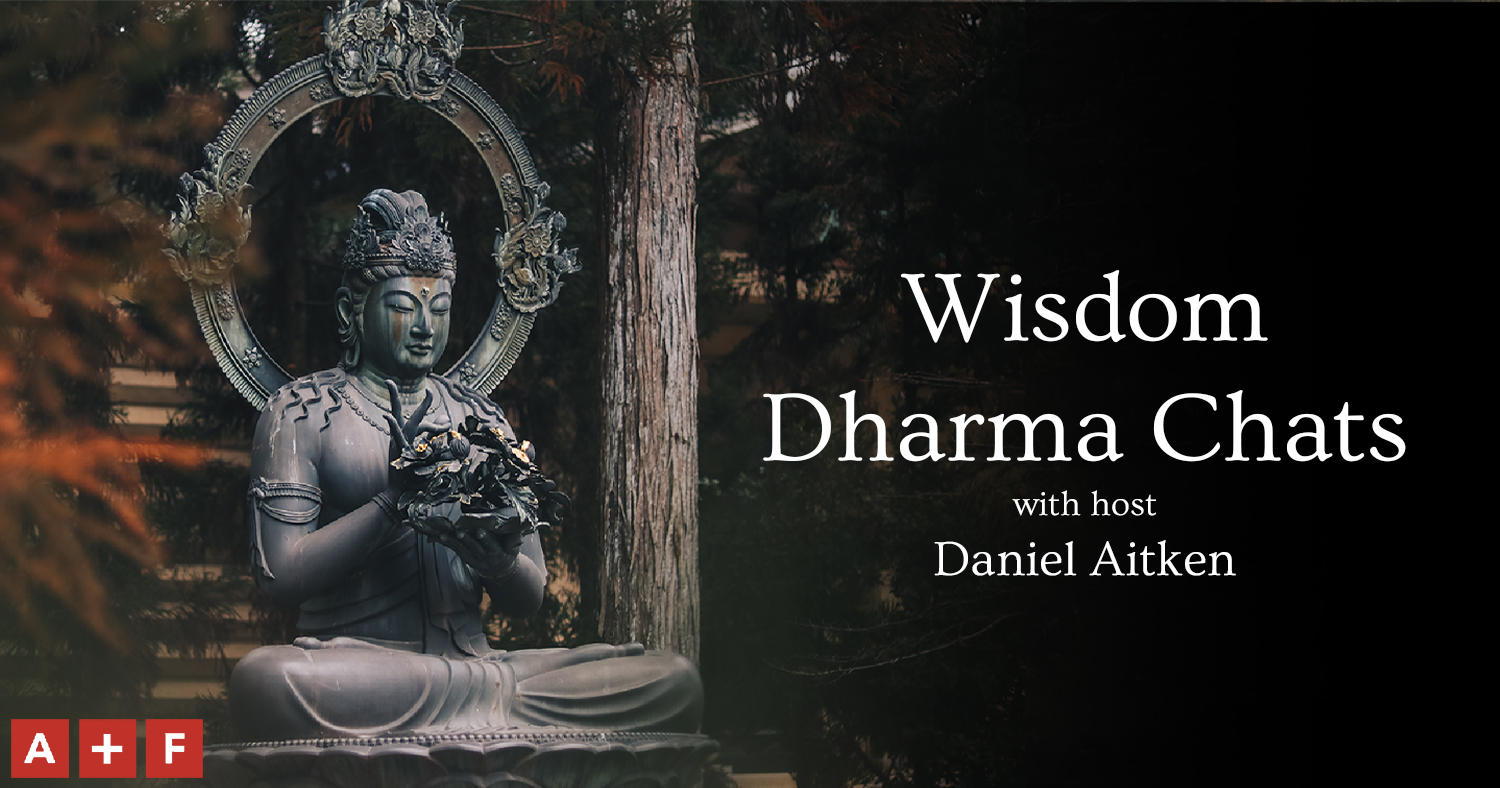 Don't miss out on enjoying the recordings of our previous Wisdom Dharma Chats, and register now to join host Daniel Aitken and special guest David Nichtern for the next live event on September 29.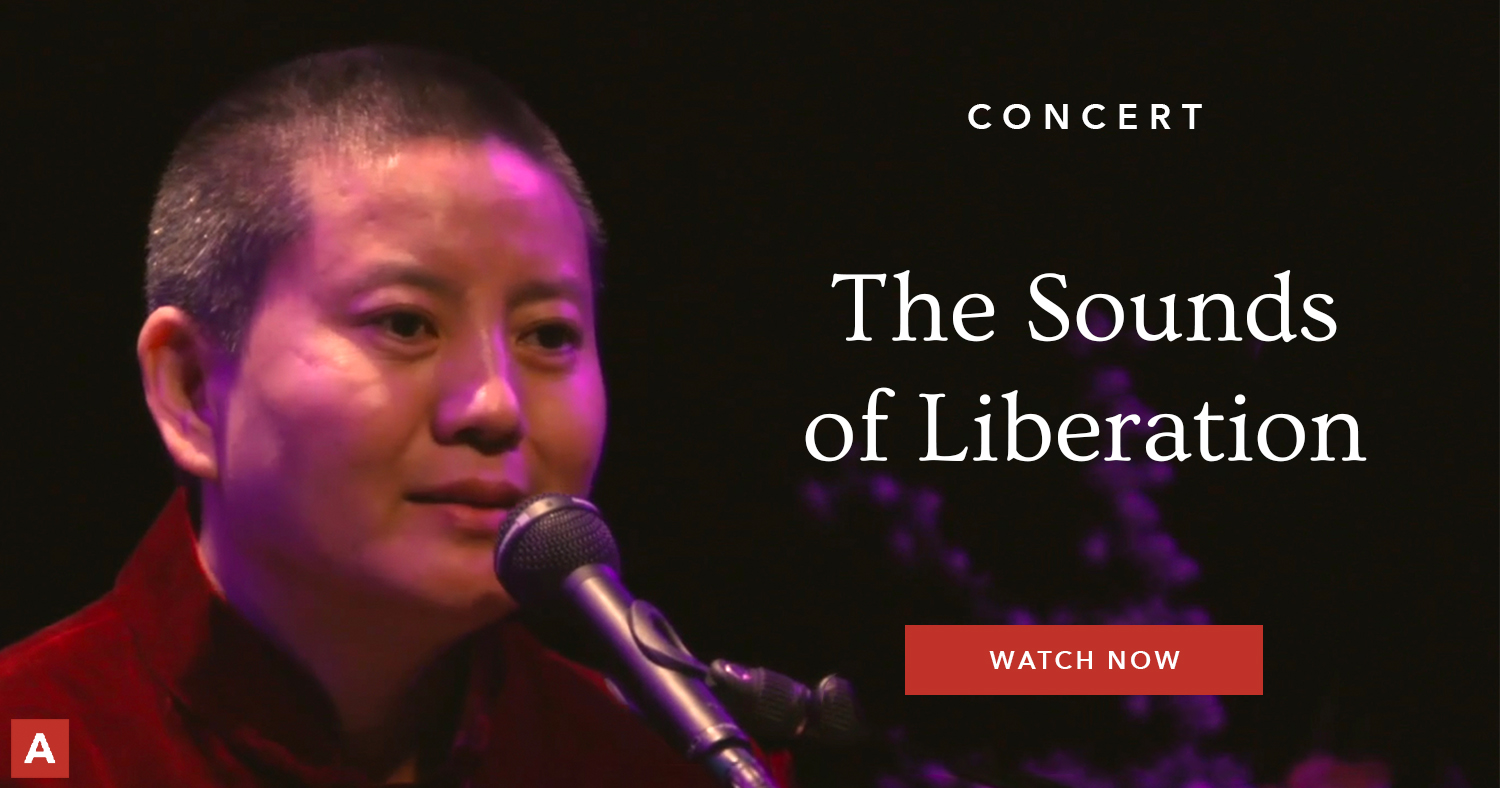 Enjoy the Sounds of Liberation concert featuring American kirtan vocalist Krishna Das, Nepalese Buddhist nun Ani Choying Drolma, Nepalese flute musician Manose Singh, and Lama Tenzin Sangpo. This extraordinary three-hour sonic experience is available to All-Access members.

Discover all of the books in our Reading Room under the "Explore" menu on our website. Books in our Reading Room are available exclusively for Plus and All-Access members.
Featured in the Reading Room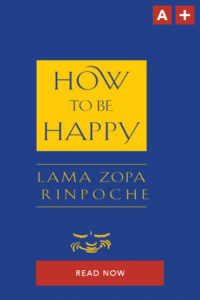 How to Be Happy by Lama Zopa Rinpoche
"Rinpoche works with determination and great sincerity in the service of Buddha's teachings and sentient beings."
—His Holiness the Dalai Lama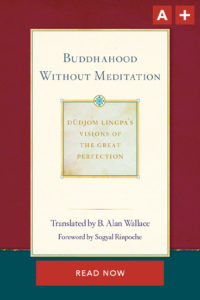 Buddhahood Wwithout Meditation translated by B. Alan Wallace
The practice of Dzogchen, the Great Perfection, is the pinnacle of the nine vehicles of practice taught in the Nyingma school of Tibetan Buddhism. The highly influential mystic Düdjom Lingpa (1835–1904) and his disciple Sera Khandro (1892–1940), the most prolific female writer in Tibetan history, here illuminate the methods to discover our own primordial purity and abide in uncontrived awareness.
Also in Your Reading Room
Exclusively for Plus and All-Access members
New Releases & Back in Stock
The following books were released in August, are available to purchase early on our website, or are now back in stock: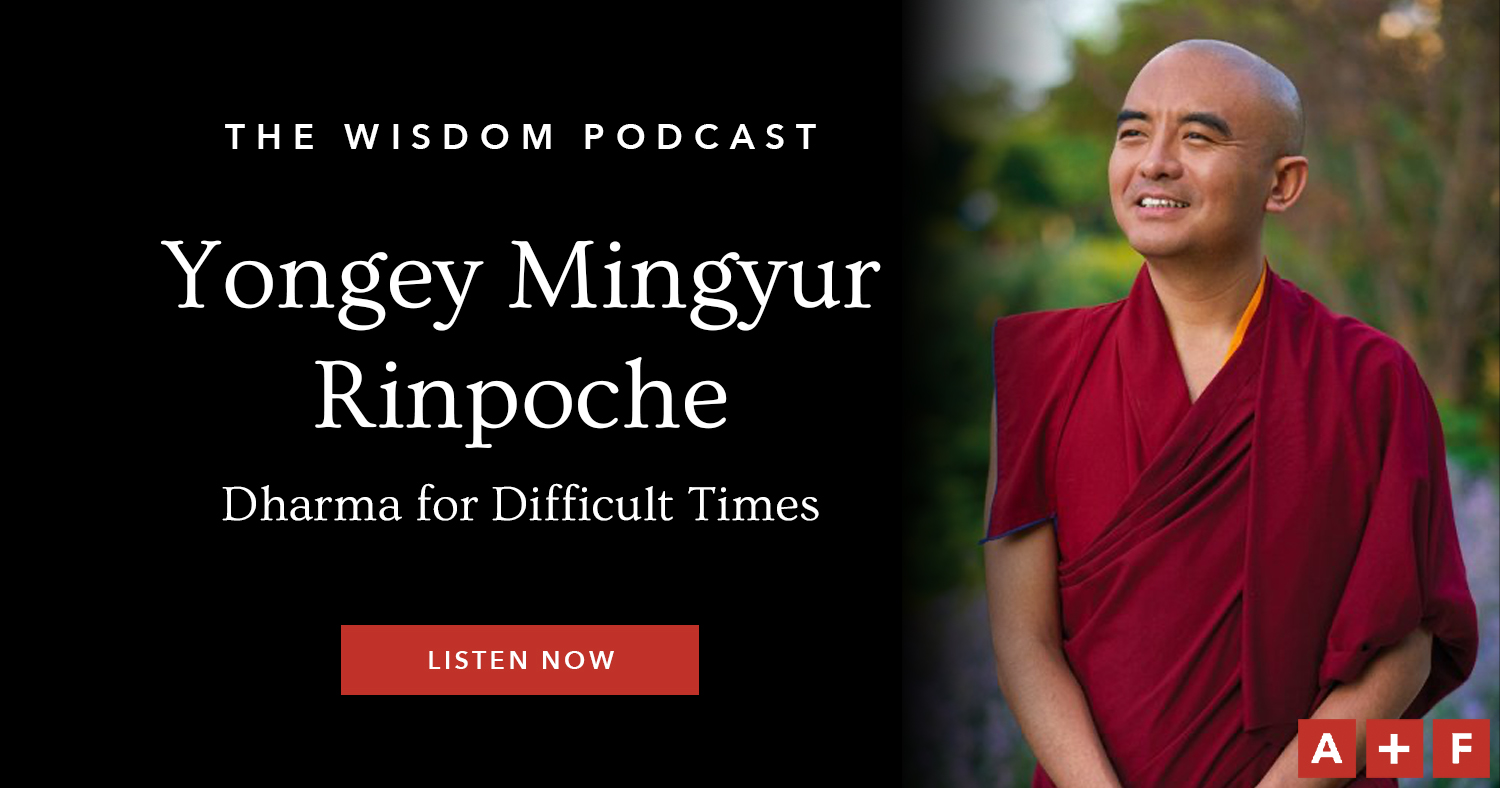 This episode of the Wisdom Podcast, recorded live as a Wisdom Dharma Chat, features a conversation with beloved teacher Yongey Mingyur Rinpoche.
Rinpoche and host Daniel Aitken discuss
practice during lockdown (this episode was recorded in 2020 during the COVID-19 pandemic),

working with anxiety and stress,

how to choose which teachings to follow,

how to understand the nature of your mind,

how Rinpoche structures his teachings for his students,

and much more.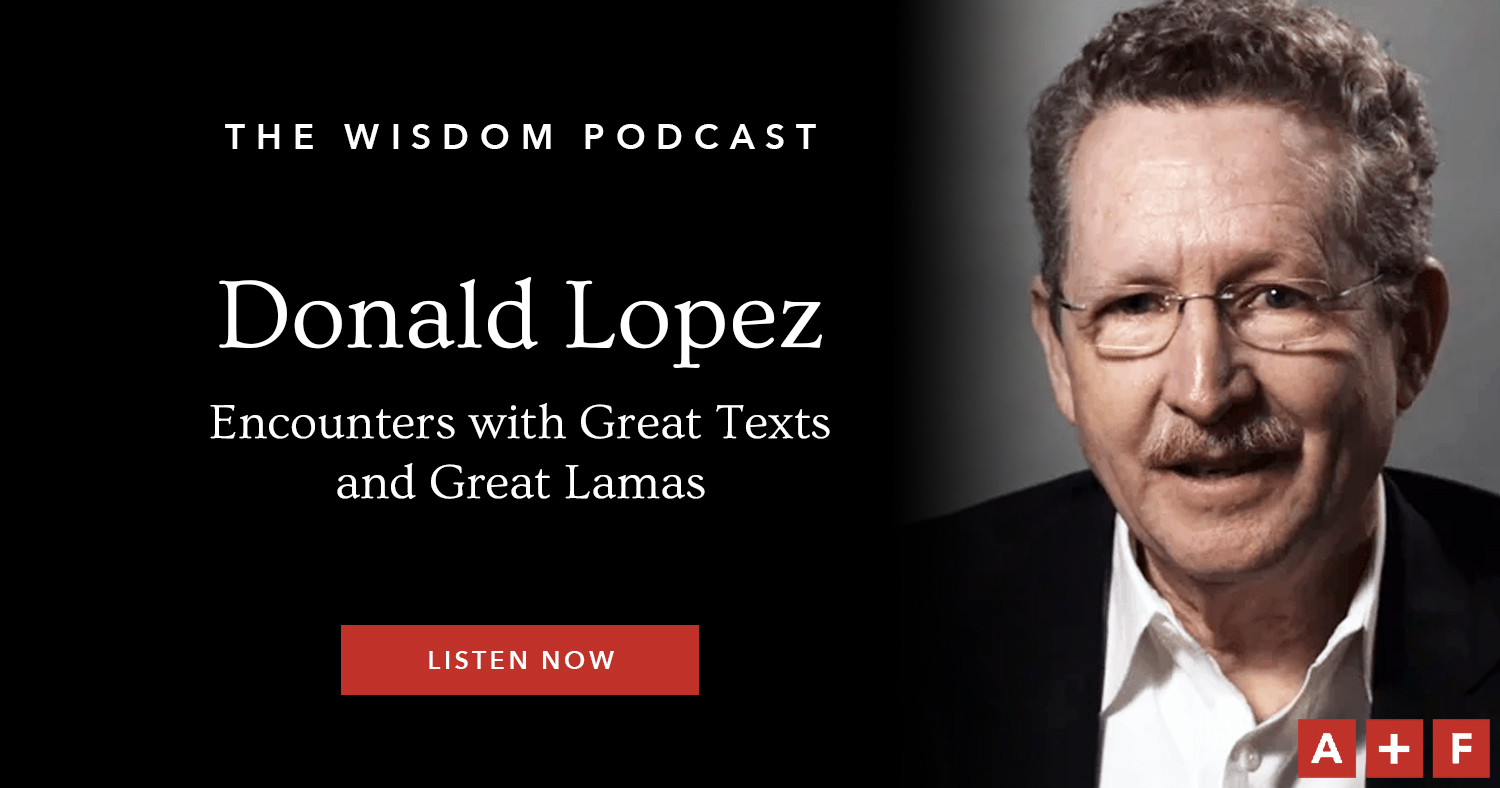 Don't miss out on the Wisdom Podcast episode in which host Daniel Aitken interviews distinguished translator and scholar Donald S. Lopez Jr. about his translation work, amazing encounters he has had with His Holiness the Dalai Lama and other teachers, and much more.
Donald is the Arthur E. Link Distinguished University Professor of Buddhist and Tibetan Studies in the department of Asian languages and cultures at the University of Michigan. He is the author and translator of numerous books, including Beautiful Adornment of Mount Meru, Opening the Eye of New Awareness, and In the Forest of Faded Wisdom: 104 Poems by Gendun Chopel (University of Chicago, 2009).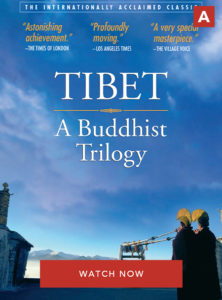 All-Access members have access to the entire catalog of films on the Wisdom Experience. If you haven't seen it, we recommend you watch Tibet: A Buddhist Trilogy, Part 1. Filmed in the Dalai Lama's residence in Dharamsala, North India, and in the re-built Sera Monastery, the second largest monastery of the old Tibet, this opening part of the Trilogy observes the Dalai Lama in his dual role as political leader and spiritual teacher. In an elegant cinematic style, at one with its subject, the film interweaves this personal portrait with an intimately observed exploration of the ways in which the inner knowledge of Tibetan Buddhist culture is developed in the monasteries, through vigorous debate and solitary meditation, and communicated into the lay community.