We're excited to share what's new to the Wisdom Experience this September and hope these resources continue to provide you with moments of inspiration, adventure, and awakening for you. Remember to keep an eye out for the membership level icon in the corner of each image. These mark what level of membership the content is available too. 

During the month of September, The World of Tibetan Buddhism and the film Yangsi are available to Free members.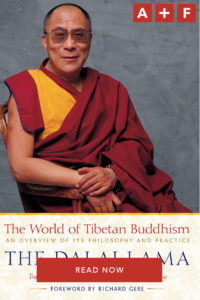 In The World of Tibetan Buddhism, the Dalai Lama delivers a presentation that is both concise and profound, accessible and engaging. As readers explore Tibetan Buddhism more fully than ever before, they will find in His Holiness a great friend and authority.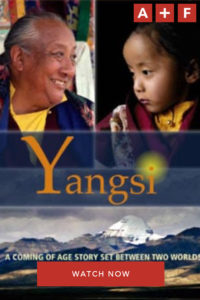 Filmed in large part in the Himalayan kingdom of Bhutan over a period of fourteen years, Yangsi tells a unique coming-of-age story of a young Tibetan boy who is recognized as the reincarnation of Dilgo Khyentse Rinpoche, as it explores the doubts and hesitations—along with the unusual strength of character—of the Yangsi.
Don't forget, you can invite your friends to sign up for a Free membership to join you.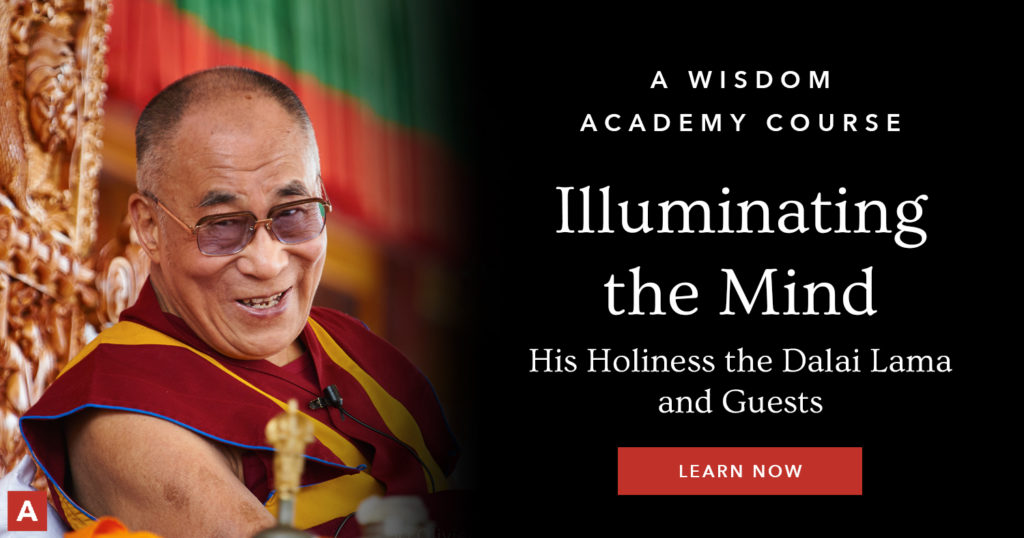 Our All-Access members can already enroll in Illuminating the Mind as part of their membership, and are invited to join the course for its upcoming live run. Study with His Holiness the Dalai Lama and leading scientists, philosophers, contemplatives, as they delve into the nature of the mind. In this Wisdom Academy online course, co-produced with the Mind & Life Institute, you'll find a curated selection of dialogues that explore our evolving understanding of three aspects of mind: attention, perception, and self. While All-Access members can start at any time, we encourage you to join the live run on October 27 and become a member of a group of students who will be progressing through the course together, completing one lesson a week and engaging in forum discussions.

Be sure to register for our upcoming Wisdom Dharma Chats this September!
Join us and Khandro Kunzang Dechen Chodron for a special Wisdom Dharma Chat with host Daniel Aitken on September 14 at 7:00 P.M. by registering here. You'll be able to ask Khandro Kunzang your questions via the Q&A feature during the second half of the event.
Khandro Kunzang has been a devoted student and follower of the Dharma for most of her life. In the early 1990's, she left behind a promising career, family, home and friends, to pursue her practice of the Dharma and became a novice nun in the Drikung Kagyu lineage, studying under Khenchen Konchog Gyaltsen and H.E. Garchen Rinpoche. In 1998 she met Acharya Dawa Chhodak Rinpoche while attending a Dharma healing seminar. Between 1999 and 2009, Khandro Kunzang received the entire cycle of teachings and empowerments of the Rigdzin Sogdrub lineage from Kunzang Dorje Rinpoche, and completed many retreats under his direct supervision.
In 2011, Acharya Dawa Chhodak Rinpoche bestowed the Tri-Don – enthronement ceremony – conferring authority to guide and teach others, and giving her the title of Khandro. Since the passing of Lama Dawa Rinpoche in 2017, Khandro Kunzang divides her time between teaching and traveling tours throughout Europe and Mexico in the winter months; serves as the Executive Director for Saraswati Bhawan, leading retreats and teachings at Phurba Thinley Ling in Lansing, Iowa; oversees the translations and publications of practice texts available on Saraswati Publications; heads the P'hurba Peace Mandala Project International; and offers teachings, guidance and support to students world-wide.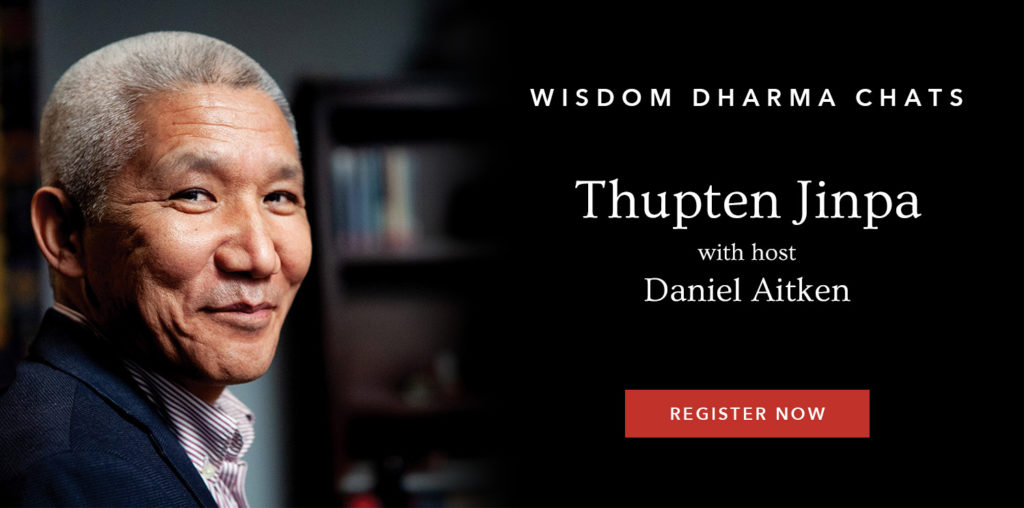 And don't miss out on our Wisdom Dharma Chat Thupten Jinpa taking place on September 21 at 7:00 P.M. He and host Daniel Aitken will be discussing his upcoming course Tsongkhapa's Madhyamaka. Register here, and ask Jinpa your questions via the Q&A feature during the second half of the event.

Discover all of the books in our Reading Room under the "Explore" menu on our website. Books in our Reading Room are available exclusively for Plus and All-Access members.
New and Featured in the Reading Room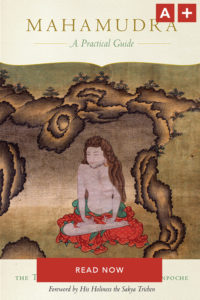 Mahāmudrā: A Practical Guide
His Eminence Zurmang Gharwang Rinpoche
"Gharwang Rinpoche's work serves as a definitive manual, guiding aspiring mahāmudrā students along the complete path, beginning with a clear presentation of the preliminaries, through a detailed presentation of śamatha and vipaśyanā, and concluding with enlightening instructions on the actualization of the result."—from the foreword by His Holiness the Sakya Trichen
Also in Your Reading Room
Exclusively for Plus and All-Access members
New Releases & Back in Stock
The following books were released in August, are available to purchase early on our website, or are now back in stock: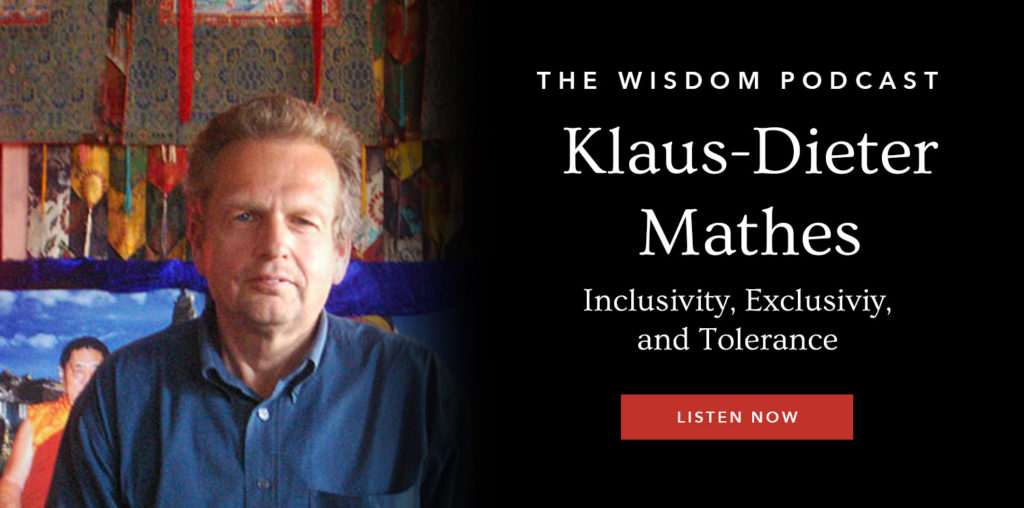 This episode of the Wisdom Podcast features an interview with special guest Prof. Dr. Klaus-Dieter Mathes, Head of the Department of South Asian, Tibetan, and Buddhist Studies at the University of Vienna. Host Daniel Aitken and Klaus-Dieter discuss:
his initial interest in western philosophy and physics, and his journey physically and intellectually to the east;

translating and studying with Khenpo Tsültrim Gyamtso Rinpoche;

Kagyu and Jonang traditions and the Kalachakra Tantra;

emptiness and interpretations of the

shentong

and

rangtong

philosophical views;

perspectives on the philosophical positions of the previous Karmapas;

his new project exploring philosophy in the translation and transmission of the Kalachakra Tantra from India to Tibet;

inclusivity, exclusivity, and tolerance in Buddhist philosophy;

and much more.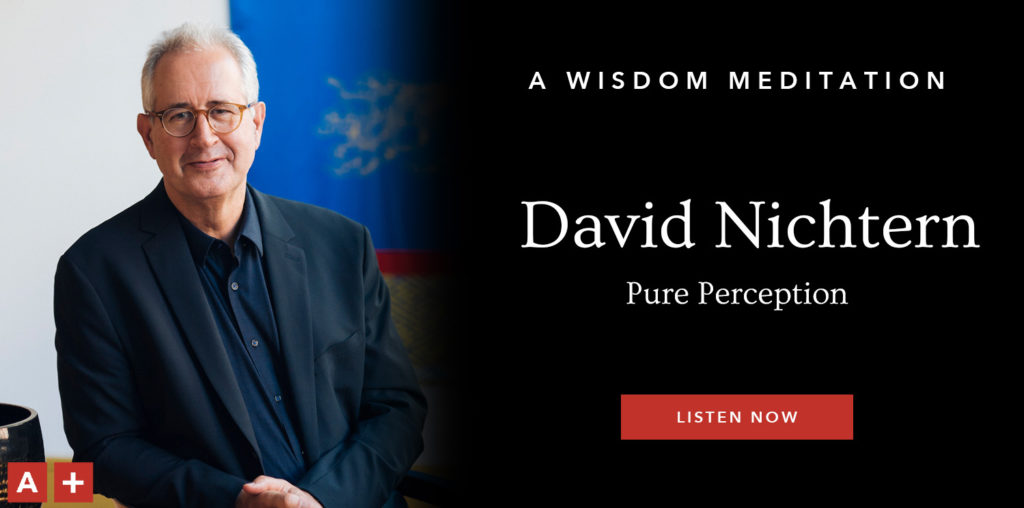 Plus and All-Access members can join author David Nichtern for an hour guided meditation practice that combines awareness and art and delve into how instead of withdrawing from our senses during meditation, we can engage with them and develop a deeper understanding of and appreciation for our whole world. This practice was recorded during Rabkar Wangchuk's Mystery of Life exhibit.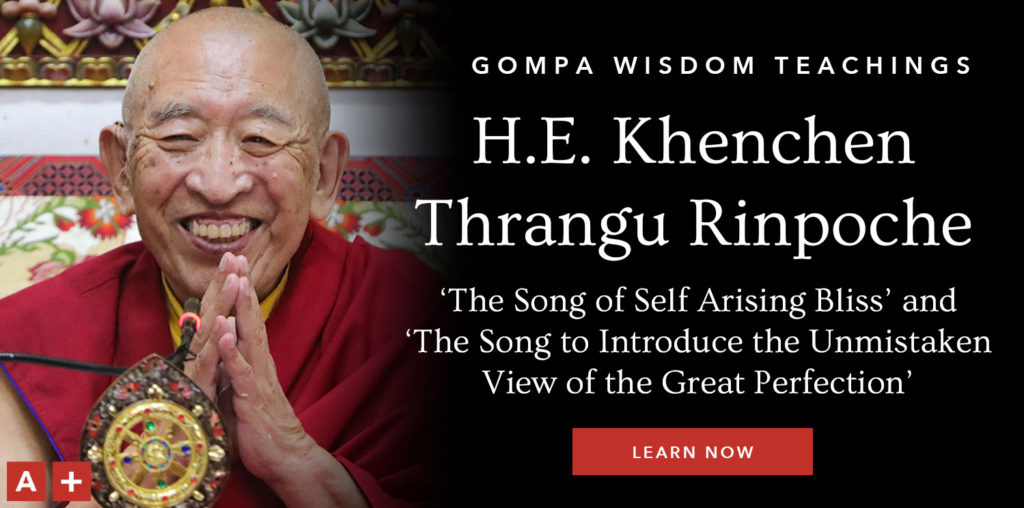 We're excited to share that we've launched our second Gompa Wisdom Teaching. Available to Plus and All-Access members until December 1, our newest Gompa Wisdom Teaching provides a rare opportunity to receive comprehensive teaching from H.E. Khenchen Thrangu Rinpoche on two selected dohas: 'The Song of Self Arising Bliss' and 'The Song to Introduce the Unmistaken View of the Great Perfection' from the collection of Khenpo Gangshar Wangpo. Khenpo Gangshar Wangpo, born in 1925, was a great scholar and a renowned master of the Great Perfection (Dzogchen) teachings. He was the root teacher of H.E. Khenchen Thrangu Rinpoche and Chogyam Trungpa Rinpoche and also one of H.E. Dezhung Rinpoche's teachers. These short texts are direct, easy-to-understand instructions on how to rest and remain in the nature of mind. They include practical and personal advice on how to conjoin view, meditation, and conduct on the path. The teachings are given in Tibetan with translation in English by Khenpo David Karma Choephel.