John Brehm
Wisdom Dharma Chat
Wednesday, October 11, 2023, at 7:00 p.m. EDT
Join us and our special guest, John Brehm, on Wednesday, October 11 at 7:00 PM EDT for a special episode of Wisdom Dharma Chats filmed live in New York City with a live studio audience. During this Wisdom Dharma Chat, host Daniel Aitken and John will discuss his newest poetry volume, Dharma Talk, and much more.
This is a live event which will include both an in-person and Zoom audience. Seats are limited for both so please be sure to register below.  John will offer a few short readings and discuss how poetry can be part of your practice. There will be a short meet and greet after the Wisdom Dharma Chat with John for those in attendance in person.
Register below to join us on Zoom. 
Tickets for the in-person audience are available for a small fee of $5.00, the proceeds of which go entirely to John. To attend this Wisdom Dharma Chat in person, reserve your ticket here. Seats are limited, Please only reserve a ticket if you plan on attending in person. The event will take place at 132 Perry St., New York, NY, 10014.
John Brehm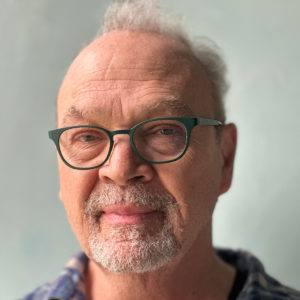 John Brehm is the author of several books of poems, The Poetry of Impermanence, Mindfulness, and Joy and The Dharma of Poetry, Sea of Faith, Help Is On the Way, and No Day at the Beach. He is the associate editor of The Oxford Book of American Poetry and his poems have appeared in Poetry, The Southern Review, New Ohio Review, The Sun, The Gettysburg Review, Gulf Coast, The Writer's Almanac, The Norton Introduction to Literature, Best American Poetry, and many other journals and anthologies. He lives in Portland, Oregon, and teaches for Literary Arts and Mountain Writers Series in Portland and for the Lighthouse Writers Workshop in Denver, Colorado.