After the death of her six-week-old son, Liam, Katie Willis Morton embarked on a courageous search for solace and understanding. The Blue Poppy and the Mustard Seed invites readers to share in her voyage as she travels the world and the landscapes of her own experience. Interweaving what she witnesses—simple rituals like children's baths and picnics, and birth and death rites—with her own recovery and growth, she discovers that the pain she has experienced is both unavoidable and necessary, a pivotal part of the process of healing that can lead to "a victorious kind of joy, of acceptance." In discovering herself, Morton speaks to readers suffering similar tragedies, and indeed to all of us, in an intimate and inspiring story about enduring world-shattering pain and coming out whole.
The Blue Poppy and the Mustard Seed helps us confront the universal truths of love and loss that we all will eventually and inevitably encounter. This book will be a comfort to anyone who has faced a tragic loss, but not only that, it takes us all on a rich journey, through joy, suffering, and ultimately to hope, in a way that is quietly beautiful and, above all, utterly life-affirming.
The Book of Equanimity contains the first-ever complete English language commentary on one of the most beloved classic collections of Zen teaching stories (koans), making them vividly relevant to spiritual seekers and Zen students in the twenty-first century. Continually emphasizing koans as effective tools to discover and experience the deepest truths of our being, Wick brings the art of the koan to life for those who want to practice wisdom in their daily lives.
The koan collection Wick explores here is highly esteemed as both literature and training material in the Zen tradition, in which koan-study is one of two paths a practitioner might take. This collection is used for training in many Zen centers in the Americas and in Europe but has never before been available with commentary from a contemporary Zen master. Wick's Book of Equanimity includes new translations of the preface, main case and verse for each koan, and modern commentaries on the koans by Wick himself.
In an age when the Dalai Lama's image has been used to sell computers, rock stars have used tantra to enhance their image, and for many, Nirvana calls to mind a a favorite band, what does Buddhism mean to twenty-somethings?
Blue Jean Buddha offers real stories about young Buddhists in their own words that affirm and inform the young adult Buddhist experience. This one-of-a-kind book is about the experiences of young people in America-from their late teens to early thirties-who have embraced Buddhism. Thirty-three first-person narratives reflect on a broad range of life-stories, lessons, and livelihood issues, such as growing up in a Zen center, struggling with relationships, caring for the dying, and using marathon running as meditation. Throughout, up-and-coming author Sumi Loundon provides an illuminating context for the tremendous variety of experiences shared in the book.
Blue Jean Buddha was named a finalist in the 2002 Independent Publisher Book Awards (Multicultural Non-Fiction—Young Adult) as well in NAPRA's Nautilus Awards, in the Personal Journey/Memoir/Biography category.
In the classic bestseller, Introduction to Tantra, Lama Yeshe offered a profound and wonderfully clear glimpse into the sophisticated practices of Tibetan Buddhist tantra. This present book, the last major teachings of this great lama, opens up the world of advanced practices for Highest Yoga Tantra initiates in much the same way his earlier work opened up the world of tantra in general.
Following Je Tsongkhapa's (1357-1419 C.E.) text Having the Three Convictions, Lama Yeshe introduces the renowned Six Yogas of Naropa, focusing mainly on the first of these six, the practice of inner fire (tummo). Mastery of inner fire quickly brings the mind to its most refined and penetrating state—the experience of clear light, an extra-ordinarily powerful state of mind that is unequaled in its ability to directly realize ultimate reality.
Lama Yeshe felt that twentieth-century Westerners could easily grasp the often misunderstood ideas of this esoteric tradition: "We really need tantra these days because there is a tremendous explosion of delusion and distraction.and we need the atomic energy of inner fire to blast us out of our delusion."
Lama Yeshe's aim was for his students to actually taste the experience of inner fire rather than merely gain an intellectual understanding. Lama's own realization of the transformative power of these practices comes through, inspiring his students to discover for themselves their own capacity for inexhaustible bliss.
---
Read Tsongkhapa's biography at the Treasury of Lives.
Regarded as the "crown jewel of the Himalayas," the Kingdom of Bhutan is the last remaining independent country to support Buddhism as the official state religion. Photographed over the course of three years, Bhutan: Land of the Thunder Dragon transports us to colorful festivals and religious traditions, continuing to the remote communities along the roof of the world. This book encompasses a wide range of landscape, portrait, and editorial photographs sure to impress and please any reader interested in travel, photography, and/or Himalayan culture.
A compelling question for people of faith today is how to remain committed to one's own religious tradition while being open to the beauty and truth of other religions. For example, some fear that Buddhism is a threat to Western faith traditions and express grave doubts about interreligious and cross-cultural encounters. Yet, many who have actually broadened their experience profess to have developed a deeper understanding of and a deeper commitment to their tradition of origin.
This is what makes Beside Still Waters: Jews, Christians, and the Way of the Buddha such a new and meaningful contribution. Rather than offering research or lectures, Beside Still Waters takes a deeply personal approach, allowing the reader to delve into the individual experiences of fourteen Jews and Christians whose encounters with Buddhism have truly impacted their sense of religious identity.
As Jack Miles, author of God: A Biography, says in the book's foreword, "The Buddhist presence in the religious world is far larger than a head-count of Buddhists can reveal." Beside Still Waters upholds this point by way of the diverse and eloquent authors who lend their perspective in its pages; these include Sylvia Boorstein, John B. Cobb, Norman Fischer, Ruben Habito, and other important members of the Jewish, Christian, Buddhist, and scholarly communities. Their collected anecdotes and interviews amount to an unprecedented and enduring work, sure to deepen our ability to understand each other, and therefore, ourselves.
"The practice of purification is one of the most important solutions to life's problems."—Lama Zopa Rinpoche
Common to all four traditions of Tibetan Buddhism, the practice of Vajrasattva is used to purify negative karma, illness, and obstacles to spiritual development. Lama Yeshe, the inspirational teacher who strongly influenced the development of Buddhism in the West, found that the practice of Vajrasattva brought dramatic results for his Western students. Becoming Vajrasattva is a complete guide to this purification practice, providing instruction on the method, commentary on the traditional texts, and insight into tantra. Also included is an entire section of complete retreat instructions—indispensable reading material for anyone undertaking a retreat in the Tibetan tradition.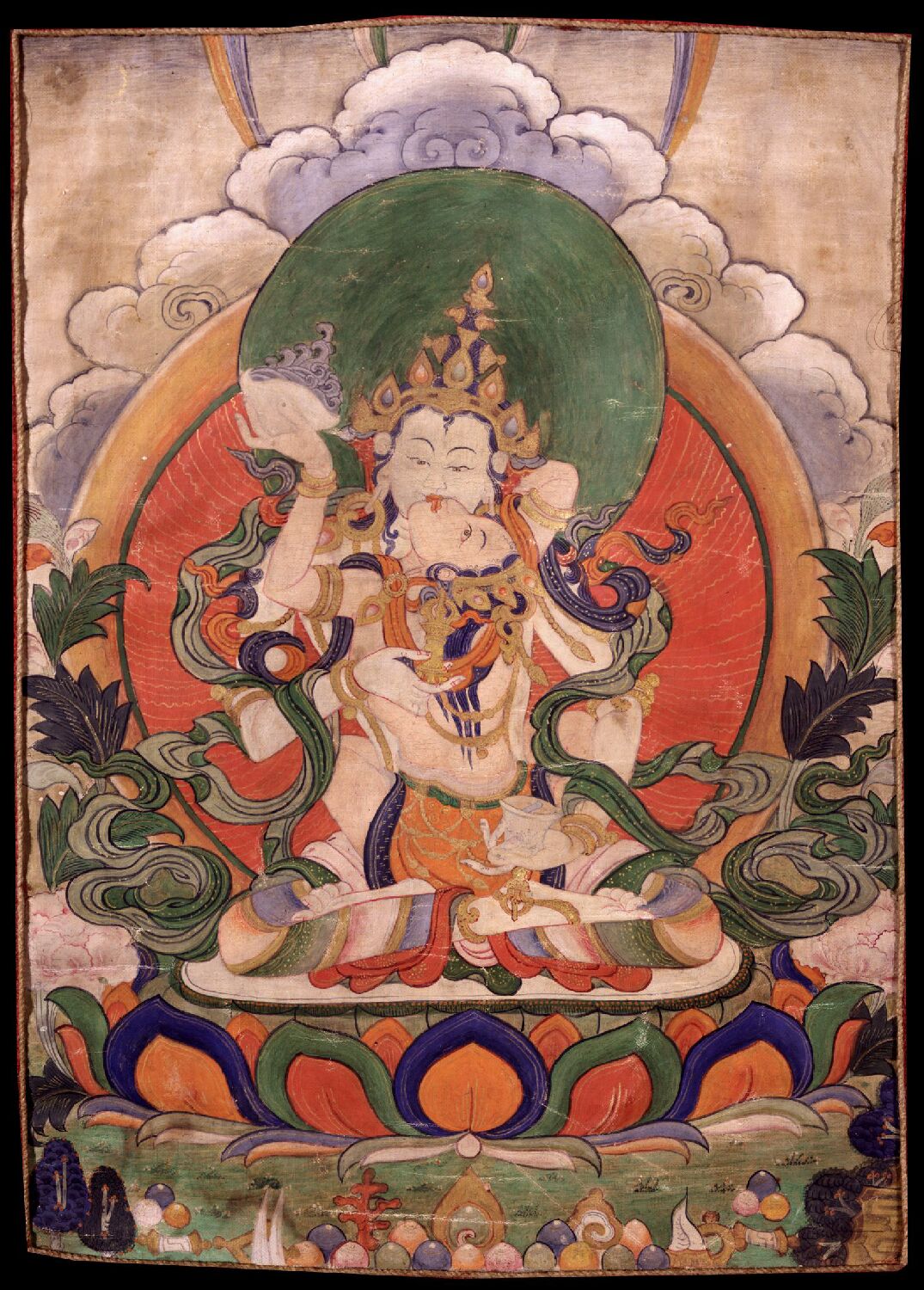 Not only was Lama Yeshe one of the most beloved Tibetan Buddhist masters of the late twentieth century, he was also a remarkably effective teacher and communicator. In Becoming the Compassion Buddha, just as he did with his bestselling Introduction to Tantra, he once again demonstrates his extraordinary ability to present practices that once were considered arcane or hidden in a way that is clear and understandable to the general reader.
In these pages, Lama Yeshe guides readers through the tantric practice of Avalokiteshvara, the Buddha of Compassion, basing his instructions on a text written by His Holiness the Dalai Lama at age nineteen. He gives special emphasis to mahamudra, the emptiness of one's own mind, and demystifies these esoteric techniques, clearly showing them for what they are: highly developed psychology. Throughout, Lama Yeshe presents his approachable teachings by drawing on examples from daily life and introducing meditation practices that all can follow. Becoming the Compassion Buddha is an extraordinary book that opens new doors for countless readers.
What would happen if, instead of bolting your doors against the intrusion of demons, you invited them in?
Bad Dog! is a vivid testament to the unforeseen love, beauty, and redemption discovered in the most difficult times and places. It reads like a collection of closely linked short stories (think JD Salinger) but is in fact a work of literary nonfiction (think Robert Fulgham, or Augusten Burroughs). Bad Dog! will appeal to anyone who has fallen into dark places and wants to climb back into the light.
With quietly crafted poetic language of a quality rarely seen in spiritual books, Lin Jensen tells the stories of his remarkably difficult life: his tumultuous early years on a struggling Midwestern turkey farm, his failed marriage, and the search for meaning that led him eventually to become a Zen teacher. The raw and earthy lessons of Bad Dog! cut to the quick with an understated power, and the reader is left at the end of each chapter subtly transformed, able to reflect more deeply and more fruitfully on the struggles of our own lives. Lin Jensen's writing has rare poetic and literary merit. 
Lin Jensen received the Best Nonfiction/Spiritual Book award from Today's Librarian for his previous book, Uncovering the Wisdom of the Heartmind. He has taught writing in various colleges and universities for over twenty years, and continues to teach Buddhist ethics and practices at Chico State University. He is the founding teacher and senior teacher emeritus of the Chico Zen Sangha, in Chico, California, where he lives with his wife.
An Elephant Journal "Best Reads of 2010" selection.
This inspiring tale reminds us that no one can be truly at peace unless all beings have a chance for peace, freedom, and happiness. The Banyan Deer is a wonderful, heart-warming gift for anyone who loves a great story. This beautiful hardcover edition will delight both adults and children alike.
Awesome Nightfall: The Life, Times, and Poetry of Saigyō captures the power of Saigyō's poetry and this previously overlooked poet's keen insight into the social and political world of medieval Japan. It also offers a fascinating look into the world of Japanese Buddhism prior to the wholesale influence of Zen.
Mother Theresa. The Dalai Lama. Nelson Mandela. Gandhi. Some admire such figures from afar and think, "How special they are; I could never be like that." But, as John Makransky has learned, the power of real and enduring love lies within every one of us. Awakening Through Love is his guide to finding it.
In Awakening Through Love, he pioneers new ways of making Tibetan meditations of compassion and wisdom accessible to people of all backgrounds and faiths. Drawing from Tibetan teachings of compassion and the Dzogchen teachings of innate wisdom, and using plain, practical instruction, he helps readers uncover the unity of wisdom and love in the very nature of their minds. Then Lama John describes how to actualize those qualities in every aspect of family life, work, service and social action.
An mp3 audio file of guided meditations by Lama John Makransky is also available to accompany his book. You can download the audio file at foundationforactivecompassion.com/audios-videos-texts.
A Spirituality & Practice "Best Spiritual Books of 2010" winner.
Everyone appreciates kindness. A smile, a few friendly words, a show of concern when we're troubled or feeling unwell, an offer of help—gestures of kindness like these brighten our day and ease whatever sadness we may feel in our hearts. Feeling that "someone cares" fulfills a very deep need that we all have. And just as we appreciate other people being kind to us, others appreciate it when we are kind to them. That is why it is important to learn to be kind, because it will help make our relationships and interactions with others more satisfying and less problematic.
But it's not always easy to be kind. Sometimes our hearts are filled with anger, jealousy, or pride, and being kind is the last thing we feel like doing. Or we get so caught up in our work and responsibilities that we find no time to think of others and their needs, no time to be kind and gentle. However, these problems can be remedied. The Buddhist tradition offers a wealth of methods that can be used to overcome whatever prevents us from being kind and gentle. 
Some of these methods are explored and explained in this book—in a way that will allow you to practice them in your daily life. Awakening the Kind Heart offers powerful and inviting meditation techniques to activate the heart of kindness within us all—a modern and motivating interpretation of traditional and powerful practices.
As featured in Psychology Today.
Meditation offers, in addition to its many other benefits, a method for achieving previously inconceivable levels of concentration. Author B. Alan Wallace has nearly thirty years' practice in attention-enhancing meditation, including a retreat he performed under the guidance of the Dalai Lama. An active participant in the much-publicized dialogues between Buddhists and scientists, Alan is uniquely qualified to speak intelligently to both camps, and The Attention Revolution is the definitive presentation of his knowledge.
Beginning by pointing out the ill effects that follow from our inability to focus, Wallace moves on to explore a systematic path of meditation to deepen our capacity for deep concentration. The result is an exciting, rewarding "expedition of the mind," tracing everything from the confusion at the bottom of the trail to the extraordinary clarity and power that come with making it to the top. Along the way, the author also provides interludes and complementary practices for cultivating love, compassion, and clarity in our waking and dreaming lives.
Attention is the key that makes personal change possible, and the good news is that it can be trained. This book shows how.
Powerful and life-affirming, this watershed volume brings together the voices of pioneers in the field of contemplative care—from hospice and hospitals to colleges, prisons, and the military. Illustrating the day-to-day words and actions of pastoral workers, each first-person essay in this collection offers a distillation of the wisdom gained over years of compassionate experience. The stories told here are sure to inspire—whether you are a professional caregiver or simply feel inclined toward guiding, healing, and comforting roles. If you are inspired to read this book, or even one touching story in it, you just might find yourself inspired to change a life.
Shikantaza—or "just sitting"—is one of the simplest, most subtle forms of meditation, and one of the most easily misunderstood. This peerless volume brings together a wealth of writings, from the Buddha himself to Bodhidharma and Dogen and many of modern Zen Buddhism's most influential masters, all pointing directly to the heart of this powerful practice. Edited by one of America's pre-eminent Zen teachers, this book is a rich resource for wisdom seekers and scholars alike.
Whether mere bumps in the road or genuine crises, we live in a world of unwanted events that no willpower can prevent. In The Art of Disappearing, Ajahn Brahm helps us learn to abandon the headwind of false expectations and follow instead the Buddha's path of understanding. Releasing our attachment to past and future, to self and other, we can directly experience the natural state of serenity underlying all our thoughts and discover the bliss of the present moment. In that space, we learn what it is to disappear. Ajahn Brahm, an unparalleled guide to the bliss of meditation, makes the journey as fun as it is rewarding.
The Art of Disappearing, comprised of a series of teachings Ajahn Brahm gave to the monks of Bodhinyana Monastery, where he serves as abbot, offers a unique glimpse into the mind of one of contemporary Buddhism's most engaging figures.
Dzogchen, the Great Perfection, is the highest meditative practice of the Nyingma School of Tibetan Buddhism. Approaching the Great Perfection looks at a seminal figure of this lineage, Jigme Lingpa, an eighteenth-century scholar and meditation master whose cycle of teachings, the Longchen Nyingtig, has been handed down through generations as a complete path to enlightenment. Ten of Jigme Lingpa's texts are presented here, along with extensive analysis by van Schaik of a core tension within Buddhism: Does enlightenment develop gradually, or does it come all at once? Though these two positions are often portrayed by modern scholars as entrenched polemical views, van Schaik explains that both tendencies are present within each of the Tibetan Buddhist schools. He demonstrates how Jigme Lingpa is a great illustration of this balancing act, using the rhetoric of both sides to propel his students along the path of the Great Perfection.
Maitreya's Ratnagotravibhāga, also known as the Uttaratantra, is the main Indian treatise on buddha nature, a concept that is heavily debated in Tibetan Buddhist philosophy. In A Direct Path to the Buddha Within, Klaus-Dieter Mathes looks at a pivotal Tibetan commentary on this text by Gö Lotsāwa Zhönu Pal, best known as the author of the Blue Annals. Gö Lotsāwa, whose teachers spanned the spectrum of Tibetan schools, developed a highly nuanced understanding of buddha nature, tying it in with mainstream Mahāyāna thought while avoiding contested aspects of the so-called empty-of-other (zhentong) approach. In addition to translating key portions of Gö Lotsāwa's commentary, Mathes provides an in-depth historical context, evaluating Gö's position against those of other Kagyü, Nyingma, and Jonang masters and examining how Gö Lotsāwa's view affects his understanding of the buddha qualities, the concept of emptiness, and the practice of mahāmudrā.
"Do not wish for gratitude.
Never strike at the heart.
Now if you die, you will have no regrets."
          —The Seven-Point Thought Transformation
Like wise old friends, two Tibetan masters offer down-to-earth advice for cultivating compassion, wisdom, and happiness in every situation. Based on practical Buddhist verses on "thought training" (lojong), Advice from a Spiritual Friend teaches how to develop the inner skills that lead to contentment by responding to everyday difficulties with patience and joy.
Following Stephen Batchelor's introduction to the Kadamapa tradition that gave rise to these earthy, pithy instructions, Part One is a commentary by Geshe Dhargyey to Atisha's (982-1054) Jewel Rosary of a Bodhisattva. Part Two includes a commentary by Geshe Rabten to the famous Seven-Point Thought Transformation.
First published in 1977, Advice from a Spiritual Friend is a Wisdom classic that has enriched readers in many editions over the years. As Batchelor says in his introduction, "These teachings are as applicable today as they were when Atisha first introduced them to Tibet."
---
Read the biographies of Chekawa Yeshe Dorje and Atisha at the Treasury of Lives.