Ajahn Buddhadasa Bhikkhu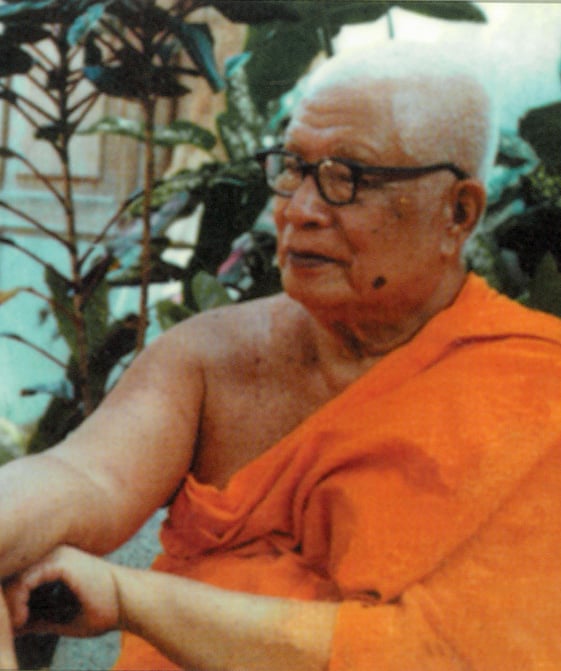 Ajahn Buddhadasa (1906–93) is perhaps the most influential Buddhist teacher in the history of Thailand. In 1932 he founded Suan Mokkhablarama, the first modern forest monastery in Thailand. During his lifetime he was given eight honorary doctorates by Thai universities. Since the 1960s his work helped inspire a new generation of socially concerned individuals both in Thailand and throughout the world. Buddhadasa is known for his "radically conservative" re-grounding of Theravada teaching in the suttas rather than commentaries. The story of his early life is included in Sons of the Buddha.
Books, Courses & Podcasts
Mindfulness with Breathing
Any practitioner, after meditating for some time, inevitably wonders what meditation method the historical Buddha Shakyamuni himself used while beneath the Bodhi Tree. Many people understand that prior to his realization, Shakyamuni Buddha studied with many of the great yogis of his time, but most do not know what method he ultimately found leads most directly to nirvana. In Ajahn Buddhadasa Bhikkhu's book, Mindfulness With Breathing, the Thai meditation master provides practitioners with penetrating insights into the Ānāpānasati Sutta, the canonical text which many believe is the most direct transmission of Shakyamuni Buddha's breath meditation methods. Combined with a concise translation of the sutta itself, Mindfulness with Breathing is one of the best guides to Buddhist meditation practice available in the English language.
Heartwood of the Bodhi Tree
In Heartwood of the Bodhi Tree, Buddhadasa Bhikkhu presents in simple language the philosophy of voidness, or sunnata, that lies at the heart of the Buddhism. By carefully tying voidness to ethical discipline, Buddhadasa provides us clear and open grounds to reflect on the place of the philosophy in our lives. With his ecumenical, stimulating, and enthusiastically engaged approach to reading the Buddha's teaching in full flourish, Ajahn Buddhadasa transforms the jungle of philosophy into a glade as inviting as the one in which he famously taught.
Under the Bodhi Tree
Under the Bodhi Tree takes us back to the principles at the heart of Buddha's teachings—conditionality and dependent coarising. Buddhadasa Bhikkhu makes the case for dependent coarising as a natural law, and from there builds a compelling presentation of Buddhist philosophy, meditation, and practice. Basing himself squarely on the Buddha's own words as preserved in the Pali Canon, he brings clarity and simplicity to what is typically a thorny philosophical knot. By returning dependent coarising to its central place in Buddhist theory and practice, Buddhadasa provides perspective on the Buddha's own insights and awakening.
Under the Bodhi Tree is another excellent entry from one of the most renowned Buddhist thinkers of modern times. For students who wish to study further, a companion guide is available from liberationpark.org.
Translated and edited by Santikaro.