Ama Adhe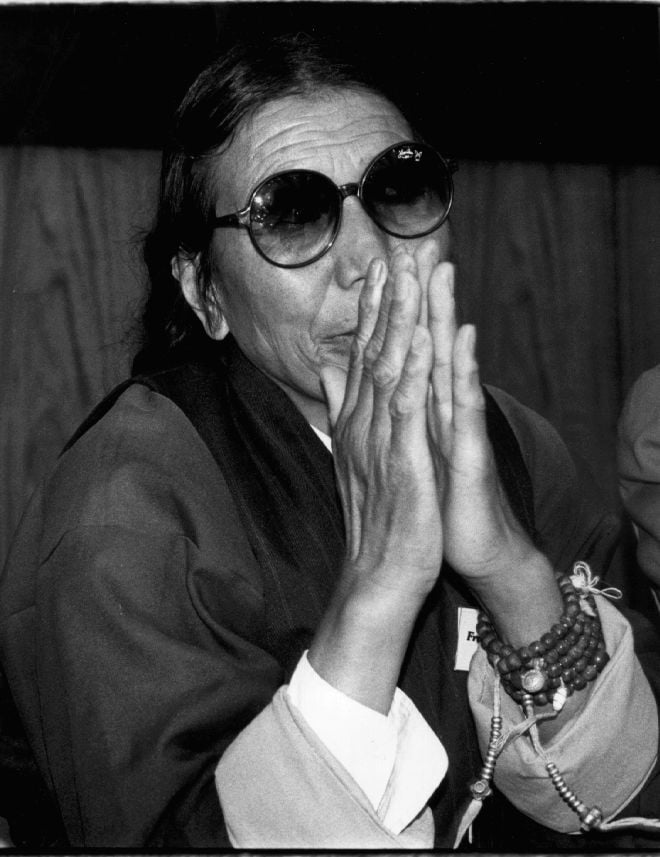 Ama Adhe Tapontsang is a native of the Kham region of eastern Tibet, where she spent a happy childhood, and is an activist dedicated to securing the much-needed freedom of her country. Imprisoned for twenty-seven years for her resistance activities following the invasion of her country by the Chinese Communists in the 1950s, she faced inhuman torture and deprivation. Following her release, she left in 1987 for India, where she now lives in Dharamsala. The Voice That Remembers is the story of her life.
Books, Courses & Podcasts
The Voice That Remembers
When Adhe Tapontsang—or Ama (Mother) Adhe, as she is affectionately known—left Tibet in 1987, she was allowed to do so on the condition that she remain silent about her twenty-seven years in Chinese prisons. Yet she made a promise to herself and to the many that did not survive: she would not let the truth about China's occupation go unheard or unchallenged.
The Voice That Remembers is an engrossing firsthand account of Ama Adhe's mission and a record of a crucial time in modern Tibetan history. It will forever change how you think about Tibet, about China, and about our shared capacity for survival.