Barbara Bonner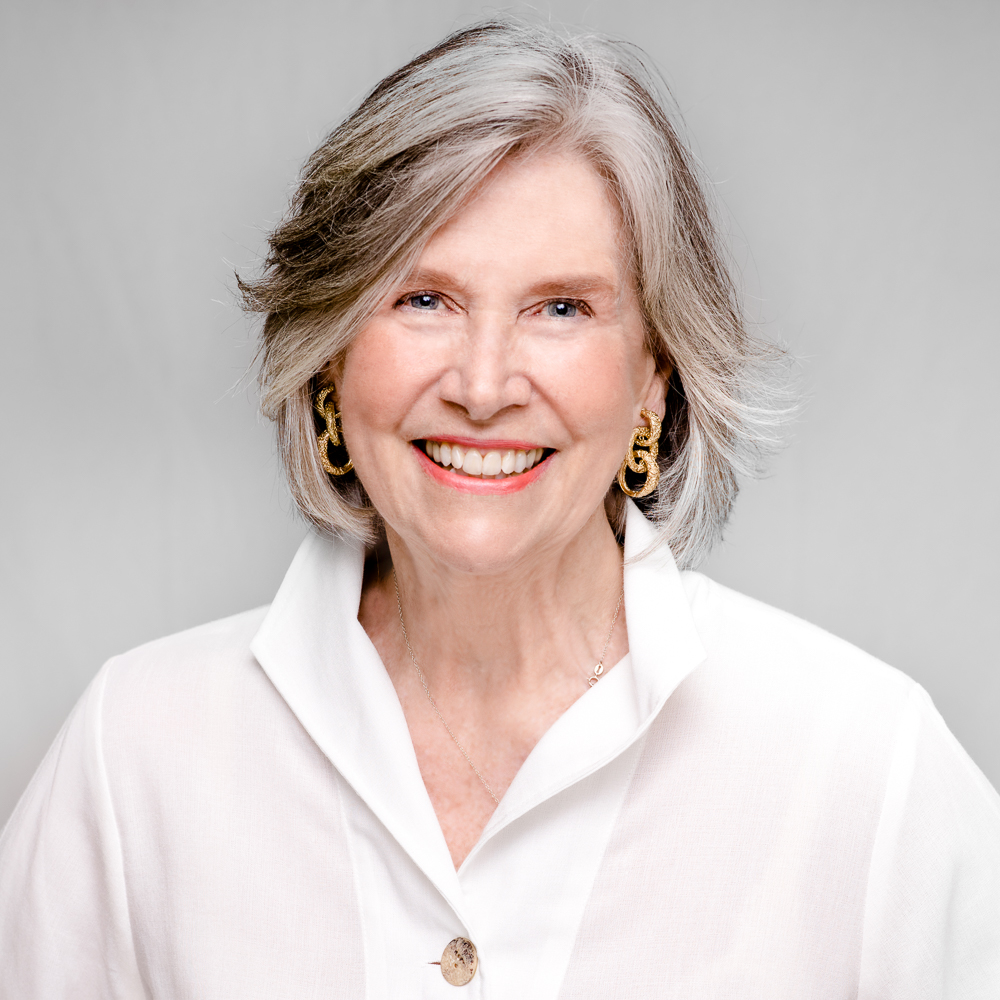 After starting her professional life as an art historian, Barbara Bonner has devoted her career to nonprofit management, fundraising and philanthropy. In New York she held leadership positions in three of the city's distinguished museums. She then served as Vice President of Bennington College and of the Kripalu Center for Yoga and Health. Since 2009 she has had her own consulting company that helps nonprofit organizations transform their board leadership and philanthropic support. In addition, Barbara has served on ten nonprofit boards, most recently as Board Chair of The Barre Center for Buddhist Studies. Several years ago she started a major fund for helping women with cancer in her region. After 30 years in New York City, Barbara now lives in a converted barn in the Berkshire hills of Western Massachusetts.
Her first book, Inspiring Generosity, was published in 2014; her second book, Inspiring Courage, was published in 2017. Barbara has spoken widely on the subjects of generosity and leadership and is a frequent contributor to The Huffington Post.
Praise for Barbara's Books
Praise for Inspiring Generosity
"I am amazed every day by the stories of people around the world who give of themselves to help others. Inspiring Generosity is a beautiful book."
—President Bill Clinton
"This book serves as a reminder of the kindness of the American people, and we are grateful for your support of our shared vision for our Nation's future."
—President Barack Obama and First Lady Michelle Obama
"A thoughtful presentation."
—Pope Francis
"This book is a great act of generosity on Barbara Bonner's part, opening your hand, your heart, and your life in new and unexpected ways. Read it and you will love it!"
—Robert A. F. Thurman, Columbia University
Praise for Inspiring Courage
"Inspiring Courage touches the heart and fills you with spirit."
—Jack Kornfield, author of A Path With Heart
"Barbara Bonner brings together stories, poems, and quotes about courage in a wonderful way that reveals the power, coherence and variety in our collective, indeed global, voices of courage. Inspiring Courage is an inspiration!"
—Sharon Salzberg, author of Lovingkindness and Real Happiness
"Courage is a timeless strength, and particularly relevant in these turbulent times. Barbara Bonner, once again, weaves together inspiring stories, poems and words of wisdom from a wide range of courageous beings.  This wonderful book uplifts the heart and helps us engage more passionately with our lives and the world."
—Joseph Goldstein, author of Mindfulness: A Practical Guide to Awakening
"In this beautifully presented book, you will find illustrations of courage that enliven your own capacity to live, serve, savor and love without holding back."
—Tara Brach, author of Radical Acceptance and True Refuge
Books, Courses & Podcasts
Inspiring Generosity
The desire to act generously arrives like uninvited guest, unexpectedly, like a lightning bolt, in a mere moment. A gesture, a news story, a quotation in a book, a passing remark can change everything. For many, that moment is enough for generosity to move into their hearts and minds and become central to their lives.
This book will help readers open their hearts to the power of their own innate generosity, their desire to make a difference in the world, to help make someone's day a little brighter or their world a bit more secure. It will kindle a spark in readers' hearts that moves them into the sunshine of a more generous life. If one life is more generous, we all prosper. That is one of generosity's most wonderful qualities: it is utterly contagious.
Barbara Bonner's Inspiring Generosity is an invitation to savor a sampling of the very best inspirations on the subject of generosity. It includes fourteen contemporary stories of "generosity heroes" whose lives have been transformed by the power of generosity. Sprinkled throughout these stories are writings, poems, and quotes from Shakespeare, Hafiz, Emily Dickinson, George Eliot, Wendell Berry, Sharon Olds, Naomi Shibab Nye, Donald Justice, Winston Churchill, Mother Teresa, Maya Angelou, Gandhi, Dr. Martin Luther King, Jr., John Steinbeck, James Joyce, Leo Tolstoy, Walt Whitman, Henry David Thoreau, Goethe, Seneca, Albert Schweitzer, Anne Frank, and many others.
Inspiring Courage
How can we manage to move forward in the face of hardship, when the odds aren't in our favor? In Inspiring Courage Barbara Bonner offers us a beautiful companion to the challenges of daily life—a book of inspiration and a resource for finding strength when the very notion of courage seems unfathomable. This collection of quotations, poetry, and uplifting accounts of ordinary acts of life-changing courage—often in the face of fear—are carefully selected to open us up to living life fully, from a place of strength and love.
In this book we are inspired to all kinds of courage: courage to live a human life, courage to face disaster, and courage to help an ailing world. Included are stories of ordinary people who have faced illness, loss, and discrimination, and taken on political challenges and the environmental crisis. Selected poems and quotations include figures like Martin Luther King, Jr., Mark Twain, the Buddha, Maya Angelou, Rainer Maria Rilke, Pema Chodron, Rumi, Wendell Berry, Ralph Waldo Emerson, and many more.
Inspiring Forgiveness
Sometimes forgiveness can feel unfathomable, unreachable, or even just plain wrong. Inspiring Forgiveness throws wide open the doors of possibility within the human heart with the wise words of philosophers, writers, poets, and great thinkers from across centuries and continents. Each offering can serve as a guidepost along the path to bringing greater forgiveness into our lives. This book also tells the stories of real-world people—from the Dalai Lama to Congressman John Lewis and more—whose lives were changed forever by forgiveness, including for themselves. Just bearing witness to these experiences can itself be transformative.
One wise teacher quoted in this book, Pema Chödrön, offers a simple practice for cultivating forgiveness: "First we acknowledge what we feel—shame, revenge, embarrassment, remorse. Then we forgive ourselves for being human. Each moment is an opportunity to make a fresh start." This book is a collection of those moments.
Barbara Bonner's Inspiring Forgiveness consists of twelve true stories of people who have endured great pain at the hands of others and have found a way to open themselves to forgiveness in its many forms. Each story is followed by extraordinary poems that speak to forgiveness, and the book contains a collection of over 100 inspiring quotations.