C. W. Huntington Jr.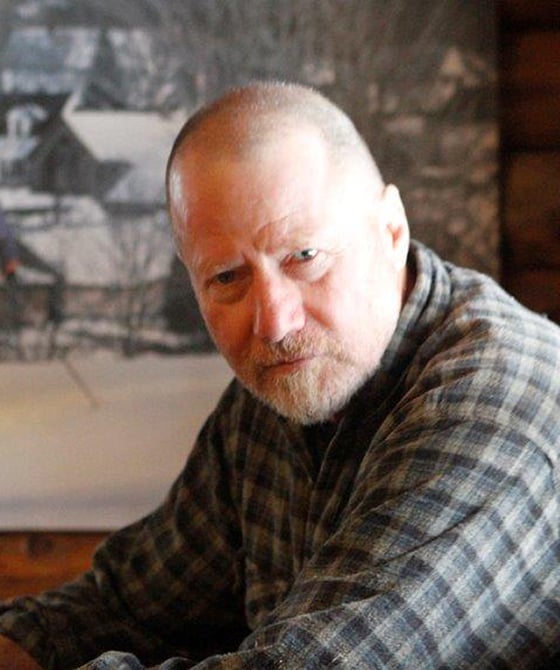 C. W. "Sandy" Huntington Jr. was born February 24, 1949, and grew up in East Lansing, Michigan, walking distance from Michigan State University, where he later attended college. He earned his PhD in Asian Languages and Cultures at the University of Michigan under the guidance of Luis Gómez, training in Sanskrit with Madhav Deshpande and then, while living in India (1976–79), with Ambika Datta Upadhyaya and Ram Shankar Tripathi. Sandy would return to India, especially Banaras, many times during his life; for him it was a second home.
Sandy first taught at Antioch College's Buddhist Studies in India program, then at the University of Michigan and Denison College, before joining the faculty at Hartwick College in Oneonta, New York. There he inspired undergraduates for more than two decades, receiving numerous awards for teaching.
As a scholar, Sandy urged his colleagues in Buddhist philosophy to reflect on their hermeneutical assumptions. His provocative critiques were marked by unusual creativity; he not only deconstructed old ways of reading but also offered new ones. This is evident in his seminal work on Chandrakirti's Madhyamakavatara, which was published as The Emptiness of Emptiness (Hawaii UP, 1989). Sandy was also a gifted writer for non-academic audiences, making philosophical ideas accessible and rendering them with literary flair, as with his acclaimed novel, Maya (Wisdom Publications, 2015).
Sandy passed away peacefully on July 19, 2020, following a six-month struggle with pancreatic cancer. He is survived by Liz, his beloved wife of thirty-five years, and their two children, Sam and Katie.
Books, Courses & Podcasts
Maya
It is 1975 and India is in turmoil. American Stanley Harrington arrives to study Sanskrit philosophy and escape his failing marriage. When he finds himself witness to a violent accident, he begins to question his grip on reality.
Maya introduces us to an entertaining cast of hippies, expats, and Indians of all walks of life. From a hermit hiding in the Himalayan jungle since the days of the British Raj, to an accountant at the Bank of India with a passion for Sanskrit poetry, to the last in a line of brahman scholars, Stanley's path ultimately leads him to a Tibetan yogi, who enlists the American's help in translating a mysterious ancient text.
Maya, literally "illusion," is an extended meditation on the unraveling of identity. Filled with rich observations and arresting reflections, it mines the porous border between memory and imagination.
What I Don't Know about Death
In the winter of 2020 a renowned scholar of Asian religions, lifelong meditator, and novelist accustomed to vigorous health received a terminal diagnosis. By summer his cancer had run its course. In the short time in between, C. W. "Sandy" Huntington faced his own impending death, leading him to reconsider the teachings and practices, as well as philosophy and literature, he had spent a lifetime pursuing. In this, his last book, you'll join Sandy as he traverses the gap between knowledge and true wisdom. 
"Sandy Huntington urges his readers to face up to life's fragility as well as its many gifts. Written with elegance and verve, What I Don't Know about Death is a deep meditation on what it means both to wake up to and to let go of life. Drawing on his lifelong engagement with Buddhism, Huntington remains a consummate teacher who demands intellectual honesty, humility, and compassion from his readers no less than from himself. This book is an intellectual and spiritual offering to Huntington's students, past and future."
—Leora Batnitzky, Ronald O. Perelman Professor of Jewish Studies and professor of religion, Princeton University 
"What I Don't Know about Death is a deeply personal, intellectually rigorous, and philosophically profound exploration of death, and in particular of Sandy's own death, which he faced with exemplary grace, honesty, and clarity as he wrote this book. This is a gift of remarkable beauty that can open our hearts and minds to this most difficult topic. Read it and weep, with tears of grief, gratitude, and illumination."
—Jay L. Garfield, Smith College and the Harvard Divinity School