Dechen Rochard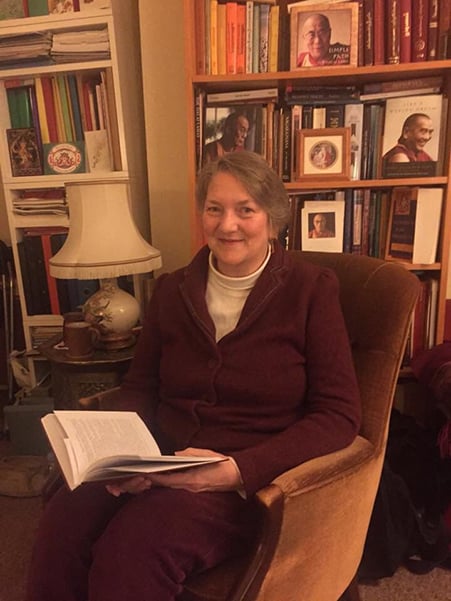 Dechen Rochard has a B.A. (Hons) in Philosophy (University of London) and a PhD in Buddhist philosophy (University of Cambridge). She also completed a traditional ten-year study program in Buddhist Philosophy at the Institute of Buddhist Dialectics (Dharamsala, India). She is currently working for The Dalai Lama Trust translating texts.
Books, Courses & Podcasts
Science and Philosophy in the Indian Buddhist Classics, Vol. 2
This, the second volume in the Science and Philosophy in the Indian Buddhist Classics series, focuses on the science of mind. Readers are first introduced to Buddhist conceptions of mind and consciousness and then led through traditional presentations of mental phenomena to reveal a Buddhist vision of the inner world with fascinating implications for the contemporary disciplines of cognitive science, psychology, emotion research, and philosophy of mind. Major topics include:
The distinction between sensory and conceptual processes and the pan-Indian notion of mental consciousness
Mental factors—specific mental states such as attention, mindfulness, and compassion—and how they relate to one another
The unique tantric theory of subtle levels of consciousness, their connection to the subtle energies, or "winds," that flow through channels in the human body, and what happens to each when the body and mind dissolve at the time of death
The seven types of mental states and how they impact the process of perception
Styles of reasoning, which Buddhists understand as a valid avenue for acquiring sound knowledge
In the final section, the volume offers what might be called Buddhist contemplative science, a presentation of the classical Buddhist understanding of the psychology behind meditation and other forms of mental training.
To present these specific ideas and their rationale, the volume weaves together passages from the works of great Buddhist thinkers like Asaṅga, Vasubandhu, Nāgārjuna, Dignāga, and Dharmakīrti. His Holiness the Dalai Lama's introduction outlines scientific and philosophical thinking in the history of the Buddhist tradition. To provide additional context for Western readers, each of the six major topics is introduced with an essay by John D. Dunne, distinguished professor of Buddhist philosophy and contemplative practice at the University of Wisconsin. These essays connect the traditional material to contemporary debates and Western parallels, and provide helpful suggestions for further reading.