Dick Allen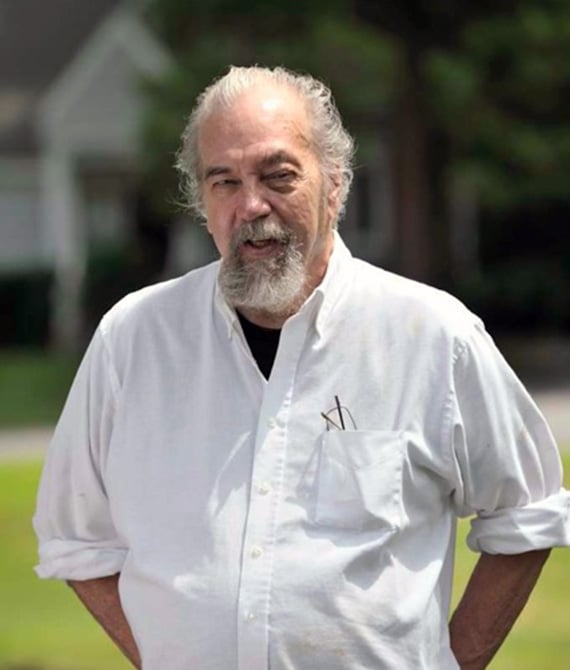 Dick Allen (b. 1939) is variously known as a mystical poet, a Zen Buddhist poet, a poet concerned with the turn of the 21st century, a poet of contemporary science, and a poet whose style ranges from formal to free verse. Having published 8 volumes of poetry and numerous poems in publications such as The New Yorker, The Atlantic Monthly, The Hudson Review, and The American Poetry Review, Allen has served as Connecticut's State Poet Laureate for five years and has won prizes and praise for his poetry nationwide. With his wife Lori, also a writer, Dick Allen lives, writes, and takes walks besides Thrushwood Lake in Trumbull, CT.
Books, Courses & Podcasts
Zen Master Poems
Frisbees, Johnny Cash, and lonely railroad crossings: All coexist with Zen Buddhism's traditional imagery of cherry blossoms and mountain landscapes in Zen Master Poems. This collection of one-page readings, meditations, admonitions, and observations evokes calm, reflection, and humor for readers and seekers on every path.
Zen Master Poems is from Dick Allen, author of eight acclaimed poetry volumes — and the 2010-2015 Connecticut Poet Laureate. Allen gives full expression to his lifetime interest in Zen Buddhism for the first time here.
Although accessible for readers of all traditions, Zen Master Poems also contains elements that will challenge those already familiar with Buddhist literature. The poems are alternately serious and whimsical, seamlessly blending East with West.
Featuring titles like a "Cat Named Zen" and images like Jack Kerouac watching lightning strike, these lovely and mysterious poems are sure to stick with you. While it pays tribute to Han-Shan's famous Cold Mountain Poems, the voice here is truly Allen's own.