Francesca Fremantle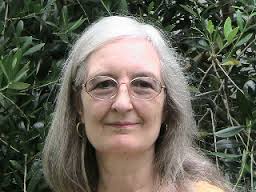 Francesca Fremantle is a scholar and translator of Sanskrit and Tibetan works of Hindu and Buddhist tantra, and was a student of Chögyam Trungpa for many years. Fremantle received her doctorate from the School of Oriental and African Studies, University of London. She is a teacher with the Longchen Foundation, established by Chögyam Trungpa and Dilgo Khyentse, and directed by Rigdzin Shikpo. She currently lives in London.
Books, Courses & Podcasts
Never Turn Away
A meditator's meditator, Rigdzin Shikpo (né Michael Hookham) began the practice in the mid 1950s and eventually became a prominent student of several renowned Tibetan Buddhist teachers, including Chögyam Trungpa and Dilgo Khyentse Rinpoche. Over the years he has developed his own utterly unique style made of straight talk and sparkling, inspiring insights.
The title of this, his long-awaited new book, comes from the teachings Rigdzin Shikpo received from Trungpa Rinpoche, who said that we should always turn toward those things that scare us, open to them completely, and never turn away from them. This path of openness, clarity, and sensitivity is a hallmark of the Dzogchen tradition of Buddhist practice. Rigdzin Shikpo has lived its truth so deeply that his words shine with authenticity and freshness.