Gerry Shishin Wick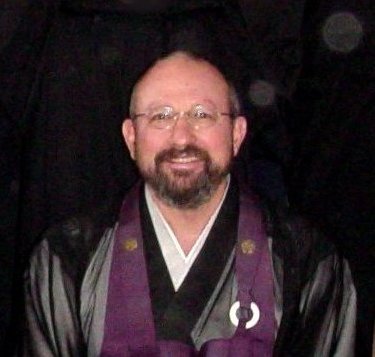 Gerry Shishin Wick is a dharma heir of Taizan Maezumi. He studied with both Soto and Rinzai Zen masters (as did Maezumi) and for 20 years his understanding of the koans in the Book of Equanimity was examined by Maezumi. A former professor of physics, oceanography, and, later, Buddhism, Wick is a teacher whose unique qualifications make him a particularly appealing author.
Books, Courses & Podcasts
The Book of Equanimity
The Book of Equanimity contains the first-ever complete English language commentary on one of the most beloved classic collections of Zen teaching stories (koans), making them vividly relevant to spiritual seekers and Zen students in the twenty-first century. Continually emphasizing koans as effective tools to discover and experience the deepest truths of our being, Wick brings the art of the koan to life for those who want to practice wisdom in their daily lives.
The koan collection Wick explores here is highly esteemed as both literature and training material in the Zen tradition, in which koan-study is one of two paths a practitioner might take. This collection is used for training in many Zen centers in the Americas and in Europe but has never before been available with commentary from a contemporary Zen master. Wick's Book of Equanimity includes new translations of the preface, main case and verse for each koan, and modern commentaries on the koans by Wick himself.
The Great Heart Way
Self-compassion. Positive social relations. An enduring sense of freedom and peace.
They're essential parts of our everyday lives, or should be. But each of us struggles with difficult emotions and mental blockages: we might lash out when we should know better, or regress in negatively familiar situations, or struggle with our confidence. These types of problematic reactions occur—and recur—when we're unkind to and negligent of our inner selves.
The Great Heart Way offers us all a way to heal inner wounds and transform our difficult emotions. Anyone can try it, and everyone should.
Using clear language and personal anecdotes, The Great Heart Way shows how to follow the Great Heart Method, an efficacious program for healing and self-fulfillment. The Method is easily incorporated into busy schedules (it can take less than 30 minutes per day), and is accessible to all, regardless of spiritual background.
The Great Heart Way gives readers the tools to safely work through uncovered emotional pain and establish a healthier, happier and well-balanced way of thinking.