Geshe Rabten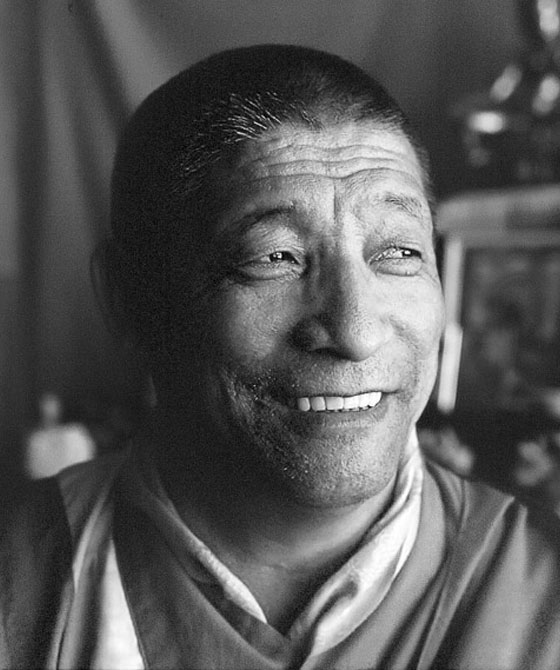 Geshe Rabten (1921–86) was born in Dargye in eastern Tibet. He studied at Sera Monastery in Lhasa, where he gained renown as a great scholar, debater, and meditation master. In 1959, he escaped to India, where he became the spiritual teacher of Lama Yeshe and Lama Zopa Rinpoche. In the mid 1960s Geshe Rabten was appointed as a religious assistant to His Holiness the Dalai Lama. On His Holiness's request he began teaching Dharma to Westerners in Dharamsala in 1969, and he went to live and teach in Switzerland in 1974. He founded Rabten Choeling Center (originally Tharpa Choeling) in Switzerland in 1979, where he lived and worked as spiritual director until he passed away in 1986.
Books, Courses & Podcasts
The Essential Nectar
Exploring crucial points on the path to enlightenment, "Stages of the Path" literature continues to hold its place as one of the great treasures of Buddhist thought. In this volume, Geshe Rabten presents a structured explanation of the popular and practical text, The Essential Nectar of Holy Doctrine, by the eighteenth-century scholar Yeshe Tsöndrü. Geshe Rabten's teachings reveal how we may see life's great value and, by taking up the profound practice described herein, make the most of its abundant opportunity.
In a voice both sweet and potent, The Essential Nectar reveals the essence of the path to enlightenment.
Advice from a Spiritual Friend
"Do not wish for gratitude.
Never strike at the heart.
Now if you die, you will have no regrets."
          —The Seven-Point Thought Transformation
Like wise old friends, two Tibetan masters offer down-to-earth advice for cultivating compassion, wisdom, and happiness in every situation. Based on practical Buddhist verses on "thought training" (lojong), Advice from a Spiritual Friend teaches how to develop the inner skills that lead to contentment by responding to everyday difficulties with patience and joy.
Following Stephen Batchelor's introduction to the Kadamapa tradition that gave rise to these earthy, pithy instructions, Part One is a commentary by Geshe Dhargyey to Atisha's (982-1054) Jewel Rosary of a Bodhisattva. Part Two includes a commentary by Geshe Rabten to the famous Seven-Point Thought Transformation.
First published in 1977, Advice from a Spiritual Friend is a Wisdom classic that has enriched readers in many editions over the years. As Batchelor says in his introduction, "These teachings are as applicable today as they were when Atisha first introduced them to Tibet."
---
Read the biographies of Chekawa Yeshe Dorje and Atisha at the Treasury of Lives.