Howard Gardner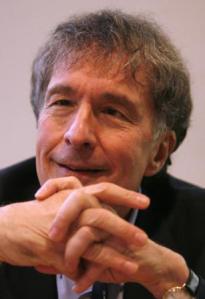 Howard Gardner is the John H. and Elisabeth A. Hobbs Professor of Cognition and Education at the Harvard Graduate School of Education and Senior Director of Harvard Project Zero. Among numerous honors, Gardner received a MacArthur Prize Fellowship in 1981. In 2005 and again in 2008, he was selected by Foreign Policy and Prospect magazines as one of the 100 most influential public intellectuals in the world. Most recently, Gardner received the 2011 Prince of Asturias Award for Social Sciences. The author of twenty-eight books translated into thirty-two languages, and several hundred articles, Gardner is best known in educational circles for his theory of multiple intelligences, a critique of the notion that there exists but a single human intelligence that can be adequately assessed by standard psychometric instruments.
Books, Courses & Podcasts
MindScience
What is the subtle relationship between mind and body? What can today's scientists learn about this relationship from masters of Buddhist thought? Is it possible that by combining Western and Eastern approaches, we can reach a new understanding of the nature of the mind, the human potential for growth, the possibilities for mental and physical health?
MindScience explores these and other questions as it documents the beginning of a historic dialogue between modern science and Buddhism. The Harvard Mind Science Symposium brought together the Dalai Lama and authorities from the fields of psychiatry, psychology, neuroscience, and education. Here, they examine myriad questions concerning the nature of the mind and its relationship to the body.