Jan Willis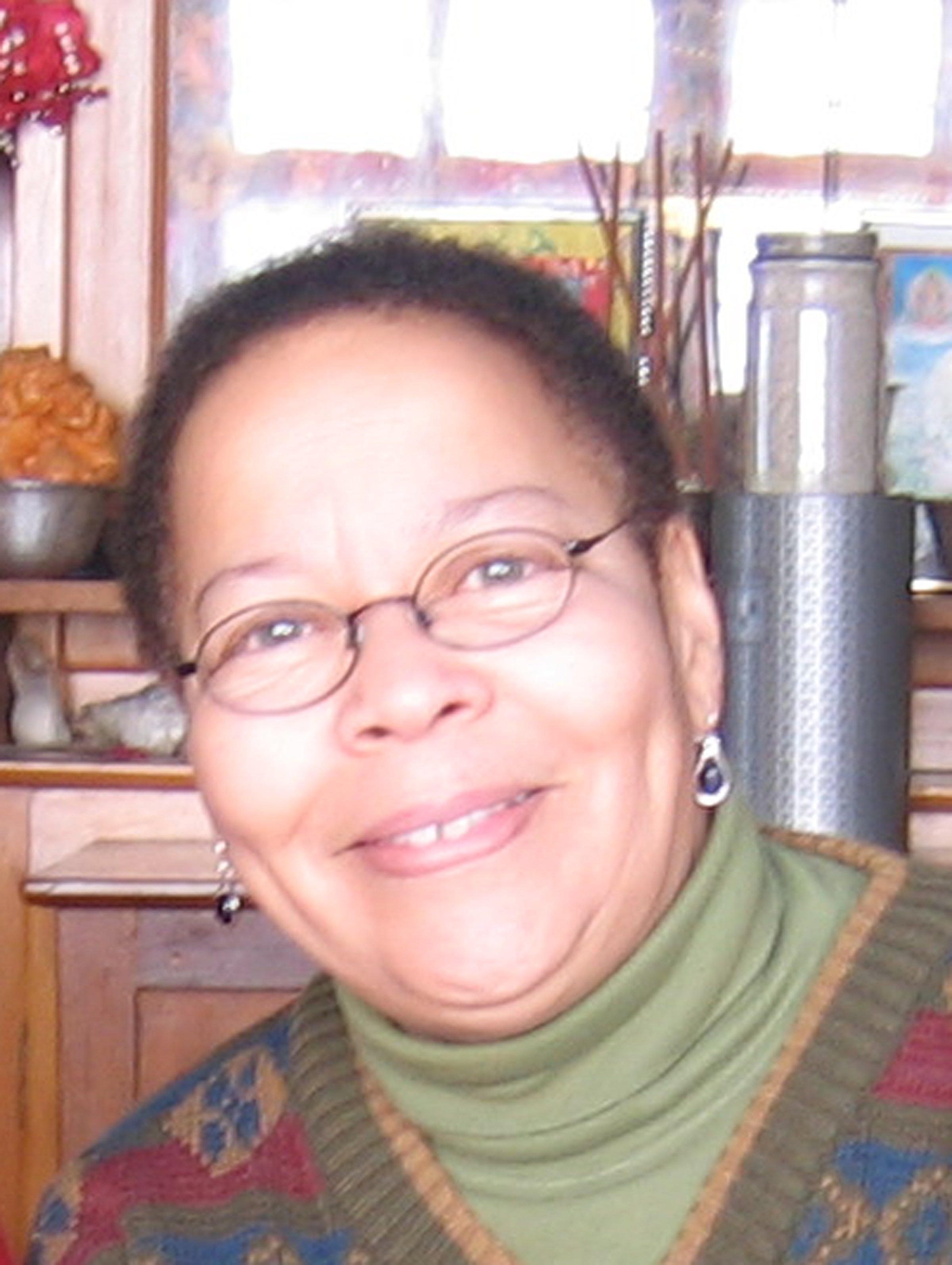 Jan Willis is Professor Emerita of Religion at Wesleyan University in Middletown, Connecticut. Born in Docena, Alabama, in 1948 and profoundly affected by the Civil Rights movement, she majored in philosophy at Cornell University and met Buddhism while traveling in Asia in the 1970s. She went on to earn her PhD in Buddhist Studies at Columbia University and has studied with Tibetan Buddhists in India, Nepal, Switzerland, and the U.S. for over four decades. The author of several books and numerous articles and essays on Buddhist philosophy and history, meditation, women and Buddhism and Buddhism and race, her memoir Dreaming Me: Black, Baptist, and Buddhist was first published in 2001. In December of 2000, Time named Willis one of six "spiritual innovators for the new millennium." In 2003, she was a recipient of Wesleyan University's Binswanger Prize for Excellence in Teaching. In September of 2005, Newsweek's "Spirituality in America" issue included a profile of her and, in its May 2007 edition, Ebony magazine named Willis one of its "Power 150" most influential African Americans.
Books, Courses & Podcasts
Enlightened Beings
Here, for the first time in any Western language, are the sacred biographies of six great tantric meditators from the Gelukpa school of Tibetan Buddhism. These life stories—or namtar—are actually tales of liberation. Part of a distinct tradition in Tibetan Buddhism, they are meant not only to inspire but also to instruct others on the path to enlightenment.
In Professor Willis's introduction and detailed annotations, you'll gain a wealth of information about how to read and interpret namtar texts, as well as some valuable insights into the religious and political worlds in which these early Tibetan masters studied, practiced, and became enlightened beings in their lifetimes.
---
Read the biographies of these masters at the Treasury of Lives:
Dreaming Me
Jan Willis is not Baptist or Buddhist. She is simply both. Dreaming Me is the story of her life, as a child growing up in the Jim Crow South, dealing with racism in an Ivy League college, and becoming involved with the Black Panther Party. But it wasn't until meeting Lama Yeshe, a Tibetan Buddhist monk living in the mountains of Nepal, that she realized who the real Jan Willis was, and how to make the most of the life she was living.
Dharma Matters
Jan Willis was among the first Westerners to encounter exiled Tibetan teachers abroad in the late sixties, instantly finding her spiritual and academic home. TIME Magazine named her one of six "spiritual innovators for the new millennium," both for her considerable academic accomplishments and for her cultural relevance. Her writing engages head-on with issues current to Buddhist practitioners in America, including dual-faith practitioners and those from marginalized groups.
This collection of eighteen scholarly and popular essays spans a lifetime of reflection and teaching by Willis. Grouped in four sections—Women and Buddhism, Buddhism and Race, Tantric Buddhism and Saints' Lives, and Buddhist-Christian Reflections—the essays provide timeless wisdom for all who are interested in contemporary Buddhism and its interface with ancient tradition.