Jean Smith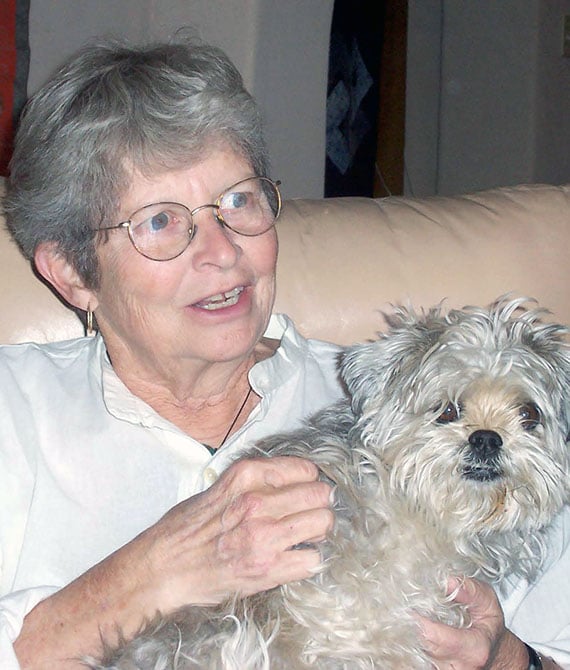 Jean Smith is the author/editor of numerous successful books on Buddhism, including 365 Zen, A Beginner's Guide to Insight Meditation, and Breath Sweeps Mind. A longtime associate of the Insight Meditation Society, she is the head of the executive board of the Mountain Retreat Center, in Taos, New Mexico, where she lives.
Books, Courses & Podcasts
NOW!
NOW! The Art of Being Truly Present is a collection of 85 original reflections on everyday experience, each paired with "mindful reminders" or meditative invocations, on the subjects that we all deal with on a daily basis and throughout our lives: work, aging, gossip, sex, and friendship—just to name a few. In this gift-sized book, Jean Smith illustrates how spiritual transformation begins when we embrace the present moment and focus on the blessings we have in our daily lives rather than on what we have lost or perhaps never had. People seeking solace in reflection, prayer, and meditation will find this book an inviting and convenient source of inspiration that they will want to keep close at hand. NOW! is an ideal companion to turn to when settling down to sleep at the end of a busy day, or when centering oneself to begin each new one.
The Beginner's Guide to Insight Meditation
Arinna Weisman and Jean Smith combine clear explanations of the Buddha's teachings on freedom and happiness with their personal stories highlighting some of the challenges and insights of practice. The Beginner's Guide to Insight Meditation offers advice about going on retreat and help in choosing a teacher and a community to practice with. This is an enormously practical book that covers every aspect of the teachings a beginner needs to get started.
Life Is Spiritual Practice
Discover the ten perfections—qualities of the heart and mind that cultivate happiness, wisdom, and compassion—and learn how to bring them into your life with this in-depth practice manual. Life Is Spiritual Practice carefully lays out the perfections, or paramis: the Buddha's foundational teaching for true happiness.
Generosity
Ethical Integrity
Renunciation
Wisdom
Wise Effort
Patience
Truthfulness
Resolve
Loving-Kindness
Equanimity
Drawing on her more than twenty years of teaching experience, Jean Smith teases out the subtleties of the perfections and offers helpful exercises, real-life examples, and instructions for an independent self-retreat for their practical application. With this book in hand, embody the ten perfections and achieve lasting happiness, regardless of your spiritual tradition.
As a special thank-you to our readers, we're including a free gift with your purchase of Life Is Spiritual Practice (paperback only).