Khenpo Sodargye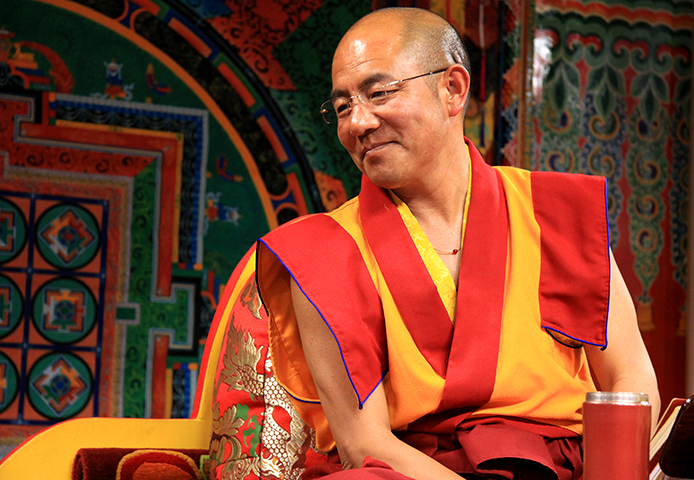 Khenpo Sodargye was born in Tibet in 1962 in what is today the Sichuan province of China. After spending his early years herding yaks, he entered the Buddhist monastery and went on to become the preeminent scholar of Larung Gar Buddhist Institute in Serthar. He has been especially effective at popularizing Tibetan Buddhism among Chinese communities and regularly speaks at universities in Asia and the West.
Books, Courses & Podcasts
Always Remembering
His Holiness Jigme Phuntsok was a prominent teacher in the Nyingma tradition of Tibetan Buddhism. He was recognized as a tertön and renowned for his mastery of Dzokchen and his visionary activities, including the establishment of the nonsectarian Buddhist community of Larung Gar, one of the largest monastic settlements in the world and a vibrant Buddhist teaching center that has contributed enormously to the resurgence of Buddhism in Tibet and China.
In memory of the thirteenth anniversary of Rinpoche's passing, this memorial book was compiled based on audio recordings of his precious and renowned teachings. It includes stories of the lives of great masters and the four great Dharma gatherings at Larung Gar, as well as teachings on the principle of cause and effect, keeping an open mind toward all religious traditions, spreading the Dharma and benefiting sentient beings, and mastering what to adopt and what to abandon.
Readers will also learn about Tibetan culture, customs, and the many kinds of Tibetan tulkus. His Holiness Jigme Phuntsok's heartfelt advice on how to improve interpersonal relationships enables us to live with more ease and joy. Five poems by Jigme Phuntsok in both Tibetan and English translation enrich the teachings with His Holiness's poetic voice.
What Makes You So Busy?
Khenpo Sodargye, a world-famous Tibetan Buddhist lama and scholar, offers guidance on an issue that troubles so many of us in the modern world:  What is true happiness, and how do we achieve it? 
Bombarded with information, endlessly pursuing possessions—we look for happiness in all the wrong places. Khenpo Sodargye, one of the busiest Buddhist teachers in the world, shows us how to redirect our attention away from such distractions and instead calm our minds and find true contentment.