Khunu Rinpoche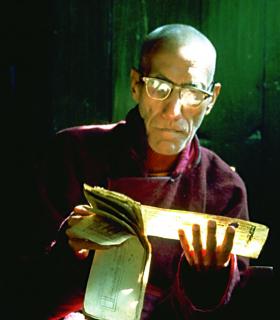 The monk Khunu Rinpoche (1894–1977) was born in Kinnaur, India, and educated in Tibet. A lifelong student and teacher, he taught, among others, the current Dalai Lama and other Tibetans who were exiled from their homeland in the 1950s.
Books, Courses & Podcasts
Vast as the Heavens, Deep as the Sea
Revered by many—especially His Holiness the Dalai Lama—as the very embodiment of altruism, the late Khunu Rinpoche Tenzin Gyaltsen devoted his life to the development of bodhicitta—the aspiration to achieve enlightenment for the sake of all sentient beings. Presented in both English and the original Tibetan, this modern classic is a collection of Khunu Rinpoche's inspirational verse.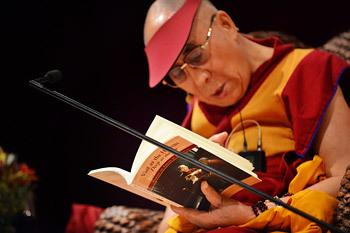 His Holiness the Dalai Lama reading from Khunu Rinpoche's 'Jewel Lamp' during the second day of his teachings at the Sydney Entertainment Centre in Sydney, Australia on June 15, 2013. Photo/Rusty Stewart/DLIA 2013