Martin Aylward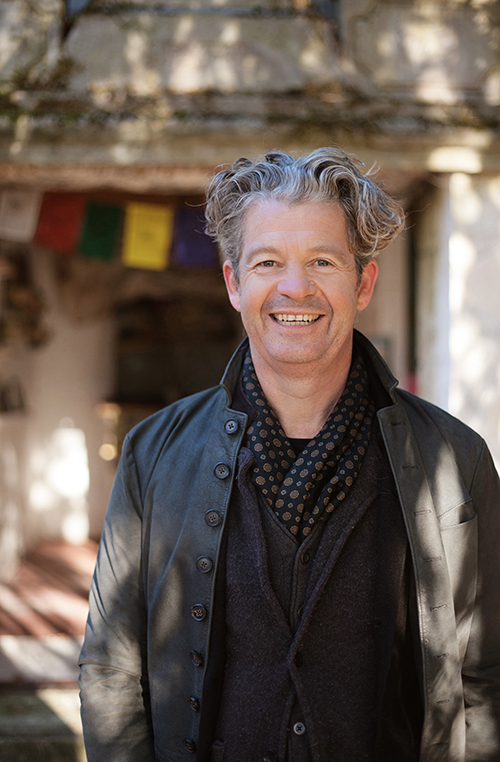 After experiencing strong intimations of the spiritual as a teenager, Martin Aylward traveled to India at the age of nineteen to explore meditation. He spent most of the next five years in monasteries, ashrams, and meditation centers in India and Thailand, including two years in a hermitage in the Himalayas with one of his teachers. As well as having the good fortune to learn from and practice with many different teachers, both Asian and Western, Martin has spent much time in solitude with his real guru, Nature—and his teaching often emphasizes contact with Nature as a resource for Awakening.
 In 1995 Martin cofounded the Tapovan Dharma Community in the French Pyrenees with his wife Gail. The number of visitors steadily increased beyond the capacity of the location. In 2005—just ten years after opening—the Tapovan Dharma Community relocated to Le Moulin (Moulin de Chaves), a former Zen monastery in the Dordogne, Southwest France, where Martin and Gail live today with their two children. In addition to guiding Dharma practice at Le Moulin as resident teacher, Martin has been invited to teach Dharma around the world since 1999.
Martin's approach draws on extensive practice in the Buddhist Theravada tradition, as well as the influence of Nondual teachings and the Diamond Approach. His teaching encourages and inspires a spiritual practice that both integrates meditation and daily activity, and brings awakening to our True Nature into the heart of our personal lives.
Books, Courses & Podcasts
Awake Where You Are
"Embodied awareness is the way back home—intimacy with where and how we are right now, with what is happening and how we are meeting it. This book will lead you into the heart of your life, into your body, where everything happens—with quality of listening rather than knowledge, of feeling rather than reaction. Practicing in this way is radically transformative."
—Martin Aylward
Pulled around by desires and distractions, we're so easily disconnected from ourselves. Life is happening right in front of us, and within us—but still, we manage to miss so much of it.
Awake Where You Are provides the antidote, inviting us to go deep into our own bodies, to inhabit our sensory experience carefully; to learn the art of living from the inside out, and in the process to find ease, clarity, and an authentic, unshakeable freedom.
The practices in the book literally bring us back into our skin, where we can reconnect with a more rich, meaningful, and peaceful life. Aylward writes with sophisticated subtlety, as well as the heart-opening simplicity and clarity born of deep experience. 
More than a meditation guide, this book is a guide to living an embodied life. You'll learn about the following areas and practices:
Understanding and liberating our primal human drives.
Integrating psychological understanding with meditative practice.
Investigating the nuances of love.
"Martin is a marvelous teacher and offers us the refreshing wisdom of an embodied life."
—Jack Kornfield, author of No Time Like the Present