Narayan Helen Liebenson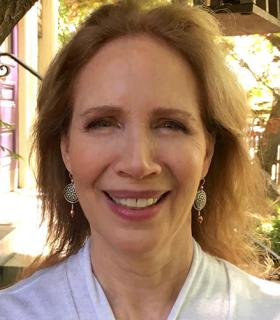 Narayan Helen Liebenson is a Guiding Teacher at the Cambridge Insight Meditation Center in Cambridge, Massachusetts, and has been teaching there since its inception in 1985. Narayan is also a Guiding Teacher at the Insight Meditation Society in Barre, Mass., where she offers residential retreats. She leads retreats as well in other parts of the country and world, including Cuba.
Her training over the past 40 years includes study in the US and in Asia with meditation masters in the Theravada, Zen, and Tibetan traditions.  She was a student of the late Chan Master, Master Sheng Yen for over 10 years. Asked by Master Sheng Yen to teach, Narayan decided to integrate her understanding into her already existing Vipassana lineage.
At CIMC, Narayan teaches meditation classes for beginners and senior students. She offers non-residential retreats, and workshops on a variety of meditative topics. Narayan also provides spiritual guidance to individual practitioners.  She guides the policies at the Center and cares for the spiritual health of its participants. Narayan is a minister and conducts marriages and bereavement ceremonies for members of the center.
Books, Courses & Podcasts
The Magnanimous Heart
The magnanimous heart is a heart of balance and buoyancy, of generosity and inclusivity. It allows us to approach each moment exactly as it is, in a fresh and alive way free from agendas and shoulds, receiving all that arises. It has the capacity to hold anything and everything, transforming even vulnerability and grief into workable assets.
In writing evocative of Pema Chödrön's, Narayan Liebenson shows us exactly how it is possible to turn the sting and anguish of loss into a path of liberation, moving from the "constant squeeze" of suffering to a direct experience of enoughness—the deep joy, peace, and happiness within our own hearts that exists beyond mere circumstances. She teaches how to skillfully respond to painful human emotions, and teaches the art of meditative inquiry, questioning wisely—showing us how to live from a compassionate love that guides our lives and warms whatever it shines upon. With metta and compassion as companions and allies, we discover how our own magnanimous hearts can gently allow the inner knots to untie themselves.