Nick Ribush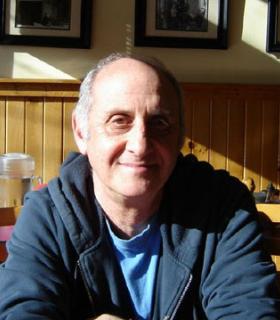 Nicholas Ribush is the founding director since 1996 of the Lama Yeshe Wisdom Archive, dedicated to preserving the teachings of Lama Yeshe and Lama Zopa Rinpoche. He graduated from Melbourne University Medical School in 1964 and first encountered Buddhism at Kopan Monastery in 1972. He was an ordained monk from 1974 to 1986. He helped establish Wisdom Publications with Lama Yeshe in 1976, established Tushita Mahayana Meditation Centre in New Delhi in 1977, and Kurukulla Center in Boston in 1989. Ribush was a member of the Foundation for the Preservation of the Mahayana Tradition (FPMT) board of directors from 1983 until 2002. He lives in Lincoln, Massachusetts.
Books, Courses & Podcasts
Becoming Vajrasattva
"The practice of purification is one of the most important solutions to life's problems."—Lama Zopa Rinpoche
Common to all four traditions of Tibetan Buddhism, the practice of Vajrasattva is used to purify negative karma, illness, and obstacles to spiritual development. Lama Yeshe, the inspirational teacher who strongly influenced the development of Buddhism in the West, found that the practice of Vajrasattva brought dramatic results for his Western students. Becoming Vajrasattva is a complete guide to this purification practice, providing instruction on the method, commentary on the traditional texts, and insight into tantra. Also included is an entire section of complete retreat instructions—indispensable reading material for anyone undertaking a retreat in the Tibetan tradition.