Pabongka Rinpoche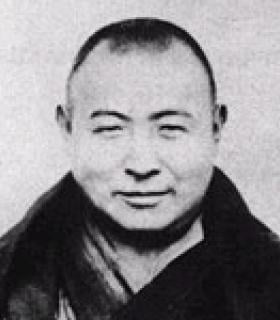 Pabongka Rinpoche (1878–1941) was one of the great lamas of the twentieth century. He was the root lama of both tutors of the present Dalai Lama and the teacher of many of the other Tibetan lamas who have been bringing the Dharma to the West.
Books, Courses & Podcasts
Liberation in the Palm of Your Hand
Pabongka Rinpoche was one the twentieth century's most charismatic and revered Tibetan lamas, and in Liberation in the Palm of Your Hand we can see why. In this famous twenty-four-day teaching on the lamrim, or stages of the path, Pabongka Rinpoche weaves together lively stories and quotations with frank observations and practical advice to move readers step by step along the journey to buddhahood. When his student Trijang Rinpoche first edited and published these teachings in Tibetan, an instant classic was born. The flavor and immediacy of the original Tibetan are preserved in Michael Richards's fluid and lively translation, which is now substantially revised in this new edition.
---
The Essence of the Vast and Profound
The Essence of the Vast and Profound will soon find its place as one of the greatest lamrim commentaries ever given. 
Drawn from teachings by Pabongkha Rinpoche, which were given over the course of thirty-six days in 1934 in Tibet's capital city of Lhasa, The Essence of the Vast and Profound masterfully weaves together Tsongkhapa's Middle-Length Treatise on the Stages of the Path to Enlightenment, the Second Panchen Lama's Swift Path, and the Third Dalai Lama's Essence of Refined Gold. Rinpoche offers wise and compassionate guidance on such crucial subjects as how to rely on a spiritual teacher, how to develop certainty on the path, what it means to take refuge, how to understand karma, and the importance of compassion—explaining the entire spectrum of the Buddhist path, and also inspiring the reader to follow it.