Peter Skilling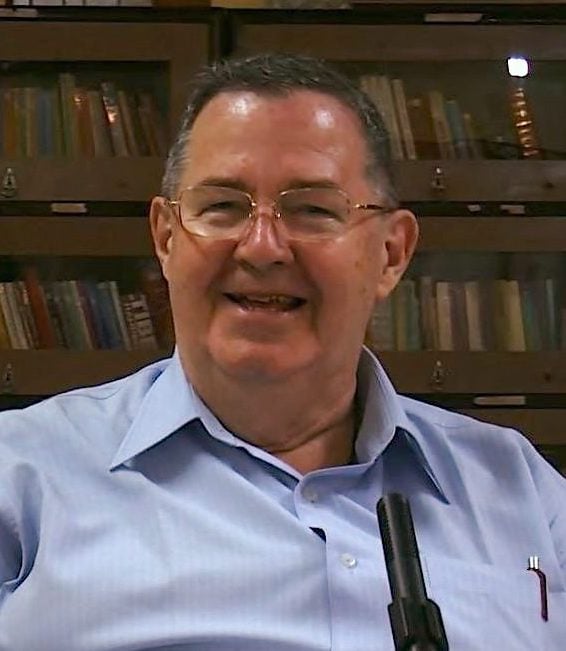 Peter Skilling is a special lecturer at Chulalongkorn University, Bangkok, and an honorary associate, Department of Indian SubContinental Studies, University of Sydney, Australia. Until his retirement in 2017, he was a professor of the French School of Asian Studies (EFEO) based in Bangkok. He was awarded an honorary doctorate in the humanities by Chulalongkorn University in 2020. He is an honorary member of the Siam Society, Bangkok, and in 2017 he was elected an honorary fellow of the Asiatic Society of Mumbai. He has been visiting professor at Harvard University (2000), the University of California at Berkeley (2001), Oxford University (2002), Sydney University (2009), Soka University (2009), and Savitribai Phule Pune University (2016–17). He has published widely on the Buddhist literature, history, and epigraphy of South and Southeast Asia.
Books, Courses & Podcasts
Questioning the Buddha
In the forty-five years the Buddha spent traversing northern India, he shared his wisdom with everyone from beggar women to kings. Hundreds of his discourses, or sutras, were preserved by his followers, first orally and later in written form. Around thirteen hundred years after the Buddha's enlightenment, the sutras were translated into the Tibetan language, where they have been preserved ever since. To date, only a fraction of these have been made available in English. Questioning the Buddha brings the reader directly into the literary treasure of the Tibetan canon with thoroughly annotated translations of twenty-five different sutras. Often these texts, many translated here in full for the first time, begin with an encounter in which someone poses a question to the Buddha.
Peter Skilling, an authority on early Buddhist epigraphy, archaeology, and textual traditions, has been immersed in the Buddhist scriptures of diverse traditions for nearly half a century. In this volume, he draws on his deep and extensive research to render these ancient teachings in a fresh and precise language. His introduction is a fascinating history of the Buddhist sutras, including the transition from oral to written form, the rise of Mahayana literature, the transmission to Tibet, the development of canons, and a look at some of the pioneers of sutra study in the West.