Rigdzin Shikpo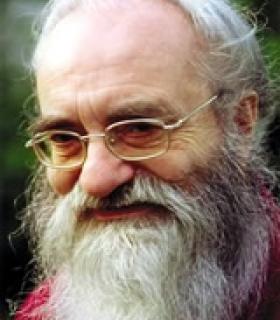 Rigdzin Shikpo has spent more than fifty years studying and practicing Buddhism. When he met his principal teacher, Chogyam Trungpa Rinpoche, in 1965, he had already trained with several Theravadan monks over the course of nine years and was closely associated with the Buddhist Society in London. He is the Dharma director of the Longchen Foundation, a community of Buddhist teachers and students practicing meditation in the Mahayana and Dzogchen traditions of Buddhism.
Books, Courses & Podcasts
Never Turn Away
A meditator's meditator, Rigdzin Shikpo (né Michael Hookham) began the practice in the mid 1950s and eventually became a prominent student of several renowned Tibetan Buddhist teachers, including Chögyam Trungpa and Dilgo Khyentse Rinpoche. Over the years he has developed his own utterly unique style made of straight talk and sparkling, inspiring insights.
The title of this, his long-awaited new book, comes from the teachings Rigdzin Shikpo received from Trungpa Rinpoche, who said that we should always turn toward those things that scare us, open to them completely, and never turn away from them. This path of openness, clarity, and sensitivity is a hallmark of the Dzogchen tradition of Buddhist practice. Rigdzin Shikpo has lived its truth so deeply that his words shine with authenticity and freshness.