Sandy Boucher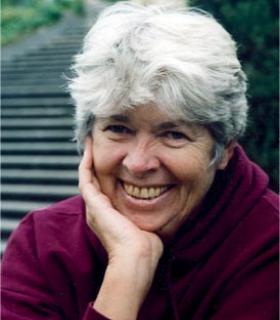 Sandy Boucher is the author of six books, including Turning the Wheel: American Women Creating the New Buddhism. She has traveled extensively in Asia, and lived for a short time as a nun on the Nuns Island in Sri Lanka founded and directed by Ayya Khema. Boucher is active in both feminism and Buddhism, and has worked with cancer patients since her 1995/96 bout with cancer. She lives in Oakland, California.
Books, Courses & Podcasts
Hidden Spring
Hidden Spring is the first book to demonstrate in moment-to-moment detail how Buddhist meditation and practice can help us cope with the ordeal of life-threatening disease. In 1995, Sandy Boucher—a well-known Buddhist and feminist writer—was diagnosed with stage III colon cancer. In vivid prose, she describes her year-long encounter with the disease, and reveals how meditation techniques and understanding of Buddhist principles prepared her to meet the mental and physical challenges of her illness.
This intimate account of the development of a Western Buddhist meditator is a triumphant tale of the human spirit in its struggle with mortality, and a guide for anyone looking for strength and comfort for their own struggles.