Sanje Elliott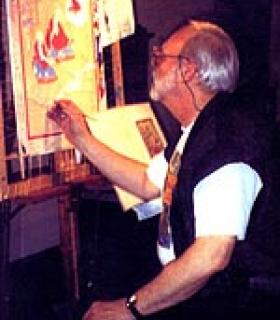 Sanje Elliott has been practicing Tibetan arts since 1974. His first teacher was the American artist Glen Eddy, and he has studied with numerous Tibetan artists in Darjeeling and Kathmandu. A former head of the art department at Naropa University, he now lives in Portland, Oregon.
Books, Courses & Podcasts
Tibetan Calligraphy
In Tibetan Calligraphy, Sanje Elliott shows us how to capture the elegance and grace of Tibetan calligraphy without prior knowledge of either Tibetan language or calligraphy. This beautiful book includes many prayers, mantras, and seed syllables to copy and study. Perfect for practitioners, artists, and anyone interested in the Tibetan language.