Shaila Catherine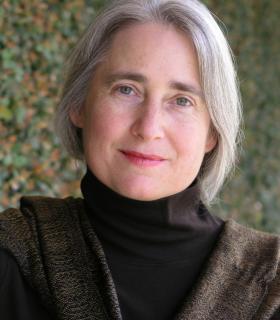 Shaila Catherine has been practicing meditation since 1980, with more than eight years of accumulated silent retreat experience. She has taught insight meditation since 1996 in the U.S. and internationally. Shaila has dedicated several years to studying with masters in India, Nepal and Thailand, completed a one-year intensive meditation retreat with the focus on concentration and jhana, and authored Focused and Fearless: A Meditator's Guide to States of Deep Joy, Calm, and Clarity. Shaila Catherine has practiced under the guidance of Venerable Pa-Auk Sayadaw since 2006; she authored Wisdom Wide and Deep: A Practical Handbook for Mastering Jhana and Vipassana to help make this traditional approach to meditative training accessible to Western practitioners. She is the founder of Bodhi Courses, an online dhamma classroom, and Insight Meditation South Bay, a Buddhist meditation center in Silicon Valley.
Books, Courses & Podcasts
Focused and Fearless
With this accessible guide, meditators (and non-meditators) can understand how to attain extraordinary states with relative ease. Blended with contemporary examples and pragmatic "how to" instructions that anyone can try, Focused and Fearless provides a wealth of tools to cultivate non-distracted attention in daily life and on retreat. Shaila Catherine has a friendly, wise approach to the meditative states (jhanas) that lead to liberating insight.
Focused and Fearless is about much more than merely meditation or concentration. It offers a complete path towards bliss, fearlessness, and true awakening.
Wisdom Wide and Deep
Wisdom Wide and Deep is a comprehensive guide to an in-depth training that emphasizes the application of concentrated attention (jhana) to profound and liberating insight (vipassana). With calm, tranquility, and composure established through a practical experience of jhana meditators are able to halt the seemingly endless battle against hindrances, eliminate distraction, and facilitate a penetrative insight into the subtle nature of matter and mind. It was for this reason the Buddha frequently exhorted his students,
Wisdom Wide and Deep follows and amplifies the teachings in Shaila Catherine's acclaimed first book, Focused and Fearless: A Meditator's Guide to States of Deep Joy, Calm, and Clarity. Readers will learn to develop this profound stability, sustain an in-depth examination of the nuances of mind and matter, and ultimately unravel deeply conditioned patterns that perpetuate suffering. This fully detailed manual for the mind sure to become a trusted companion to many inner explorers.
Shaila Catherine: Mastering the Jhānas
In this episode of the Wisdom Podcast, we meet Theravada Buddhist teacher Shaila Catherine, author of Wisdom Wide and Deep and Focused and Fearless. Shaila was introduced to transcendental meditation in high school, and then later entered the path of Theravada Buddhism. She shares the difficulties she encountered on her first meditation retreat as well as what she encountered on that retreat that inspired her to continue practicing. She then shares how she spent a decade practicing in India, studying with meditation masters including H. W. L. Poonja (Poonjaji). She shares what it was like to study with Poonjaji and the phenomenal mind-to-mind connection he had with students. Shaila then reflects on how important the "ordinary" is as a part of spiritual practice. She also tells us about how she began going on longer retreats, during which time she began exploring the jhāna states. We hear about the powerful and useful application of jhāna practice, and how it enhances insight meditation and brings stability to the mind—as well as some common misunderstandings some people have about jhāna practice. Host Daniel Aitken and Shaila then discuss how a practitioner can move from using the breath as the anchor to using mental states as an anchor through the "precise technology" of jhāna practice. They also discuss how to use the breath as a focus for concentration. Shaila then describes in depth the first jhāna and how it can be used for insight meditation, and how concentration practice illuminates the causes of suffering. Shaila also reflects on the difference between conceptually understanding impermanence, and really understanding it on a deeper level. She also shares her thoughts on the conditions needed to enter the jhānas, and whether we can access the jhānas in the midst of our busy lives, rather than simply on long retreats.