Shodo Harada Roshi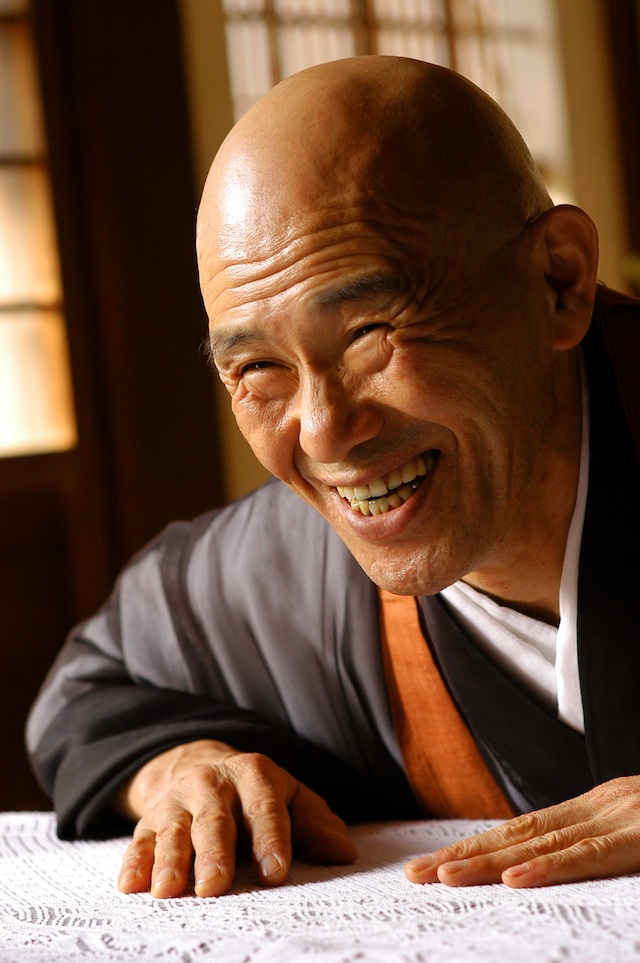 Shodo Harada Roshi is a highly respected Zen teacher and world-class calligrapher, whose students include many American and international Zen teachers. He is the disciple and Dharma heir of Yamada Mumon Roshi, also a renowned Zen master and calligrapher. In this lineage, calligraphies such as the ones in this book are used as one of several powerful means through which to teach the Dharma. Harada Roshi is the abbot of Sogenji Zen Monastery in Okayama, Japan, with plans to take up residence in Whidbey Island, Washington, amid his American Zen community.
Books, Courses & Podcasts
Moon by the Window
Shodo Harada is internationally recognized both as a Zen teacher and as a world-class master of the fine art of Zen calligraphy. Harada regularly exhibits and gives calligraphy demonstrations in museums and universities in the U.S. and abroad. Accomplished Zen teachers from across the globe come to further plumb the depths of Zen through studying with him, earning him a reputation as "the roshi's roshi"—which is to say, the master's master.
Moon by the Window is a beautiful collection of 108 pieces of Shodo Harada's calligraphic Zen masterpieces—assembled over decades, and drawn from the rich and poetic literature of the Zen tradition. Each work of art is accompanied by Harada Roshi's sharp and glittering commentaries, making each page a spiritually edifying and aesthetically uplifting treasure.
Not One Single Thing
A lodestone of Zen Buddhism, the Platform Sutra presents the life, work, and wisdom of Eno, or Huineng, the fascinating and much-loved seventh-century Sixth Patriarch of Chinese Zen. He was an illiterate woodcutter who famously attained enlightenment after only hearing a single line of the Diamond Sutra, and who went on to decisively upstage senior monks with a poem that demonstrated the depth and clarity of his insight. His example has demonstrated to generations of students and spiritual seekers worldwide that enlightenment is attainable regardless of education or social standing. His exhortations to directly perceive one's true nature, right here and now, still reverberate in contemporary Zen.
Shodo Harada Roshi's fresh reading of the Platform Sutra offers both the history behind the work and the lived experience of its wisdom. In a plain-English, conversational voice, Shodo Harada brings the sutra to life for his students, discussing and explaining its central points chapter by chapter and illustrating it with his own beautiful calligraphy. This is an essential Buddhist text brought to life.