Sophie Maclaren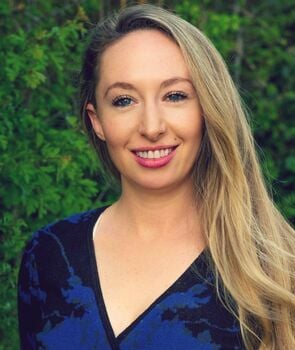 Sophie Maclaren is a mindfulness trainer and consultant specializing in mindful leadership, workplace well-being, and mindfulness for families. Sophie leads mindfulness courses at Oxford University and is the founder of Estia Wellspace, a mindfulness and well-being center in Oxford, England. She had an early introduction to mindfulness from her parents and began assisting her mother, Kerry Lee MacLean, with teaching her pioneering mindfulness programs for children when she was nine years old. Since then she has been leading mindful arts, yoga, and meditation programs, as well as mindful business and leadership trainings internationally for two decades.
Books, Courses & Podcasts
Peaceful Piggy Bedtime
"It's time to go to sleep, but some friends are sleepy, and some are not. Some are already nodding off, and some want to bounce around. Now it's time to go from busy to peaceful. These mindful bedtime exercises will help us have a good night's sleep."
Bedtime can be a joy; a quiet time, a nice cuddle—a sleepy angel. Bedtime can also be a challenge; riled energy, hidden anxieties—a restless little monster! This book draws on modern science and time-tested wisdom to provide children with an effective bedtime ritual to relax the body, settle the mind, and drift into a peaceful sleep. Parents may find they sleep better, too!