Toni Bernhard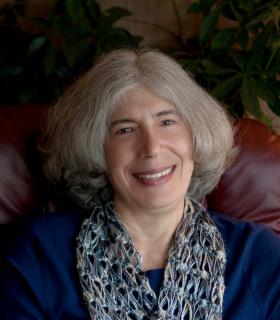 Toni Bernhard is the author of the award-winning How to Be Sick: A Buddhist-Inspired Guide for the Chronically Ill and Their Caregivers and How to Wake Up: A Buddhist-Inspired Guide to Navigating Joy and Sorrow. Until forced to retire due to illness, Toni was a law professor at the University of California–Davis, serving six years as the dean of students. She has been a practicing Buddhist for over twenty years. Her blog, "Turning Straw Into Gold," is hosted on the website of Psychology Today. She can be found online at ToniBernhard.com.
Books, Courses & Podcasts
How To Wake Up
Intimately and without jargon, How to Wake Up: A Buddhist-Inspired Guide to Navigating Joy and Sorrow describes the path to peace amid all of life's ups and downs. Using step by step instructions, Toni Bernhard illustrates how to be fully present in the moment without clinging to joy or resisting sorrow. This opens the door to a kind of wellness that goes beyond circumstances. Actively engaging life as it is in this fashion holds the potential for awakening to a peace and well-being that are not dependent on whether a particular experience is joyful or sorrowful. This is a practical book, containing dozens of exercises and practices, all of which are illustrated with relatable personal stories from the author's experience.
How to Live Well with Chronic Pain and Illness
Chronic illness creates many challenges, from career crises and relationship issues to struggles with self-blame, personal identity, and isolation. Beloved author Toni Bernhard addresses these challenges and many more, using practical examples to illustrate how mindfulness, equanimity, and compassion can help readers make peace with a life turned upside down.
In her characteristic conversational style, Bernhard shows how to cope and make the most of life despite the challenges of chronic illness. Benefit from:
Mindfulness exercises to mitigate physical and emotional pain
Concrete advice for negotiating the everyday hurdles of medical appointments, household chores, and social obligations
Tools for navigating the strains illness can place on relationships
Several chapters are directed toward family and friends of the chronically ill, helping them to understand what their loved one is going through and how they can help.
Humorous and empathetic, Bernhard shares her own struggles and setbacks with unflinching honesty, offering invaluable support in the search to find peace and well-being.
How to Be Sick (Second Edition)
In 2001, Toni Bernhard got sick and, to her and her partner's bewilderment, stayed that way. As they faced the confusion, frustration, and despair of a life with sudden limitations—a life that was vastly different from the one they'd thought they'd have together—Toni had to learn how to be sick. In spite of her many physical and energetic restrictions (and sometimes, because of them), Toni learned how to live a life of equanimity, compassion, and joy. This book reminds us that our own inner freedom is limitless, regardless of our external circumstances.
Updated with new insights and practices hard-won from Toni's own ongoing life experience, this is a must-read for anyone who is—or who might one day be—sick.