Venerable Yin-shun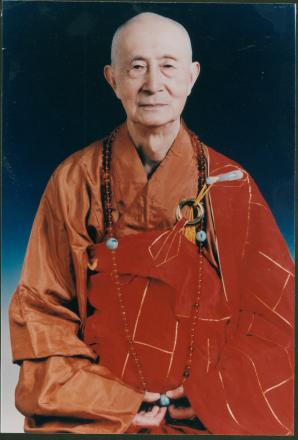 Master Yin-shun's life was dedicated to Buddhism. He was born in 1906 and became a Buddhist monk in 1930. During his lifetime, he wrote over seven million words in over forty books. Being a student of Master Taixu (1890–1947), he expanded the teaching of "Human-oriented Buddhism" (Renjian Fojiao). In 1973, he received a PhD from Taisho University of Japan based on his work on Zhongguo Chanzong shi (The History of Chinese Chan Buddhism). He became the first Chinese Buddhist monk to receive a PhD. He passed away in 2005.
Books, Courses & Podcasts
The Way to Buddhahood
The Way to Buddhahood is a compendium of two thousand years of Chinese practice in assimilating and understanding the Buddhist experience of enlightenment. It is the first in-depth explanation of Chinese Buddhism by Yin-shun, the greatest living master of the Chinese scholar-monk tradition. The master's broad scope not only includes the traditional Chinese experience but also ideas from the Tibetan monastic tradition. This is one of those rare classic books that authentically captures an entire Buddhist tradition between its covers.