We're excited to share what's new to the Wisdom Experience this March and hope these resources continue to provide you with moments of inspiration, adventure, and awakening all month long.  
Remember to keep an eye out for the membership level icon in the corner of each image. These mark what level of membership the content is available too. 

During the month of March, Engaging Dogen's Zen and the film Bodhisattva are available to Free members.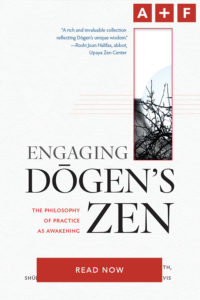 Engaging Dōgen's Zen is a practice-oriented study of Shushogi (a canonical distillation of Dōgen's thought used as a primer in the Sōtō School of Zen) and Fukanzazengi (Dōgen's essential text on the practice of "just sitting," a text recited daily in the Sōtō School of Zen). Tackling Dōgen's approach to key issues, such as the preeminence of shikantaza, universal buddha nature, and what it means to be a Mahāyāna Buddhist, the contributors to the volume help Zen practitioners and any who are trying to deepen their lives to appreciate better the teachings of Sōtō Zen and make these teachings part of their lives.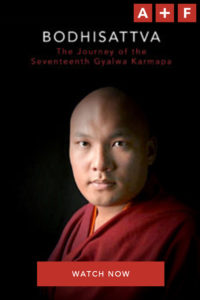 Bodhisattva portrays the  Seventeenth Gyalwang Karmapa, one of the most important lamas in the world of Tibetan Buddhism, at an earlier moment in his trajectory as a teacher: his first visit to the West—specifically, the United States. In this documentary film, we meet not only the leader of the Karma Kagyu Lineage of Tibetan Buddhism, but also a young man of uncommon warmth, humanity, and humor.
Don't forget, you can invite your friends to sign up for a Free membership to join you.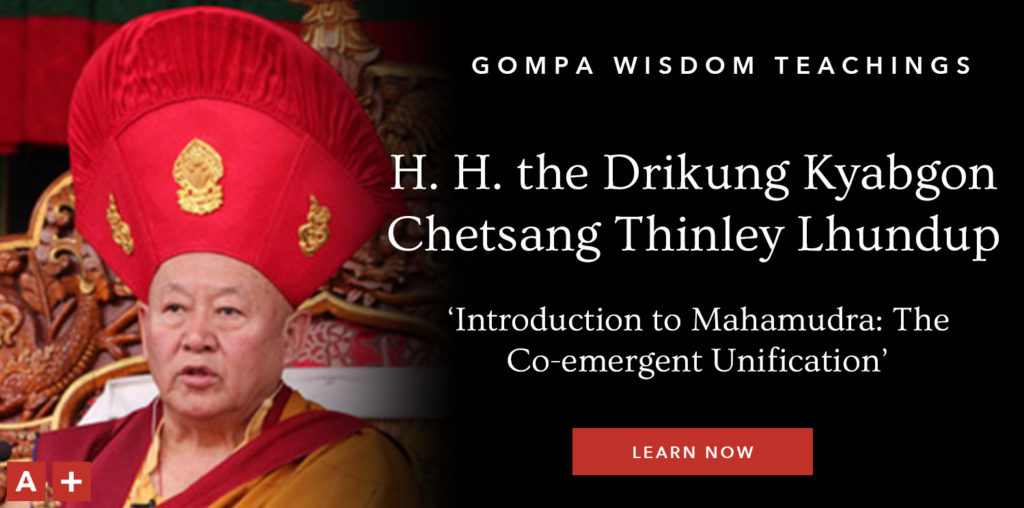 Don't miss out on this rare chance to receive a comprehensive three-day teaching from H. H. the Drikung Kyabgon Chetsang Thinley Lhundup on the revered text Introduction to Mahamudra: The Co-emergent Unification composed by Drikung Kyopa Jigten Sumgon (1143–1217) the founder of the Drikung Kagyu lineage. This special teaching, recorded at Drikung Kagyu Jangchubling Monastery, at Dehradun, India, includes a detailed commentary on the four preliminary practices, the 'pointing out' introductions, both with regard to recognizing the nature of mind itself and the nature of appearances, and related oral transmissions. The teaching is given in Tibetan with English translation.
These recordings will be replaced with our new Gompa Wisdom teaching in April, watch them before they're gone.

Be sure to register for our upcoming Wisdom Dharma Chat this March!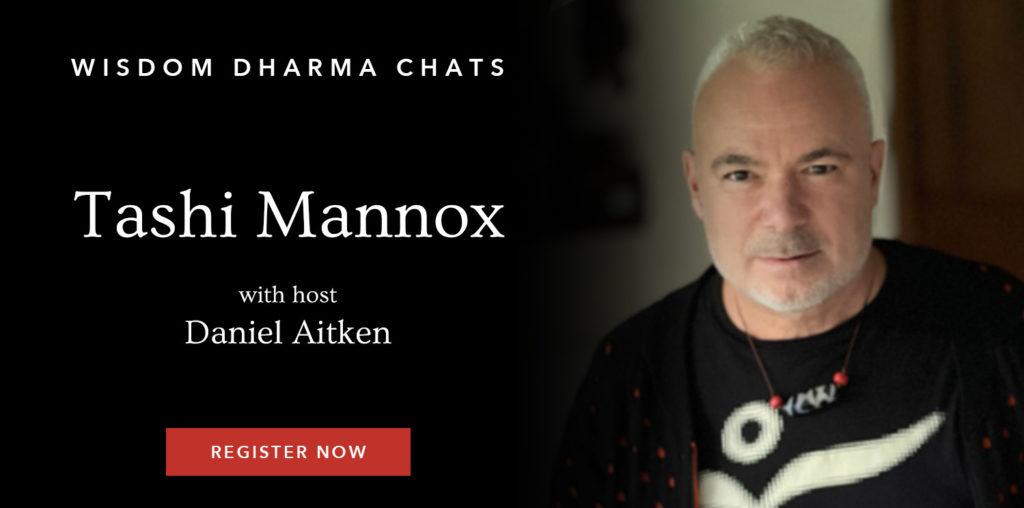 Join us and our special guest, Tashi Mannox, on Wednesday, March 15 at 7:00 PM EDT for a special episode of Wisdom Dharma Chats.
At the age of 22, Tashi took the precepts of a Buddhist monk, where he developed his Tibetan writing skills working as a scribe. His Tibetan calligraphy teachers included H.E. Tai Situ Rinpoche and Akong Tulku Rinpoche. Since leaving his monastic lifestyle, Tashi has continued working in the preservation and conservation of the Tibetan writing systems. Tashi is now recognized as one of the world's foremost contemporary Tibetan calligraphers and dharma artists, and teaches master classes and lectures worldwide. Tashi is also the author of Sacred Scripts, which was endorsed by His Holiness the Dalai Lama.
During this Wisdom Dharma Chat host Daniel Aitken and Tashi will discuss his prior and upcoming Wisdom Academy courses, Tibetan Calligraphy and Tibetan Calligraphy II, along with his work as a scribe, his process as an artist, and much more.

Discover all of the books in our Reading Room under the "Explore" menu on our website. Books in our Reading Room are available exclusively for Plus and All-Access members.
New and Featured in the Reading Room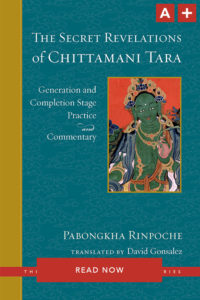 The Secret Revelations of Chittamani Tara
By Pabongkha Rinpoche
Translated by David Gonsalez
Chittamani Tara is the Highest Yoga Tantra aspect of Green Tara, one of the most popular yidams in Tibetan Buddhism. In The Secret Revelations of Chittamani Tara: Generation and Completion Stage Practice and Commentary, beloved teacher Pabongkha Rinpoche shares the teachings that his teacher, Gargyi Wangpo Takphu Dorje Chang, received directly from Chittamani Tara herself.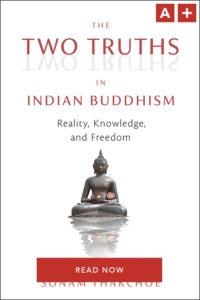 The Two Truths in Indian Buddhism
By Sonam Thakchoe
"Sonam Thakchoe's presentation of the two truths presents a rare blend of deep familiarity with the Indo-Tibetan scholastic tradition and sophisticated philosophical analysis. His exposition, which follows the traditional Tibetan model of presenting a problem from the perspective of different Buddhist schools, provides readers with a conceptual map for tracing their way through the complex network of discussions of the nature of the two truths, arguably the most fascinating and most perplexing topic in Buddhist philosophy. The Two Truths in Indian Buddhism provides a clear, systematic, and authoritative framework for investigating the two truths, which any student of the Buddhist intellectual tradition will find extremely helpful."—Jan Westerhoff, University of Oxford
Also in Your Reading Room
Exclusively for Plus and All-Access members
New Releases & Back in Stock
The following books were released in February, are available to purchase early on our website, or are now back in stock: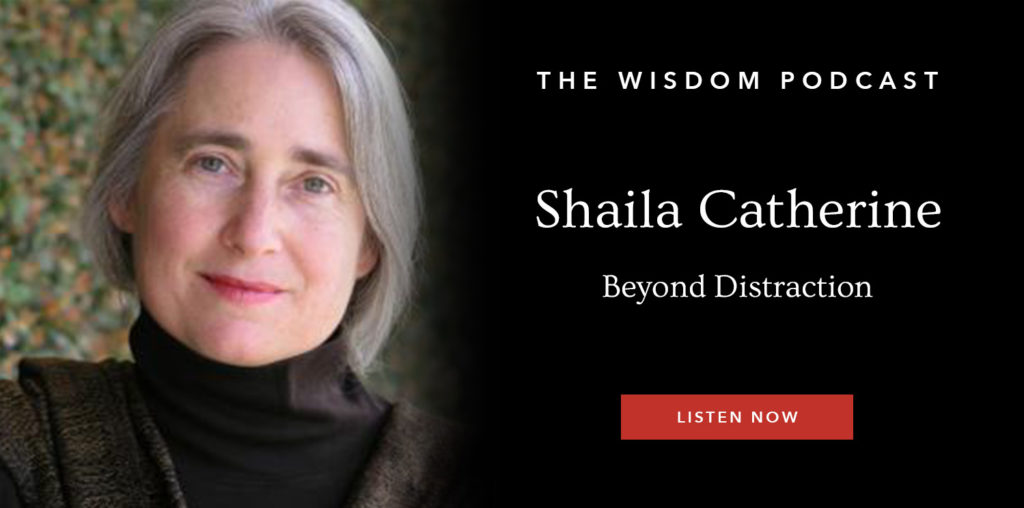 This episode of the Wisdom Podcast features Shaila Catherine, who has been practicing meditation since 1980, with more than eight years of accumulated silent retreat experience. She has taught insight meditation since 1996 in the U.S. and internationally, dedicating several years to studying with masters in India, Nepal, and Thailand. She is also the author of Beyond Distraction, Focused and Fearless: A Meditator's Guide to States of Deep Joy, Calm, and Clarity, and Wisdom Wide and Deep: A Practical Handbook for Mastering Jhāna and Vipassanā.
Beyond Distraction is also available as an upcoming Wisdom Academy online course!
In this episode, host Daniel Aitken and Shaila discuss: 
what distraction and intention mean for meditators at every level of experience;

'wholesomeness' and mental states rooted in greed, hate, and delusion;

mindfulness, the construction of identity, and recognizing conditioning;

realistic strategies for overcoming restlessness and distraction as presented in her book

Beyond Distraction

;

her experience with deep meditative states and practical wisdom we can apply now;

shifting habitual patterns and thoughts by identifying and examining them gently;

wisely approaching concentration and the joyful cultivation of insight; 

and much more!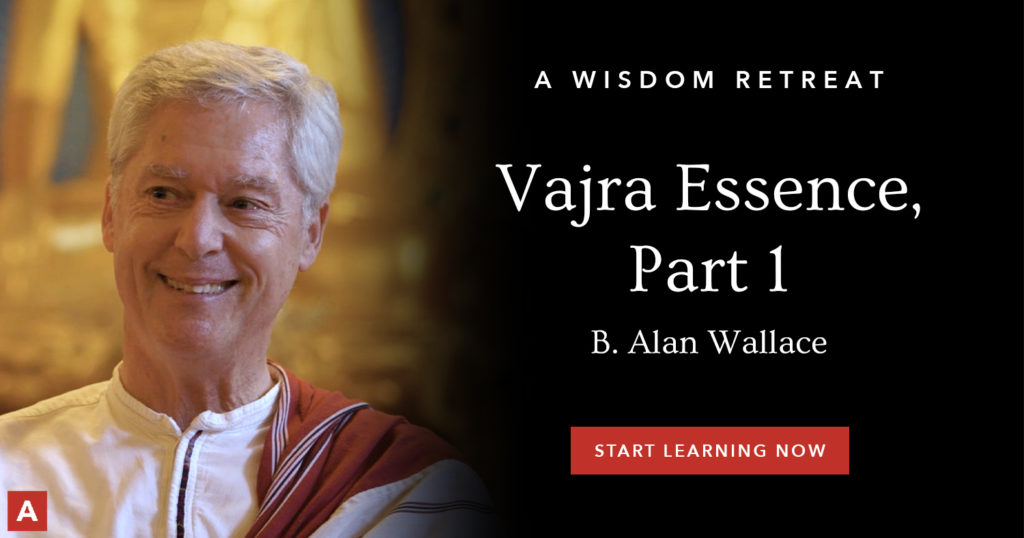 This spring Wisdom is pleased to offer Part 4 of the Vajra Essence retreat series, in partnership with Lama Alan Wallace and the Santa Barbara Institute for Consciousness Studies. The retreat will take place from March 31 to May 27 and there will be multiple ways to join: in-person, video, or audio recordings. So mark your calendars and stay tuned for more information.
Plus, the only prerequisite for taking part is having completed Part 1.
If you missed Part 1 and still want to join, don't worry! There's plenty of time for you to watch and complete Part 1 before Part 4 begins. If you're currently an All-Access member, you can watch the video recordings of Part 1 here, or if you're not an All-Access member you can enroll directly in Part 1 here. All-Access members currently have access to Parts 1 and 2 of this retreat series through their membership, and Part 3 will be added soon. We hope you'll join us!