We're excited to share what's new to the Wisdom Experience this September and hope these resources provide you with moments of inspiration, adventure, and awakening all month long. Remember to keep an eye out for the membership level icon in the corner of each image. These mark what level of membership the content is available to. 

During the month of August, The Hidden Lamp and the film Precious Guru are available to Free members.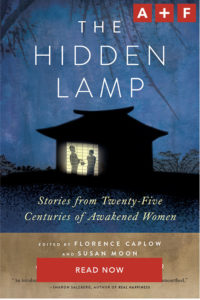 The Hidden Lamp is a collection of one hundred koans and stories of Buddhist women from the time of the Buddha to the present day. This revolutionary book brings together many teaching stories that were hidden for centuries, unknown until this volume. These stories are extraordinary expressions of freedom and fearlessness, relevant for men and women of any time or place. In these pages we meet nuns, laywomen practicing with their families, famous teachers honored by emperors, and old women selling tea on the side of the road.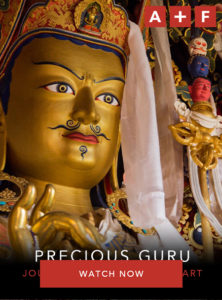 Precious Guru is a feature-length documentary movie that gives vivid insight into the life, times, and legacy of Padmasambhava—the eighth-century Indian yogi who carried Buddhism over the Himalayas into Tibet. Beneath the tales of his fabulous exploits lies a radically relevant truth—the darker the times, the greater the potential for transformation.

Don't forget, you can invite your friends to sign up for a Free membership to join you.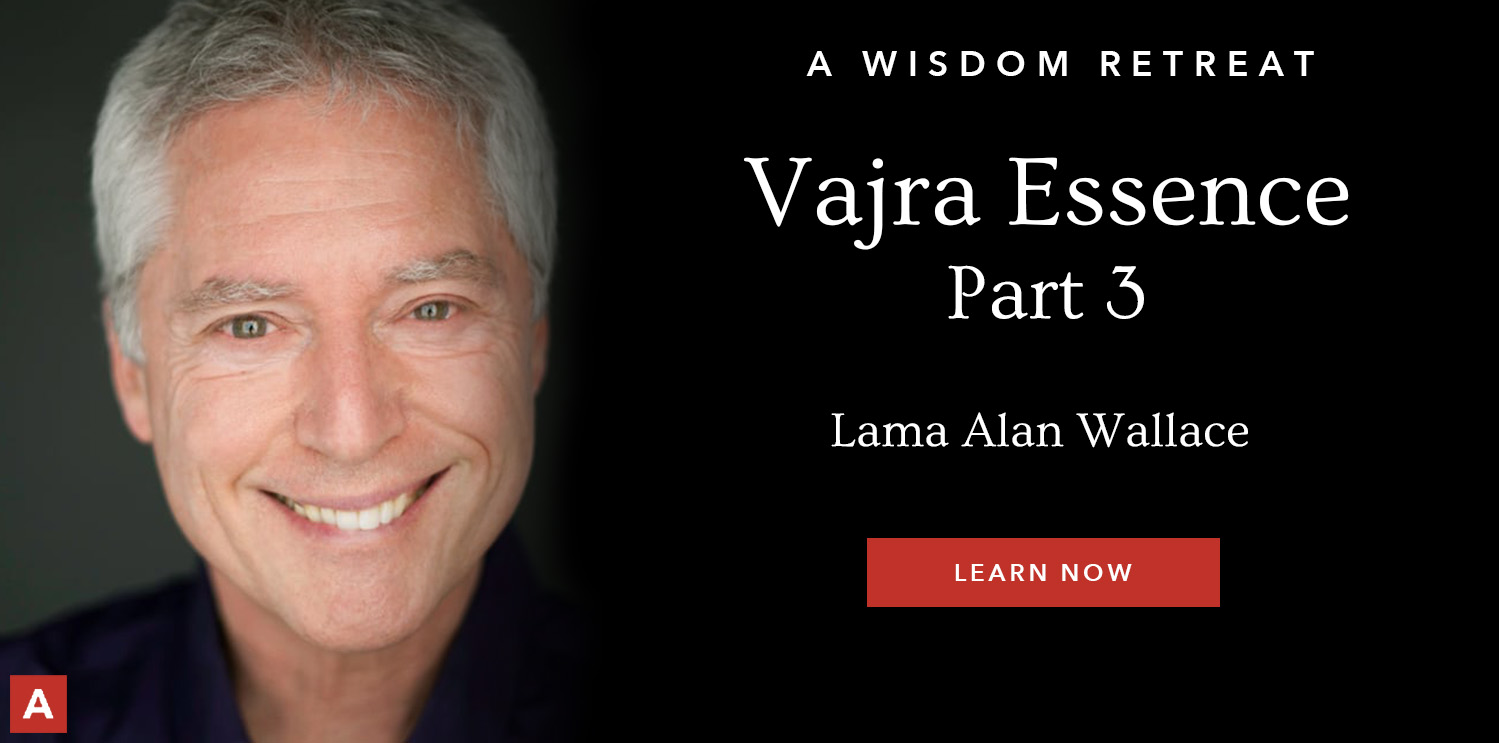 All-Access members can now take part in the Vajra Essence, Part 3 an eight-week retreat with Lama Alan Wallace. During this retreat Lama Alan grants an oral transmission and commentary to Düdjom Lingpa's revealed treatise, The Vajra Essence, picking up where the second Vajra Essence retreat left off, beginning with the section on "Determining the Characteristics and Qualities of the Ground." Part 1 and Part 2 covered the first three phases and part of the fourth phase of this masterpiece, in which the Lake-Born Vajra gives complete teachings on achieving śamatha and vipaśyanā and on identifying pristine awareness. As we return to Phase 4, the Lake-Born Vajra had already pointed out that after you have ascertained the view of emptiness, you must reveal the nature of the ground, Samantabhadra. This is followed by a detailed explanation of core elements of the stages of generation and completion practice as viewed from the perspective of the Great Perfection. 
Please note that due to the nature of the teachings, the content of this retreat is available only to students who have met a certain number of requirements. If you have completed Part 1 and Part 2 of this retreat series, you have met the requirements. If you have not, please be sure to carefully read and ensure you have met the requirements before starting the retreat. 
If you are not an All-Access member and would still like to enroll in this retreat you can learn more about the requirements and how to enroll here.

Be sure to register for our upcoming Wisdom Dharma Chats this September!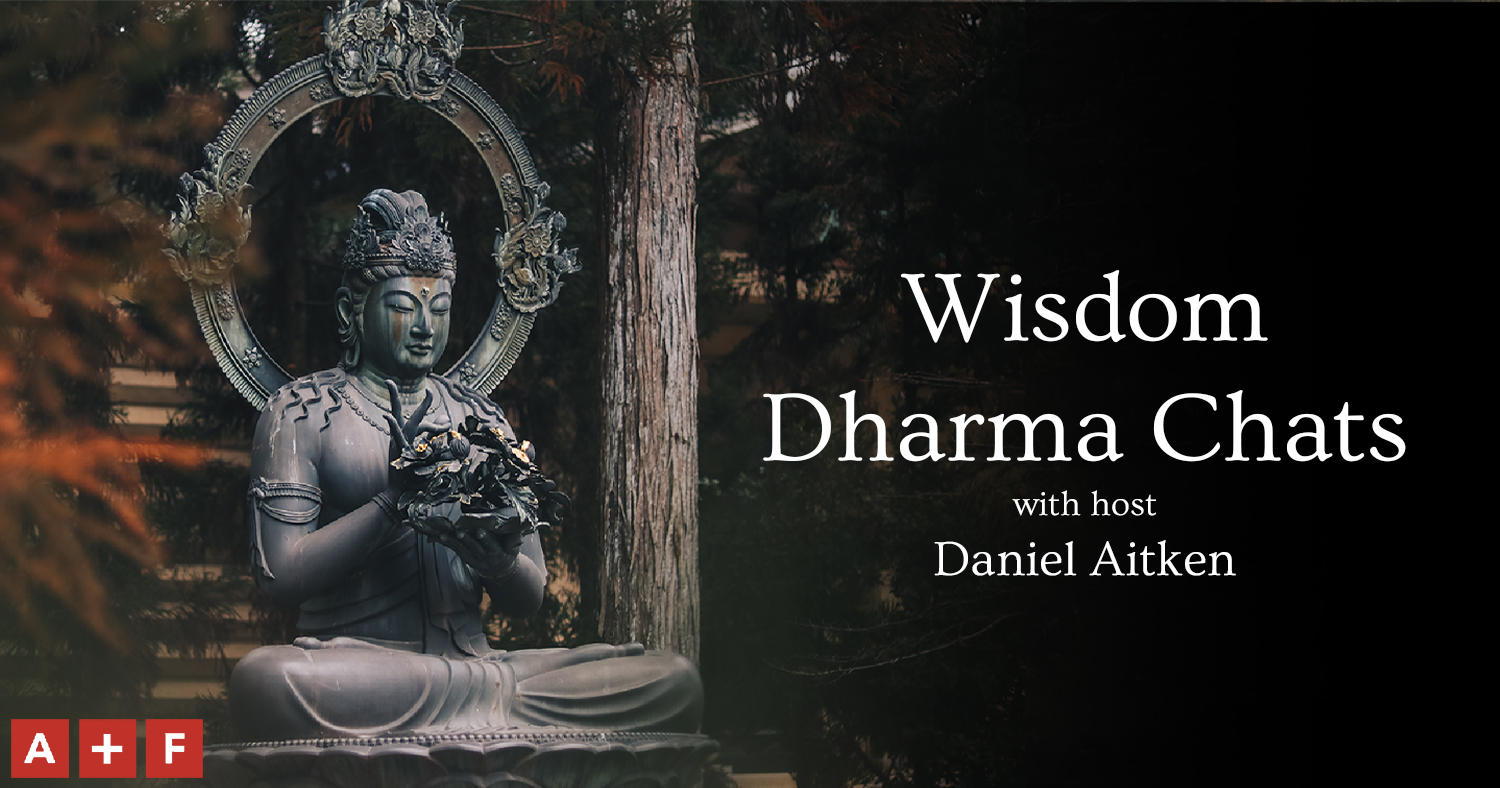 Join us and our special guest Thupten Jinpa on Wednesday, September, 6 at 7:00 PM EDT for a special episode of Wisdom Dharma Chats. During this Wisdom Dharma Chat host Daniel Aitken and Jinpa will discuss the series Science and Philosophy in the Indian Buddhist Classics, and pay special attention to the newest and last volume in the series, Volume 4: Philosophical Topics. Jinpa will read select passages and provide commentary and explanation on them throughout the event, so be sure to order your copy ahead of time so you can read along! Additionally, we'll have exclusive clips of Daniel and Jinpa interviewing His Holiness the Dalai Lama from their trip to present the complete series to him.
To register and watch this Wisdom Dharma Chat live over Zoom, click here.
Come back and join us with guest Dr. Alejandro Chaoul on Wednesday, September 13, at 7:00 PM EDT for a special episode of Wisdom Dharma Chats filmed in New York City with a live studio audience. During this Wisdom Dharma Chat host Daniel Aitken and Alejandro will discuss his upcoming Wisdom Academy course Tibetan Yoga, Part 2, and much more. To register and watch this Wisdom Dharma Chat live over Zoom, click here.
Tickets for the in-person audience are available for $5.00, the proceeds of which go entirely to Alejandro. To attend this Wisdom Dharma Chat in person, reserve your ticket here. Seats are limited. Please only reserve a ticket if you plan on attending in person. The event will take place at 132 Perry St., New York, NY, 10014.
We finish the month with special guest, Jay Garfield, on Wednesday, September 27 at 7:00 PM EDT for a special episode of Wisdom Dharma Chats filmed live in New York City. During this Wisdom Dharma Chat host Daniel Aitken and Jay will discuss Jay's courses with Wisdom Academy, Buddhist philosophy, and much more. To register to watch this Wisdom Dharma Chat live over Zoom click here.

Discover all of the books in our Reading Room under the "Explore" menu on our website. Books in our Reading Room are available exclusively for Plus and All-Access members.
New and Featured in the Reading Room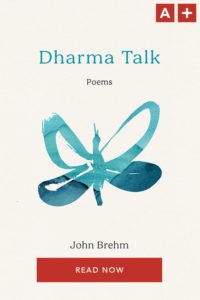 Dharma Talk
by John Brehm
"Think of this collection as a Guidebook to Emptiness—to everything and nothing (which, as the poet tells us, are interchangeable). Brehm gives us a taste of that everything in images ranging from jasmine blossoms placed beside the bed to perfume the dreamer's sleep, to a brain bathed in sea salt and lavender. These collected lines hang in the air like the spider's web described in Brehm's poem "Design": 'knowing / just how / much to give / in either / direction / without breaking.' Dharma Talk is full of wonders."—Danusha Laméris, author of Bonfire Opera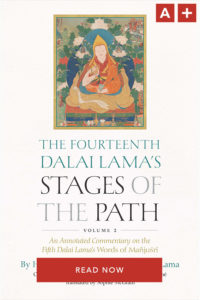 The Fourteenth Dalai Lama's Stages Of The Path, Volume 2
by His Holiness The Dalai Lama
compiled and edited by Loden Sherab Dagyab Kyabgön Rinpoche
translated by Sophie Mcgrath 
Central to Buddhism is knowing our own minds. Until we do, we are driven by unconscious, often destructive desire and aversion. We couldn't have a better guide for inner transformation than the Dalai Lama.
 Having introduced Buddhist ideas in the context of modern society in volume 1, the Dalai Lama turns here, in the second volume, to a traditional presentation of the complete path to enlightenment, from developing faith in the Dharma to attaining the highest wisdom. This book, compiled by the revered Tibetan lama Dagyab Rinpoché, comments on the Fifth Dalai Lama's stages of the path titled Oral Transmission of Mañjuśrī. The volume will appeal to all readers interested in the Dalai Lama's works, both those new to Buddhism and those looking to deepen their understanding of the Tibetan presentation of the Buddhist path.
Also in Your Reading Room
Exclusively for Plus and All-Access members
New Releases & Back in Stock
The following books were released in August, are available to purchase early on our website, or are now back in stock: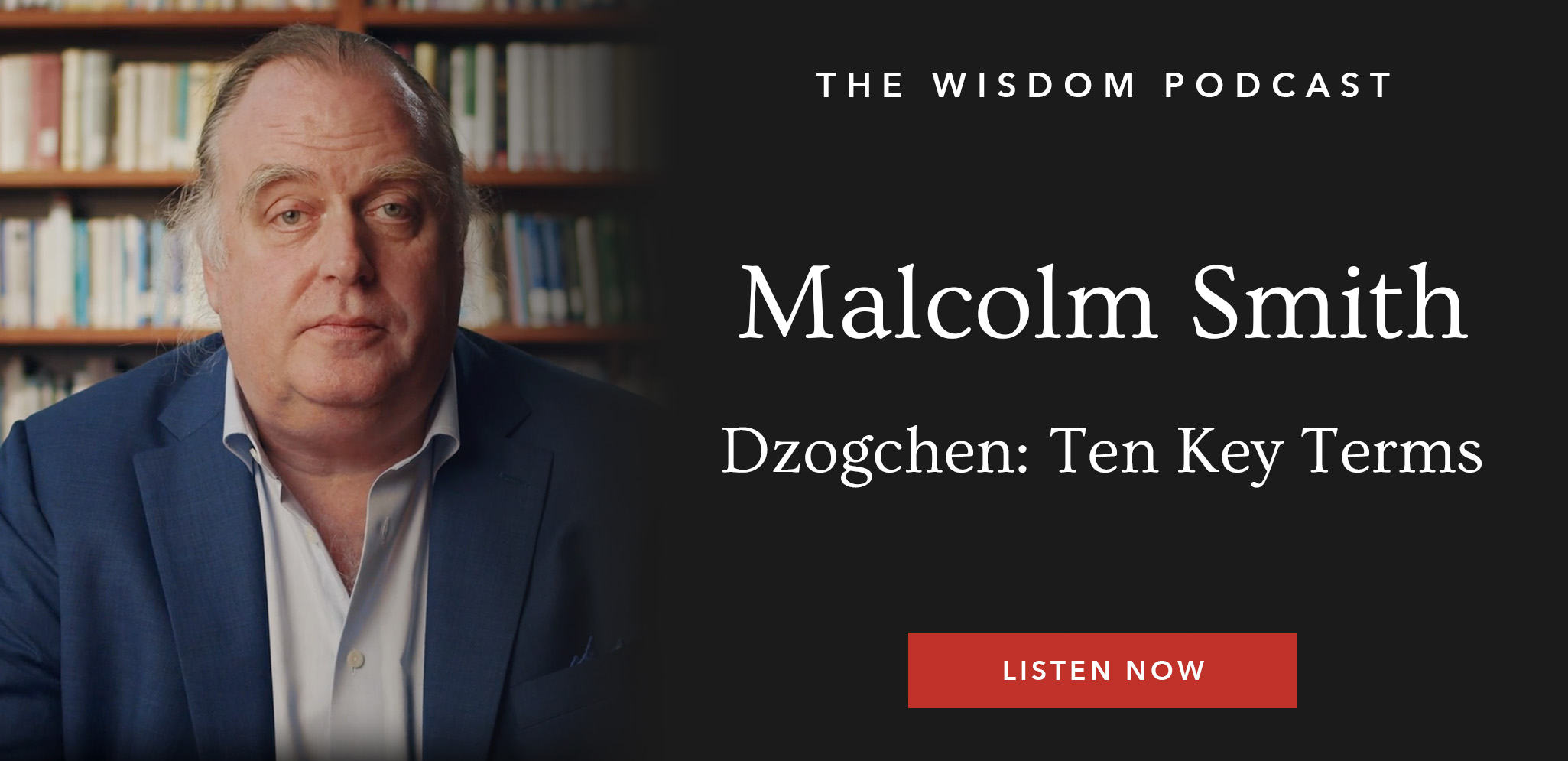 This episode of the Wisdom Podcast, recorded live as a Wisdom Dharma Chat, featuring a special guest, Malcolm Smith. Malcolm Smith has been a student of the Great Perfection teachings since 1992 and graduated in 2009 from Shang Shung Institute's School of Tibetan Medicine. He is a veteran of the traditional three-year solitary Tibetan Buddhist retreat, a beloved and published translator, and was awarded the Acharya degree from the Sakya Institute in 2004. In this episode you'll hear about Malcolm's new Wisdom Academy course, Dzogchen: Ten Key Terms, and he and host Daniel Aitken dive into the difference in terminology between various other traditions and Dzogchen, including terms such as original purity and ignorance. They go on to discuss Longchepa's distinction between different states and types of mediation, transmission and direct introduction, and much more.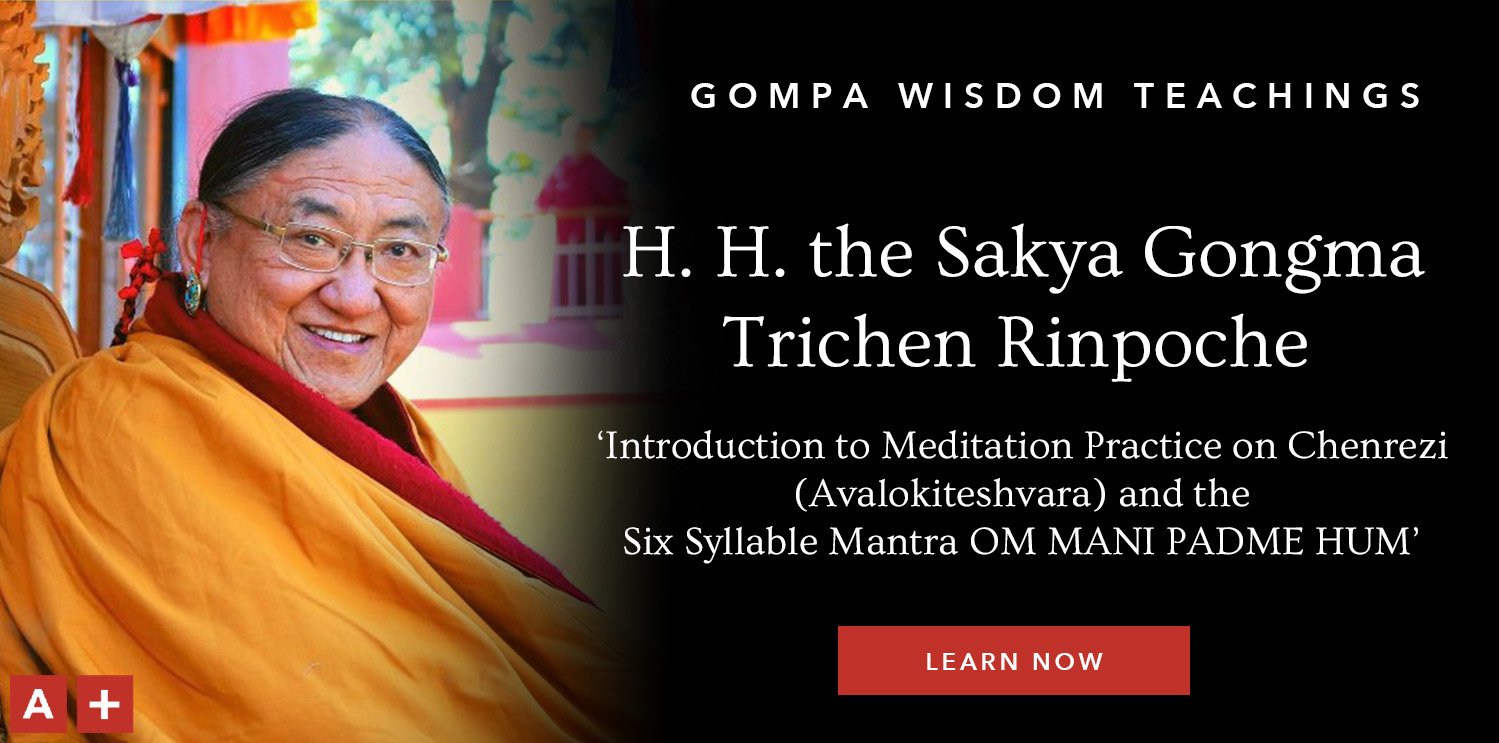 August marks the launch of the next Gompa Wisdom Teaching meaning All-Access and Plus members can now enjoy this special teaching and guided meditation by H. H. the Sakya Gongma Trichen Rinpoche titled 'Introduction to Meditation Practice on Avalokiteshvara (Chenrezi) and the Six Syllable Mantra OM MANI PADME HUM.' In this teaching, His Holiness gives a detailed commentary and an inspiring guide to meditation practice on Avalokiteshvara (Chenrezi) and elucidates the foundational principles of Avalokiteshvara practice as well as the symbolism and significance of the six-syllable mantra of Avalokiteshvara, OM MANI PADME HUM. This teaching is also a succinct and profound introduction to the essential fundamentals of Tibetan Buddhist thought and practice. If you are not currently an All-Access or Plus member you can learn more about this teaching and sign-up here.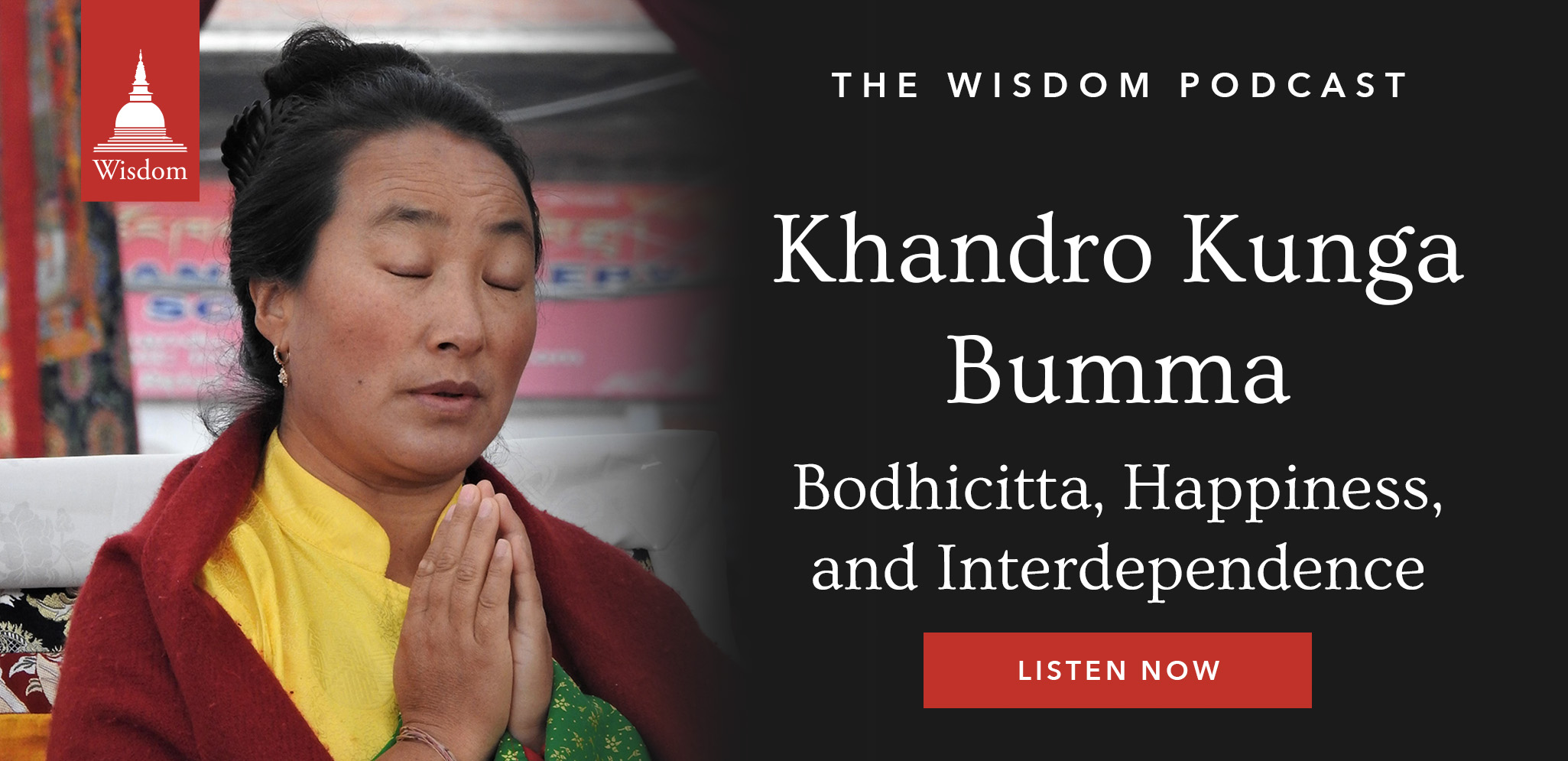 This episode of the Wisdom Podcast, recorded live as a Wisdom Dharma Chat, features a special guest, Khandro Kunga Bumma. As a young woman, Khando-la had a vision to leave her homeland of Tibet and go to Nepal. There, she met a hermit sage who told her that she had to meet His Holiness the Dalai Lama. After a difficult journey, including major health challenges, she finally met His Holiness and began serving as a medium of the oracle Tenma. In 2012, Lama Zopa Rinpoche introduced Khandro-la to the Maitripa College community, where she gave one of her first teachings in the West.
In this episode you'll hear Khandro-la and host Daniel Aitken discuss:
The connection between virtue and happiness.

The subtle natural quality of the mind and interdependence. 

The difference between compassion and bodhicitta.

The importance of trust in your teacher.

A collection of teachings from the fifth Dalai Lama on Madhyamaka text.